Chocolate cookie base, fudge and 2 cups of chocolate chips – these over the top chocolate chip bars are a chocolate lover dream come true!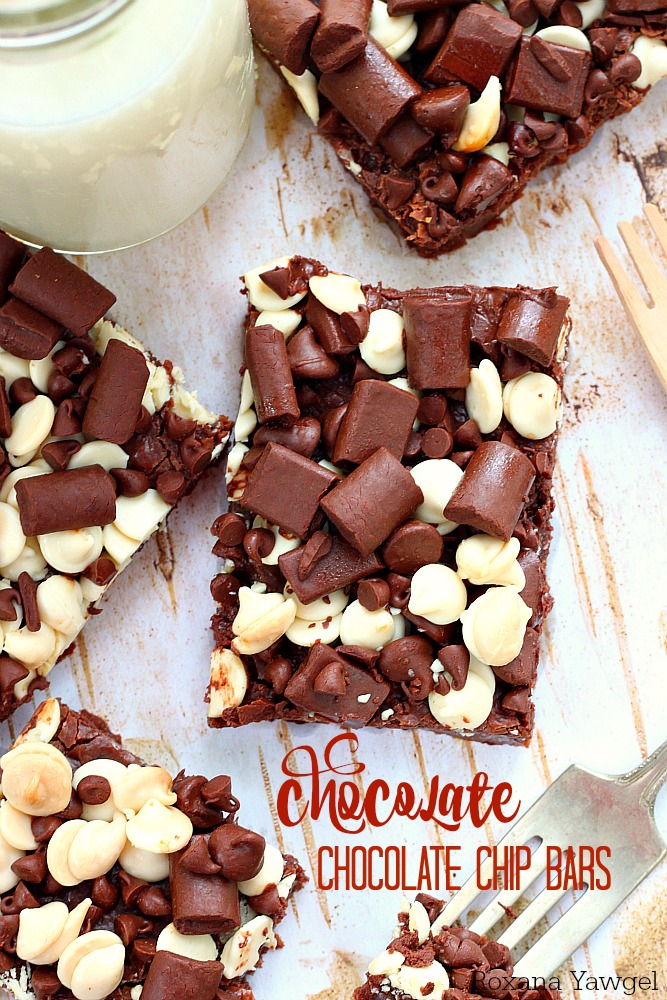 I have admitted before and I'm going to say it again. I'm addicted to chocolate, clearly visible by my pants size. I have to have some every day. Some people drink 3-5 cups of coffee a day. Some drink a glass or two of wine. Some run. I eat chocolate.
And not only are my cabinets overflowing with all types of chocolate chips, bars or candy but I also have a problem with chocolate cookbooks. I buy them because they are about chocolate and I'm pretty sure I will find at least one recipe to make the book worth buying it.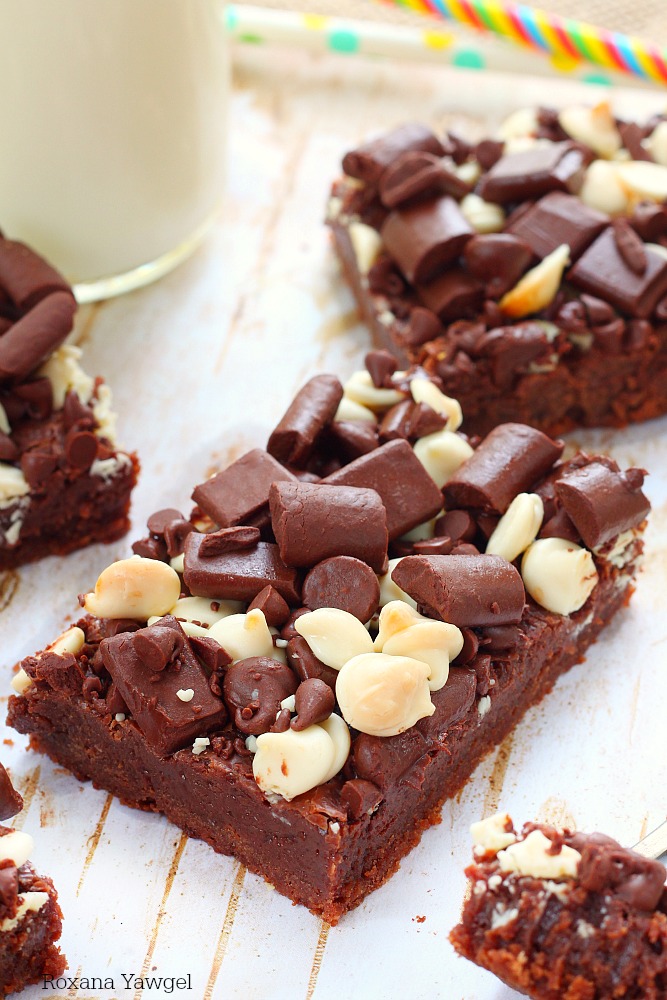 And since it's confessing time I have to add I have bought books that were so poorly written I had been seriously thinking of going back to the store to return them. And not just minor typos, but in some No-bake chocolate treats the directions started with Heat the oven to 350F. OK. That only happened in one cookbook.
Leaving that one book aside, I have taken so many ideas from the chocolate cookbooks I'm pretty sure I need another lifetime to bake everything I have put a sticky note on.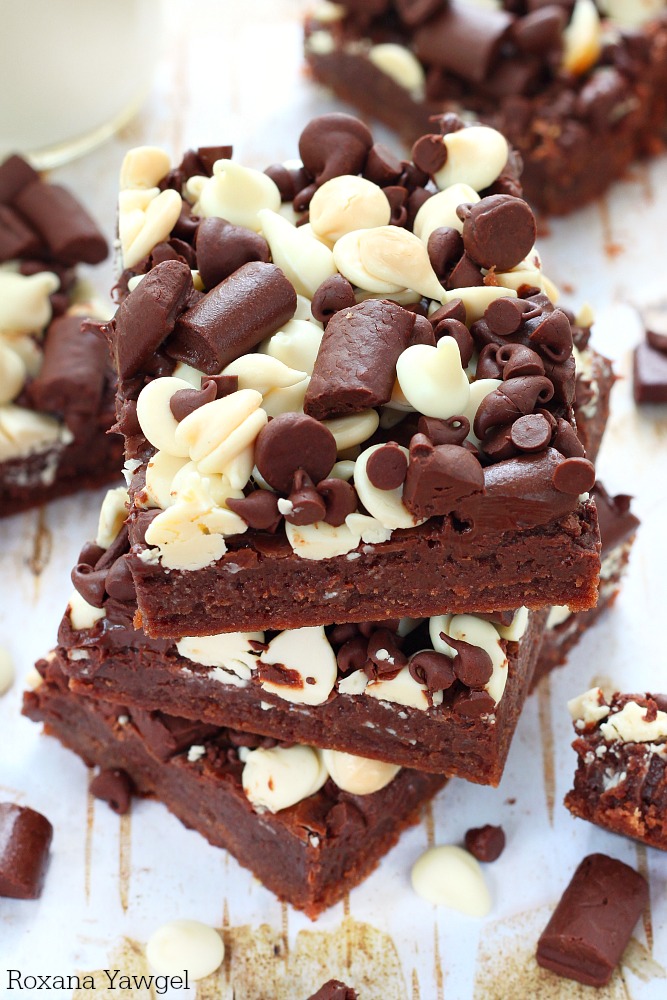 These chocolate bars, for example, come from a trusted cookbook. Hershey's Chocolate Cookbook
Leaving aside that I have a love affair with Hershey's kisses, I love Hershey's recipes. I haven't found one that didn't turn out great!
In the original recipe, the fudge layer was made only of two ingredients: melted chocolate and condensed milk. Knowing that I'm making these for a bake sale, I mixed the melted chocolate and milk with some reserved cookie dough.
The fudge layer turned into a chewy rich chocolate layer when baked and the chocolate chips on top added a slightly crunchy texture to the bars. I can't say how the original recipe turns out but these were so good I had a hard time giving them away at the bake sale.
Craving more? Sign up for a trEATs affair email newsletter and get all the recipes sent right to your inbox!
Be sure to follow me on social media, so you never miss an update!
Facebook |  Pinterest   |    Instagram   |     Bloglovin'
[related-posts]
[mpprecipe-recipe:450]
If you enjoyed this chocolate chocolate chip bars, you may also like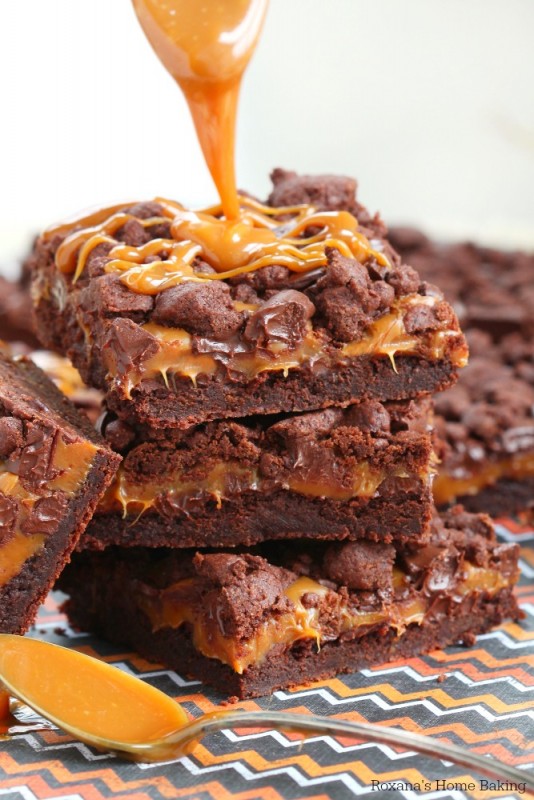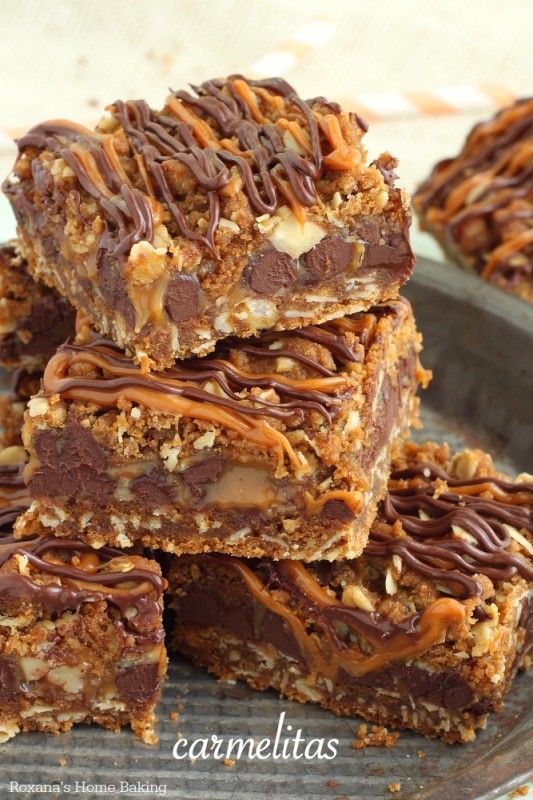 Chocolate caramel shortbread cookie bars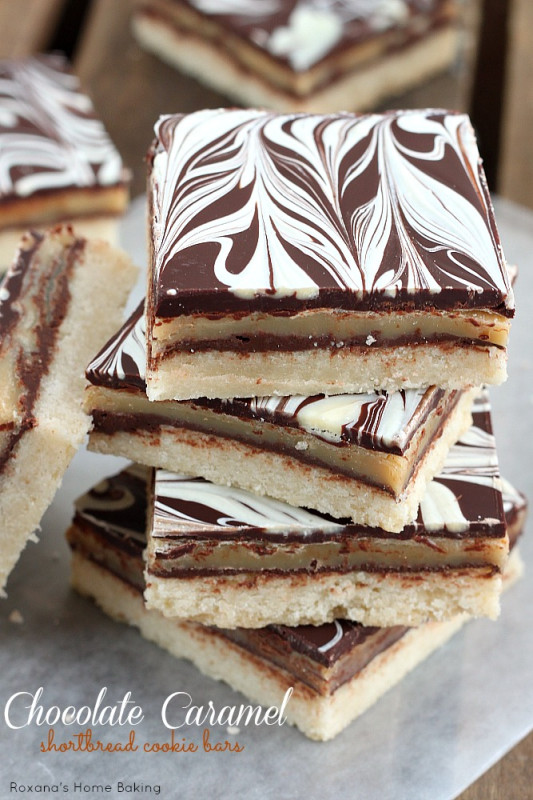 Happy baking,
Roxana