An easy recipe from eggless ricotta carrot cake.  The ricotta cheese and shredded carrot make this cake soft and tender with a spicy kick from the cinnamon, nutmeg and ground ginger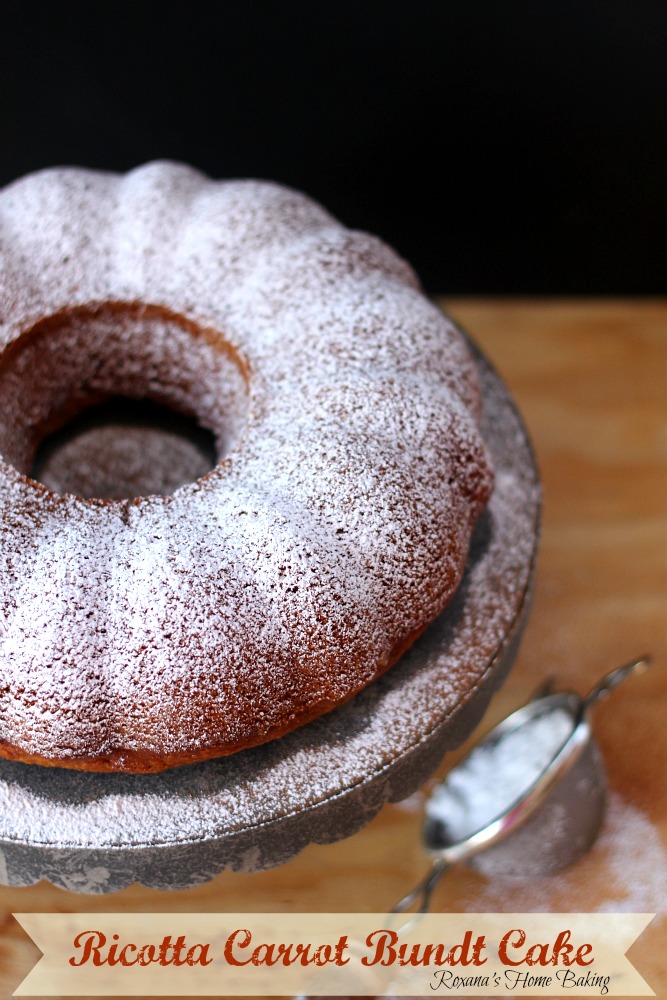 Carrot cake is one of those cakes I rarely make, for obvious reasons : there's no chocolate involved. With chocolate bags and bars overflowing my pantry it's always easier to whip something up with this tempting ingredient. Somehow, after the Valentine's Day chocolate coma I found myself baking more non-chocolate treats. How I end up with this moist eggless ricotta carrot cake is actually a funny story with a delicious end. The cake turned out so good I made it three times so far.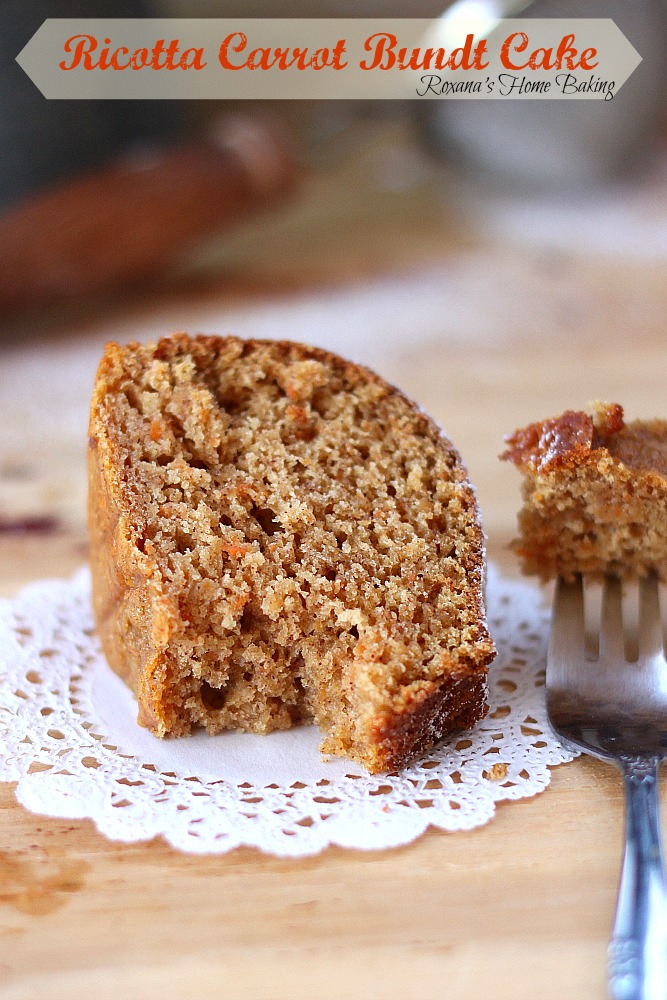 Few days ago, while browning though my Google reader I stumbled upon this ricotta scallion scones from Girl Versus Dough. Since Sargento ricotta cheese is a sample in my fridge I immediately rushed in the kitchen to make some for lunch. They turned out so good I'm seriously considering making them again this weekend.
While enjoying a scone I couldn't stop thinking about carrot cake. Sometimes I'm surprised by the way my mind functions.  With our weekly mom meeting the next day I didn't have to wait long before whipping up a cake.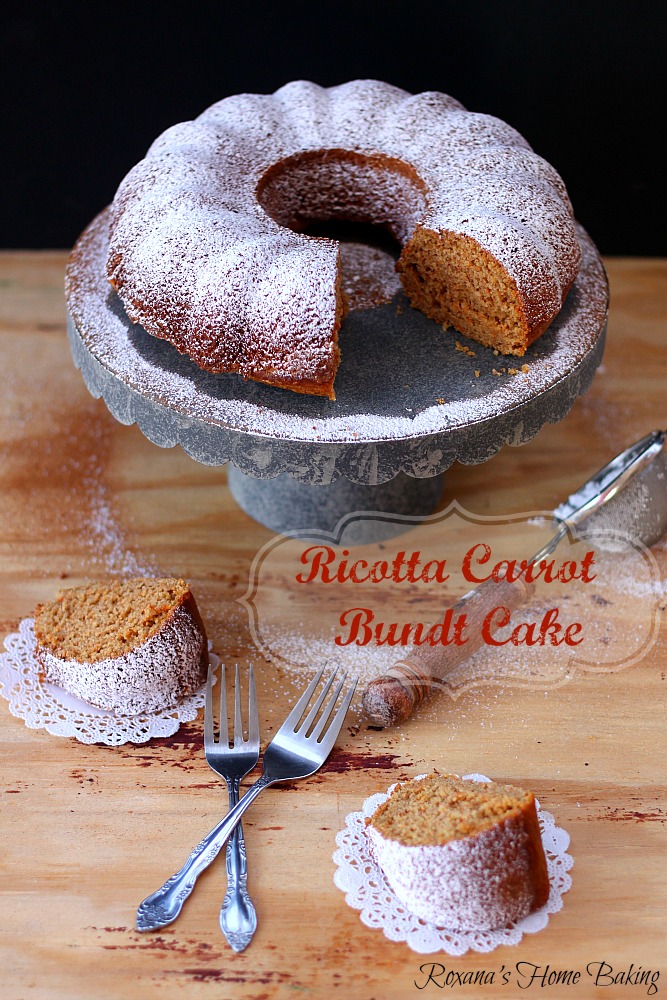 The inspiration came from Stephanie's scone recipe, but I wanted it more cake-y than flake-y so I played around with the quantity of the ingredients and the baking pans : in a 11X9 baking pan, muffin pan and bundt pan. I didn't cake much for the looks of the muffins. The one baked in the rectangle pan was easy to frost making it very close to the original carrot cake. The bundt version I kept it simple, dusting just some powder sugar on top of it.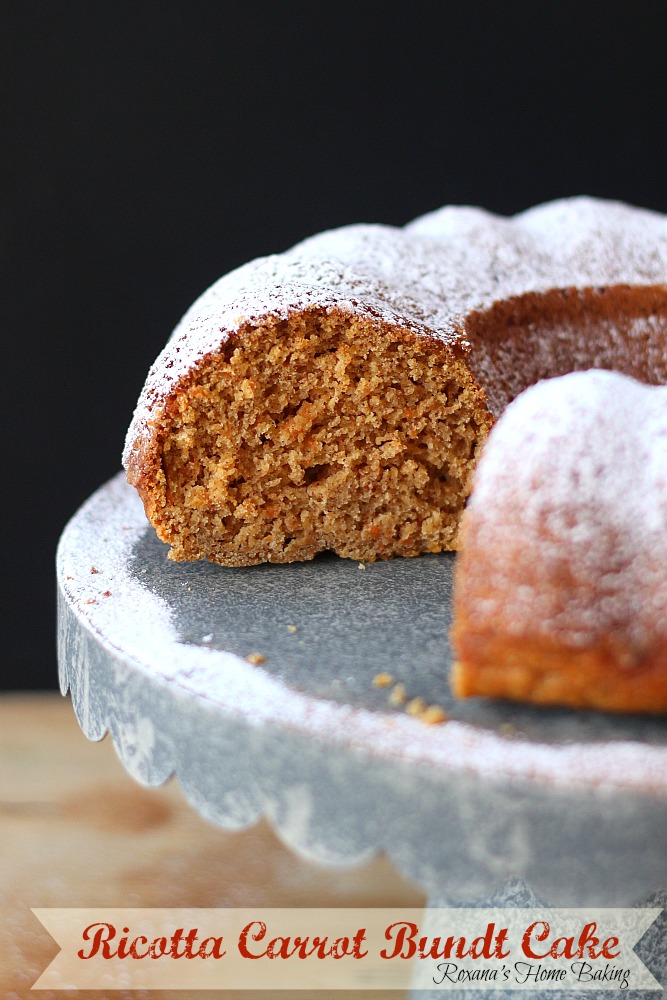 Although it's eggless, the cake is moist from the ricotta cheese and shredded carrots and slightly spiced from the addition of cinnamon, nutmeg and ground ginger. I didn't add pineapple, raisins or nuts to the cake, I left it simple, with just the orange flecks from the carrots. I also added butter instead of oil, unlike the traditional carrot cake.
I've had in the past lots of carrot cakes but I have to say this version it's going to stick around for quite a while.
If you want to make a layer carrot cake you'll have to double the recipe and divide the batter between three 9 inch round pans and bake until a toothpick comes out clean.
[mpprecipe-recipe:423]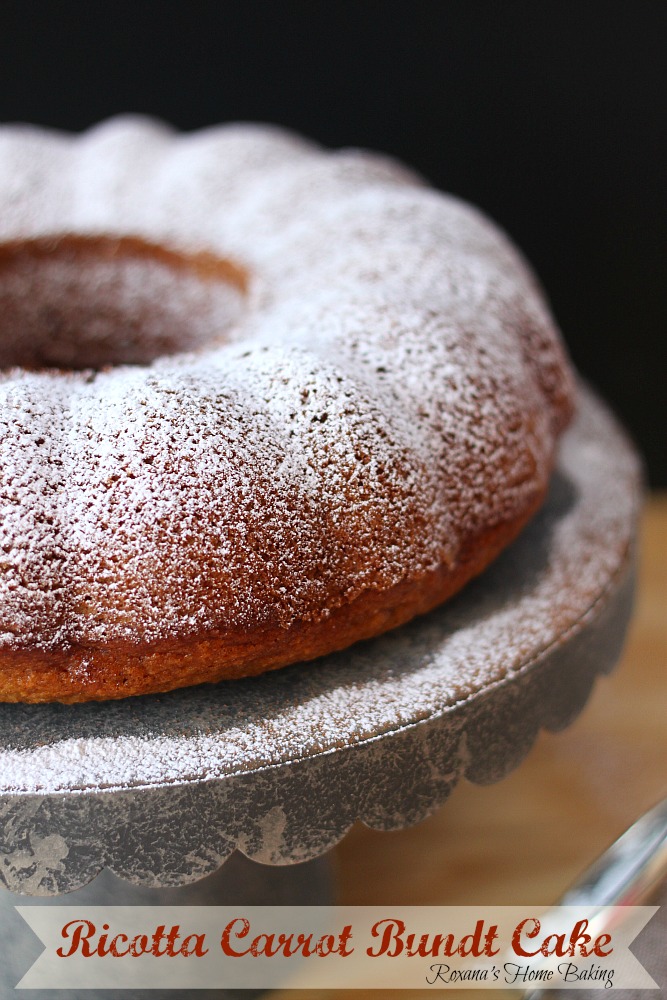 If you like this ricotta carrot cake you may also like :
Ricotta tart with figs and honey
Chocolate and orange ricotta cookies
Ricotta carrot cake whoopie pies from Buttercream and chantily factory
Baked carrot cake donuts from Diethood
Carrot cake pops from Crazy from crust
Sending love your way,
Roxana