With its pretty red stripes, this made-from-scratch poke cake drenched in strawberry flavored syrup and topped with whipped topping will be a hit with everyone.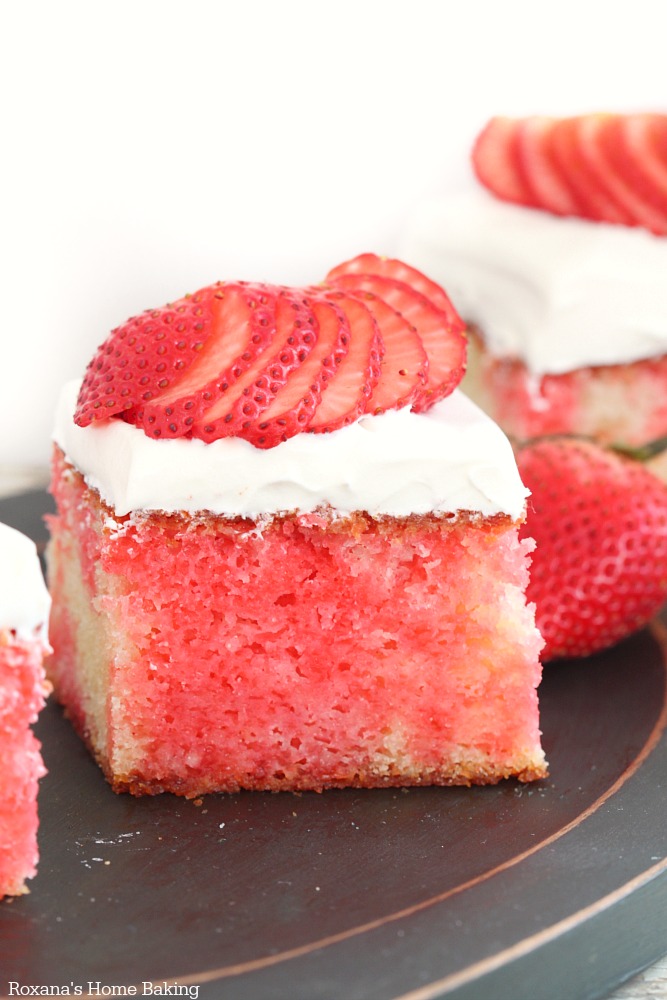 Poke cake remind me of my mom. I can not see a recipe for poke cake and not think of her. If I close my eyes I see her pouring the syrup (usually rum or vanilla) over the cake and waiting for it to be soaked in before pouring some more. Despite the fact I was not curious on how to make the cake at an early age, I loved watching her.
For me, she was the best cake maker ever!
Fast forward lots of years, shortly after I came to US while thumbing a magazine I saw a poke cake make with Jell-o. I had no idea what jello was but loved the beautiful colored ribbons in the cake. I kept the magazine to make the cake when I felt brave enough. I still haven't got around to make that particular cake since I almost never have a boxed white cake mix in the pantry, but in the meantime I learned how to make a poke cake completely from scratch.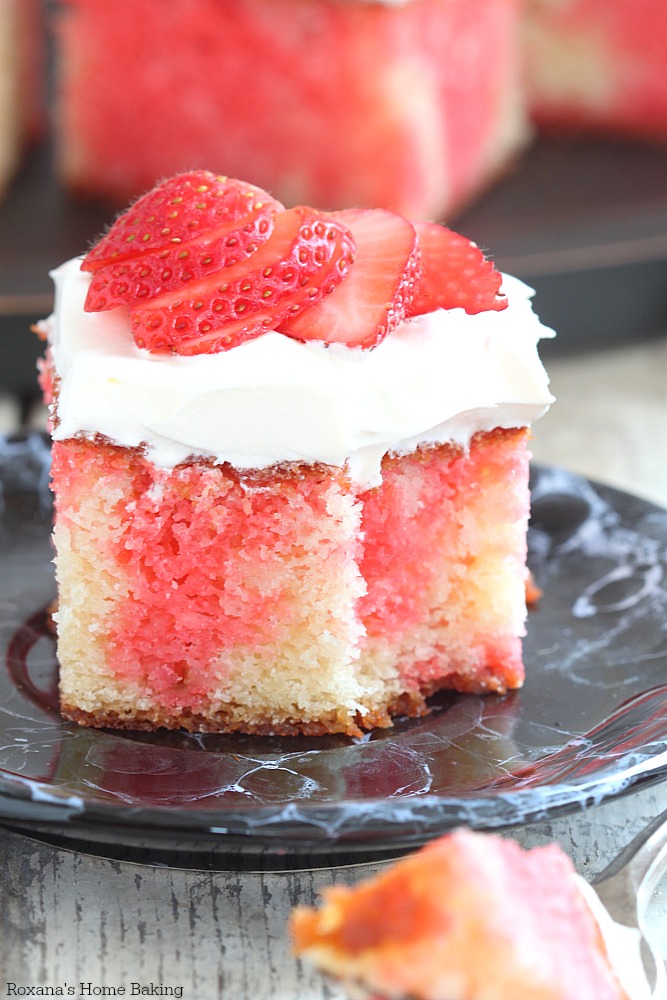 The cake part is adapted from my mom's famous cake while the pretty colorful ribbons are made using a Jell-o based syrup. Strawberry is one of my favorite, but I'm sure you can use whatever flavor you prefer.
Top the cake with a generous amount of whipped topping and fresh fruit. A quick note on the fresh fruit. To prevent the fruit from oxidation (I feel so grown up using this fancy word) it's better to decorate with the fruit just before serving.
To get the recipe, hop over to Imperial Sugar