Simple brown rice and chicken skillet – this comforting and satisfying dish is full of flavor, plus it takes one hour from start to finish.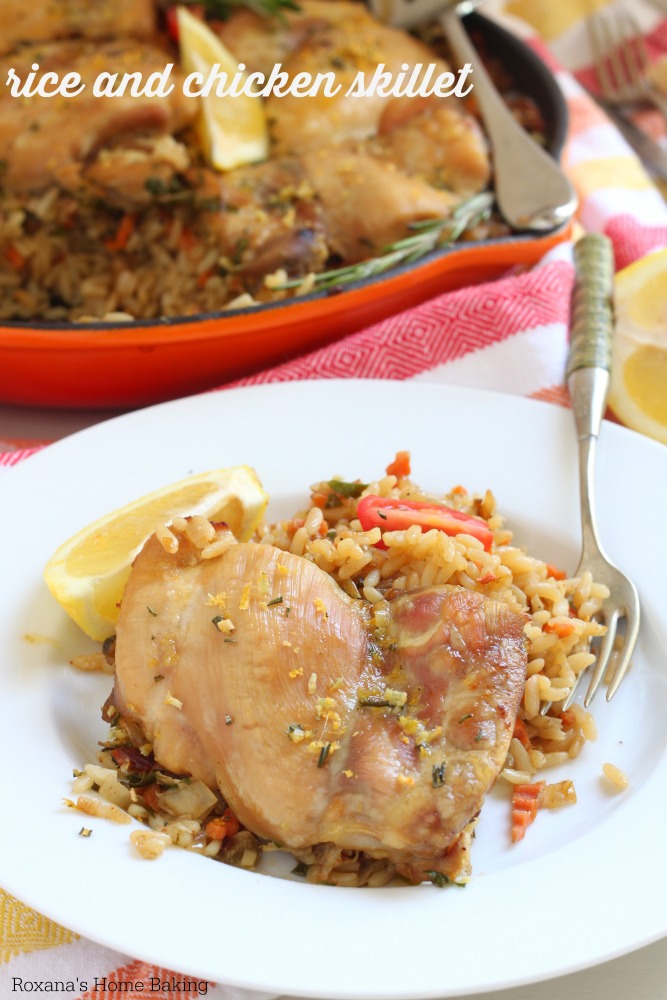 Kitchen is my favorite room in the entire house. If I could, I would bake all day long. I love trying new recipes, especially if it's a dessert. But as much as I love baking, doing the dishes is my absolutely least favorite chore. In my perfect world I have an assistant who  cleans up after me while I bake away from morning to dawn. Or a self-cleaning kitchen. Of  course, in my perfect world desserts have zero calories. But that's a story for another day.
Today is about reality. Today is about juggling house chores, extra school activities, family time and maintaining this blog. Today is about simplifying at least one week night dinner. A meal that doesn't require you to dirty every piece of cookware you have while stressing your stove does not have enough burners to finish dinner in time.
Today is about one easy dinner recipe using one pot. From store to oven and on the table, skillet dinners are a life saver.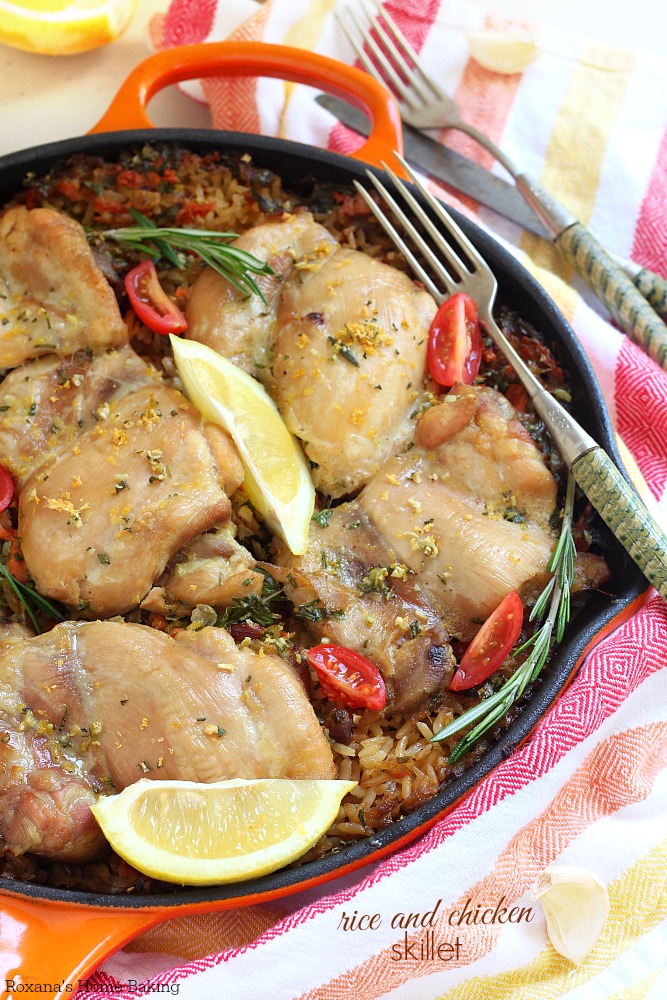 This rice and chicken skillet takes about 1 hour from start to finish.
You start by sautéing  the onions in a little bit of butter. Add shredded or small diced carrots and cook for few more minutes. Add the rinsed rice, chicken broth and cook for 10 minutes.
Top with marinated chicken and finish the meal in the oven.
The rice is not mushy at all, it's full of flavor from the garlic, cumin and curry powder. The chicken, although skinless and cooked on top of the rice does not dry out at all.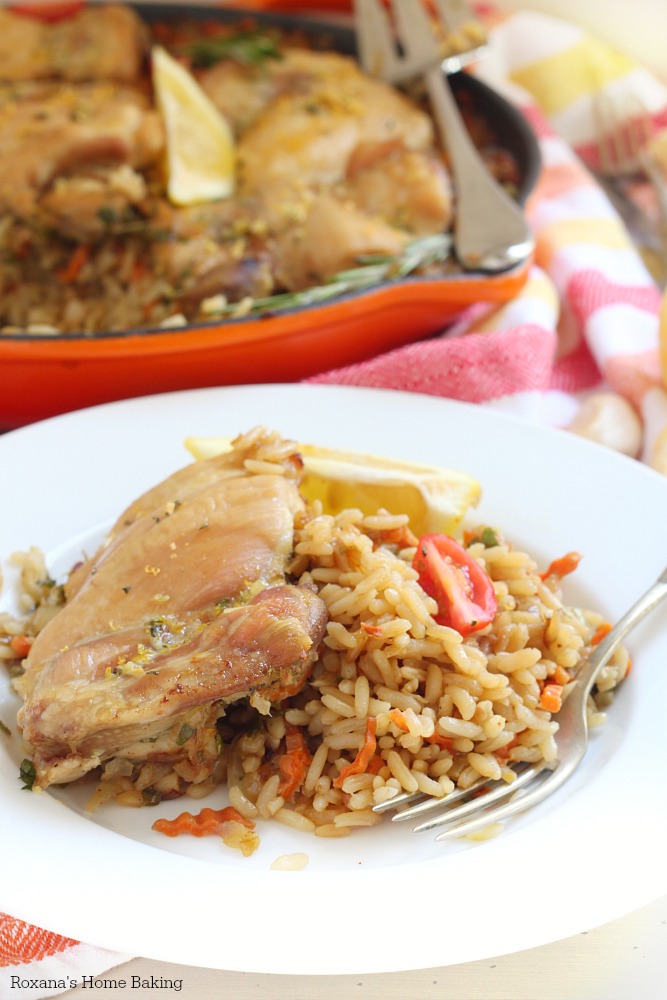 My favorite marinade for this chicken skillet is lemon, rosemary and garlic. Juice and zest from 3 lemons mixed with 1/4 cup olive oil, chopped rosemary, minced garlic, salt and pepper. Keep in mind that both rosemary and garlic are strong flavors and you don't want to overpower your entire dinner.
Toss all the ingredients in a zip lock bag, add the skinless boneless chicken tights and leave in the fridge for few hours, until you're ready to make dinner.
Of course, you can use your favorite chicken marinade, but stay clear from over powering ones.
[mpprecipe-recipe:538]
Happy baking,
Roxana