Moist and tender pear cake made with chucks of fresh pear nested in a cinnamon flavored tender cake.

I've mentioned my mom several times on his blog. Most days I wish she took the time to show me how to cook and bake at early age, but some days I'm happy she didn't. No matter what mood I'm in, thinking of her always makes me smile. Despite having 3 kids, working a full-time job to which she had to commute daily, she found time to always make sure we have a home cooked dinner every night and bake something sweet over the weekend.
I remember every time we had more fruit than we could eat she roughly chop some and add it to a cake. It was her signature cake, so to speak. She has made it so many times she knew it by heart.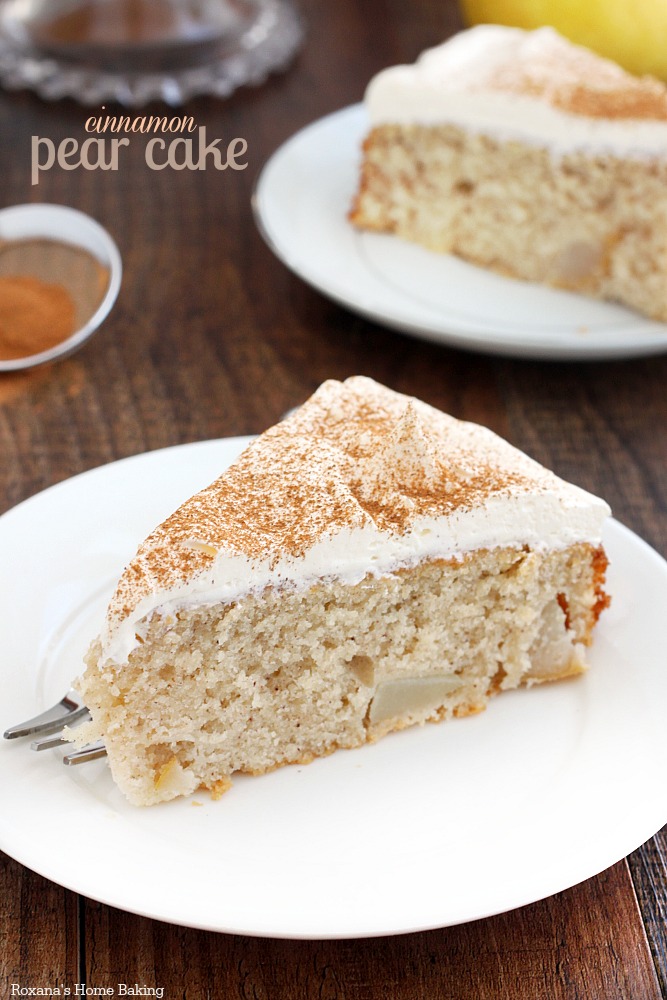 Today my friends and I are back sharing some of our favorite recipes in honor of Mother's day. Check them out below. Thinking of my mom I made this pear cake.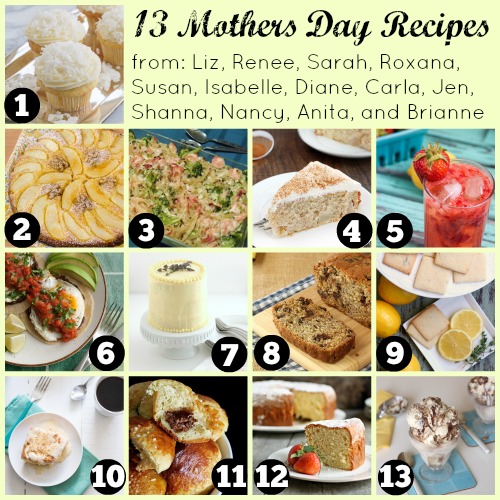 1. Coconut Cupcakes from That Skinny Chick Can Bake
2. German Apple Cake from Magnolia Days
3. Baked Lemon Pasta with Broccoli and Shrimp from What Smells So Good
4. Cinnamon Pear Cake from Roxana's Home Baking
5. Strawberry Whiskey Sour from Girl in the Little Red Kitchen
6. Huevos Rancheros from Crumb Blog
7. Triple Lemon Cake from Created by Diane
8. Banana Chocolate Chip Bread from Chocolate Moosey
9. Lemon Thyme Shortbread from Jen's Favorite Cookies
10. Pineapple Coconut Sweet Rolls from Pineapple and Coconut
11. Caramilk Stuffed No-Knead Brioche from Gotta Get Baked
12. Mom's World Famous Sponge Cake from Hungry Couple NYC
13. Brown Butter Pecan Fudge Ripple No-Churn Ice Cream from Cupcakes and Kale Chips
[mpprecipe-recipe:528]
Happy baking,
Roxana