Soft, buttery, tender and warm, straight out of the oven – these are the best dinner rolls! Once you try this dinner rolls recipe you'll never want to go back to store bought dinner rolls!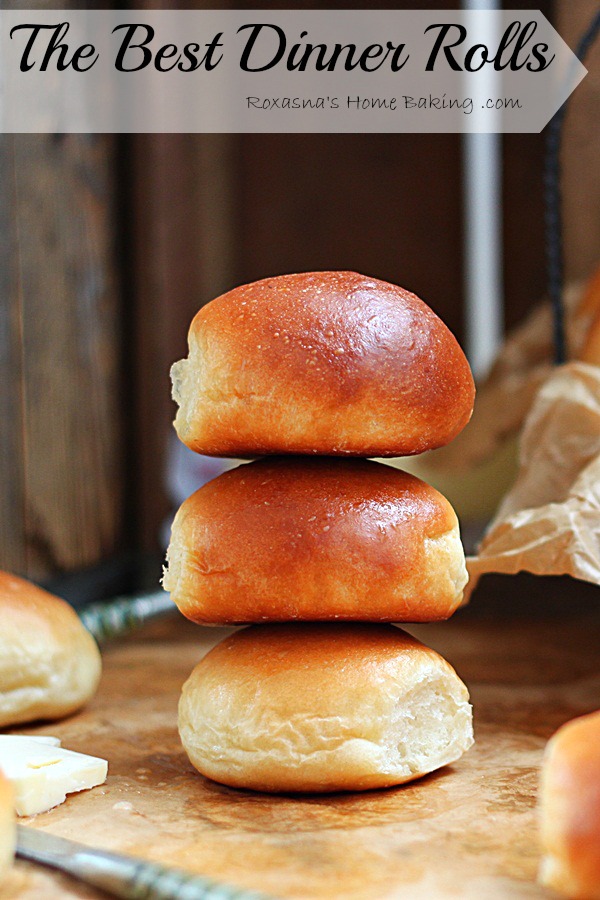 I try to avoid adding "the best" in front of my recipes, actually I've never done it since every person has a different opinion of what's "the best" but these dinner rolls are the best! There's absolutely nothing you can do to improve the taste. They are PERFECT! Soft, tender and warm, straight out of the oven while the butter is still running on the sides – this is what I call dinner!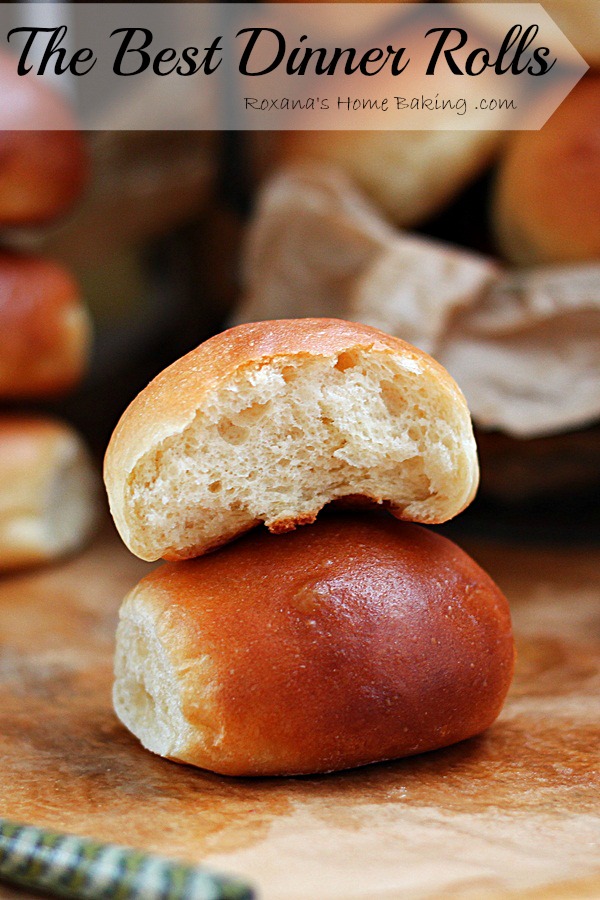 I've been working on this dinner rolls recipe for a couple of months now and I'm pretty sure I've made them 10 times so far. My family asks for them at least once a week when dinner time comes around. Before I developed this recipe we always relied on the buttery dinner rolls I've shared the recipe with you in the past, which it's still the quick version to great dinner rolls.
Today's dinner rolls takes a little bit of time, it's a little more work involved, but the results are so worth it!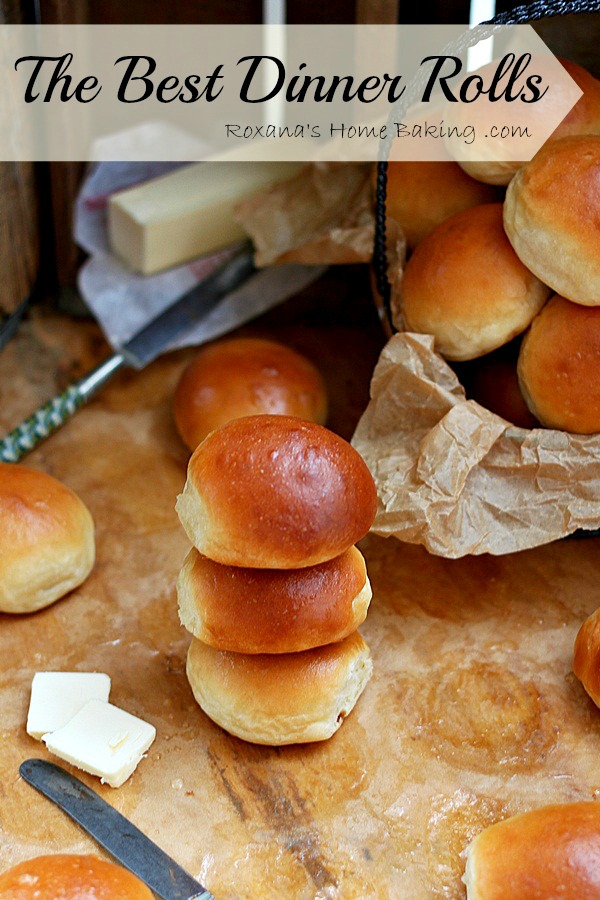 When I first cam up with this idea I wanted to make a buttery, brioche-like soft loaf of bread but somehow I had a hard time finding the right pan size for it. It was too much for a standard 9X5 inch loaf pan and too small for two 8×4 inch pan loaves. After a few more trials, I decided to shape the dough into small dinner rolls instead of one loaf. Best decision ever!
And you know what's even better? You can freeze the rolls just after shaping and bake them as needed. Isn't that great? I make two batches of dough, shape and place them on baking sheets, cover well in plastic wrap and freeze. When I'm in the mood for fresh-baked dinner rolls (it happens more than I should admit) I just take the baking sheet out of the oven, unwrap the plastic and leave at room temperature for about 1 1/2 hours and bake as fresh.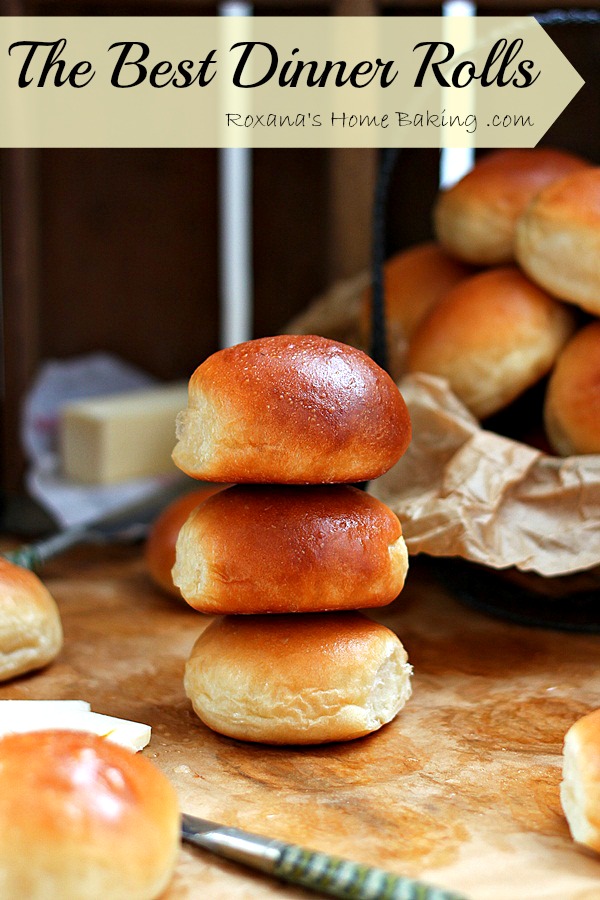 These dinner rolls have a little twist. Of course, they need flour, yeast (afraid of baking with yeast? Read Bread Baking 101- baking with yeast) , water, eggs and butter but also a secret ingredient: Greek Yogurt! Yes, you read that right, I've added some to increase the richness of the dough without adding additional eggs or butter, not that eggs and butter are a bad thing when it comes to baking, no, no, no! I just wanted to see if adding yogurt to the dough will keep the final results moist longer, as it does for cakes or cupcakes.
I can honestly say that these are the softest dinner rolls I've ever had or made, but can't guarantee how long they stay soft since  they disappear in no time. The longest we had some were for two days and they were still soft. If you manage to keep them longer, please let me know if they are still soft.

Craving more? Sign up for Roxana's Home Baking email newsletter and get all the recipes sent right to your inbox!
Be sure to follow me on social media, so you never miss an update!
Facebook |  Pinterest   |    Instagram   |     Bloglovin'
The best dinner rolls (from scratch)
---
Yields 20 dinner rolls
Soft, tender and warm, straight out of the oven - these are the best dinner rolls!
20 minPrep Time
20 minCook Time
3 hrTotal Time
Ingredients
1/2 cup (60 grams) all-purpose flour
2 teaspoons active dry yeast
1/2 cup lukewarm water
2 eggs
1/2 cup Greek yogurt
2 tablespoons sugar
1 teaspoon salt
1/4 cup water
3 1/4 cups (390 grams) all-purpose flour
4 tbsp melted and cooled butter
2 tbsp salted butter (for brushing the rolls, optional)
Instructions
In the bowl of your stand-up mixer , add 1/2 cup flour, 1/2 cup lukewarm water and the dry yeast. Mix to combine and leave at room temperature until bubbly and has a sponge-like texture.
In a separate bowl whisk the eggs with the yogurt, salt, sugar and the remaining 1/4 cup water.
Fit your stand-up mixer with the dough hook and turn it on to the lowest speed.
With the mixer running, add the wet ingredients to the yeast mixture. It's going to be a very sticky batter.
Gently, on the lowest speed, add the 3 1/4 cups of flour, little by little.
When all the flour is added pour the 4 tbsp of melted butter and slowly increase the mixer' speed from low to high.
Keep mixing for 2-3 minutes and turn the mixer off. With a wooden spoon or a spatula, clean the sides of the bowl, scraping down the sticky dough.
Turn the mixer back on and mix on medium-to-high for another 2-3 minutes or until the dough will start to clean itself from the sides of the bowl. It's still going to be little sticky, don't be tempted to add flour.
With the help of a spatula/wooden spoon put the dough into a clean buttered bowl, cover with plastic wrap and leave at room temperature for about 1 1/2 hours or until doubled in volume.
Punch down the dough and, with floured hands, take the dough out of the bowl and place it on a floured surface.
Now divide the dough into 20 pieces, shaping each one into a ball. Place them on baking sheet (at this point you can wrap tightly in plastic and freeze for future use) cover again with plastic wrap or a tea towel and leave at room temperature for another 30-40 minutes.
Meanwhile, heat the oven to 375F.
Bake the rolls for about 20 minutes or until golden.
As soon as you take them out of the oven brush them with the salted butter.
Enjoy!
7.6.8
422
http://atreatsaffair.com/the-best-dinner-rolls-from-scratch-recipe/
Roxana Yawgel http://atreatsaffair.com/ All images and content are copyright protected. Please do not use my images without prior permission. If you want to republish this recipe, please re-write the recipe in your own words, or simply link back to this post for the recipe. Thank you.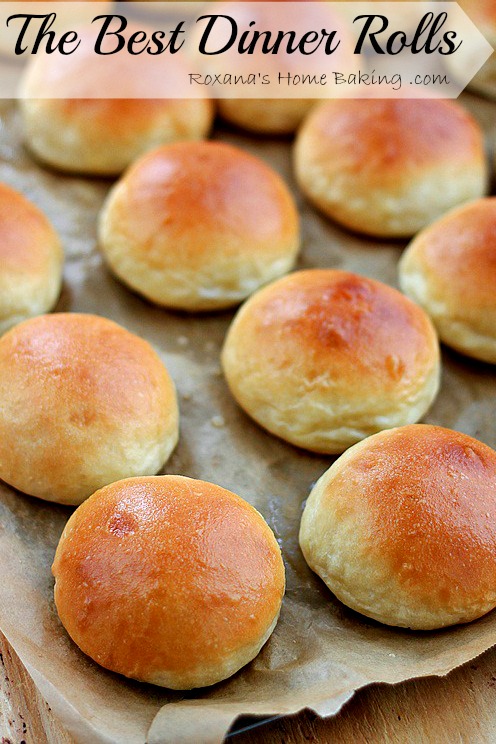 If you enjoyed these dinner rolls, you might also like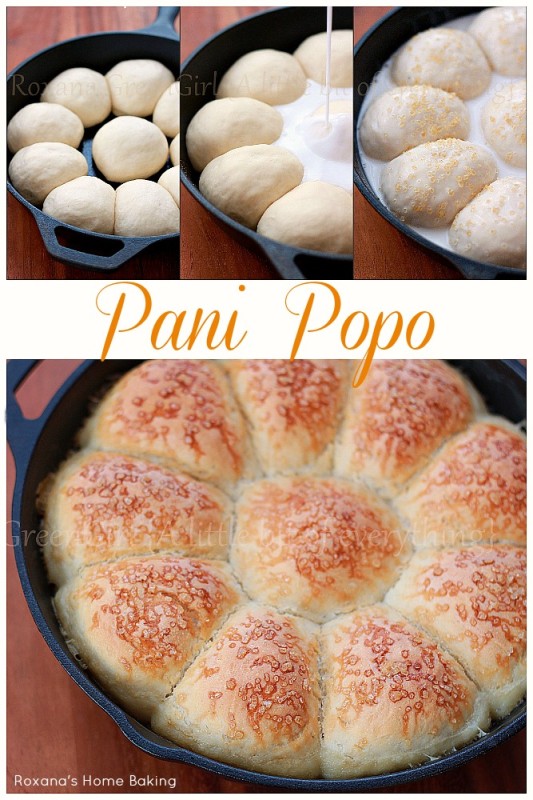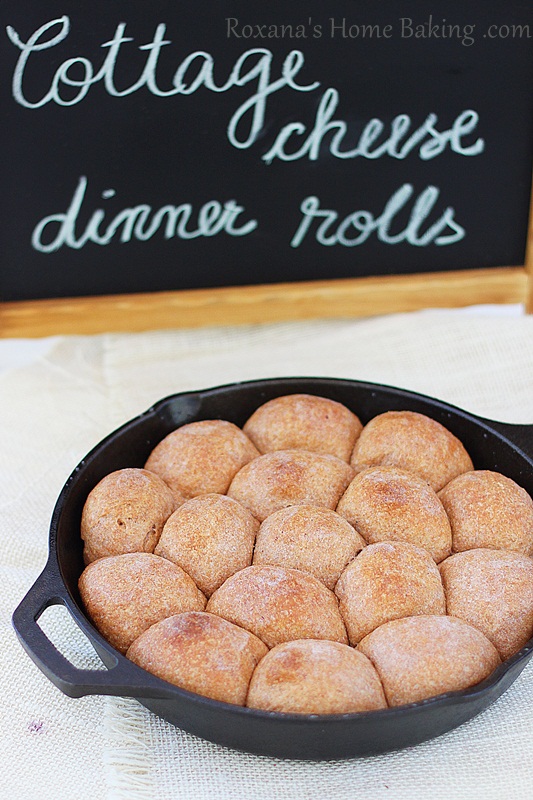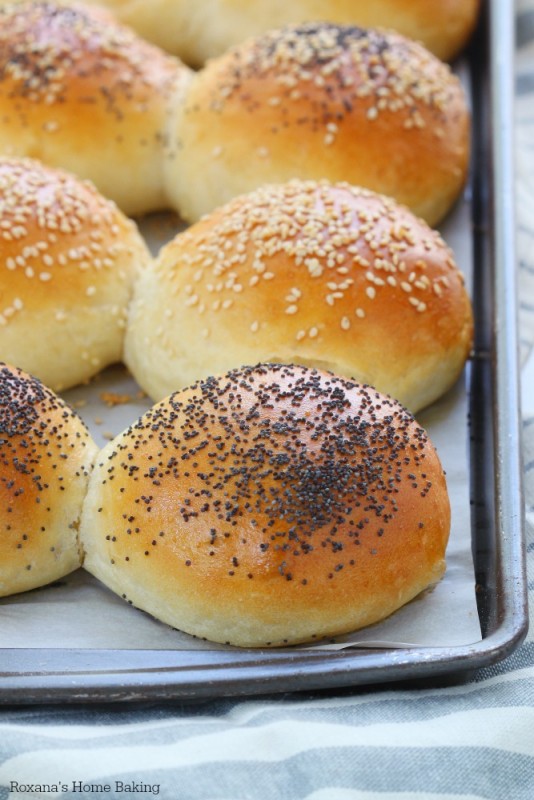 Foolproof 30 minutes dinner rolls
Sending love your way,
Roxana
**Disclaimer: This post may contain affiliate links. If you purchase an item from Amazon using the affiliate link, Roxana's Home Baking receives a small commission. Your purchases support Roxana's Home Baking and help me bring this blog to you week after week. I appreciate it! **