Pretty green and white swirled grasshopper cake topped with a rich chocolate ganache and airy whipped cream. One small bite and you will be transported to a world of mint and chocolate!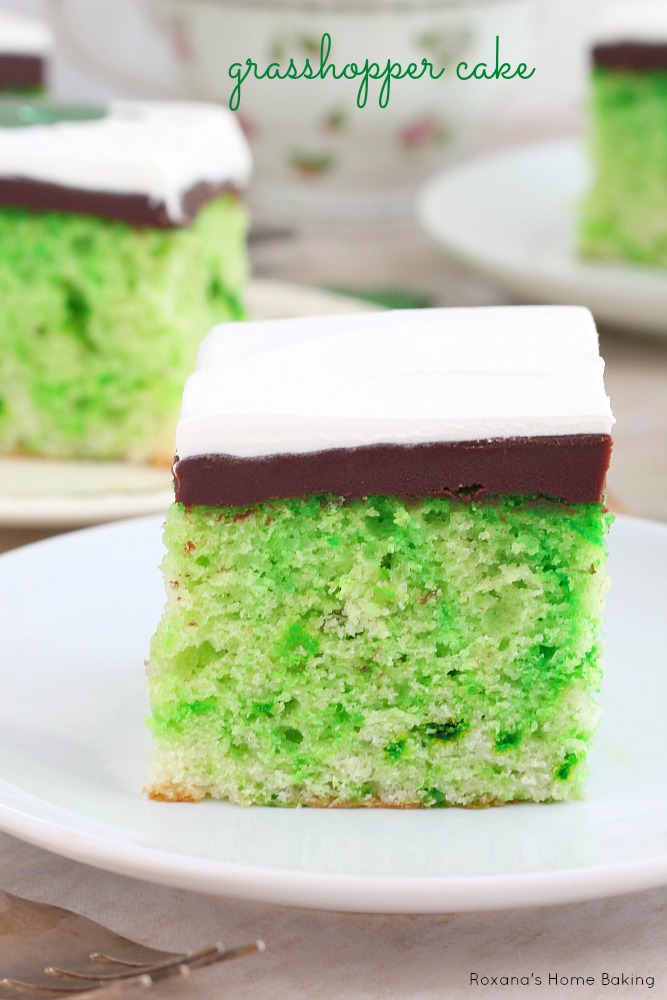 I've had grasshopper cake on my mind since Christmas when I shared the recipe for grasshopper cheesecake bars and was planning on making one for this coming Christmas but with St. Patrick's day just few days away, seem like a better use of my time and not let you wait 8-9 more months. You can thank me later!
This grasshopper cake is incredible moist, with a nice soft crumb pairing very well with the rich ganache and airy topping. I may or may not have made this cake twice in a week. After all, we're a little crazy about mint and chocolate combined around here.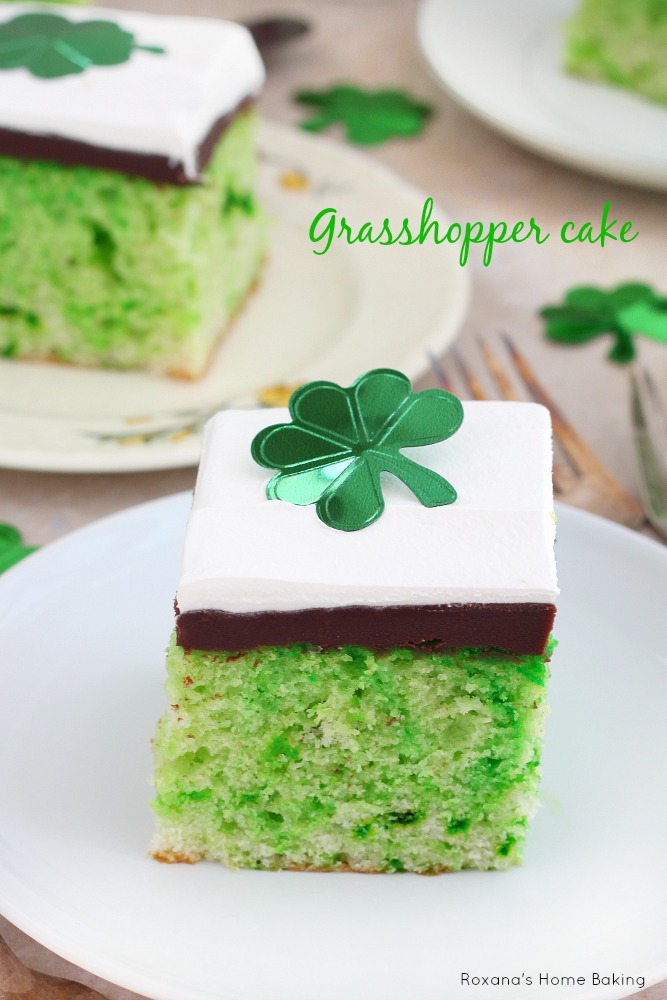 To get the recipe for this grasshopper cake, visit Imperial Sugar website or click the link below
Happy Baking,
Roxana