When it comes to fall desserts, apple pie is an all American dessert sample. Now you can enjoy this dessert made in less than one hour (baking included) in a cup form!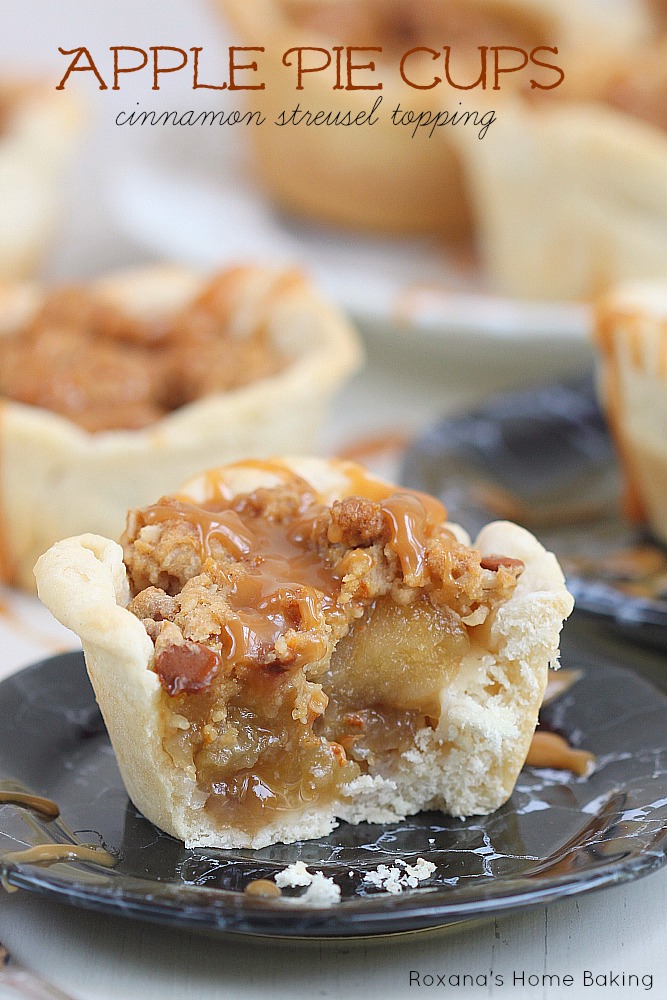 One of my family's favorite fall activity is apple picking. Although apples are widely available year round, there's so much fun spending the day together picking a basket of apples.

With us being gone for almost 2 months to visit my family in Romania a lot of our fall activities have been pushed to the side. We're still trying to catch up on everything, slowly getting there. Unfortunately, some activities have to be crossed of the list since there's not much time left.
Apple picking is one of them. And since I do not preserve apples for winter it's not much of a loss, except making apple pie with our fresh picked apples.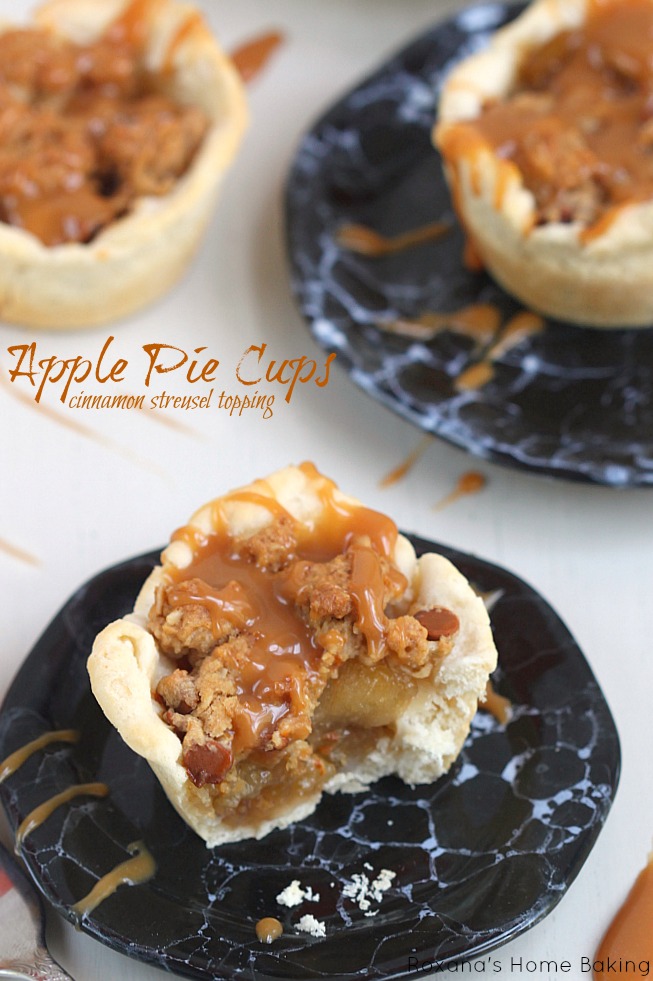 Apple pie is by far one of the fall desserts I don't make enough. Plus I have never made a successfully pie crust. There I said it! And the lattice top – you really got me there! I've tried. Honestly, not a pretty sight.
So I stick with what I know like brownies and other chocolate desserts. And sometimes take shortcuts. Like the other day when I craved apple pie and was out of refrigerated pie crust.
These apple pie cups are the total opposite way of my baking "thinking". There's nothing "homemade" about them, unless putting everything together can be called so.
The pie crust is actually made out of Pillsbury Grands Biscuits. For the filling I used a can of Duncan Hines caramel apple pie filling. The streusel topping is made using Pillsbury refrigerated brown sugar oatmeal cookie dough mixed with some rolled oats and cinnamon chips.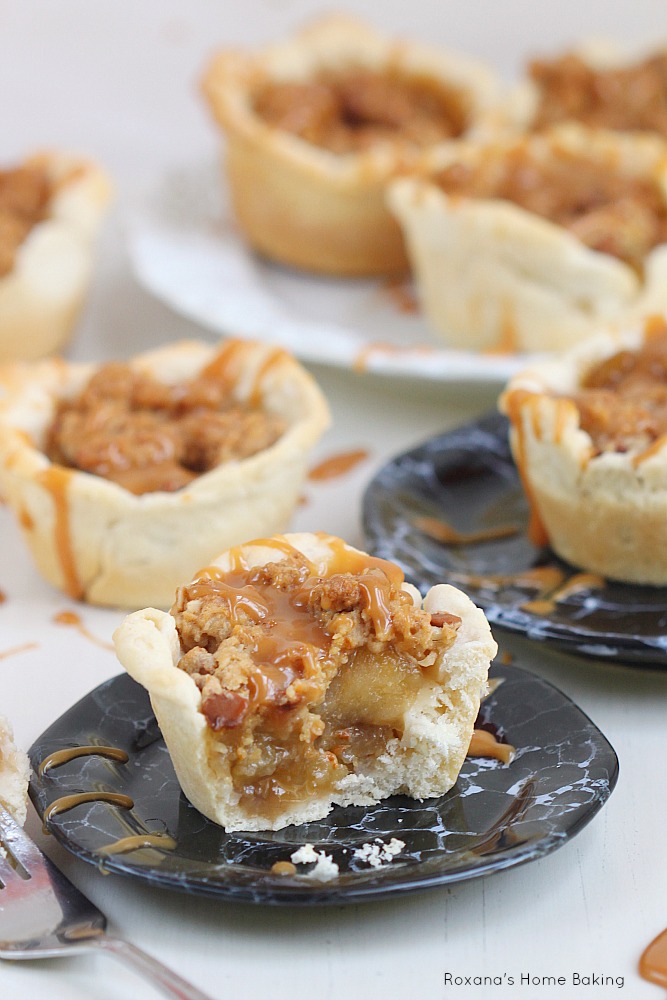 But these apple pie cups will blow you away! They take less than one hour from the moment you turn the oven on until you can bite into one, unlike the traditional one where only the baking time is around 45 minutes plus a couple of hours to let it rest before enjoying it.
With these cups, you can enjoy them as soon as you turn the oven off. Serve with a scoop of ice-cream of just a simple caramel drizzle.
[mpprecipe-recipe:487]
If you enjoyed these apple pie cups you may also like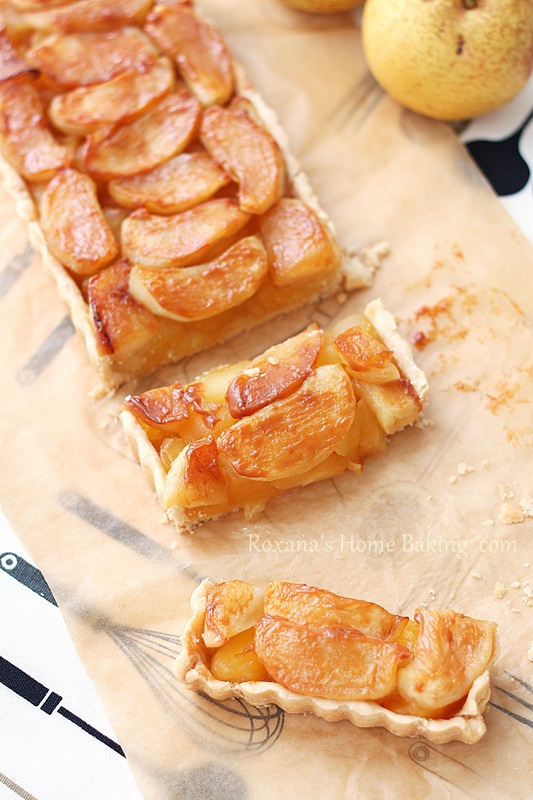 Linking the recipe for apple pie cups to these amazing linky parties
Sending love your way,
Roxana