Chewy oatmeal cookie crust packed with buttery macadamia nuts and topped with a rich fudge layer…these macadamia nut fudge bars are sooo irresistible!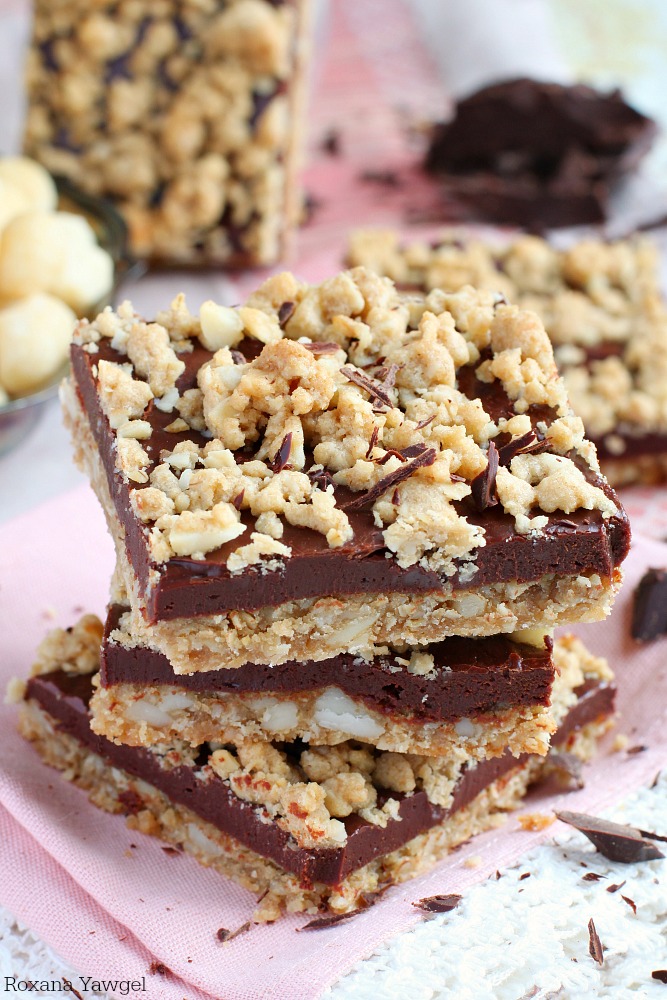 If you have little ones I'm sure you know this past weekend has been a "snowy" weekend on Disney Jr. From "Frozen" both Saturday and Sunday, to all the snowy, chilly and freezing episodes of the other shows, I could have sworn we're in the middle of January. And considering the "not-so-nice" weather outside, spring is not just around the corner.
Now, of course, like any other parent, I've watched Frozen a million of times and every time I watch it, Olaf's song keeps playing in the back of my mind. In case you were curious, my favorite line is
When life gets rough, I like to hold on to my dream,
Of relaxing in the summer sun, just lettin' off steam
What does Olaf have to do with these macadamia nut fudge bars? One word: Summer!!!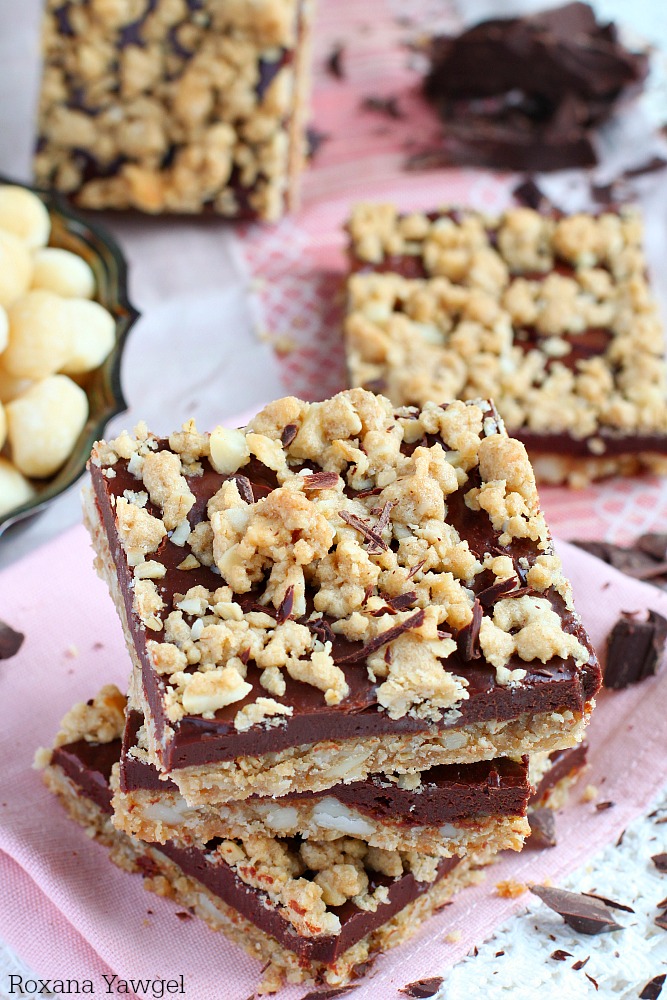 Macadamia nuts always make me think of sunny Hawaii. Since I don't really like cold weather and have very slim chances of relaxing with a drink in my hand, my body up against the burning sand, prob'ly getting gorgeously tanned anytime soon I figured I day-dream while enjoying these macadamia nut fudge bars.
To get the recipe, visit Imperial Sugar
Craving more? Sign up for a trEATs affair email newsletter and get all the recipes sent right to your inbox!
Be sure to follow me on social media, so you never miss an update!
Facebook |  Pinterest   |    Instagram   |     Bloglovin'