With just a handful of ingredients, this no fuss one bowl chocolate cake will quickly become one of your favorites! Top with a layer of brown sugar frosting or serve with a scoop of your favorite ice cream!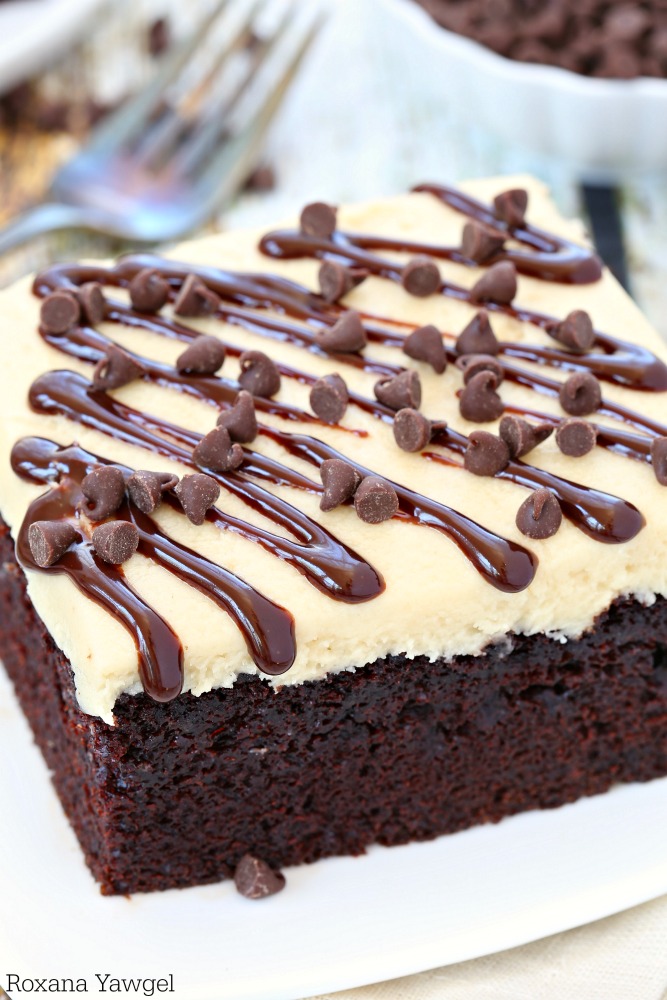 Some days, all you need is a piece of moist, decadent chocolate cake. A cake so tender and sweet you start eating it before you make the frosting. After all, frosting a cake is a little overrated.
Don't get me wrong, I love frosting on cakes and my husband could live on frosting if I let him, but this made from scratch one bowl chocolate cake is so delicious on its own, you can serve it with just a dusting of powdered sugar on top or a big scoop of ice-cream.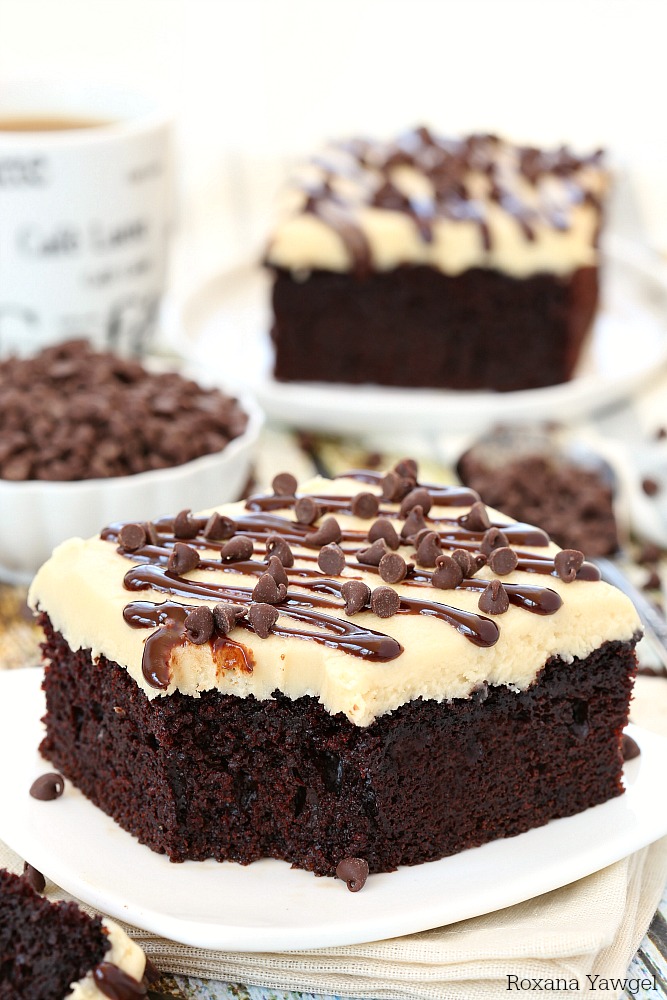 Plus, knowing how easy it is to make this cake, even the most novice baker can make it without ruining it. Unless you overbake/burn it of course. Set the timer for 40 minutes and you'll be in good hands.
Unlike other cakes, when you make this cake you don't have to cream the butter with sugar or pay attention not to overmix the cake batter when adding the flour.
No, none of that fuss. One bowl, one whisk, a handful of ingredients, a little stir and you got yourself a delicious made from scratch chocolate cake.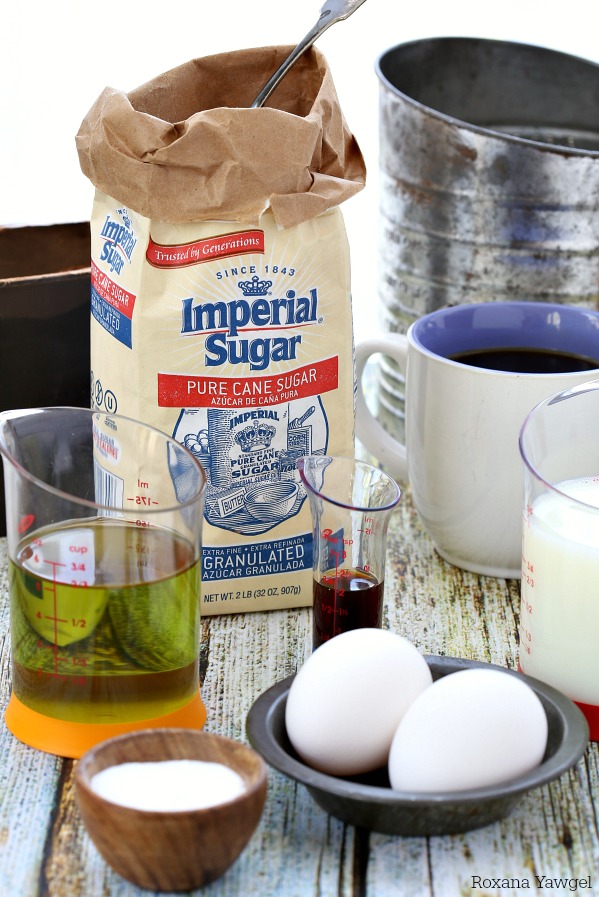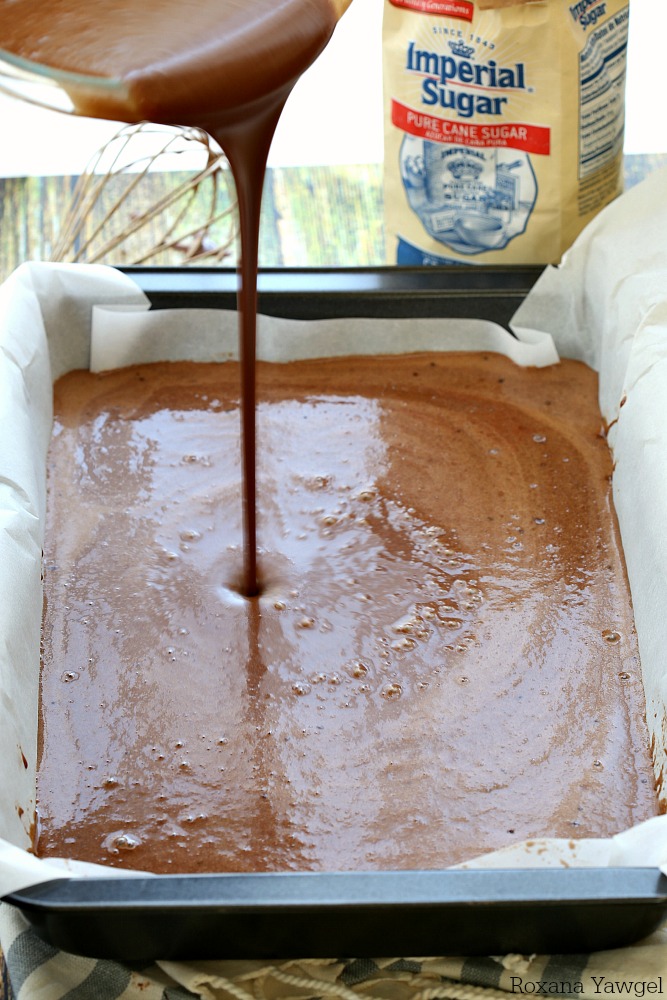 If you still have cake box on your mind, my friends, it's time to break that habit. I have the feeling a couple of variations of this cake will make their appearance on the blog in the future.
Let's talk about ingredients!
Eggs, milk, oil, vanilla extract, sugar, flour, cocoa powder and brewed coffee. All pantry samples, right?
So not only this one bowl chocolate cake is easy to make, but calls for ingredients you already have on hand! Double win!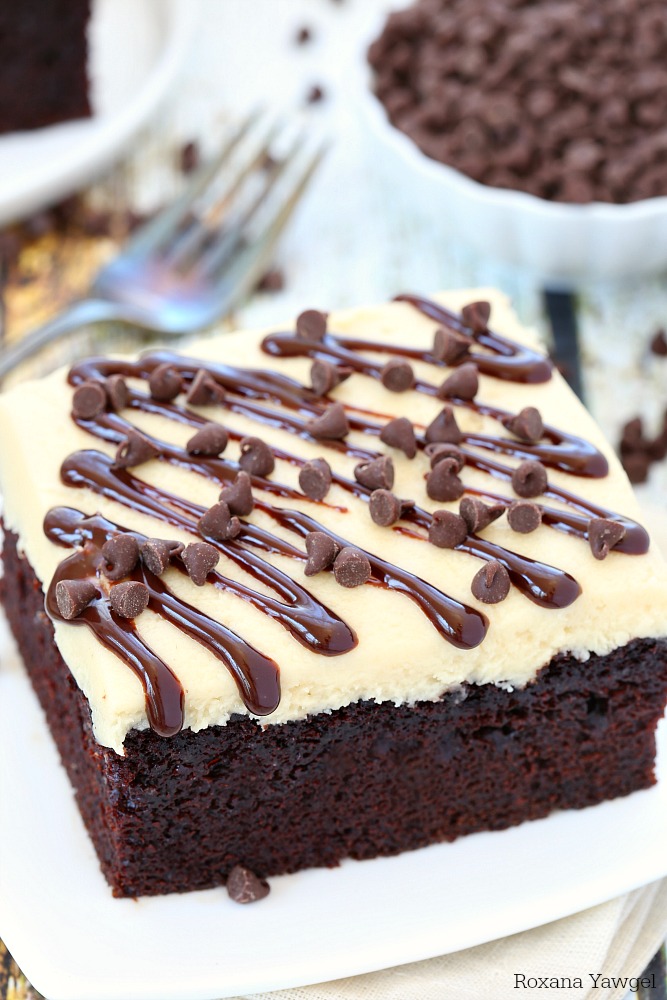 The oil is added to keep the cake moist and tender. I prefer grapeseed oil since it has no flavor but you can use vegetable or canola oil as well. Melted butter is a good replacement, but I suggest you stick with oil. From my experience, a cake baked with oil instead of melted butter stays moist longer.
The addition of coffee enhances the chocolate flavor. I've mentioned it before and will say it again. You will not even know there's coffee in the cake. The only reason coffee is added to the cake batter is to help deliver an intensely chocolaty cake. Do not replace it!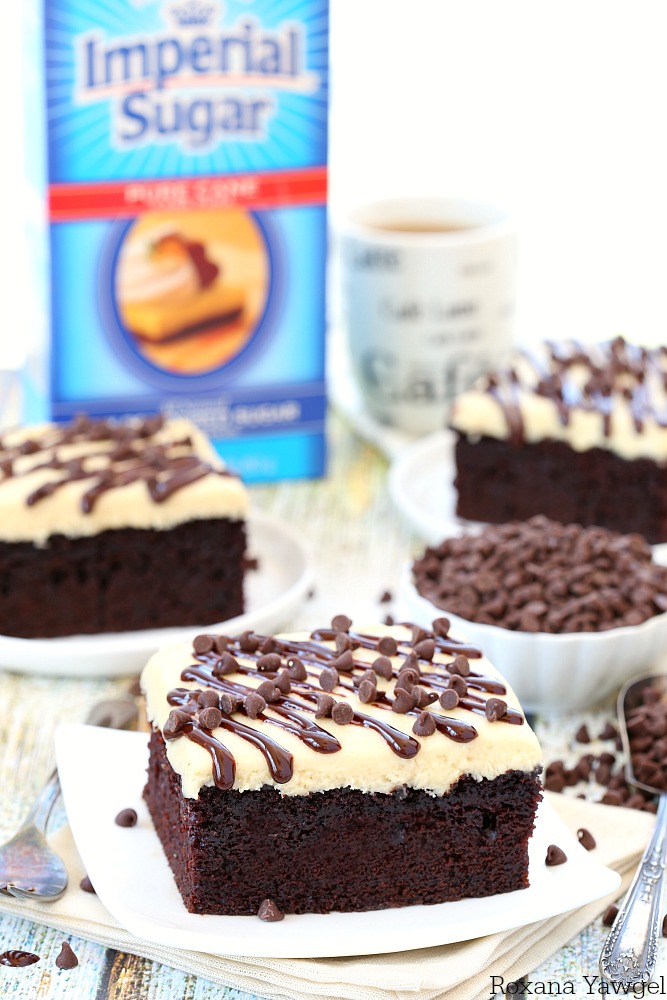 Let's talk a little bit about that brown sugar frosting, shall we?
The recipe is from a friend of mine. She kept telling me how much she loves it and few months ago we got together and made a cinnamon sheet cake with brown sugar frosting.
I was a little skeptic when I saw she was cooking the butter with the brown sugar, but once the frosting was done, I could see why she loved it so much!
The melted butter combined with the brown sugar gives the frosting a subtle caramel flavor. A word of warning – the frosting is not for all types of cakes. Or to pipe out onto cupcakes. It's soft and spreadable and it hardens as it cools down. Do not add more sugar thinking it's too thin.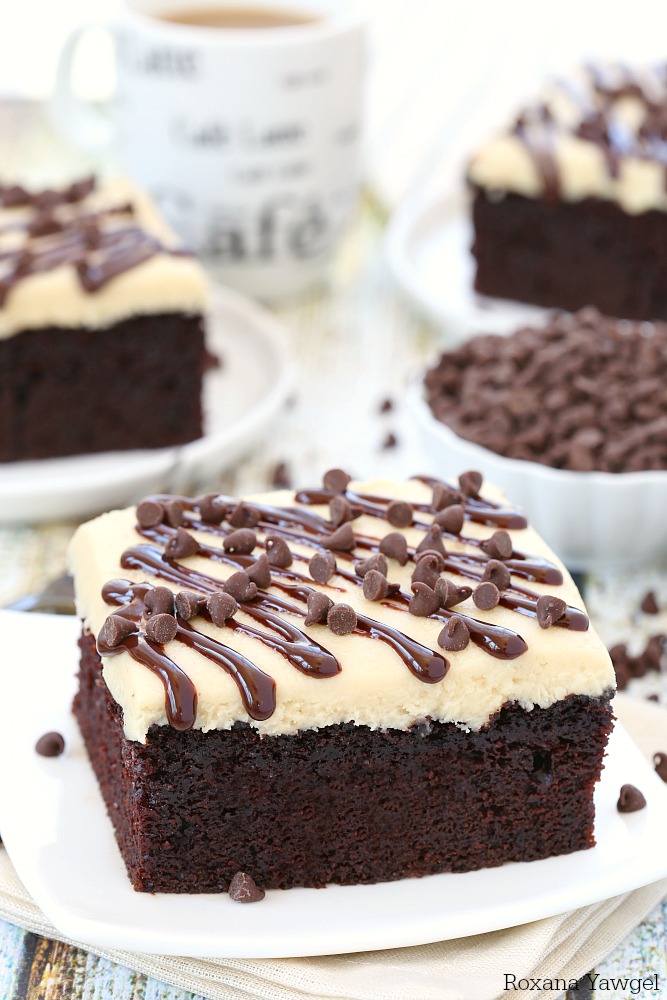 Craving more? Sign up for a trEATs affair email newsletter and get all the recipes sent right to your inbox!
Be sure to follow me on social media, so you never miss an update!
Facebook |  Pinterest   |    Instagram   |     Bloglovin'
[related-posts]
[mpprecipe-recipe:647]

disclosure – this post is sponsored by Imperial Sugar. Although I've been compensated to develop the recipe and write this post, the opinions expressed here are all mine. thank you for supporting brands I love.