A cross between a bread and cake, this no knead apricot orange Kugelhopf  yeast coffee cake is packed with chopped dried apricots and brushed with an orange apricot preserve.

I have always been interested in other countries' cuisines. There's something always new to discover through their traditional meals and it makes me feel I'm on a world-wide adventure while still in my kitchen.
Romanian cuisine is not as well known as others and we don't really have too many  "dishes" we can call ours, lots of them are found throughout Europe under different names.
Kugelhopf (in Romanian guguluf) is a no knead coffee cake, originally from Austria, Swiss and South Germany baked in a special bundt pan, most of the time packed dried fruits and nuts and cherry brandy. I left out the cherry brandy and chose to give my Kugelhopf a summery flavor. Dried apricots, orange zest, chopped almonds and freshly ground cardamom seemed fitting.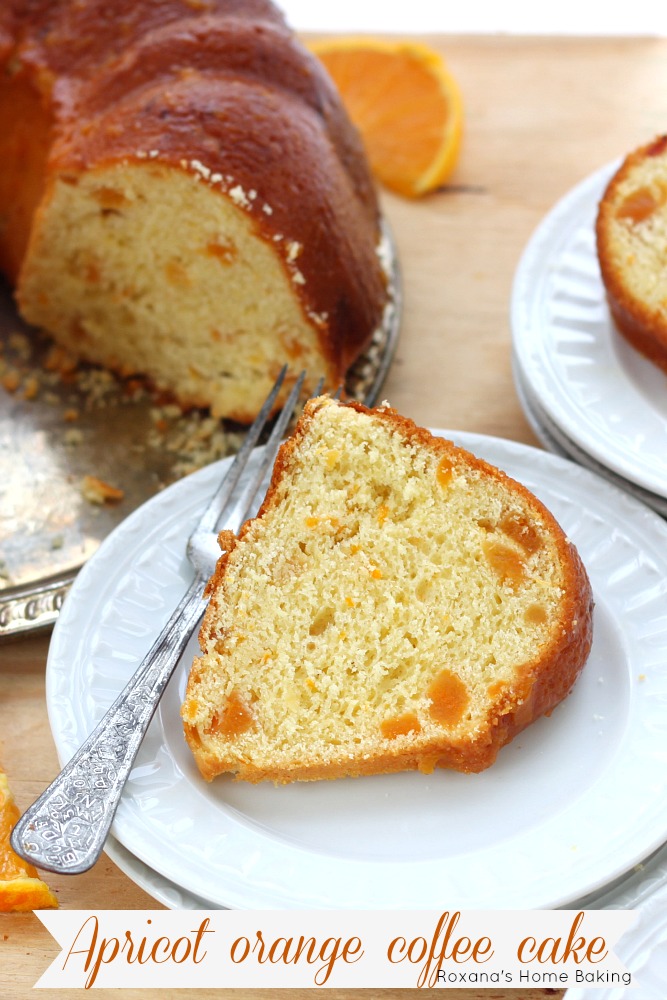 The recipe for this apricot orange Kugelhopf coffee cake comes from Red Star Yeast. I didn't change almost anything to their recipe, except brushing it once done and cooled with some apricot preserve mixed with freshly squeezed orange juice for an extra flavor instead of the orange glaze found on Red Star Yeast website.
Being a cross between a bread and a cake makes it perfect to be taken to a picnic. And I'm not taking this apricot orange Kugelhopf to any picnic, but one in the company of some amazing food bloggers.
To make the picnic even better, you're giving away 6 prizes to 6 winners!!!
GIVEAWAY SPONSORS
Thank you to all the amazing Giveaway Sponsors. Be sure to check out their websites below.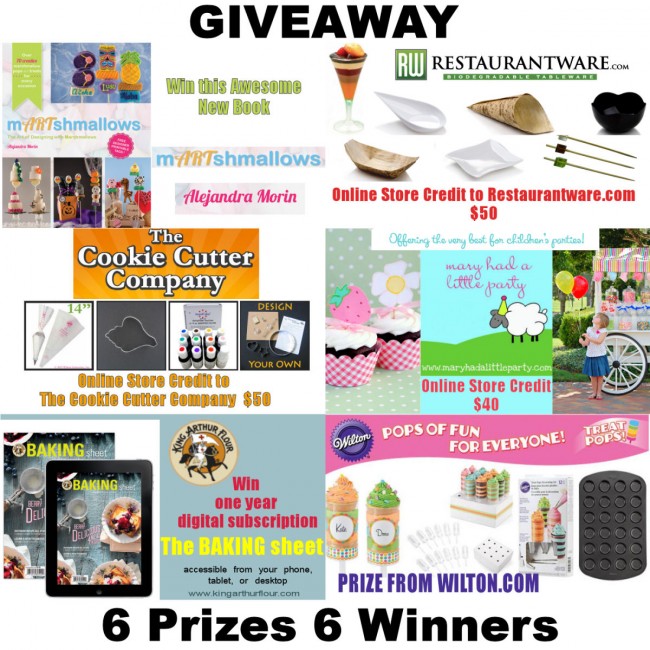 To enter giveaway please use the Rafflecopter below.
 Giveaway will run from July 20th, 2013 till July 27th, 2013. 6 Winners will be picked using the Rafflecopter widget. Prizes will be picked in the order of sponsors you see above, starting with The Marshmallow Studio and ending with King Arthur Flour. Winners will receive one email from hanielas@yahoo.com. Winners will  have 48 hours to respond. New winner(s) will be picked if we don't hear from you. Thank you and good luck.
a Rafflecopter giveaway

Sending love your way,
Roxana