Rich, fudgy and totally addictive, these Cadbury creme eggs brownies will be the first to disappear from your Easter table. The ultimate Easter dessert!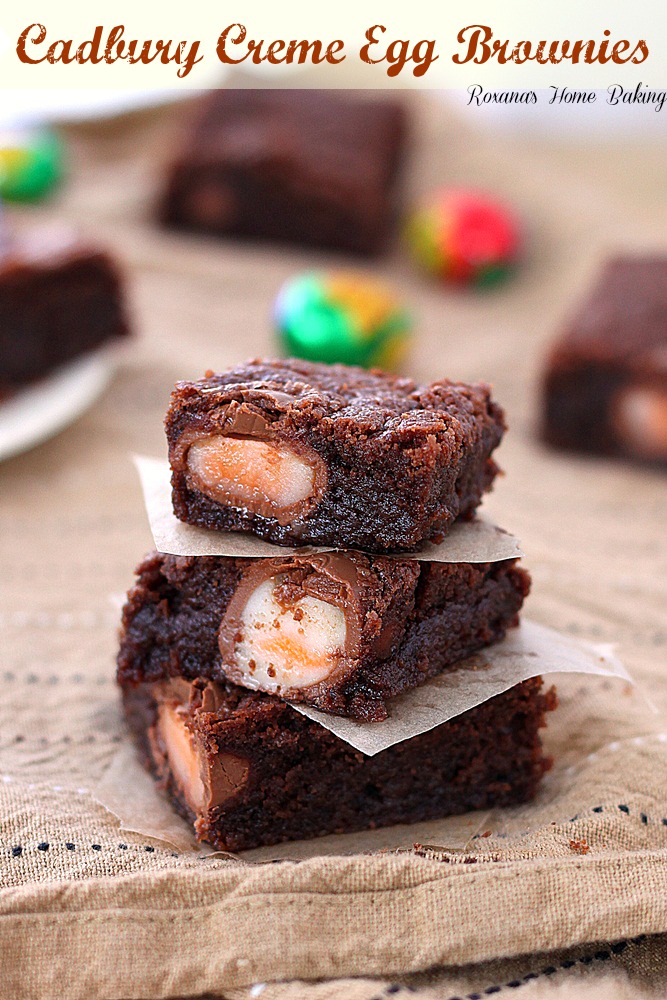 There's a new movie coming up this Easter season. Very similar with Charlie and the Chocolate Factory only this one is called Roxana and the Cadbury Creme Eggs Factory. 
If I have to pick one candy I'm most looking forward to Easter it's definitely the Cadbury Creme Eggs. I love the creaminess inside the chocolate shell. I wish they make this ginormous egg so I can eat the filling with the spoon and call it dinner.
Wrap around the creme eggs rich, fudgy brownie batter. Oh, yes! I did it! And let me tell you, way better than eating the eggs all by themselves.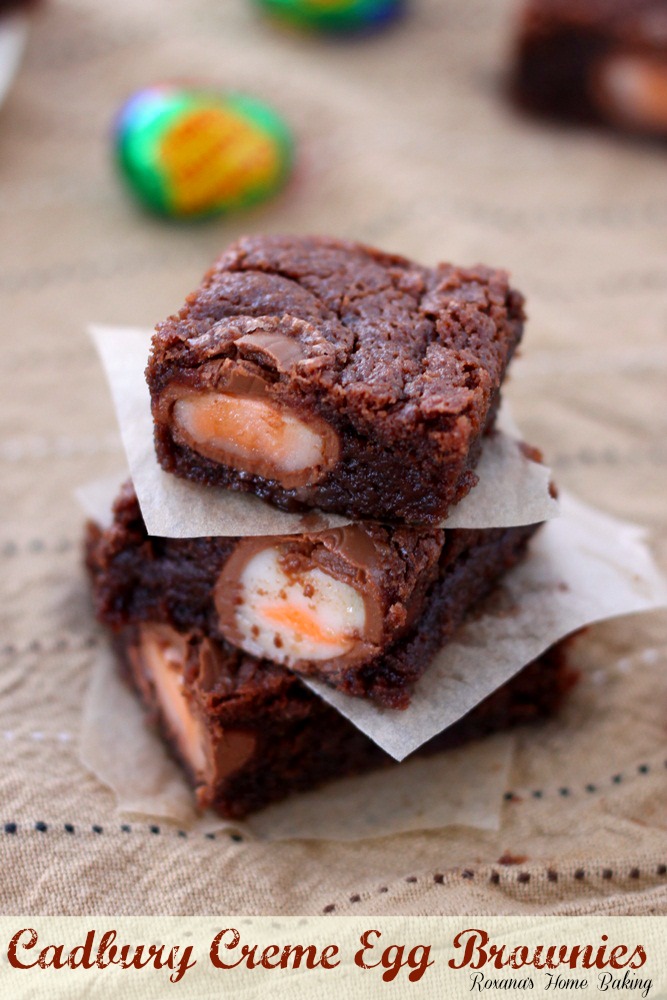 To make these brownies start by melting the chocolate. Once the chocolate is slightly melted, set aside and in a mixing bowl cream the sugar and butter. Beat in the melted chocolate, egg and flour and spread the brownie batter on the bottom of a baking pan. Gently press the mini Cadburry creme eggs inside the brownie batter (the regular size Cadbury eggs are a little too big)
Bake, let cool and enjoy. It's that simple!
The results are out of this world good. The outside forms a thin hard shell, the best part of the brownie if you ask me, and the inside is fudgy and totally addictive. The Cadbury eggs soften but still hold their shape.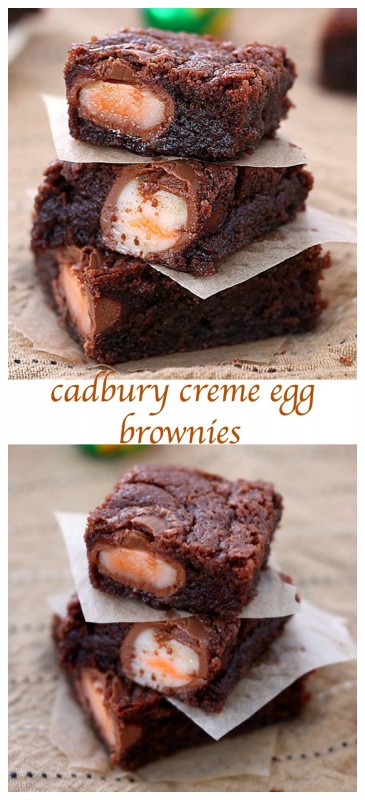 The recipe was first published on my friend Valerie's blog
[mpprecipe-recipe:434]
If you enjoyed these Cadbury creme egg brownies you may also like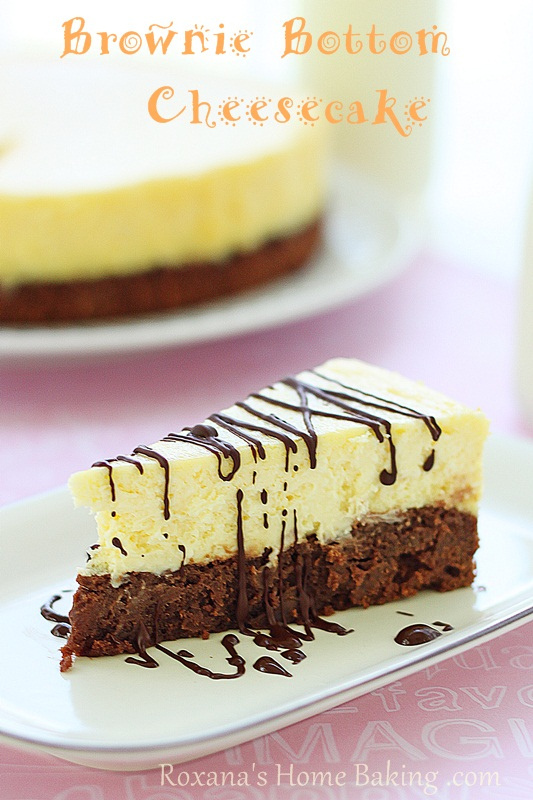 Espresso Brownies with Espresso Frosting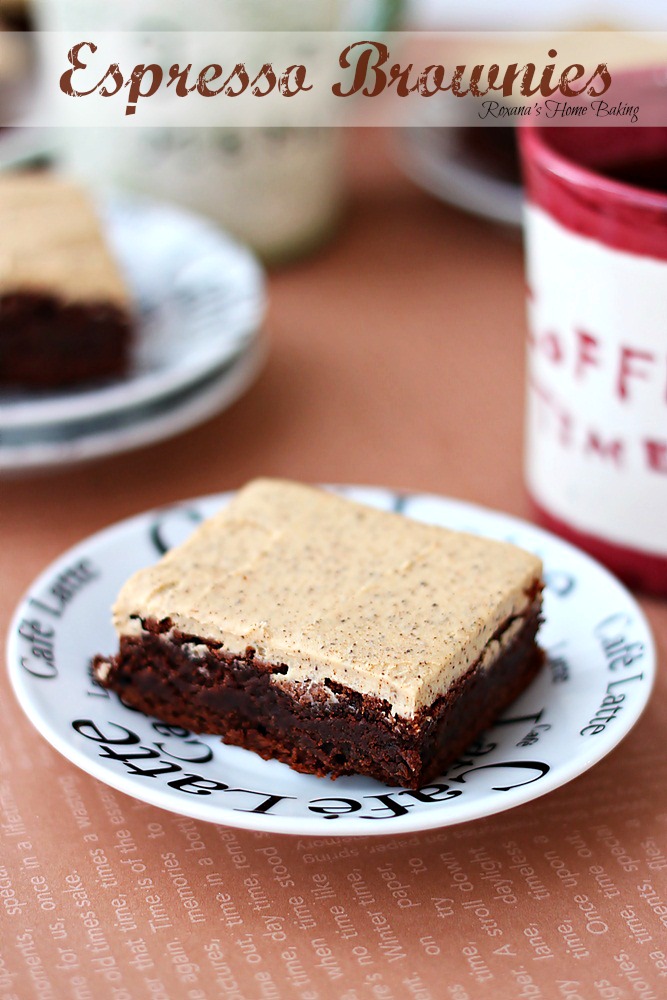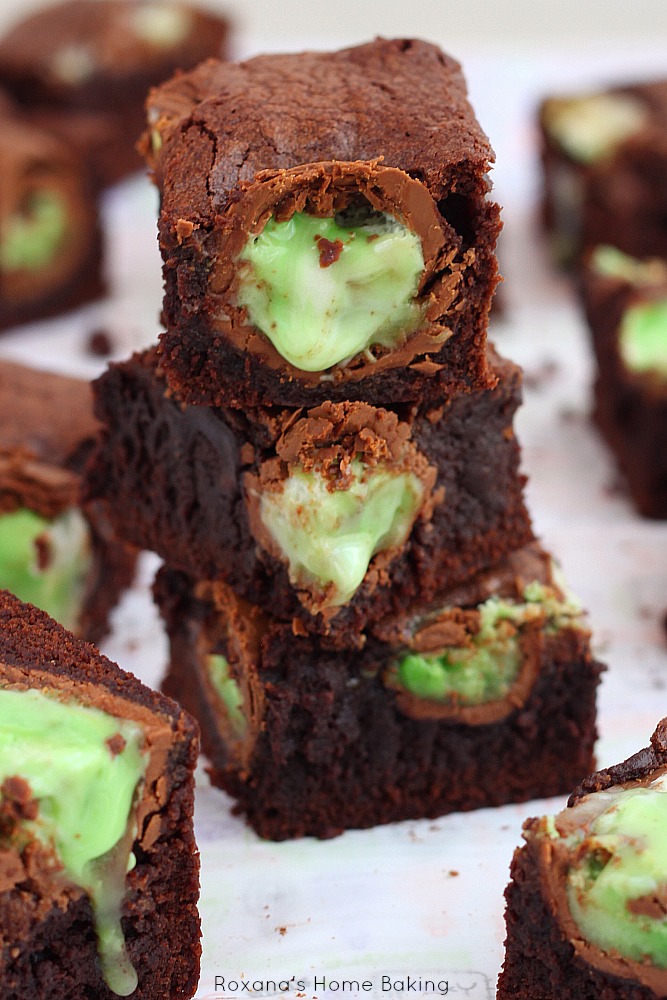 Sending love your way,
Roxana