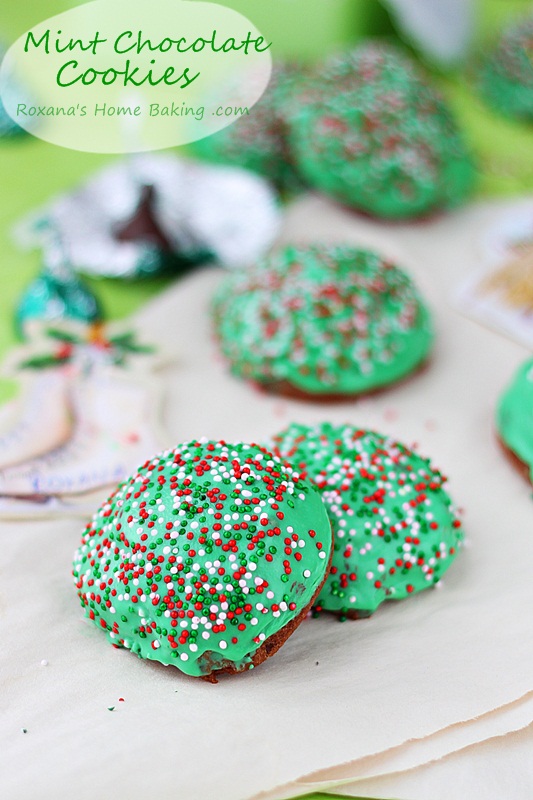 We're getting close to our 2 weeks of Christmas cookies and I didn't want to leave you without sprinkle cookies, which according to my daughter we should make every day. "I love sprinkles" she kept telling me while I was trying to take a couple of pictures. I'm surprised there are no little fingers in my photos.
We made these cookies few days ago, hoping to take them to the MOPS cookie swap that took place yesterday but since my wee one has an ear infection, we didn't go. For the last couple of days we stayed mostly snuggled in bed, hot cocoa and watching Frosty. I'm pretty sure I know every line of that movie by now.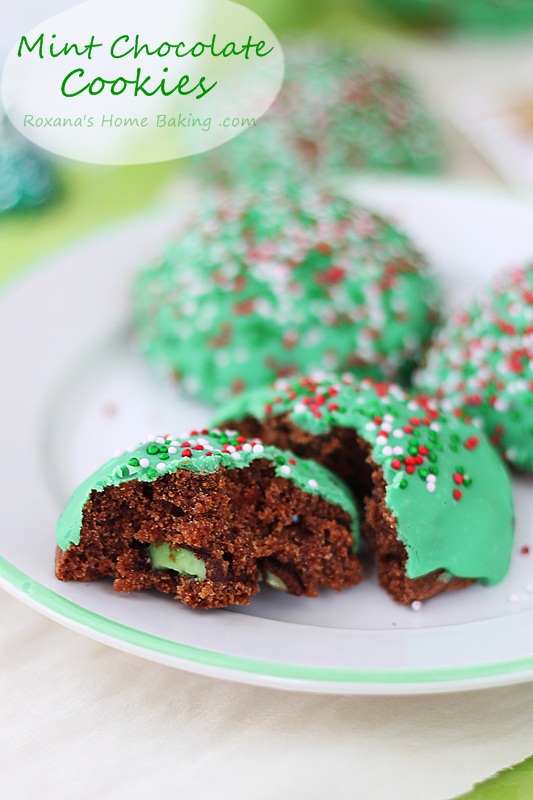 For one day I left the candy cane kisses aside and focused on the mint chocolate ones. Have you seen them. They are just like the milk chocolate kisses but with a green minty surprise inside. At first I wanted to make something similar to these candy cane cookies but I've changed my mind and chopped them up and hide them inside these soft chocolate-y muffin top cookies.
After the cookies were cooled and we did a little taste-testing I melted some guittard green mint chocolate chips (I found them at World Market) and of course, the mandatory sprinkles. I love the Christmas-y look they have. They make perfect holiday gifts. Place them in an airtight container to keep them fresh longer.
[mpprecipe-recipe:400]
If you like these mint chocolate muffin top cookies I advice you to check this month Chocolate party – chocolate mint goodies. They all look amazing!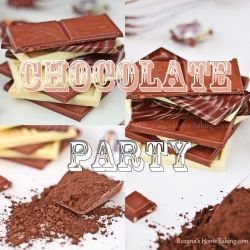 For other Christmas treats check out #25recipestoXmas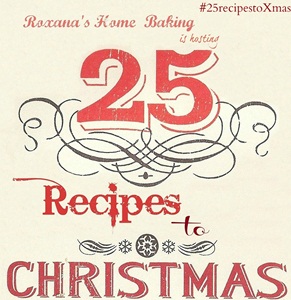 I also have a surprise for you! A Le Creuset Giveaway. Read all the details and enter here.
Sending love your way,
Roxana
[ts_fab]