Super fudgy mint chocolate chip brownies topped with a layer of green frosting. These decadent brownies are all dressed up for St. Patrick's day.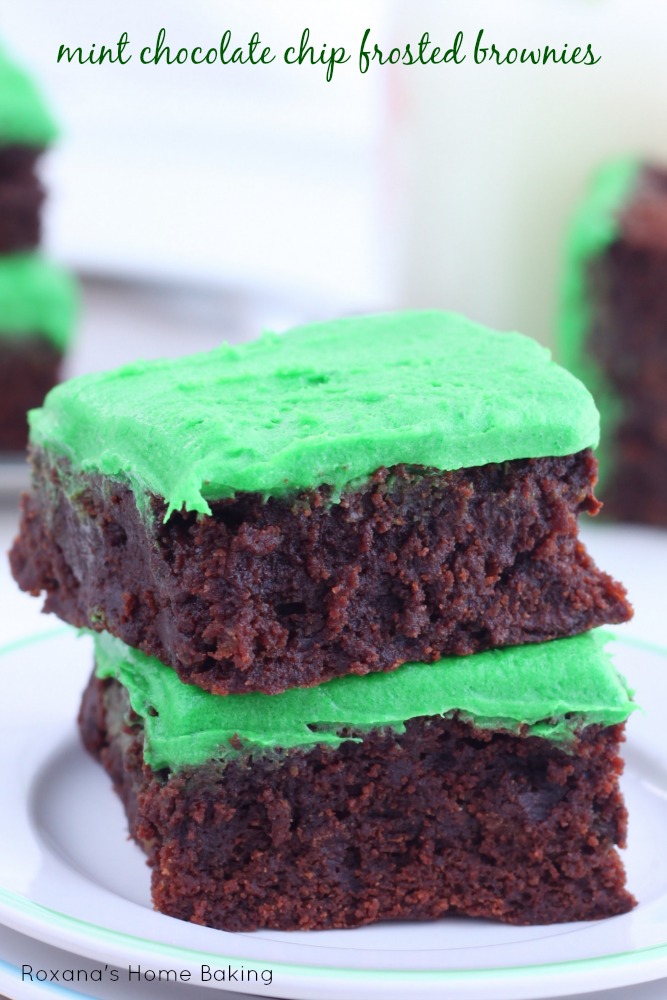 Green is my favorite color and I get a little excited around St. Patrick's day seeing all the green decorations and irresistible sweet treats and drinks. Although Christmas is by far my favorite holiday, St. Patrick's day gives me an extra excuse to brainstorm some minty treats, like these frosted brownies. Don't they look amazing? I wish I had some leftovers. They were just so good! After all you can't go wrong with triple chocolate brownies.
Yes, I said triple chocolate brownies! Chocolate chips, melted mint chocolate chips and cocoa powder. So rich and fudgy you'll be making these frosted brownies over and over again.
Click here to get the recipe for these decadent brownies

Happy Baking,
Roxana