Soft and tender peanut butter chocolate cupcakes bursting with peanut butter flavor and topped with a velvety chocolate frosting and peanut butter icing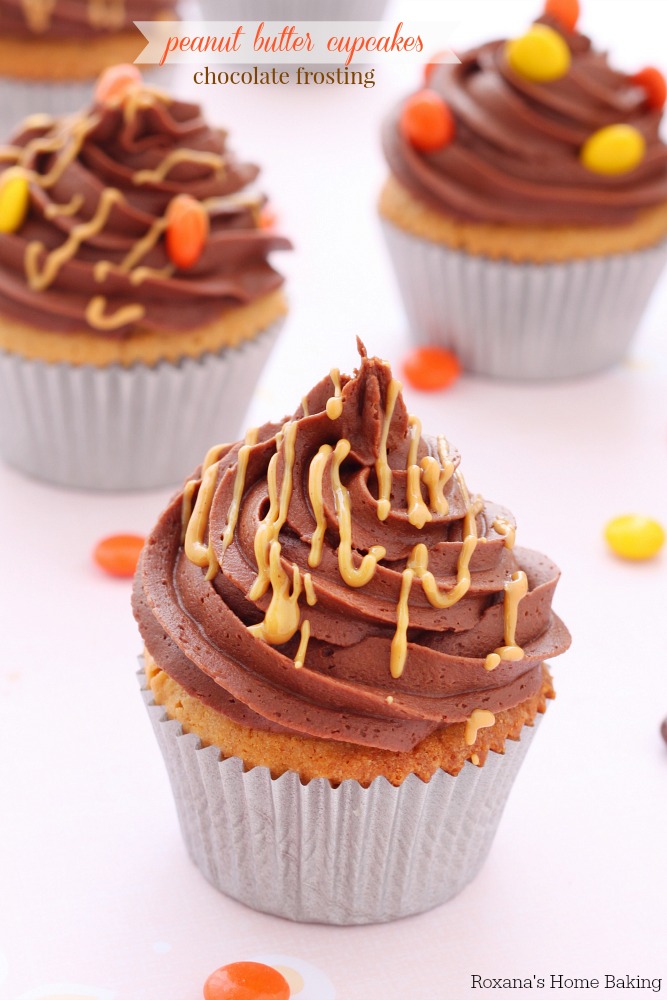 My name is Roxana and I'm a cookbook addict. I have like a gazillion 200 cookbooks. There are cookbooks in my kitchen, in my office, in the living room, in the bedroom. Cookbooks everywhere. That might be a sign to stop buying more for lack of space but I can not help myself. And I blame amazon for it. There's new cookbook release email always gets me. I just checked earlier I have 6 cookbooks in my shopping cart, just waiting for me to click that "purchase" button.
Of course, once I receive the cookbooks, I hide in my office with a cup of coffee and white noise music turned on and start browsing the books, bookmarking recipes I must try as if my life depends on them.
Yes, the recipe for these peanut butter chocolate cupcakes comes from a cookbook, and you can thank me now for buying the book, baking the cupcakes and not stuffing my face with all of them before taking these photos.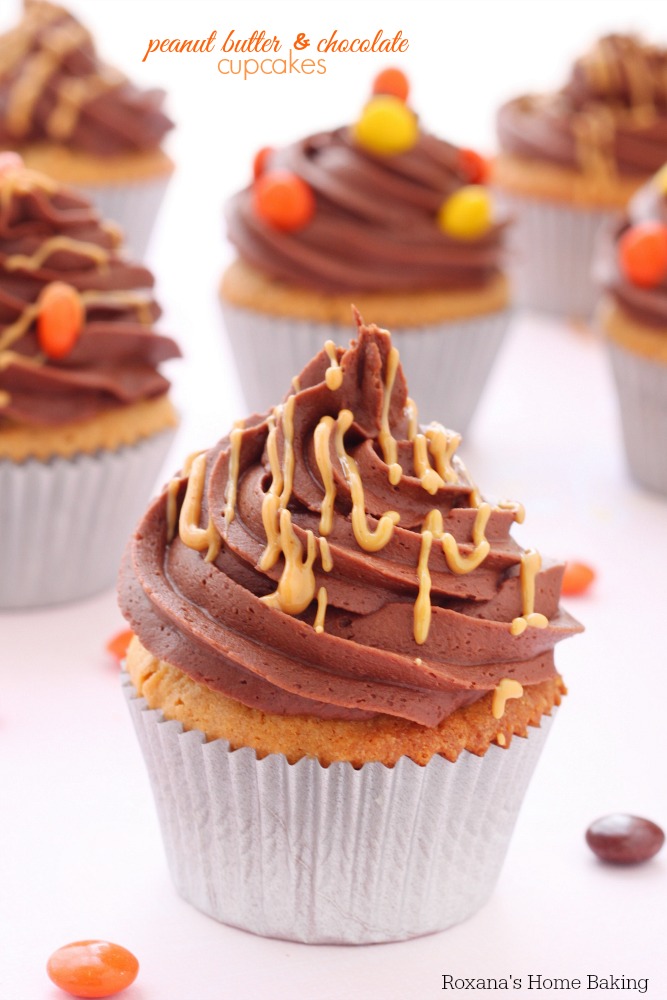 Truth be told, the full name for these cupcakes should be peanut butter cupcakes with chocolate frosting but I did not want to make a confusion with my previous recipe for peanut butter cupcakes with chocolate frosting.
You may have noticed a patterned lately: no bake peanut butter and chocolate bars , peanut butter and chocolate chip bars, peanut butter cookie dough brownies, reese's peanut butter and chocolate truffle, peanut butter cupcakes with chocolate frosting, reese's peanut butter chocolate brownies and these are recipes using both peanut butter and chocolate I shared in the last 2 month. Yeah, I might have been going through a peanut butter chocolate obsession, just a little bit.
But I just have to share the recipe for these cupcakes with you. I just have to! They are so soft and tender and bursting with peanut butter flavor. 2/3 cup of creamy peanut butter is used for just 10 cupcakes.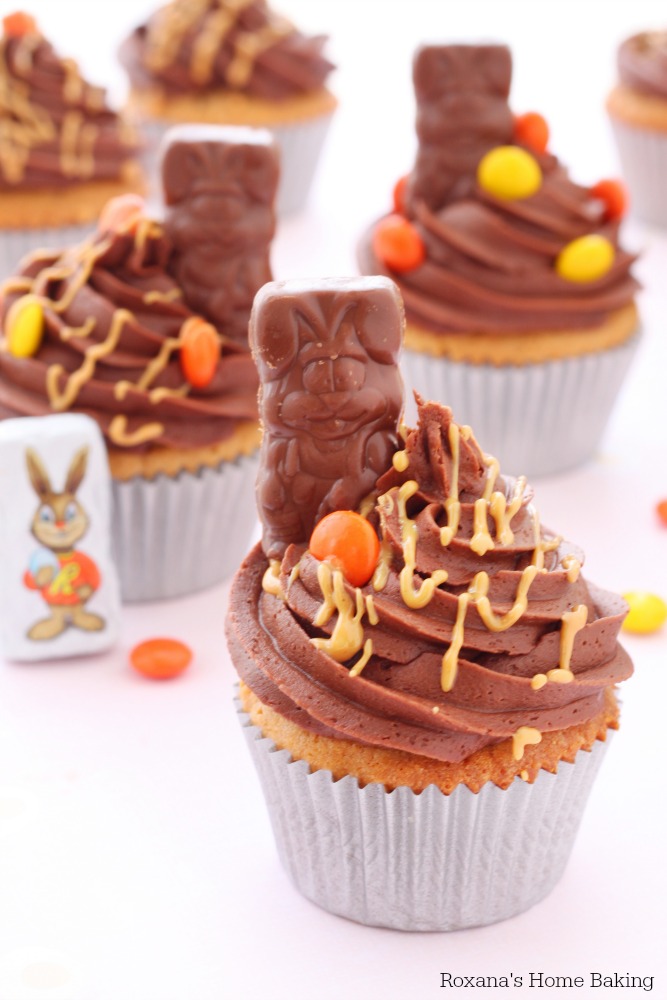 With Easter a few days away, I topped some of my cupcakes with Reese's peanut butter rabbits and used orange Reese's peanut butter candy as "carrots". A cute idea for the little ones.
The recipe for these cupcakes comes from Sally's cookbook. "Sally's Baking Addiction: Irresistible Cookies, Cupcakes, and Desserts for Your Sweet-Tooth Fix" A must cookbook for both novice and experimented bakers, I must say. It's filled with tempting recipes, gorgeous photos you'll droll over every time you turn the page.
I adapted Sally's recipe, very, very little. And by that I mean I only left out 1/4 cup all-purpose flour and baked cupcakes instead of a 9″ round cake.
Peanut butter cupcakes with chocolate frosting recipe
---
Yields 10 cupcakes
Soft and tender peanut butter chocolate cupcakes bursting with peanut butter flavor and topped with a velvety chocolate frosting and peanut butter icing
15 minPrep Time
20 minCook Time
2 hr, 30 Total Time
Ingredients
Peanut butter cupcakes

1/2 cup (114 grams) butter, room temperature
3/4 cup (150 grams) brown sugar
2 eggs
2/3 cup (170 grams) creamy peanut butter
1 teaspoon vanilla extract
1 cup (120 grams) all purpose flour
1 teaspoon baking powder
pinch of salt
3 tablespoons milk

Chocolate frosting

6 tablespoons butter, room temperature
1/4 cup heavy cream
1 teaspoon vanilla extract
2 3/4 cup powdered sugar
2/3 cup unsweetened cocoa powder

Decorations

Reese's peanut butter pieces
Reese's peanut butter easter bunnies
few tablespoons of creamy peanut butter to drizzle over the frosting
Instructions
Heat the oven to 350F. Line a cupcake pan with 10 paper cups. Set aside.
In a mixing bowl, with the paddle attachment on, beat the butter and peanut butter on low speed until combined.
Add the brown sugar and beat until light and fluffy, about 3 minutes.
Add the eggs, one at a time, scraping the sides of the bowl after each addition. Pour in the vanilla extract.
In a separate bowl combine the flour with the baking powder and salt.
Alternately add the flour and milk to the peanut butter mixture.
Stir until just combined and there are no traces of raw flour.
Divide the batter between the prepared cups and bake in preheated oven for 20 minutes or until a toothpick comes out clean.
Remove the pan from the oven, let the cupcakes sit for 5 minutes before moving to a wire rack to cool completely.

Frosting

To make the frosting, add the butter to a mixing bowl.
With a paddle attachment on, turn the mixer on medium to low speed and beat the butter for 2-3 minutes until fluffy.
Pour in the heavy cream and vanilla extract over the fluffy butter and beat on low speed until creamy and combined.
Gently fold in the cocoa powder followed by the powdered sugar.
When all the powdered sugar is incorporated increase the mixer's screed to medium high and beat for 3 more minutes until the frosting is really light and fluffy.
Spoon the frosting into a piping bag and frost the cooled cupcakes.
Decorate the cupcakes with Easter bunnies, peanut butter pieces or simply a drizzle of creamy peanut butter
Notes
7.6.8
517
http://atreatsaffair.com/peanut-butter-chocolate-cupcakes-recipe/
Roxana Yawgel http://atreatsaffair.com/ All images and content are copyright protected. Please do not use my images without prior permission. If you want to republish this recipe, please re-write the recipe in your own words, or simply link back to this post for the recipe. Thank you.
If you enjoyed these peanut butter chocolate cupcakes you may also like
Peanut butter cupcakes with chocolate frosting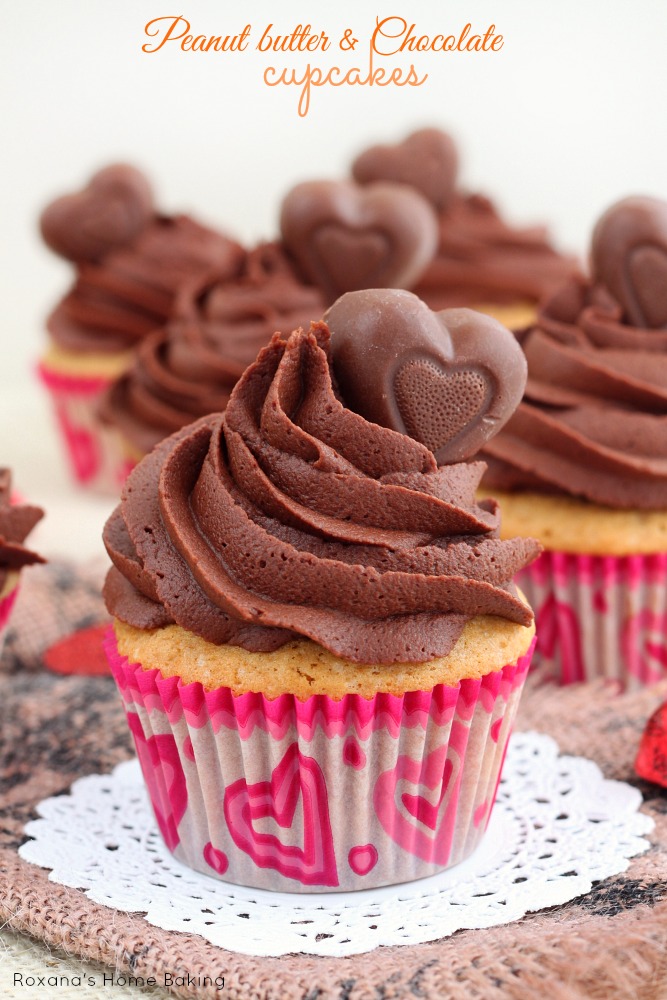 Peanut butter cake with peanut butter frosting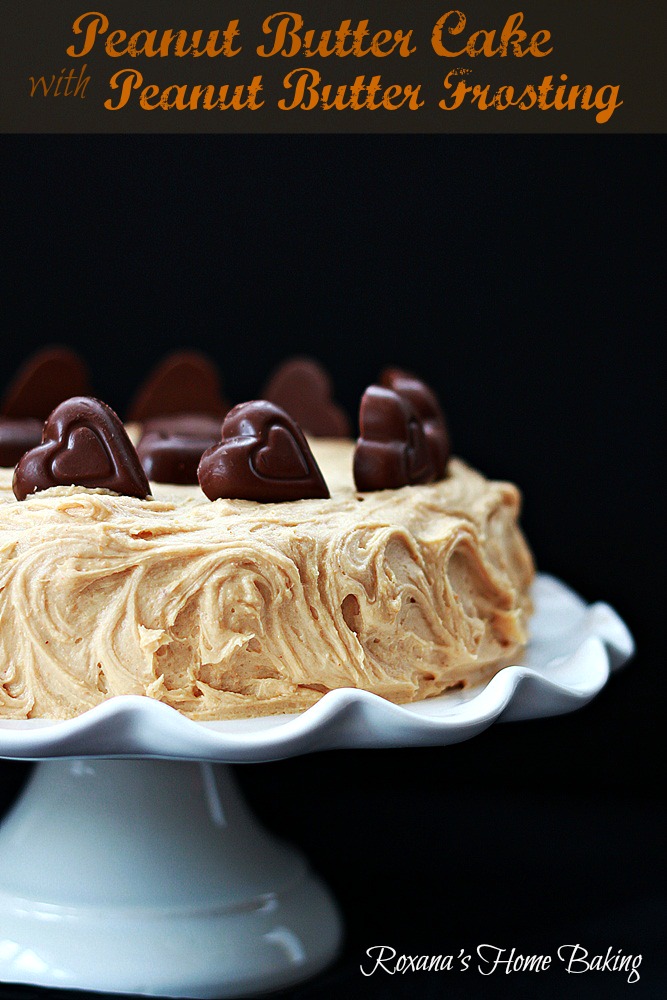 Peanut butter chocolate bundt cake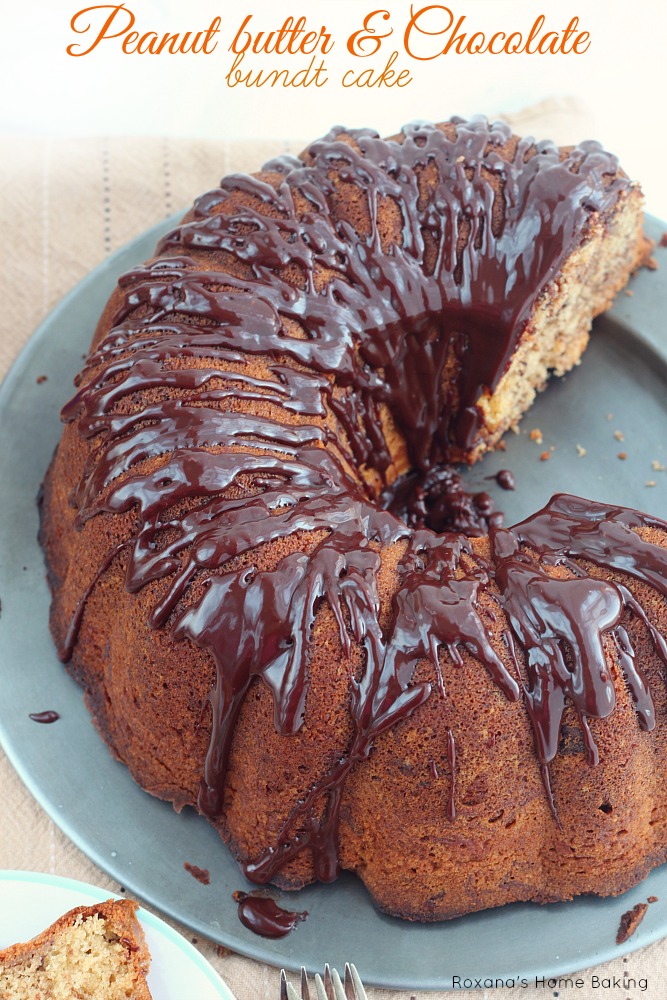 Happy baking,
Roxana