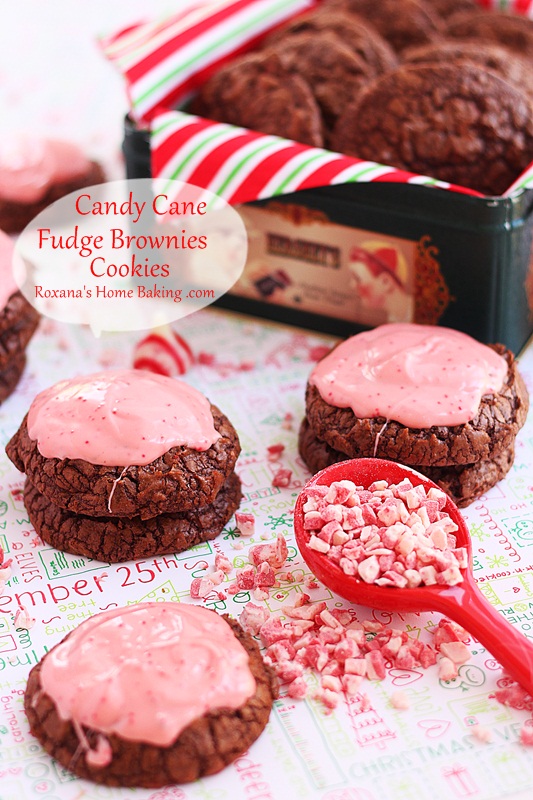 My name is Roxana and I have a candy-cane addiction. There, I said it!
For me Candy Cane is a must at Christmas time, and since Christmas is my favorite holiday of the year I broke the candy cane way back in September with some fudgy brownies with candy cane frosting followed shortly by candy cane kisses sponge chocolate cake and candy cane s'mores.
I can't help myself, I'm weak when it comes to this holiday treat, and mostly because it's available only for a short period of time.
Let me tell you a secret, last year I bought bags of Hershey's kisses candy cane after Christmas and dropped 1-2 in my coffee throughout the year. I'm weird like that.
Last week I found a new candy cane addiction. Going back to World Market I found Andes Peppermint Crunch baking chips (I've already confessed here) and it was just a matter of time until I put them into a chocolate treat.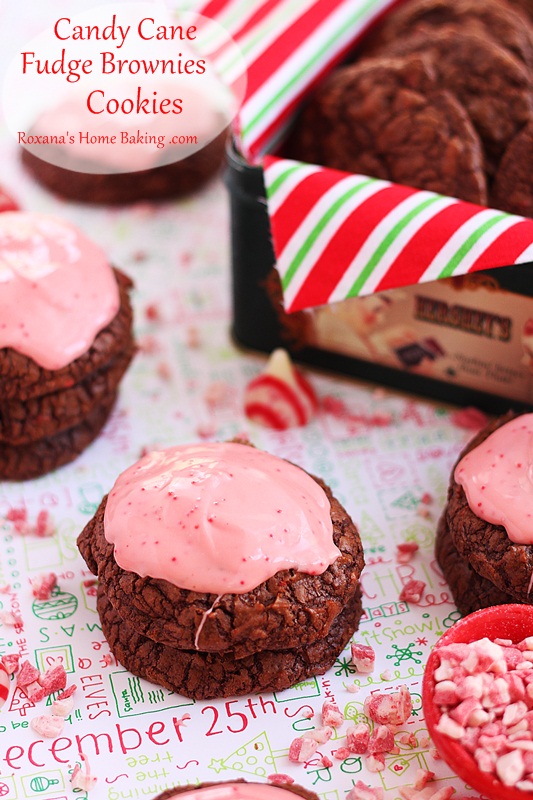 As it turned out, these pretty baking bites made their way into some fudge brownie cookies.
But I didn't stop there, after they all cooled I melted some Hershey's candy cane kisses and frosted them. Now we're talking Christmas cookies!
I know it's the sharing season, but let me tell you, you'll have to twist my arm before I give some away, that's how good these cookies are. They are soft and fudgy, with light crispy edges and the peppermint bites slightly soften while baking.
[mpprecipe-recipe:387]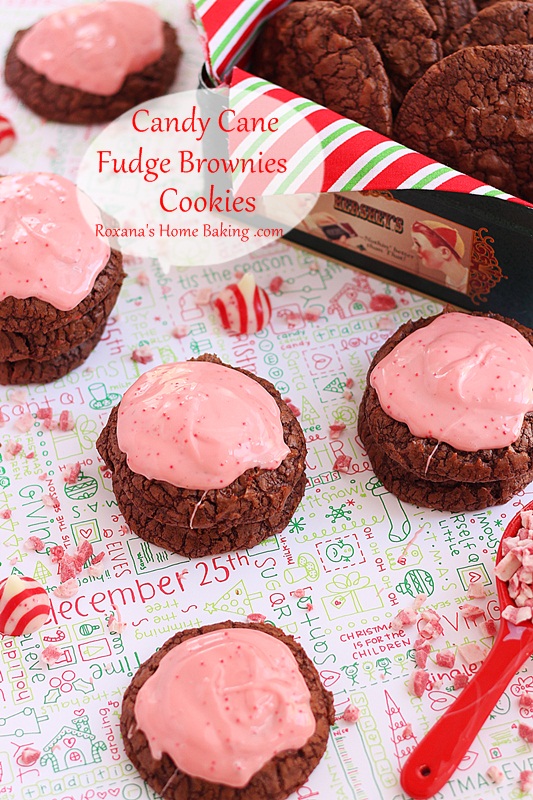 Check out the other Christmas treats my blogging friends made as part of the 12 weeks to Christmas treats blog hop, even hosted by Brenda of Menu Planning Magic.

[ts_fab]