Two secret ingredients turn a classic into the best red velvet cookies ever. Forget the red velvet cake box, these cookies are made from scratch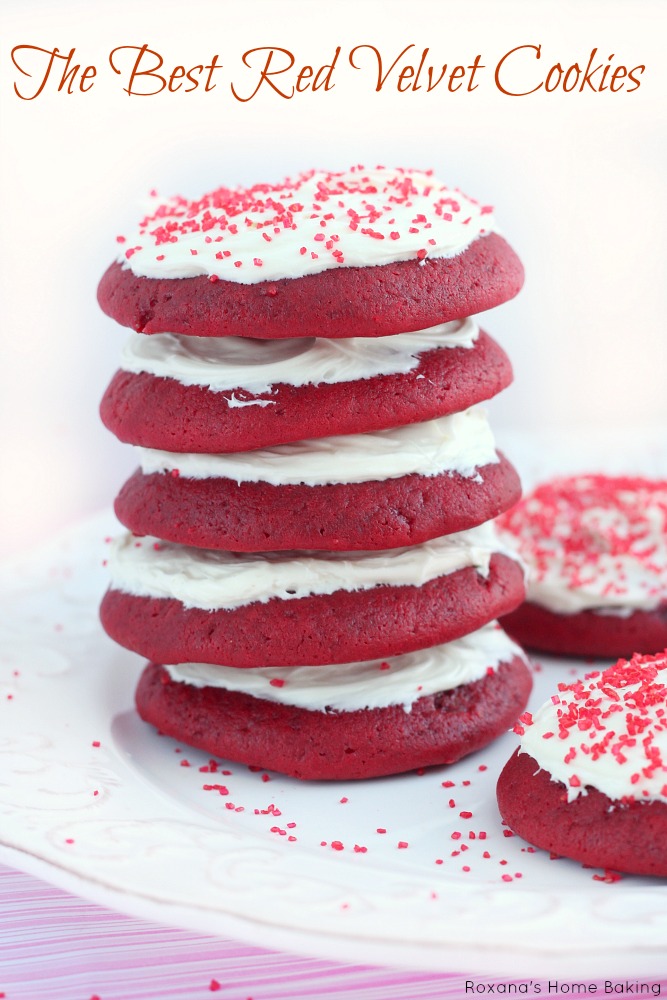 I have a thing or two for red velvet desserts as we get close to Valentine's Day.  I have to admit, for a while I had mixed feelings about this southern classic dessert, but after my mother in law retired and moved thousands of miles away in a southern state we started having red velvet cake more often. The fact that my niece's favorite dessert is red velvet cake might have helped too. So, bite after bite I grew to love it.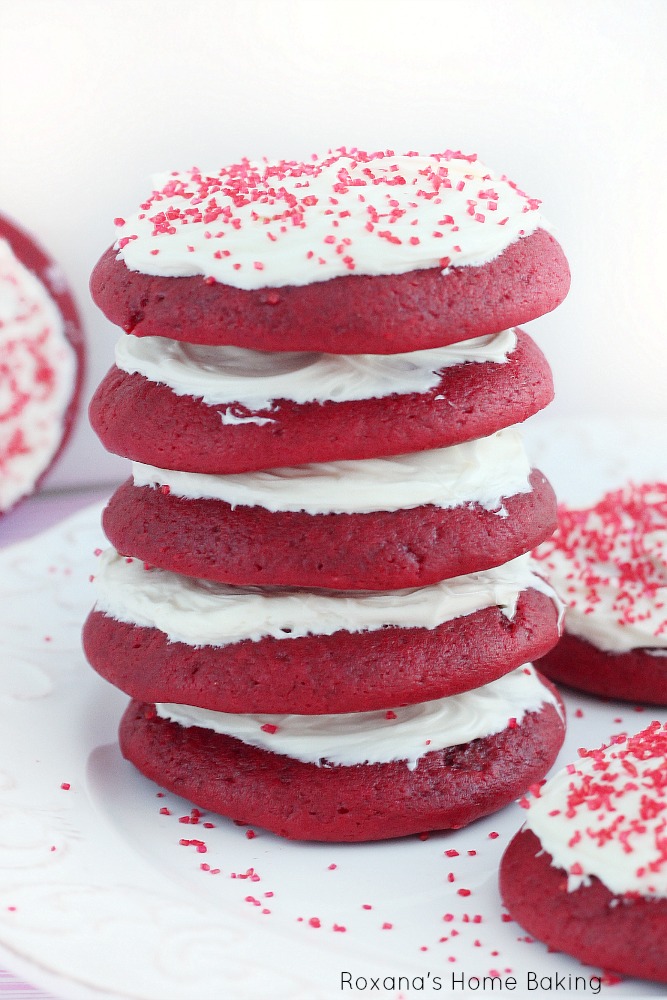 These cookies, oh these red velvet cookies, they make my heart skip a beat. They are CHOCOLATE-Y! (forgive the caps)
I've been working on this recipe for a while. In fact I wanted to share it before Christmas, but it wasn't just how I wanted it. Rich, moist and super irresistible.
Most of the recipes I've found for red velvet cake used just a touch of cocoa powder, but they weren't chocolate-y enough for me. Mine still have a little bit of cocoa, but in the same time a secret ingredient is added to make these red velvet cookies a chocolate-lover dream come true.
My other secret ingredient replaces the buttermilk. Since I almost never have buttermilk on hand, I had to save the day. Can you guess what I used instead?
Well, if you don't want to play the guessing game, just follow me on Imperial Sugar website where I'm staring the recipe for the best red velvet cookies ever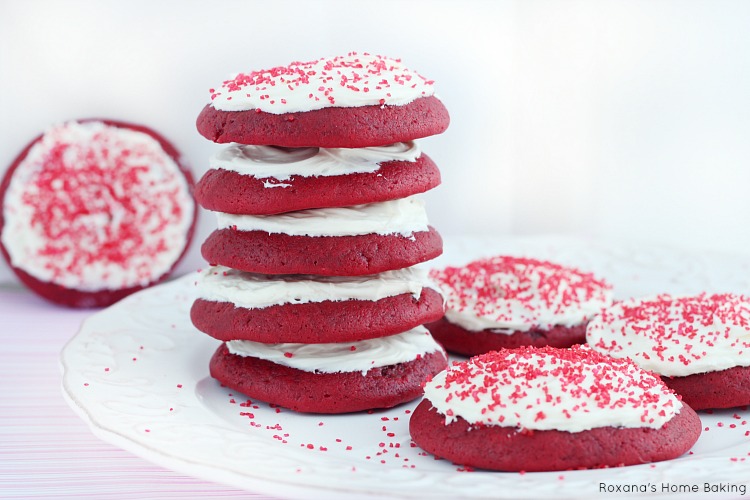 Happy baking,
Roxana