With a oozing chocolate and caramel surprise inside, this sticky monkey bread is made completely from scratch. You'll never go back to using canned dough after trying this recipe.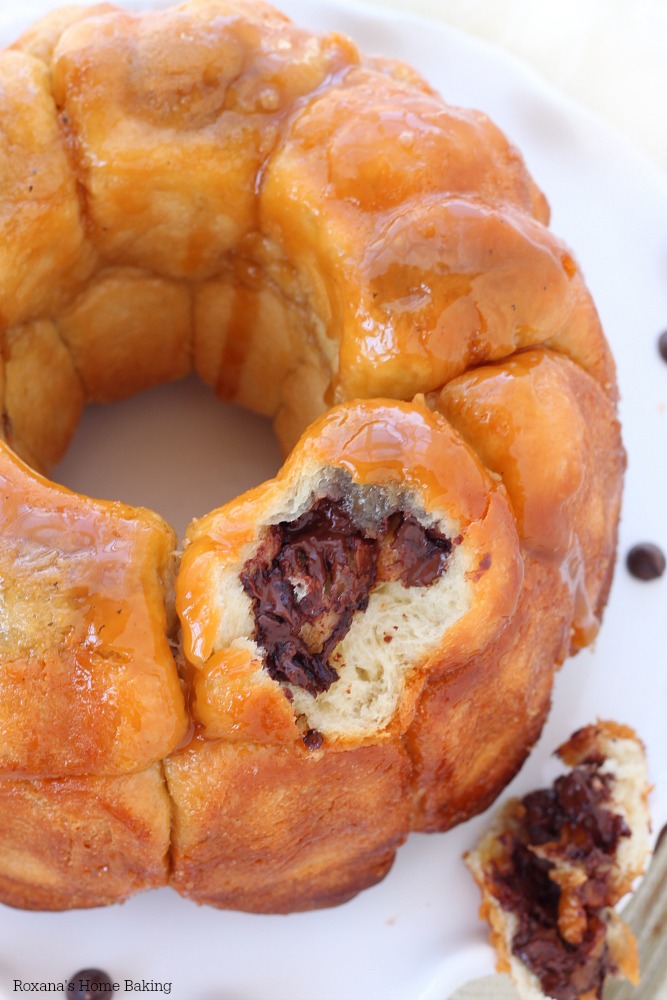 There's something irresistible about a ooye gooey treat. No matter how hard I try to resist it, my will power is non-existent. Add to that some melted chocolate and you have me on my knees. Like I'm under a spell or something.
I've been postponing making monkey bread for ages since I knew I would go crazy over it. What's not to love about sweet buttery dough, baked in a pool of sugar and melted butter? Add to that a fistful of chocolate chips and caramel bits. There are no words to describe how heavenly good this sticky monkey bread is.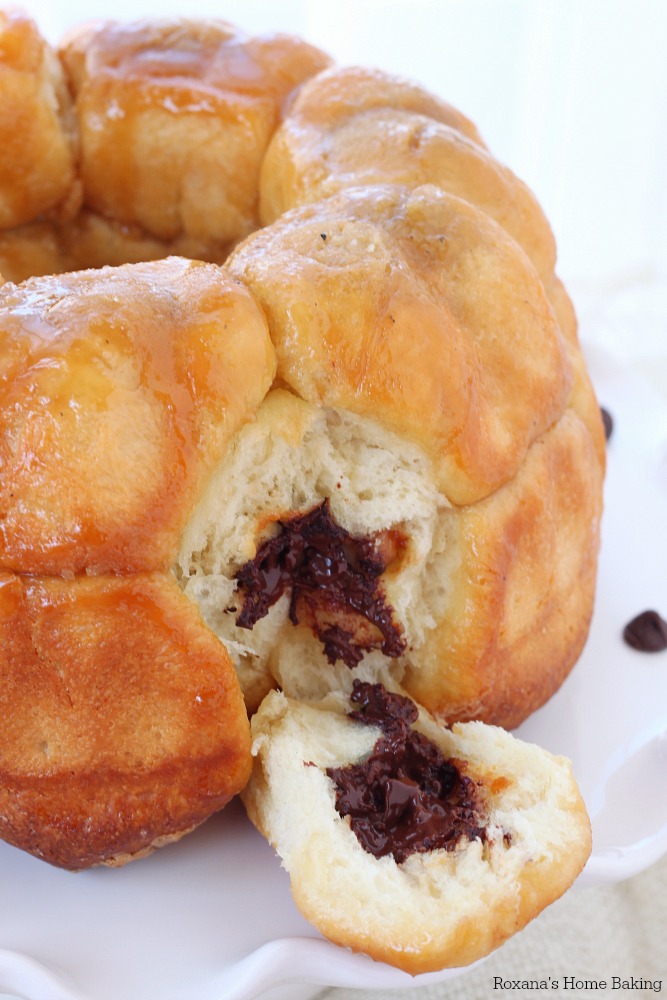 Of course, making a monkey bread takes a little time, but don't let that discourage you. It's so much easier than you ever thought. Canned dough, forget about it. There's no going back after trying this recipe.
To get the recipe, follow me on Imperial Sugar website
Happy baking,
Roxana