Make-ahead cheesy casserole, this caramelized onion and asparagus strata is a crowd pleaser. It takes very little time to put together and you most likely have all the ingredients on hand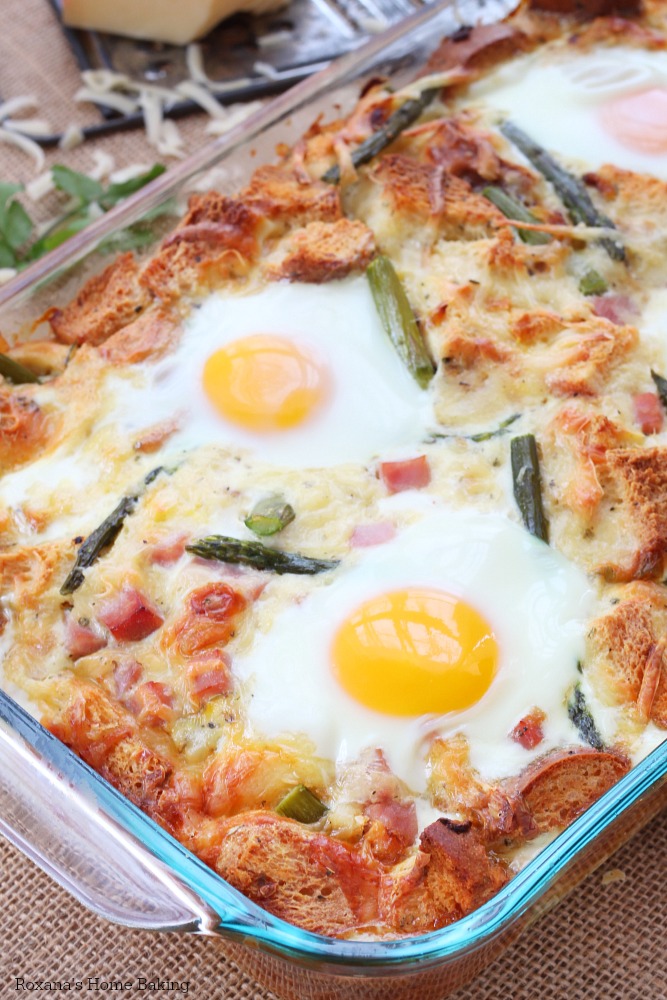 Finally the spring has arrived! Although we still get some rain showers, I'm so happy to see flowers blooming in my front yard! I'm also happy the local farmers market is opened. You know what that means, right? Locally grown fresh vegetables and fruit.
Now of course, you can get almost all kinds of vegetables and fruit year round, either grown in California, or imported from South America but I love eating most of them when there are in season. Green peas and asparagus just taste better in spring, don't you think?
Of course, while trying to get ready for the farmer's makers, making breakfast is the last thing on my mind. Or, better said, was the last thing on my mind. With this easy onion and asparagus strata breakfast is back on the menu!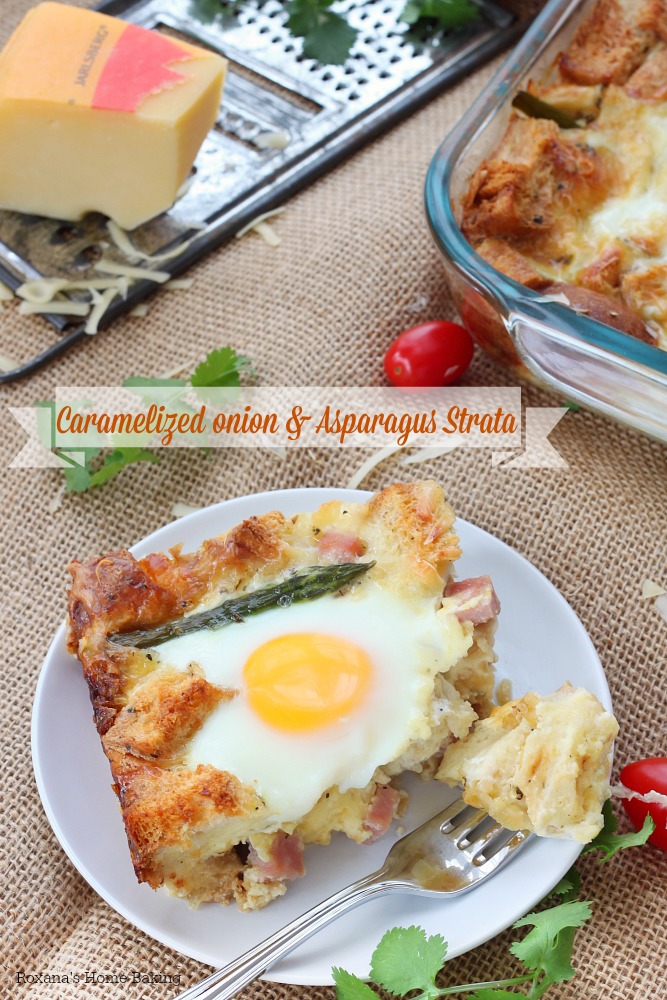 Strata is an egg, cheese and bread based casserole. And just like other casseroles, you can add lots of fixings to it. Today's strata is made using caramelized onions, fresh asparagus and ham.
Although it requires a little bit of chopping, dicing and stirring, you can make everything the night before.
Start by caramelizing the onions in just a little bit of butter or olive oil. I love the sweetness it bring to this strata. While the onions are cooking, blanch the asparagus. Just like other bring green veggies, you have to keep a close eye on the asparagus. It's a very thing line between blanched asparagus and over-cooked asparagus.
The bread is later cubed, the cheese is grated and the eggs and whisked with the heavy cream, half and half or milk.
You can make this strata for Easter brunch also, or since it need cooked ham, make it the day after with any leftover ham from the Easter dinner.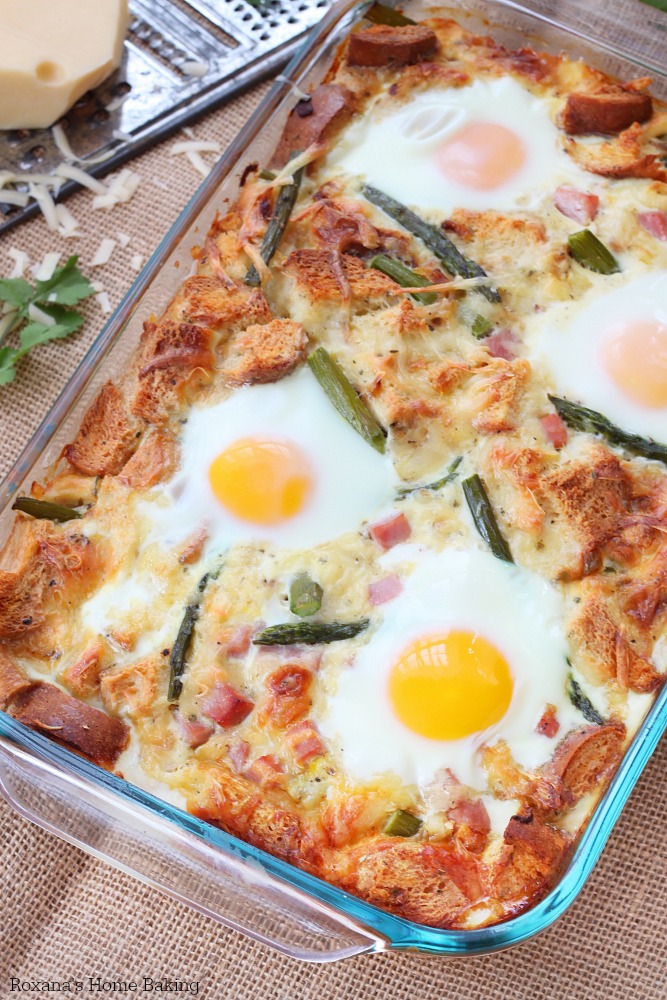 Now, the runny eggs on top are optional. It gives the strata a fancy look and leave others wondering how you did it. It's very easy, actually. Once the strata is almost cooked, make few little holes with the back of a spoon on top of the casserole and break the eggs. Pop the dish back into the oven until the eggs are runny, medium or well done, depending on how you like them.
Optional, chop some chives over the casserole for a pop of green color just before serving.
The instructions are a little lengthy so read them carefully, but don't worry. It's really easy to make this caramelized onion and asparagus strata.

[mpprecipe-recipe:529]
Happy baking,
Roxana