Soft gingerbread cookies with a touch of molasses and the wonderful flavors of ground ginger and cloves covered in a brown sugar molasses icing and gingerbread men sprinkles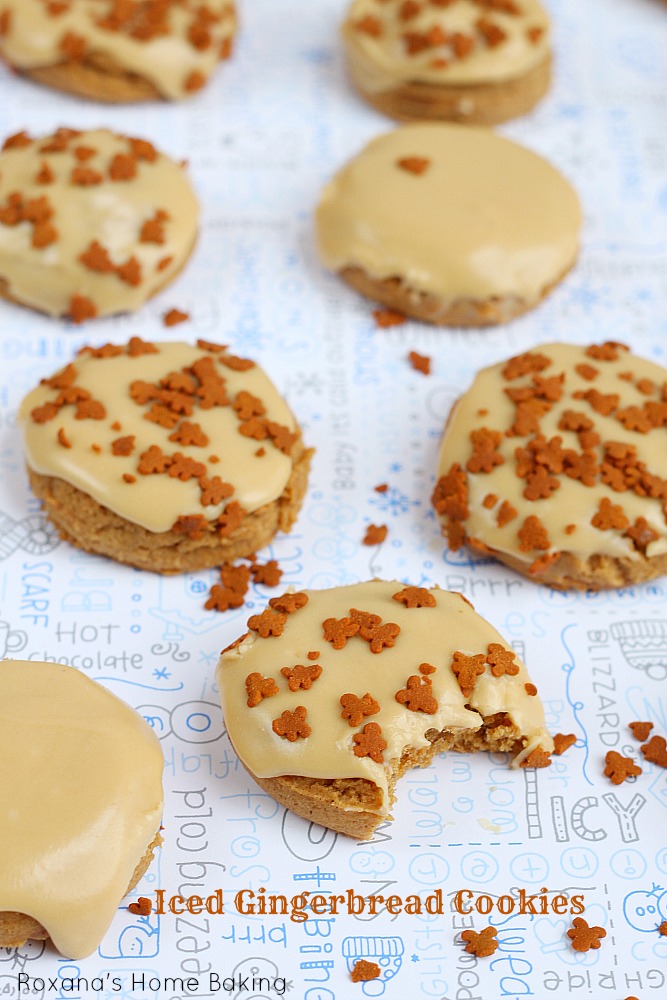 Christmas is fast approaching and with it more and more cookies are being baked. I mentioned yesterday I love giving away cookies and other sweet treats to friends and family and the holiday season is the most wonderful excuse to do so.
I've made chocolate cookies (more chocolate cookies recipes to come), soft and chewy gingerbread cookies, simple gingerbread cookies, sugar cookies and 100 other cookies recipes.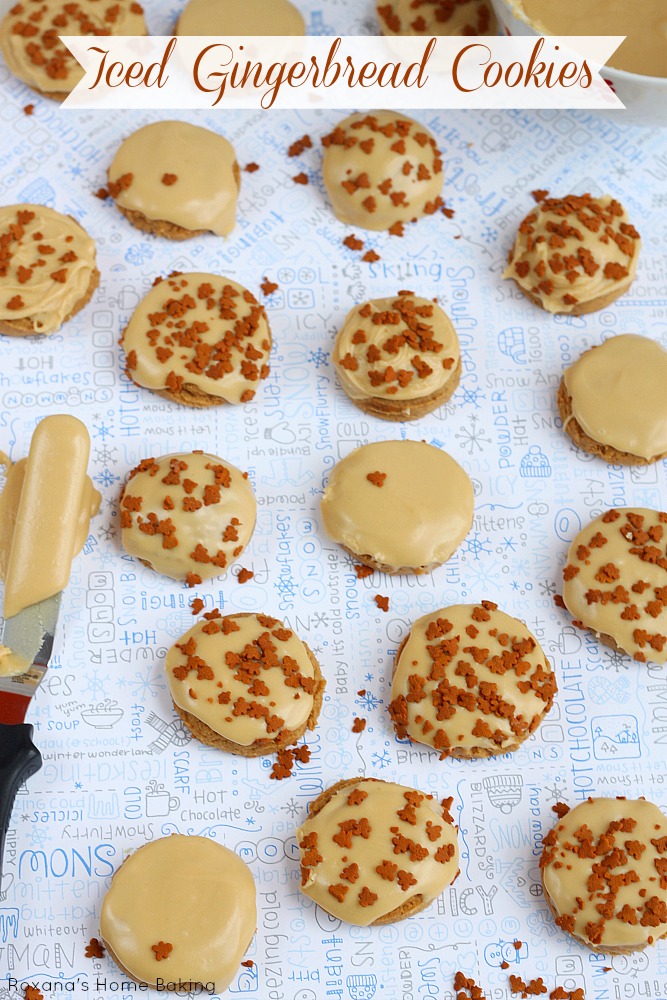 These gingerbread cookies I've made a couple of days ago. It was an overcast day and I knew if I shoot my photos they won't turn out well. I left them in my office and went on with my day. Was surprised to find them the next day still soft, like the moment I pull them out of the oven, but more flavorful. Letting the cookies rest overnight gave the flavors plenty of time to develop.
I love the combination of the soft hint of brown sugar, the rich flavor and taste of the molasses and just a pinch to the tongue from the ground ginger and cloves.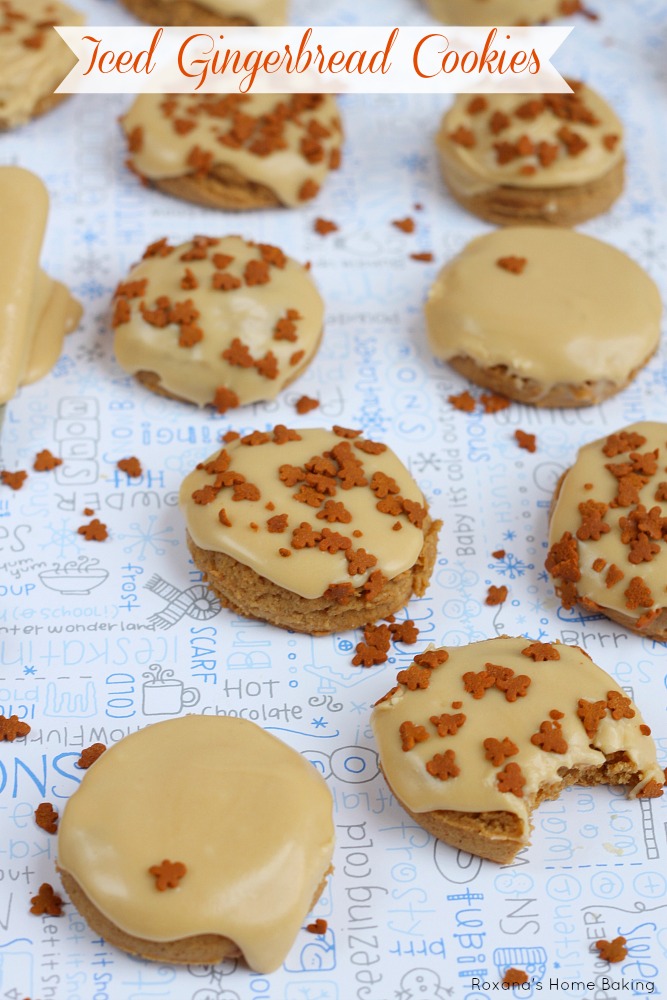 [mpprecipe-recipe:327]
I also have another surprise for you. With a handful of wonderful blogging friends we're giving away a $500 gift card!!! Yes, $500 (five hundred dollars)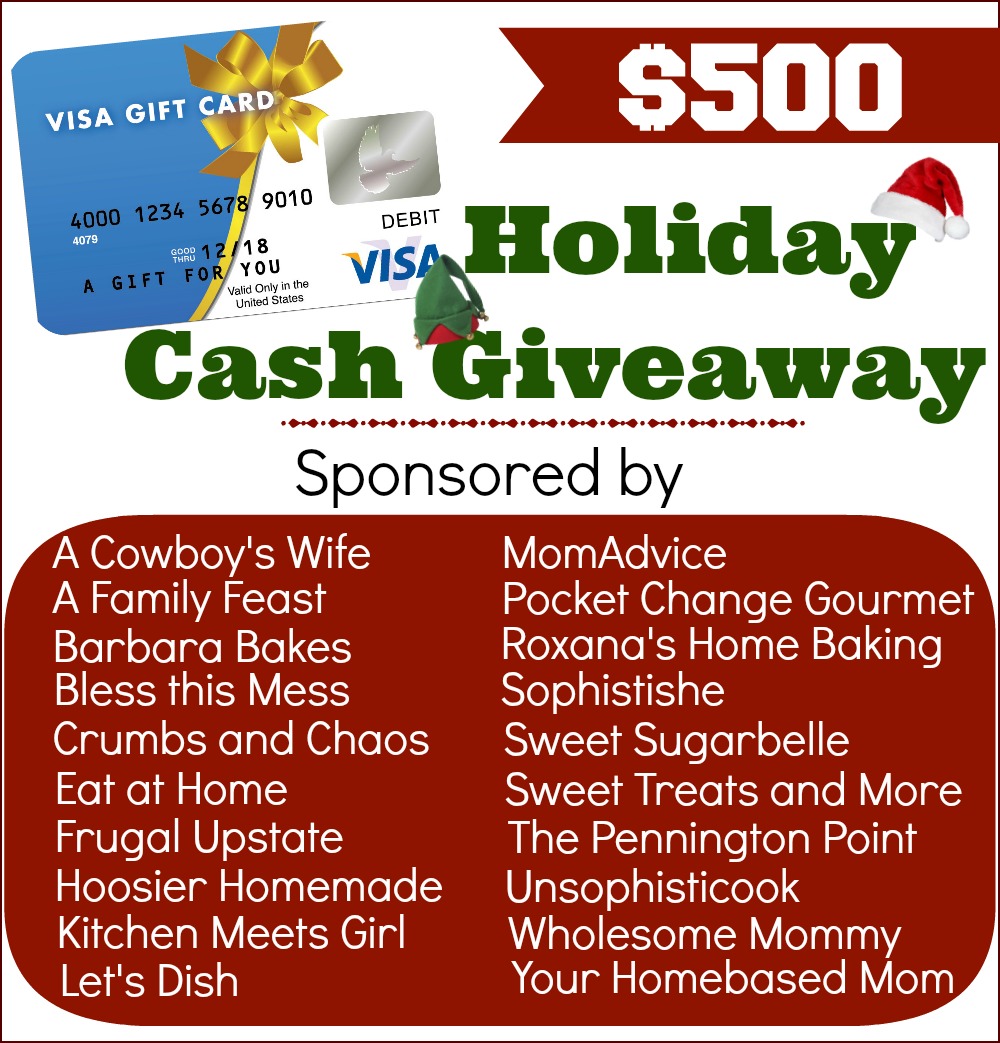 A Cowboy's Wife  |  A Family Feast    |  Barbara Bakes   |   Bless This Mess  |  Crumbs and Chaos  |  Eat at Home Cooks  |  Frugal Upstate  |  Hoosier Homemade  |  Let's Dish  |  Kitchen Meets Girl   |   Mom Advice   |   Pocket Change Gourmet   |   Roxana's Home Baking   |   Sophistishe   |   Sweet Sugarbelle   |   Sweet Treats and More   |   The Pennington Point   |   Unsophisticook    |   Wholesome Mommy   |  Your Homebased Mom
To enter the giveaway please use the widget below
Best of luck,
Roxana