If you're like me and love ginger cookies but don't want to ruin your teeth while eating gingersnaps, then these gingerbread cookies are for you. Soft and chewy ginger spiced cookies with a subtle molasses flavor packed with gingerbread flavored M&M's – perfect for the holiday cookie tray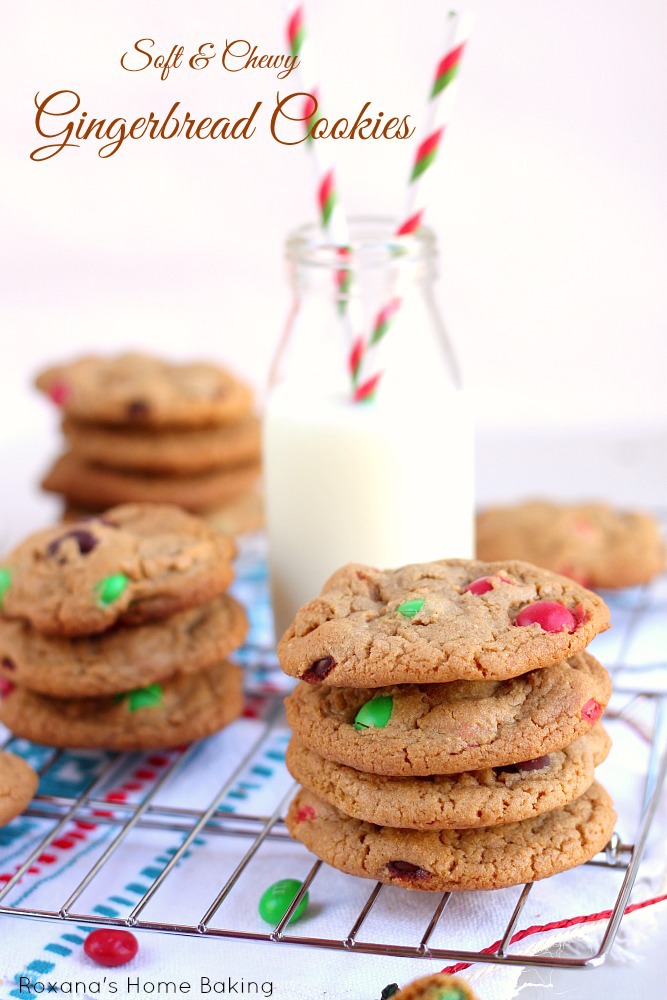 Cookie season as I call it, or holiday season, is a baker's best friend. I love making treats for friends and family and the cookie season gives me an excuse to bake even more. None of my friends will turn down a pretty box filled with home-baked cookies. I've already stocked up on pretty boxes, treat bags and cookie tins. All that's left and turn the oven on and bake more cookies. 
You may have probably noticed I baked a lot of cookies lately. Now you know why. And I won't stop soon. There are so many cookie recipes I want to make this season.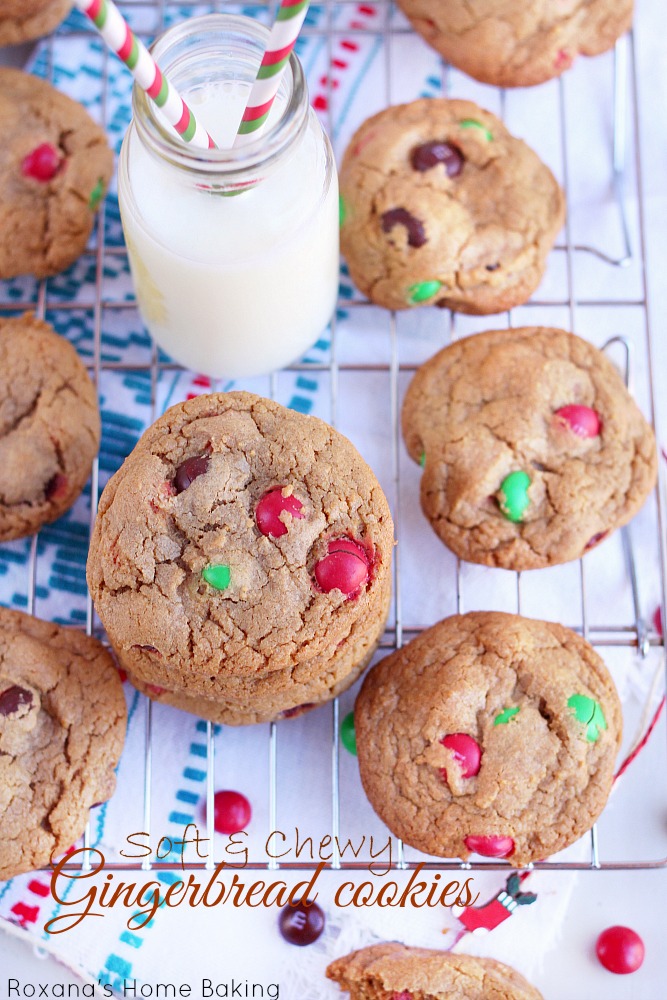 One of my favorite holiday spices is ground ginger and always try to add a pinch here and there in some recipes, but I do not cake much for gingersnaps. I would if I didn't care much for my teeth. I'm always fearful I end up at the ER with a broken tooth. The only use for gingersnaps in my house if ground in a cheesecake crust.
These gingerbread cookies, on the other side, are soft and chewy. They remind me of the classic chocolate chip cookies with crisp edges and the inside chewy and soft. The gingerbread flavored M&M's give these cookies are chocolate crunchy texture. If you do not find the seasonal M&M's, you can use chocolate chips and add a pinch more of the spices.
Speaking of spices, these cookies not only use ground ginger, but also ground cinnamon, ground allspice and ground cloves. Just like a true gingerbread cookie. A touch of dark molasses gives these gingerbread cookies lots of flavor.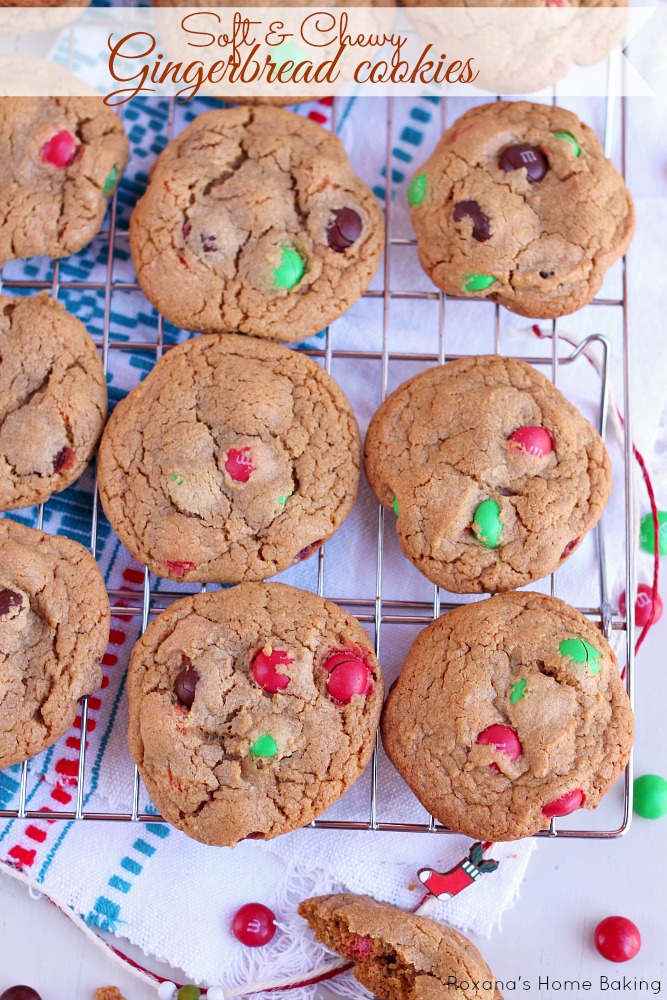 Want more Christmas treats? Check out these irresistible sweets my friends baked for you today
[mpprecipe-recipe:490]
If you enjoyed these gingerbread cookies, you may also like
Love,
Roxana