We've been on the road for 4 weeks now.
Time sure flew by. We had tons of fun enjoying our well-deserved family vacation.
Soon it will come to an end and we'll be looking forward to next year road trip, mapping out new places we have our heart set on.
Being away from home from so long has its downs too.
It's been more than 1 month since I last baked something, and I miss it like crazy.
Also you have to have some pre-packed snacks. Sure it won't cover the whole trip, but the first few days up to a week.
If you have an RV, i'm green with envy.
Usually, before we leave the house for such a long time, I have to make sure we have plenty of snack bars.
Since we don't have an RV, I pack the bars individually in plastic foil and place all of them in an air-tight container which we keep in the cooler. The bars last up to 10 days, or even longer, our never did.
Today I'll share with you some of our snack bars on the go. They can very well be snack bars for your kid lunch box, or even for yours. Or your afternoon pick-me up treat.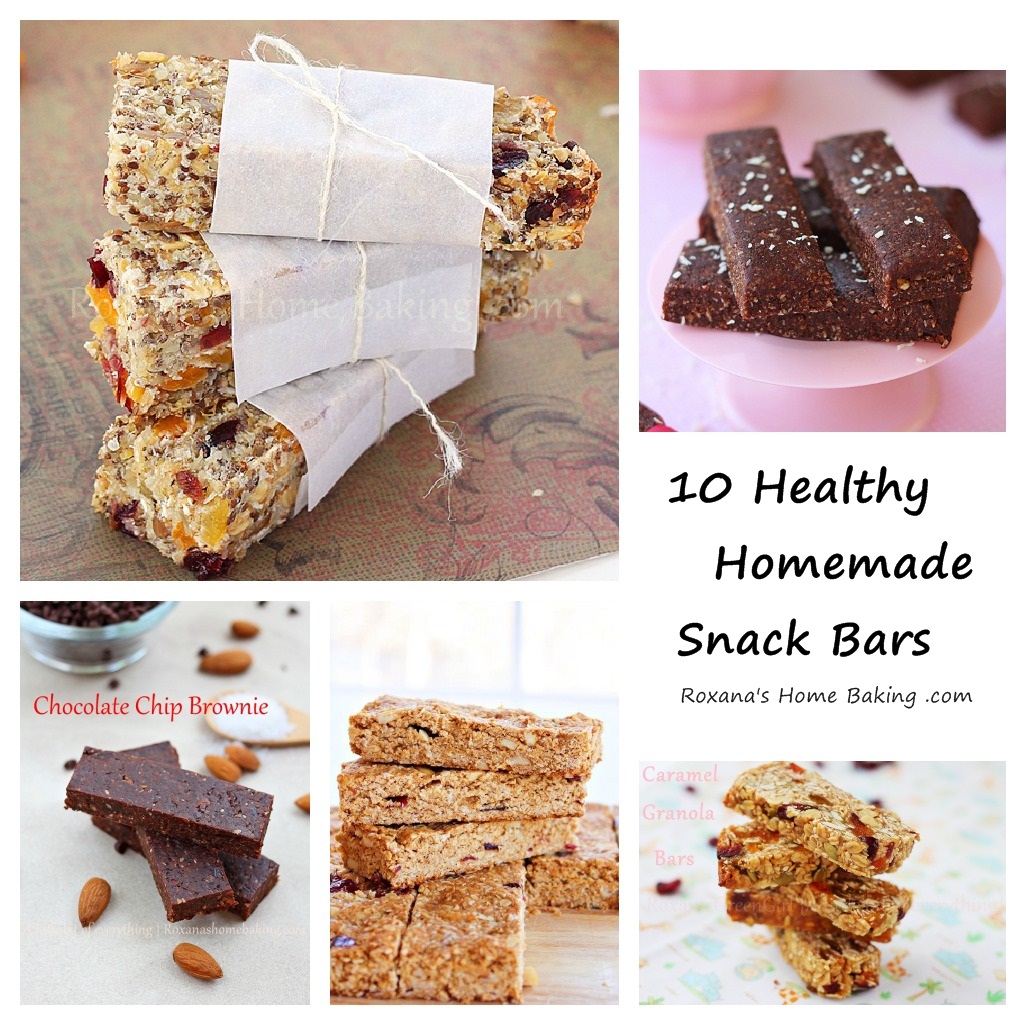 Healthy Snack Bars (dairy free, egg free, gluten free)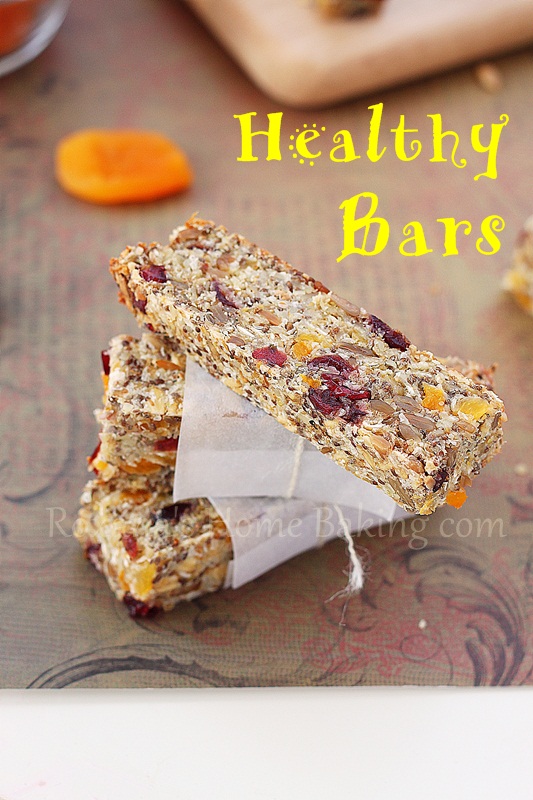 Chocolate Chip Brownie Bars (dairy free, egg free, gluten free, no bake)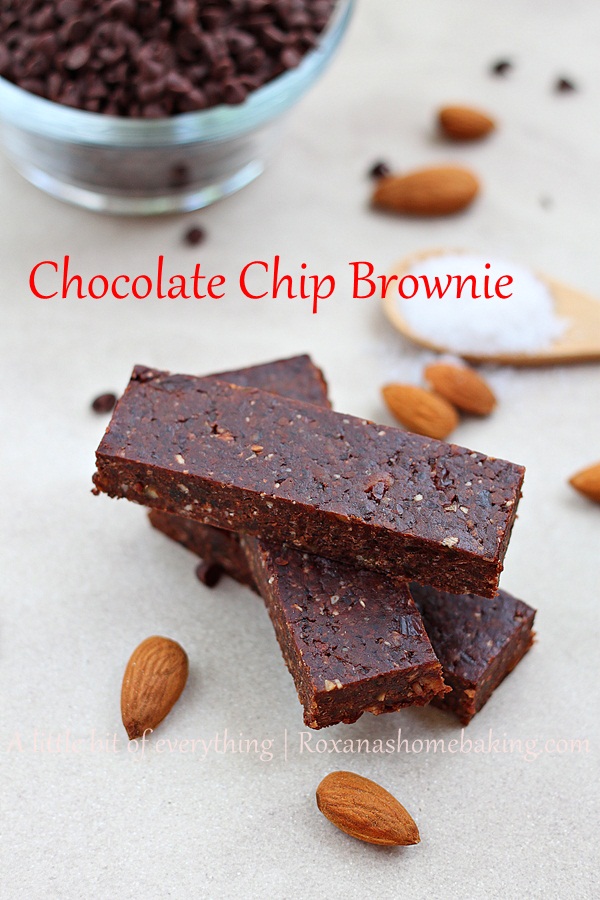 Caramel Granola Bars (egg free, gluten free)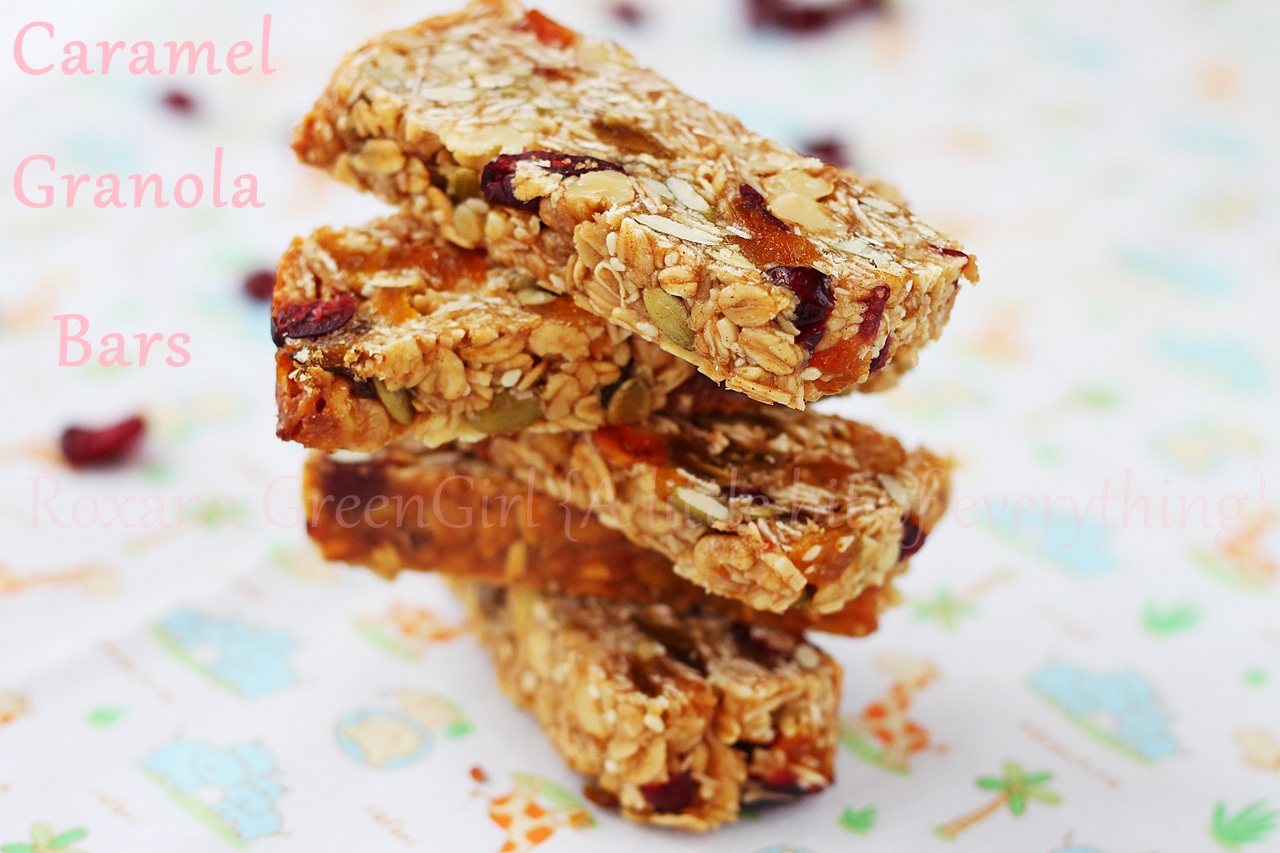 Pumpkin Granola Bars (dairy free, egg free, gluten free)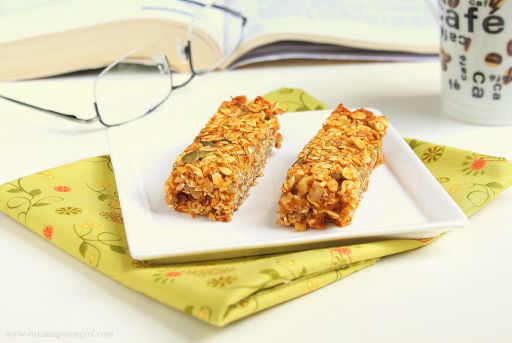 Ginger Granola Bars (egg free, gluten free)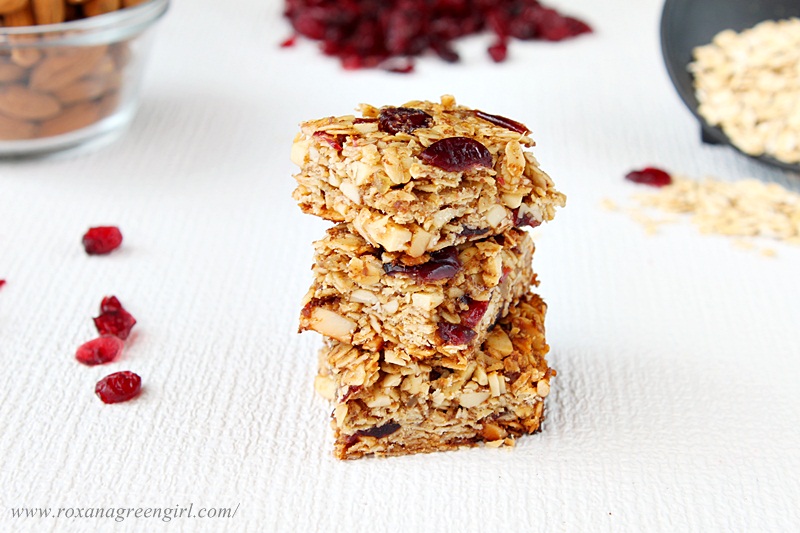 Banana Oat Bars (dairy free, egg free, gluten free)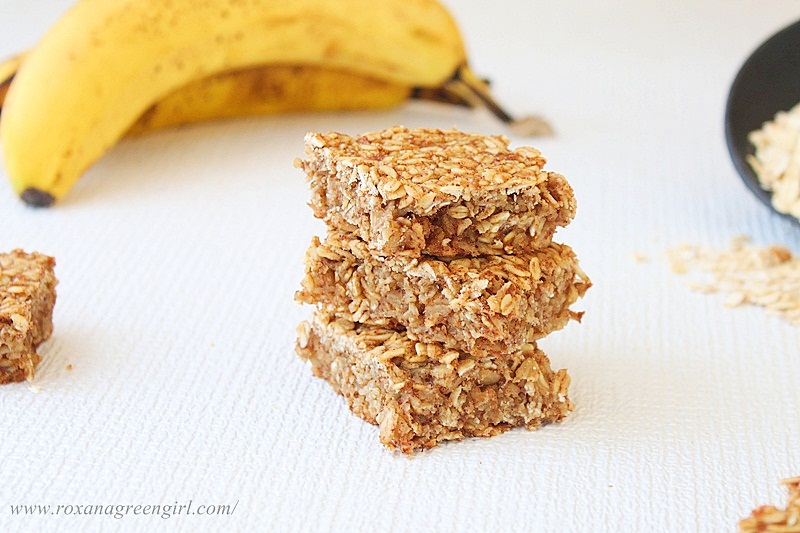 Dried Fruit and Seeds Bars (dairy free)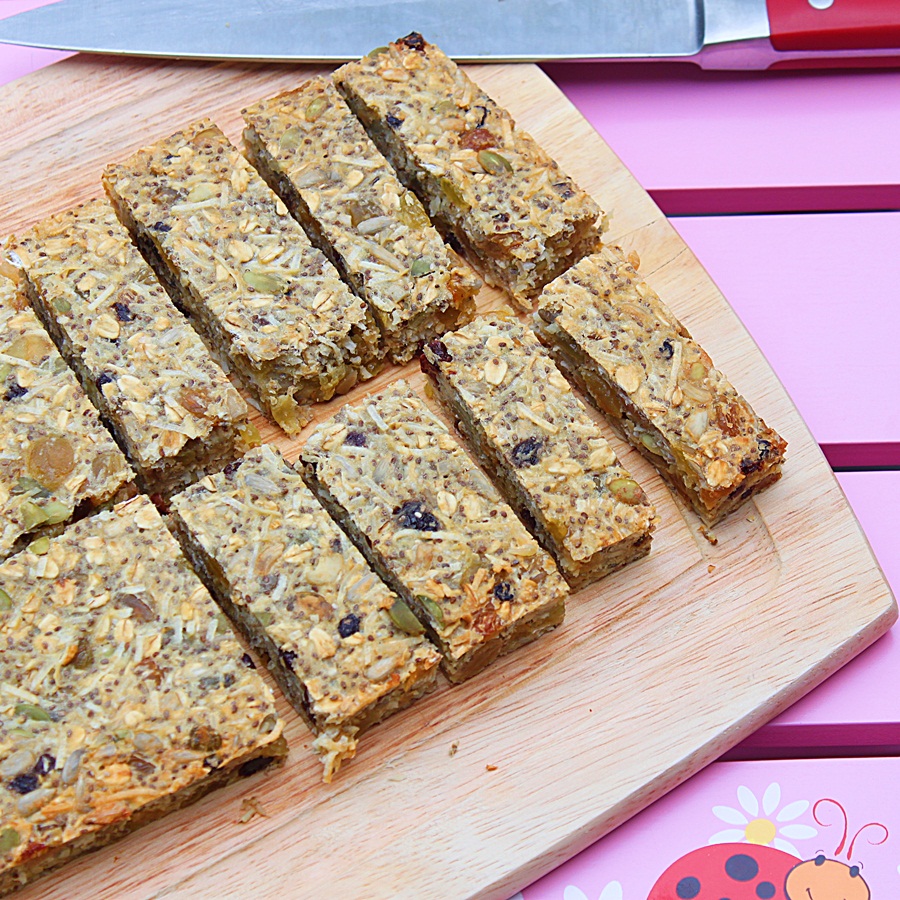 Homemade Granola Bars (dairy free, egg free, gluten free)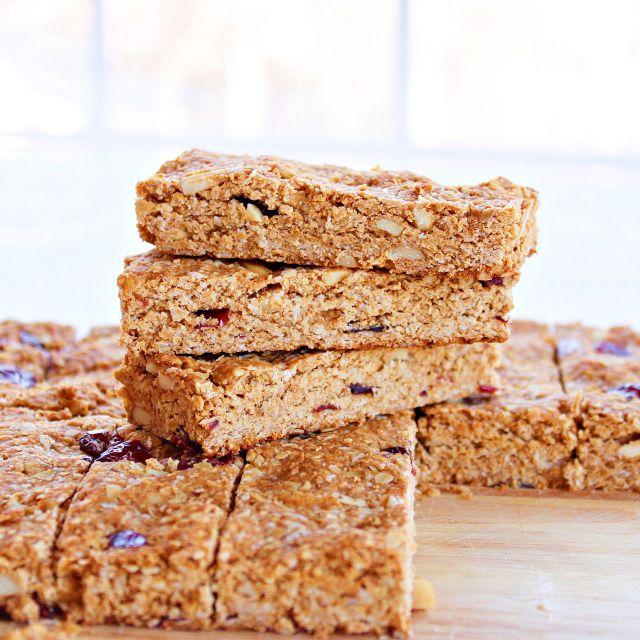 Homemade Chocolate Coconut Chew Bars  (dairy free, egg free, gluten free)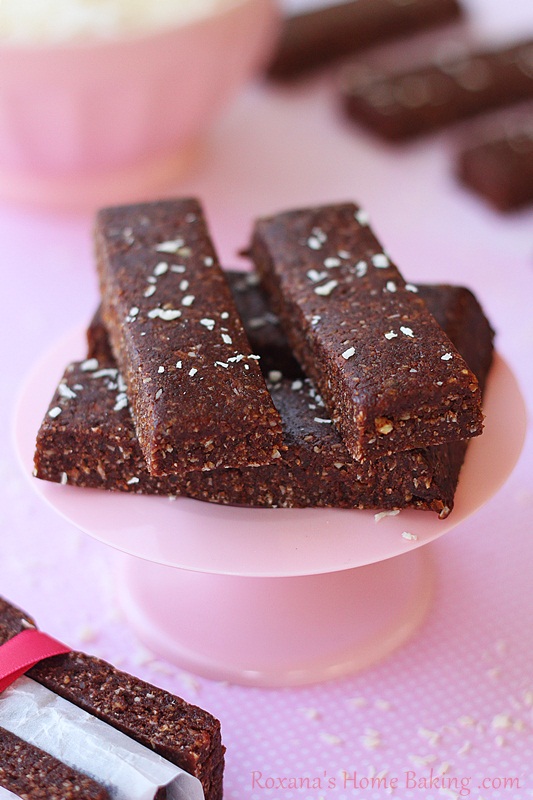 Homemade Peanut Butter Chocolate Bars (dairy free, egg free, gluten free)