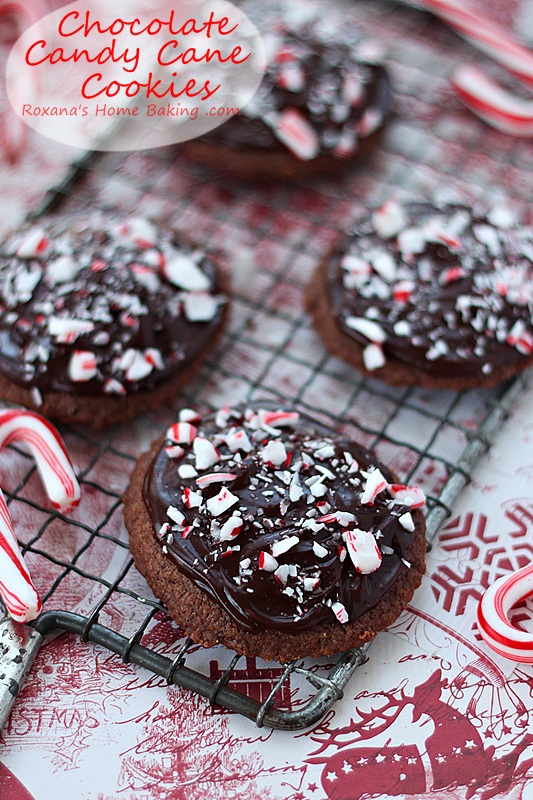 I'm often asked how all of my baked goodies turn so pretty and delicious and I don't know what to answer. Truth be told, it doesn't always happen.
There are lots of recipes I had to taste-test multiple times, some didn't even make their appearance on the blog because I wasn't satisfied with the result. Some notes are still kept and maybe in the future I'll see that recipe from another angle and get it right. Some, of course, if I'm lucky turn out perfect from the first time.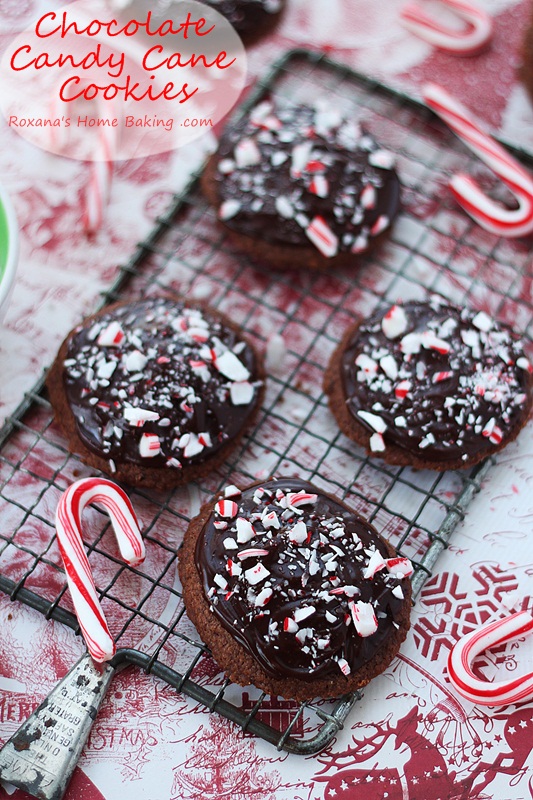 Let's talk a little about these cookies.
They are pretty, they have two of my favorite flavors chocolate and peppermint and they melt in your mouth when you take a bite. Now, you might ask, what's wrong with them then?
Let me go back in time a little few minutes before our weekly play-date at my house. It was a last-minute decision to make cookies, although I already had some of these chocolate crinkle cookies and hot chocolate cookies arranged on a plate, but when inspiration strikes you have to follow.
I quickly creamed the butter with the sugar, added the dry ingredients, scooped the cookie dough on baking sheets, chilled for few minutes while the oven heated and waited patiently for the cookies to bake while making small talk with my cool mom friends.
The oven timer went off, I took the cookies out and to my surprise there were nothing how I imagined them to be.
I wanted cookies similar with the chocolate cookies I made last year but with a new twist. And there they were my flat cookies, so soft and crumbly I couldn't pick one from the baking sheet.
I tried to pretend like nothing happened, asked the other moms if they want more tea or coffee and tempted them with the already arranged cookie platter and went on with the playdate. I was already doing Math in my mind. Where did I go wrong? How can I make these cookie the way I want them? Too much better? Too little flour? Shall I add an egg yolk next time?
Time flew by, the playdate was over and there I was, facing the cookies.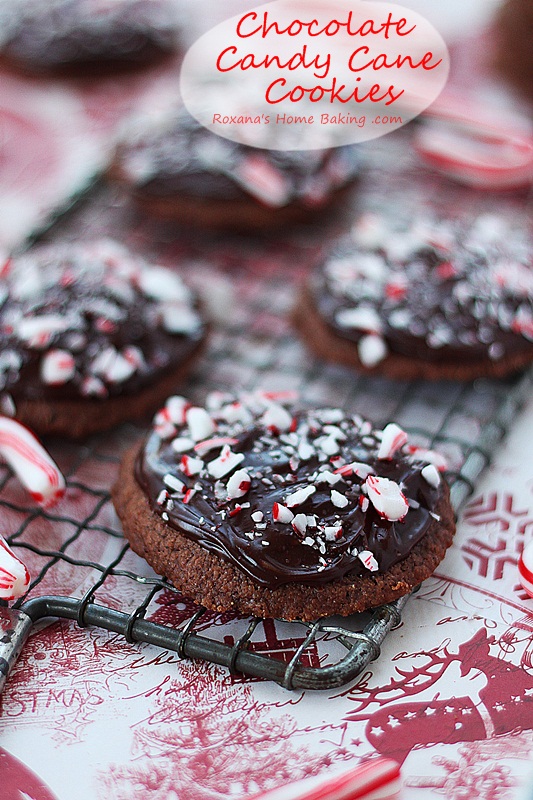 I tried to pick another one to taste it to try to figure out what it needed and I was surprised to see they were holding their shape. Once cooled they were not crumbly anymore. I could easily move them and they were delicious! Just how I imagined them to be : buttery, chocolate-y and slightly sweet. The only thing was they were not looking like truffles but like a regular cookie.
My mind start thinking again, but in another direction. How to make these cookies Christmas-y.
I took some of the Green and Black's mint chocolate, chopped it finely, poured some hot heavy cream on top of it, stir to make a ganache, spread on top of each cookie and sprinkled some crushed candy cane on top. Oh yes! Now we're talking Christmas cookies!
Chocolate candy cane cookies
---
Yields 20 cookies
Chocolate candy cane cookies - buttery melt-in-your-mouth chocolate cookies topped with mint chocolate ganache and crushed candy cane.
20 minPrep Time
20 minCook Time
2 hrTotal Time
Ingredients
Instructions
In a mixing bowl cream the butter and the sugar. Add the flour, cornstarch, cocoa and hot chocolate powder and mix until combined.
With a scoop, place spoonfuls of cookie dough on two baking sheets and place them in the refrigerator for 15 minutes.
Meanwhile heat the oven to 300F.
Bake the cookies for 20 minutes. Remove from the oven and cool completely.
When the cookies are cooled heat the heavy cream and pour it over the chopped chocolate and stir until all the chocolate is melted and the ganache is creamy and shiny. Depending on the fat content in your heavy cream you may need to add few more drops. (do not add cold cream to the ganache!)
With a teaspoon spread the ganache on top of each cookie and sprinkle some crushed candy cane on top of them.
Keep the cookies in an airtight container.
7.6.8
379
http://atreatsaffair.com/chocolate-candy-cane-cookies-recipe/
Roxana Yawgel http://atreatsaffair.com/ All images and content are copyright protected. Please do not use my images without prior permission. If you want to republish this recipe, please re-write the recipe in your own words, or simply link back to this post for the recipe. Thank you.
For other Christmas treats check out #25recipestoXmas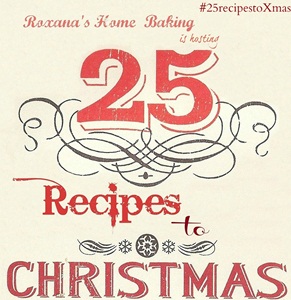 Sending love your way,
Roxana
[ts_fab]