Nougat, peanuts and caramel sandwiched between two chocolate layers, these homemade snickers bars come together in 30 minutes tops! Faster than going to the store to buy some!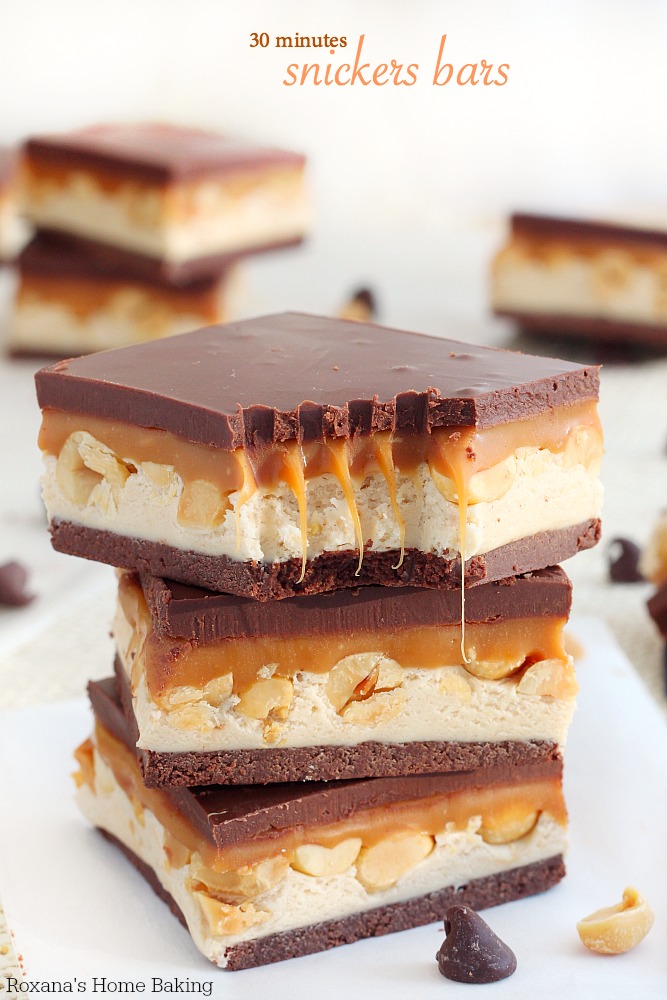 Yes, I did it! I made my own snickers bars! And you should too! They are just ah-mazing!
I love Snickers bars! We have a history since way back in high school. They were my BFF's during mid-term and final exams. I would keep a few to snack on late at night while studying for the tests.
I loved the combination of nougat, caramel, and peanuts… not to mention the chocolate coat!
I have seen versions of homemade snickers for about a year now, popping up in my Pinterest feed but all of them took a whole day to make.
Make the chocolate layer – chill
Make the nougat – refrigerate for few hours
Pour the caramel layer – refrigerate some more
Another chocolate layer and back in the fridge
I don't know about you, but I do not have that much patience!
I've been brainstorming, trying to figure out where I can cut corners to make my own snickers bars faster without compromising the taste.
And I finally figured it!
Now you can make your own snickers bars in 30 minutes tops!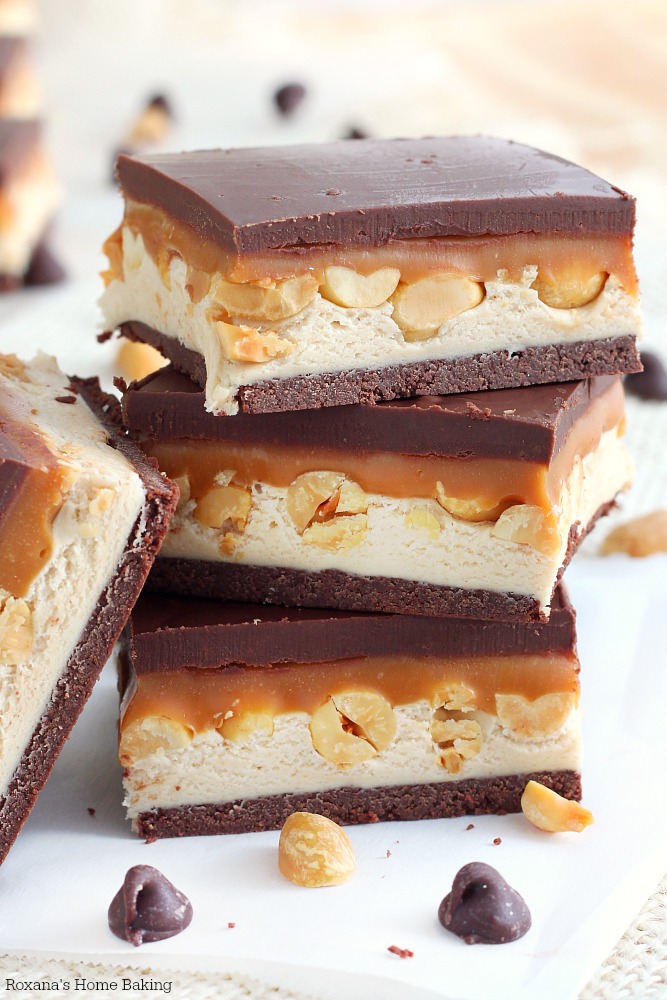 Craving more? Sign up for a trEATs affair email newsletter and get all the recipes sent right to your inbox!
Be sure to follow me on social media, so you never miss an update!
Facebook |  Pinterest   |    Instagram   |     Bloglovin'
If you enjoyed these homemade snickers bars, you'll love my version of Twix Bars
Sending love your way,
Roxana