Speckled with freshly grated carrots, walnuts and raisins, these super moist carrot cake bars are the easier version of the traditional carrot cake.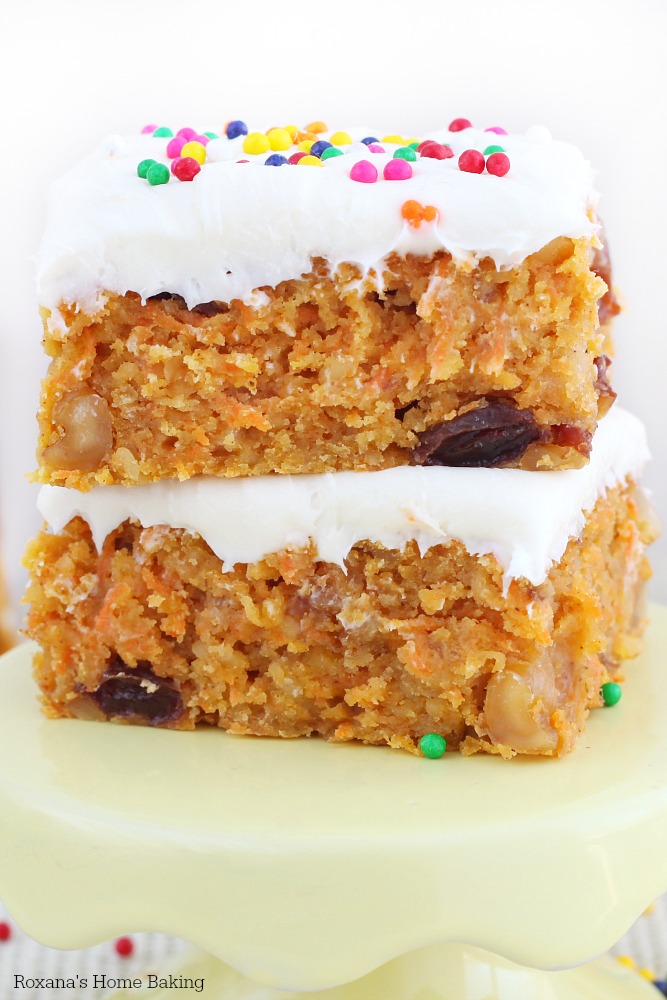 Have you ever notice there are certain desserts that are popular around the same time year after year? Homemade cookies for Christmas, red velvet anything for Valentine's day, carrot cake for Easter. All these recipes can be recreated year round, they don't need any seasonal ingredient, like pumpkin or cranberries at Thanksgiving time. Why only for a couple of weeks a year? Maybe someone will tell me.
But before that, let's nibble on these easy to make carrot cake bars with cream cheese frosting and colorful sprinkles.
These bars are super easy to make and you're not going to believe the ingredient list!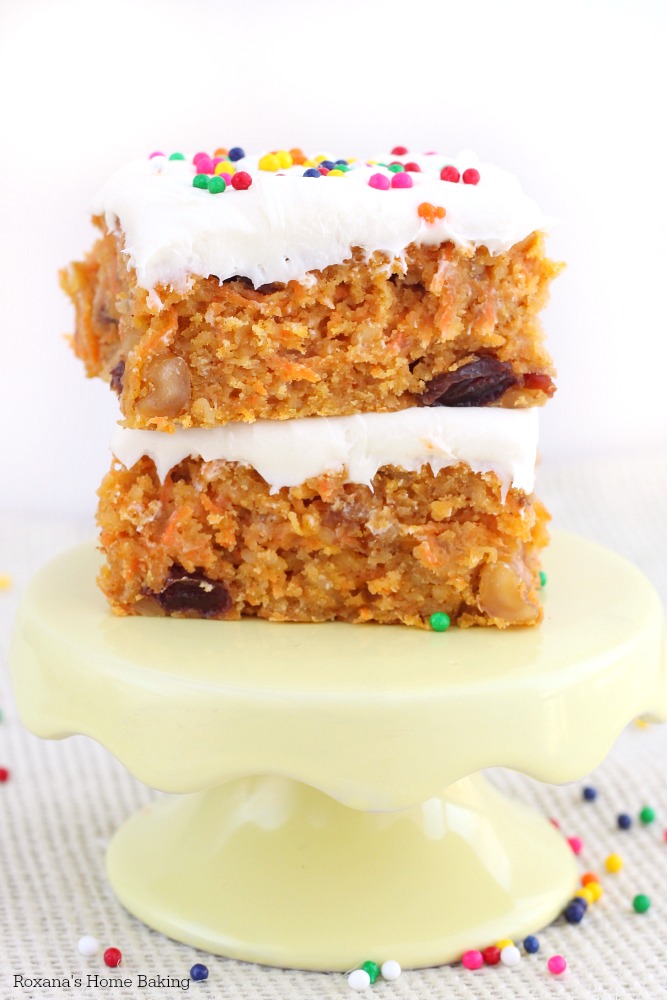 They have 7 ingredients, that if you could the ground cinnamon.
Carrots, walnuts, cream cheese, egg, cinnamon and …. can you guess what are the remaining two ingredients? I'll give you a hint. It's not flour, nor sugar.
You are intrigued now, aren't you?
Hop on to Pillsbury's site to get the full recipe.
Happy Baking,
Roxana