Summer in a bite, these orange dreamsicle pie bars are packed with orange flavor from freshly squeezed orange juice and grated orange rind! Forget the orange flavored jello, these orange dreamsicle pie bars taste so much better!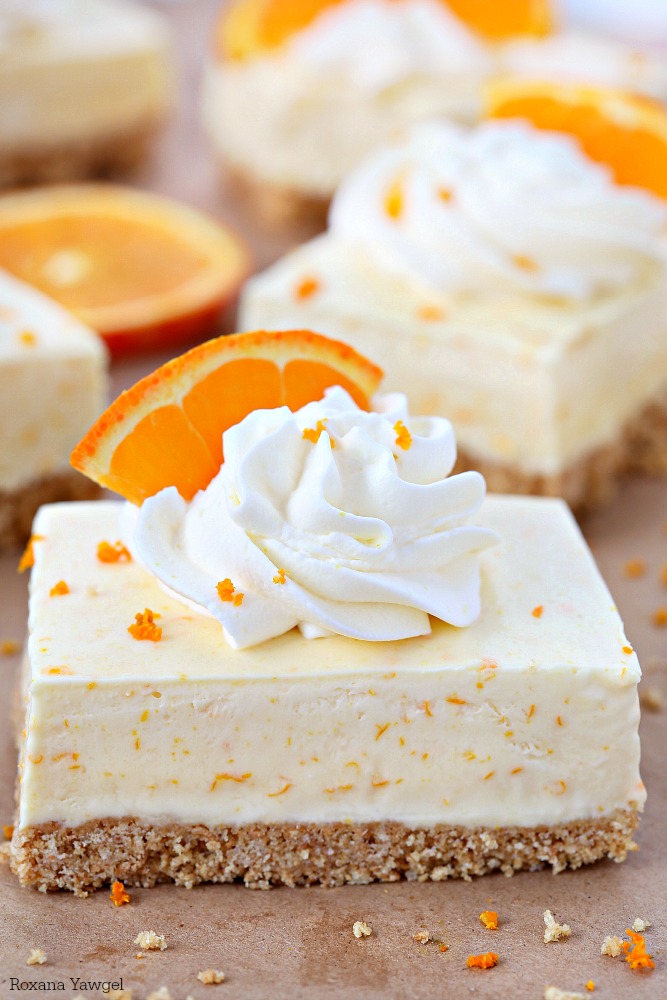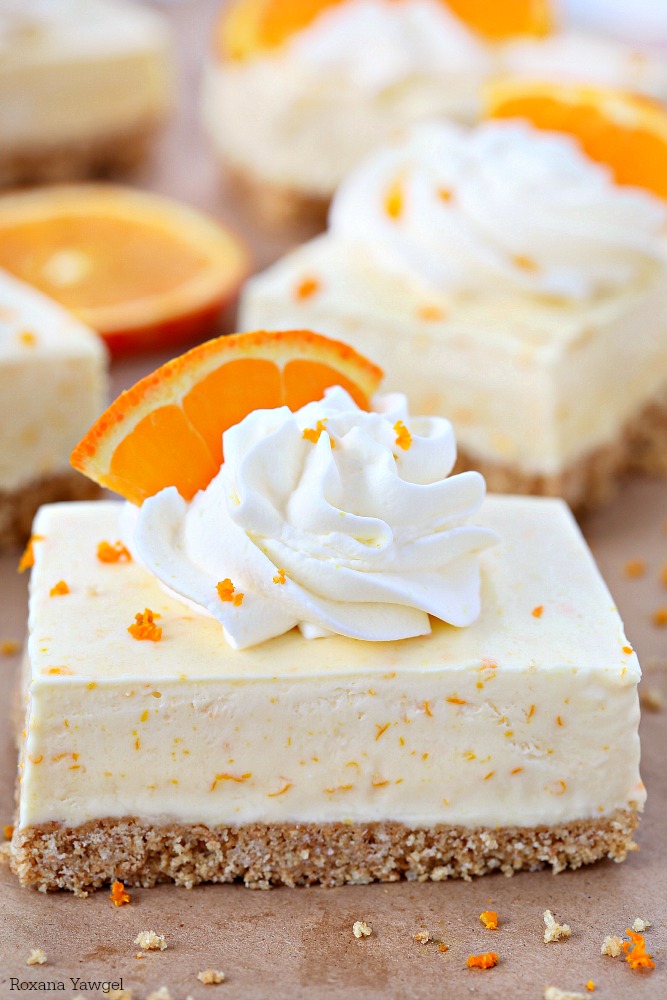 I've been torn between naming these bars orange creamsicle pie bars or orange dreamsicle pie bars. Auto-correct lets me know creamsicle is the correct word, but doesn't it know how dreamy these bars are?
I took the bars to a get together with my mommy friends while we let the kids run around at the playground and we all sat around the picnic table oohing and ahhing, raving about these bars. My friend, who has been on a Paleo diet for months now, gave in a had a full bar! Yeah, they are dreamy!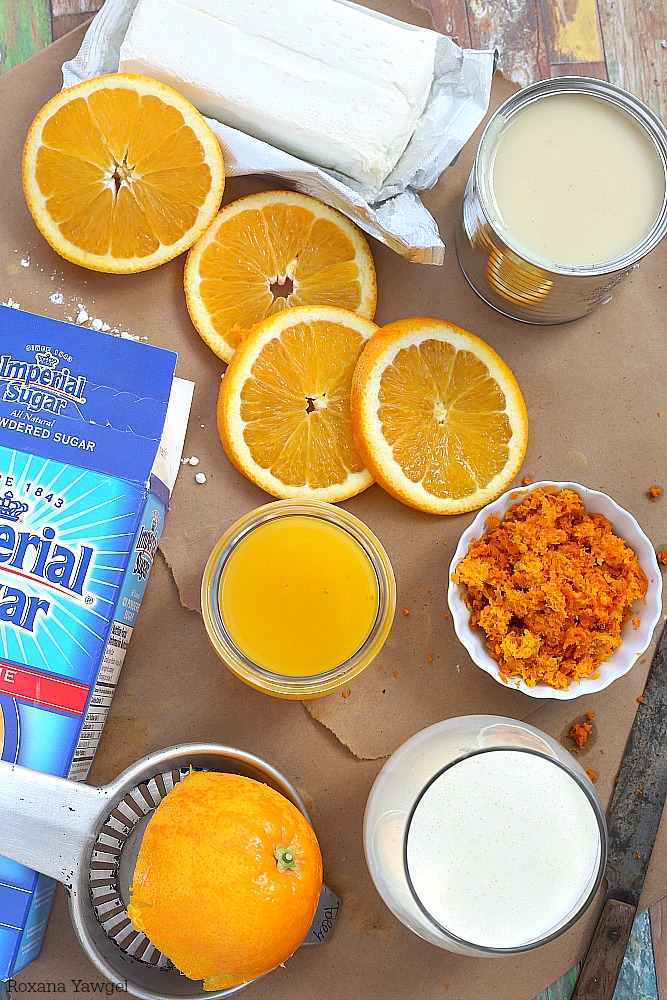 I've been dreaming of recreating this favorite summer treat since last year but all the recipes I've seen called for orange jello or some sort of pudding. It just didn't seem right to me. I wanted the orange flavor to come from oranges, not from a package.
After playing around with different ratios I finally got it. Orange dreamsicle pie bars that were so soft and creamy and so packed with orange flavors it kicks you in the face!
Do you see those orange specks in the bars? That's freshly grated orange rind. 6 oranges! And later I squeezed the juice and used it in the bars.
The bars are so fresh, it's unbelievable!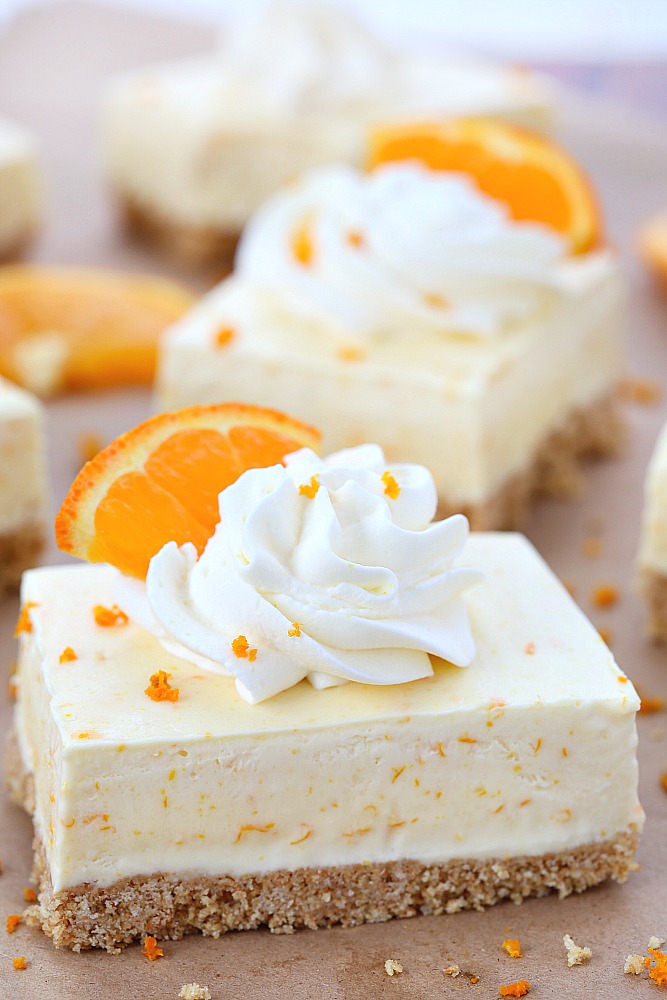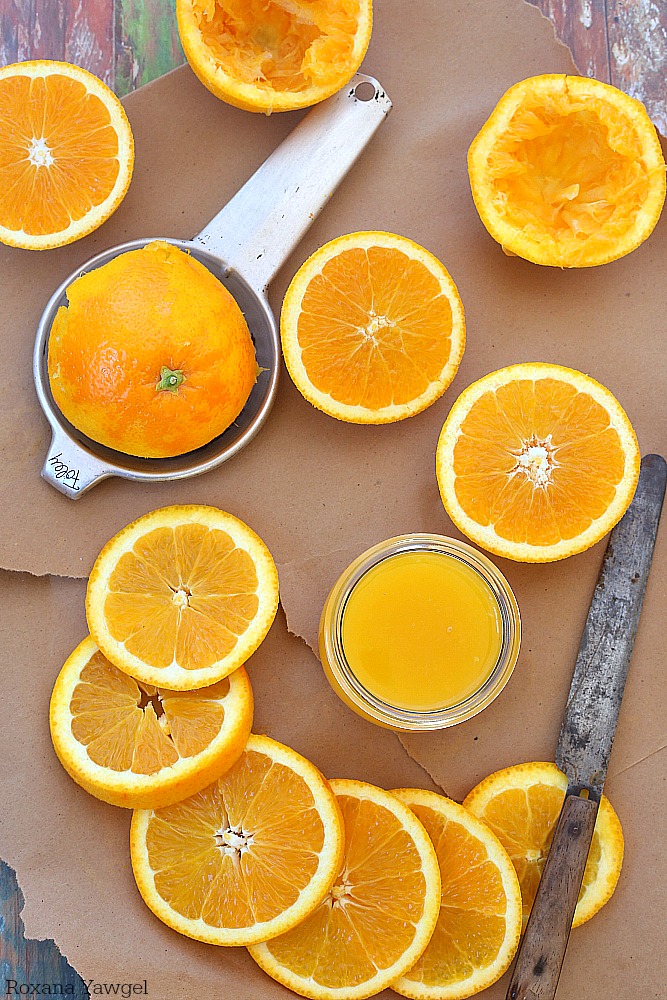 Craving more? Sign up for a trEATs affair email newsletter and get all the recipes sent right to your inbox!
Be sure to follow me on social media, so you never miss an update!
Facebook |  Pinterest   |    Instagram   |     Bloglovin'