With Halloween just few weeks away, it should come to no surprise that this month Chocolate party's secret ingredient is CANDY!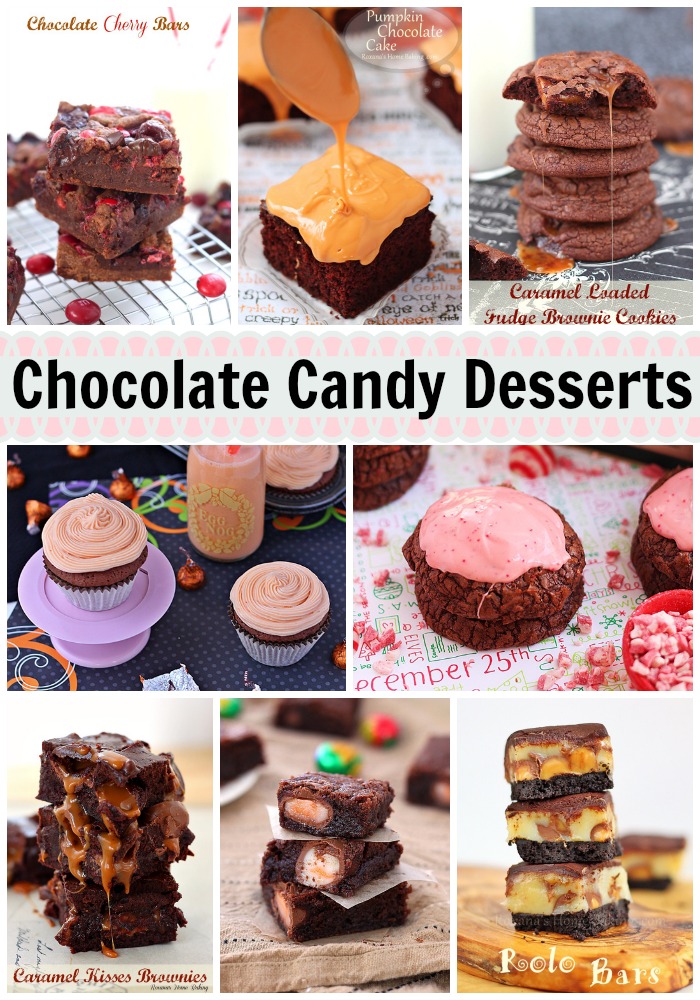 I'm not shy at using candy in my chocolate desserts. And neither seem to be this month Chocolate Party's Hosts : (scroll to the bottom for more recipes)
Cindy – Mocha Cupcakes with Candy Corn Glaze
Emily – Oreo Monsters Bars
Susan – Halloween Candy Bark
Karen – Toffee, Butterscotch and Chocolate Chip Cookies
Kim – Autumn Pumpkin Butter Kiss Cookies
Denise – Apple Halloween Owls
Laura – Almond Roca Brownies
Julie – Halloween Candy Corn Brownies
Liz – M&M Brownie Cookies
Pam – Peanut Butter Cup Brownie Bites
Laura – Milk Chocolate Ganache Glazed Peanut Butter Cup Surprise Bundtlettes
Erin – Pumpkin Spice M&M Brownies
Sonali – Chocolate Hazelnut and Candy Cake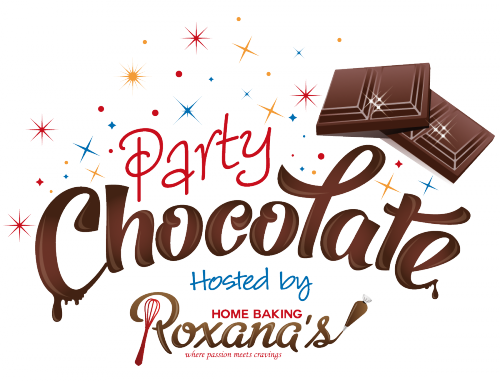 Want to join us? Great! Here's how
1.) Blog about your chocolate treat. Your recipe must include the two ingredients we choose. It can be a simple no bake treat or a sophisticated layer cake, the complexity level of the recipe is totally up to you.

2.) Include a link back to a monthly round-up or the Chocolate party page. Optional, add the Chocolate Party logo in your blog post or on your sidebar.

3.) Your recipe must be published during the current month. Please do not link old recipes, they will be deleted.
I hope you'll join our party and bake along with us. Also, if you'd like to know what are we up to and what ingredients we pick for the next parties, join our Facebook group.
All submitted posts will be pinned to the Chocolate party Pinterest board and will be promoted on other social media platform using the #chocolateparty hashtag.
Below are some of my favorite chocolate desserts using candy(in no particular order) ! Hope you'll like them as well!
Irresistible double chocolate cookies chock full with chopped almonds, coconut and oats, these Almond joy cookies are a delicious replica of the well known candy bar.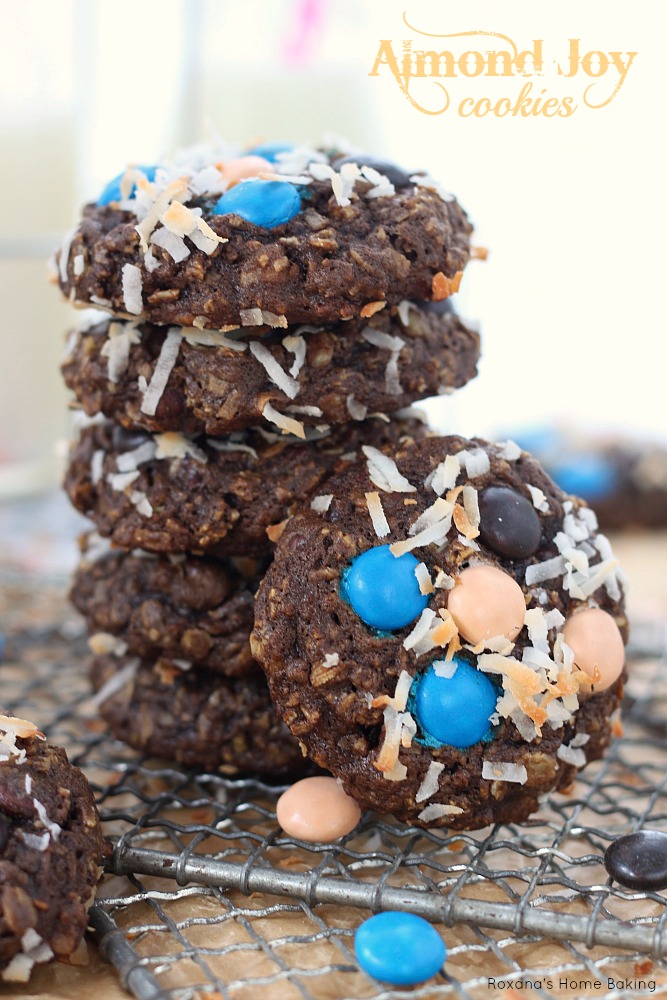 Soft and chocolate-y muffin top cookies with chopped mint Hershey's kisses and dipped in mint chocolate ganache for a Christmas-y look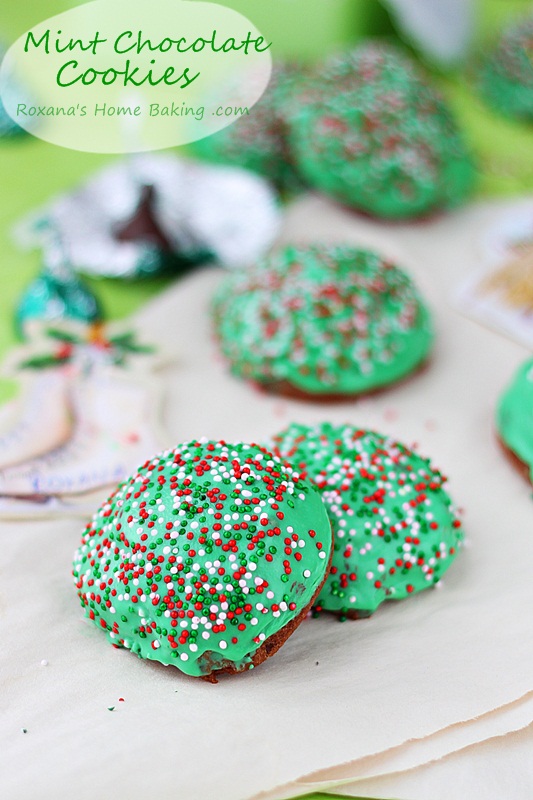 Caramel kisses brownies – rich, fudgy, ooey-gooey brownies with chewy edges and packed with Caramel Hershey's Kisses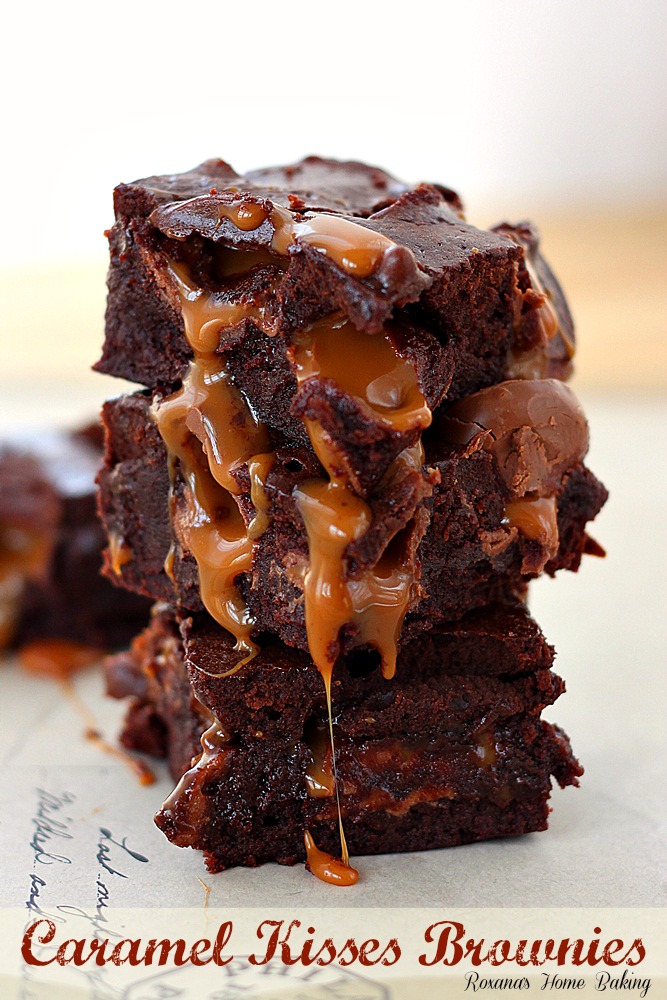 Cadbury Creme Eggs Brownies – rich, fudgy, irresistible and totally addictive brownies with Cadburry Creme Eggs baked inside.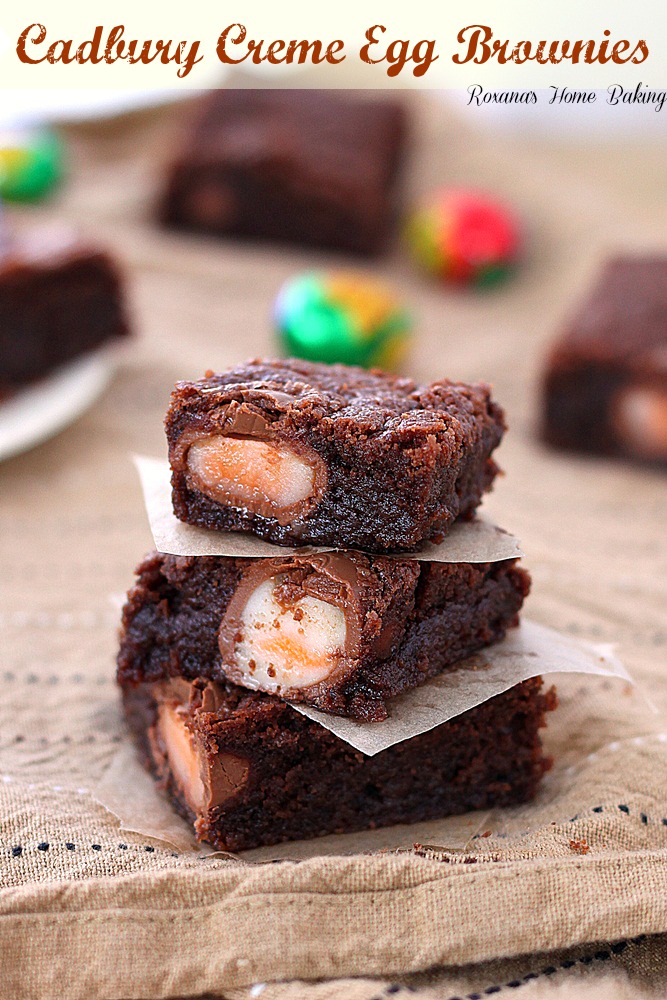 Light, soft and crumbly pumpkin chocolate cake topped with a pumpkin spiced ganache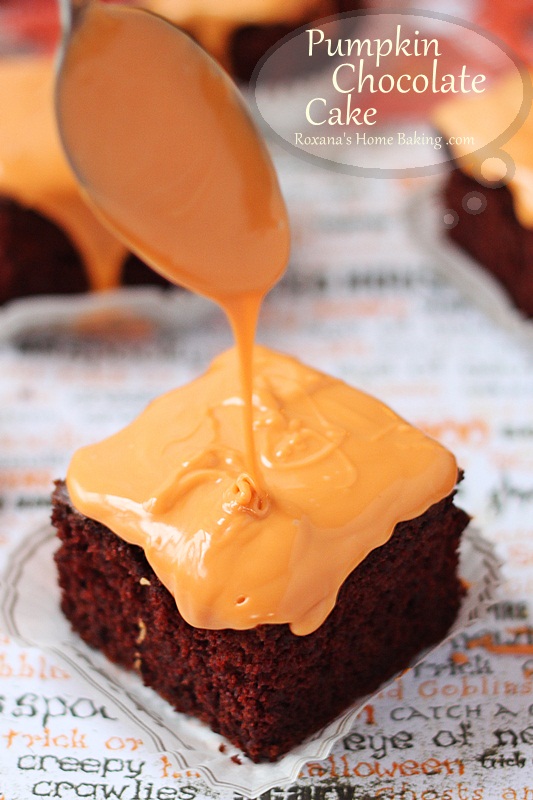 Candy cane fudge brownie cookies – fudgy brownie cookies mixed with peppermint crunch bites and topped with melted candy cane chocolate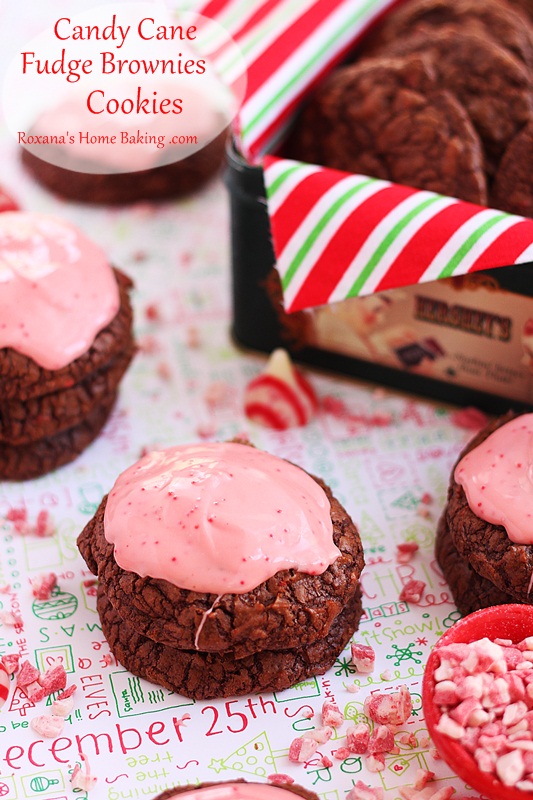 Irresistible Rolo Bars – homemade Oreo crust, Rolo candies, caramel and chocolate ganache – it's a chocolate caramel heavenly delight
Caramel loaded fudge brownie cookies – rich chocolate-y cookies loaded with chopped mini rolos and gooey caramels
Pumpkin kissed brownie surprise cookies – soft with a rich chocolate taste just like a brownie should be and a melted candy baked inside.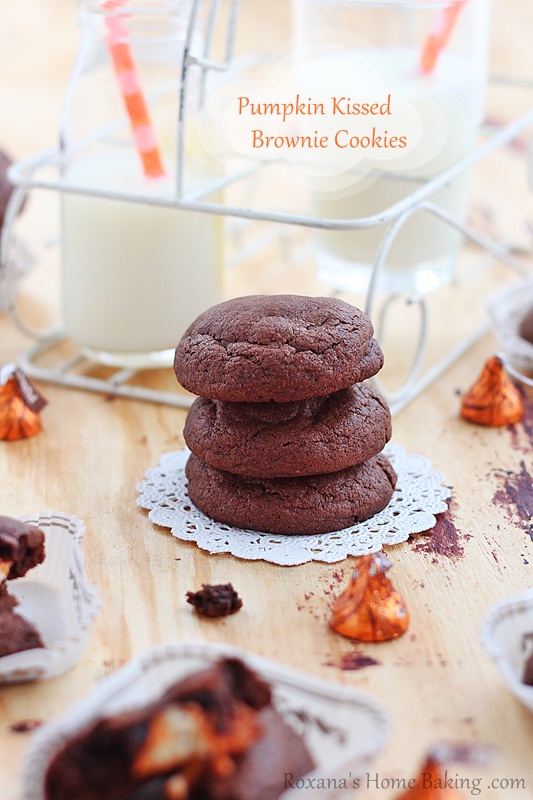 Soft, moist and rich devil's chocolate cake layered with peppermint-bark cream-cheese frosting and decorated with Christmas candy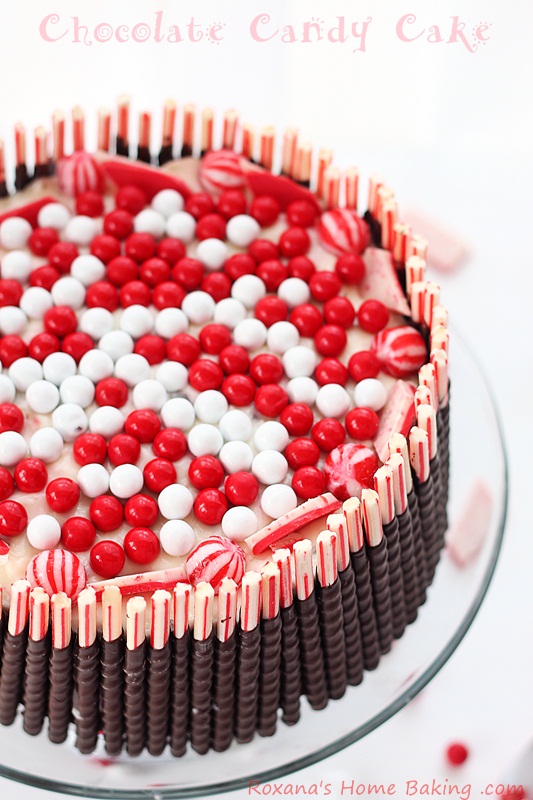 The chewiest chocolate chip cookies packed with chopped Rolo and toffee bits and with a nutty flavor from the browned butter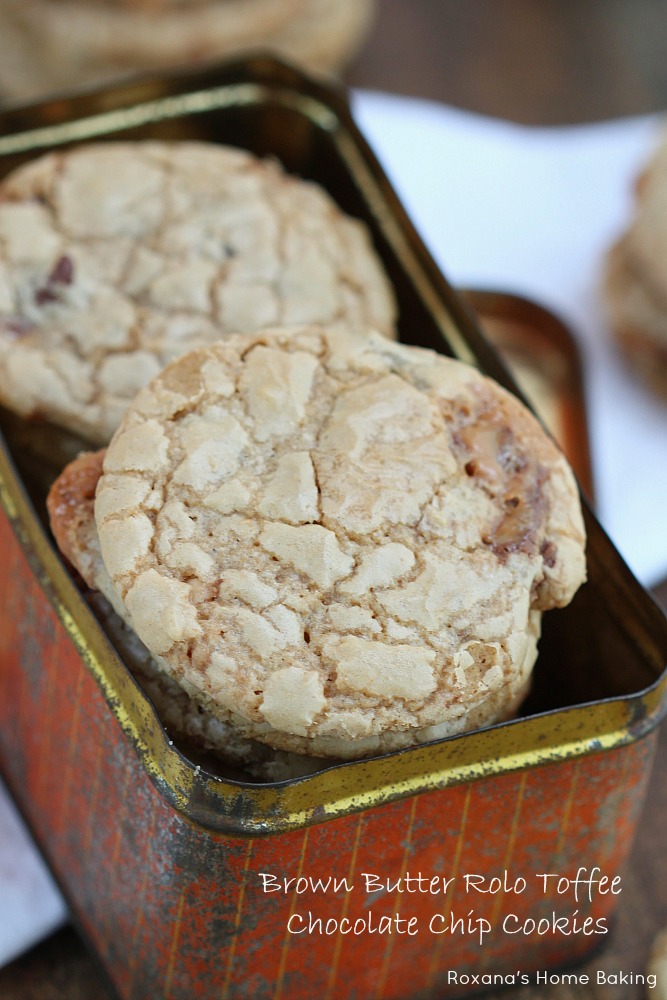 Sweet and flavorful from the eggnog and pumpkin spices, these pumpkin eggnog chocolate cupcakes are topped with a pumpkin flavored cream cheese frosting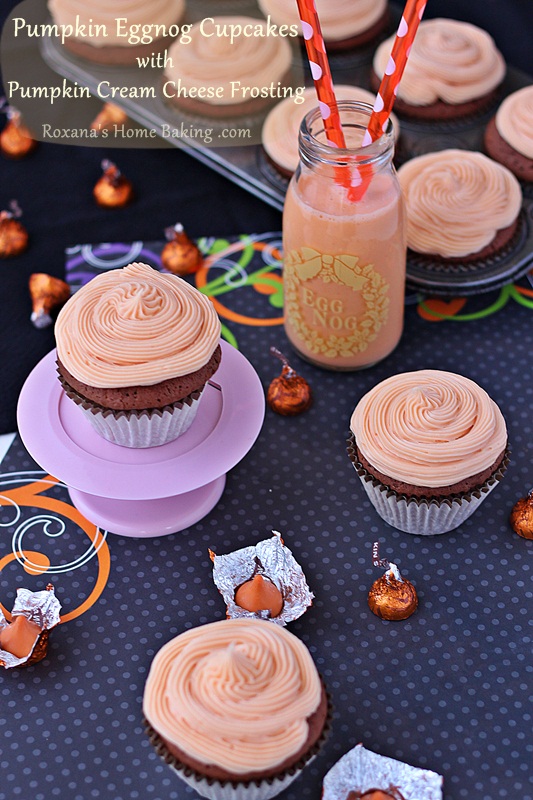 Chocolate cookie base, rich chocolate fudge, cherries and cherry flavored M&M's – all in one irresistible bar!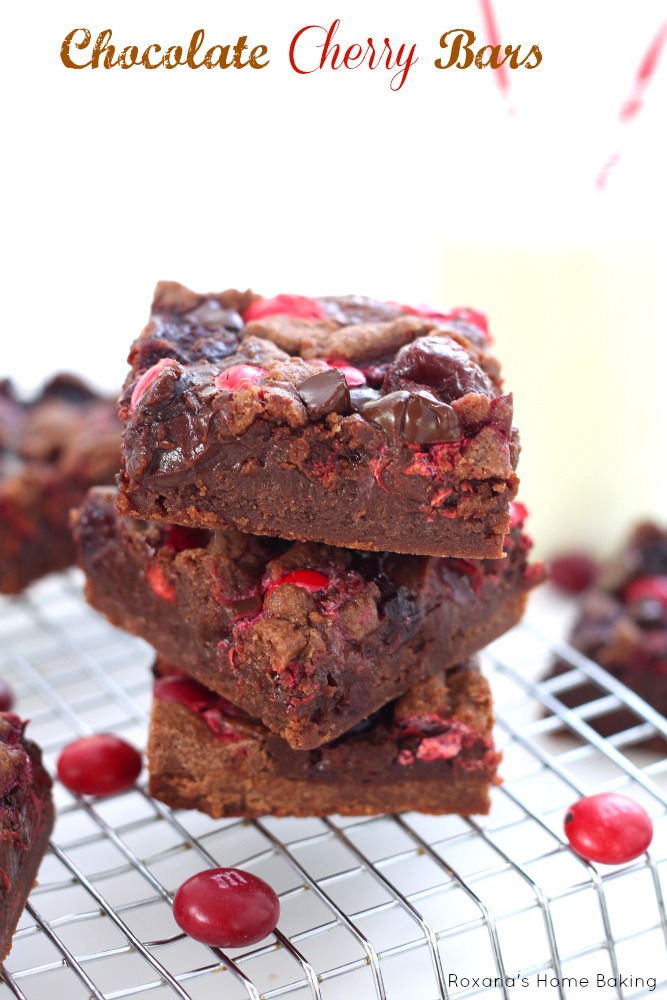 Sending love your way,
Roxana