A fall inspired make-ahead dessert, pumpkin pie panna cotta got an elegant twist. Let to rest in an oatmeal brown sugar crust, this panna cotta tart is a light, silky finish to your Thanksgiving meal.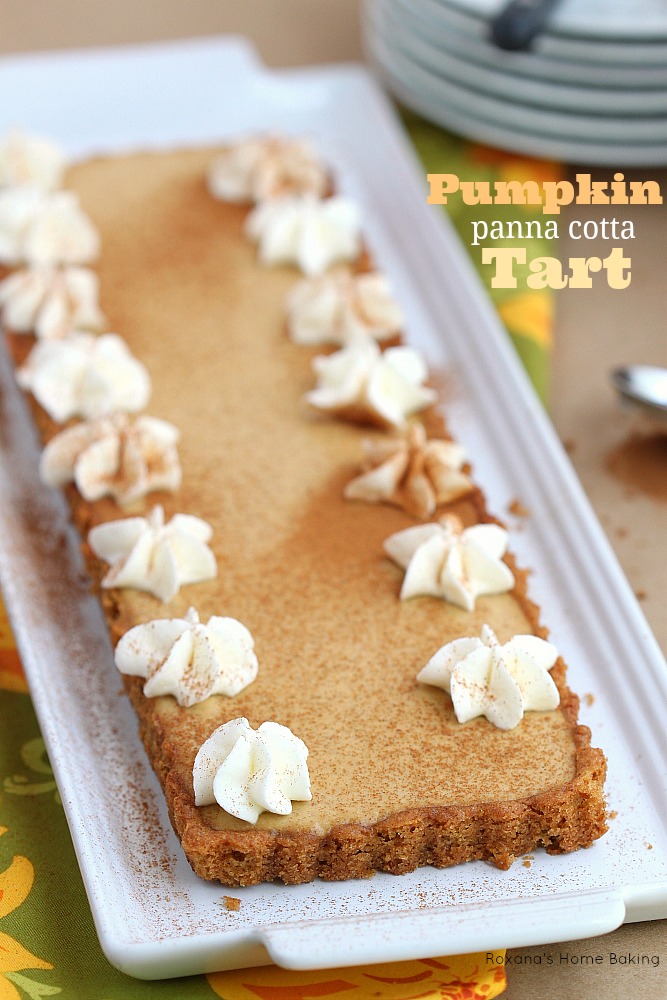 When I think of fall, apples and pumpkin come first to mind. Especially pumpkin pie. It's been a family tradition to make at least one pumpkin pie when we get back home from the pumpkin patch, while hubby is showing off his Halloween pumpkin carving skills. 
A couple of weeks ago, more like months, while planning our annual trip to the pumpkin patch I suddenly got a pumpkin pie craving. Like I had to have some! There was just one problem. It was mid July.
While I bake all summer long, baking a pie in July, a pumpkin pie just didn't sound right.
Smooth, silky panna cotta flavored with pumpkin pie spices made my hear skip a beat!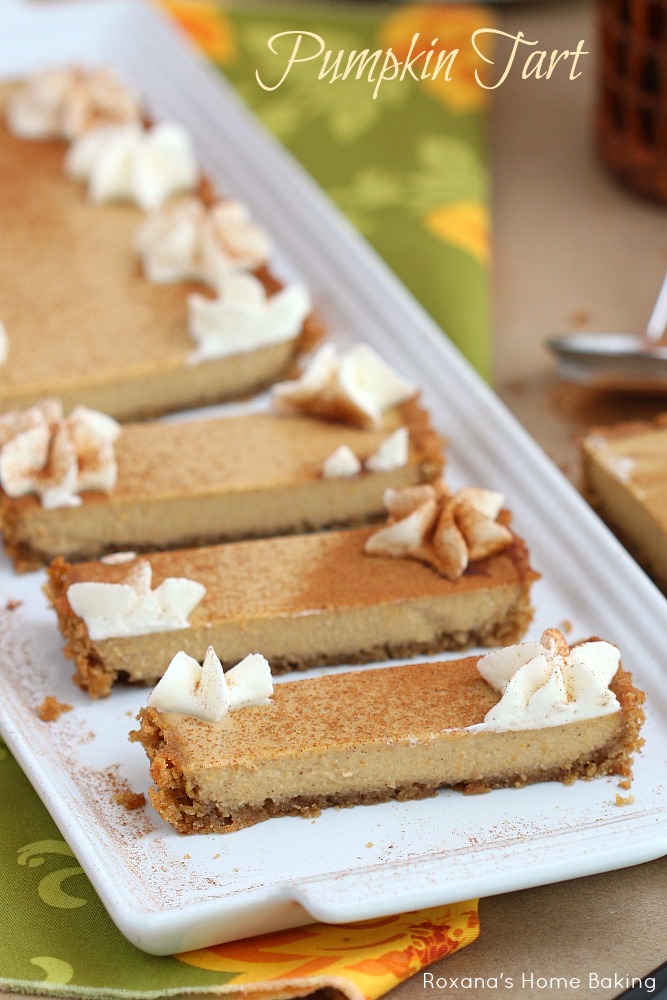 I absolutely adore panna cotta. It's like the easiest dessert to make and enjoy all summer long. Straight from the fridge. All I need is a spoon.
A quick trip to the grocery store while having my fingers crossed, hoping to find some canned pumpkin and I was set.
Pumpkin pie panna cotta had to come to life. Like there was no tomorrow.
Panna cotta, along with Tiramisu are the most amazing desserts from the Italian cuisine. They are so easy to put together even my 3-year-old can do it.
Both of them are no bake desserts and the more you let them set, the better they get. In fact, I think both these desserts should be made 2 days in advance.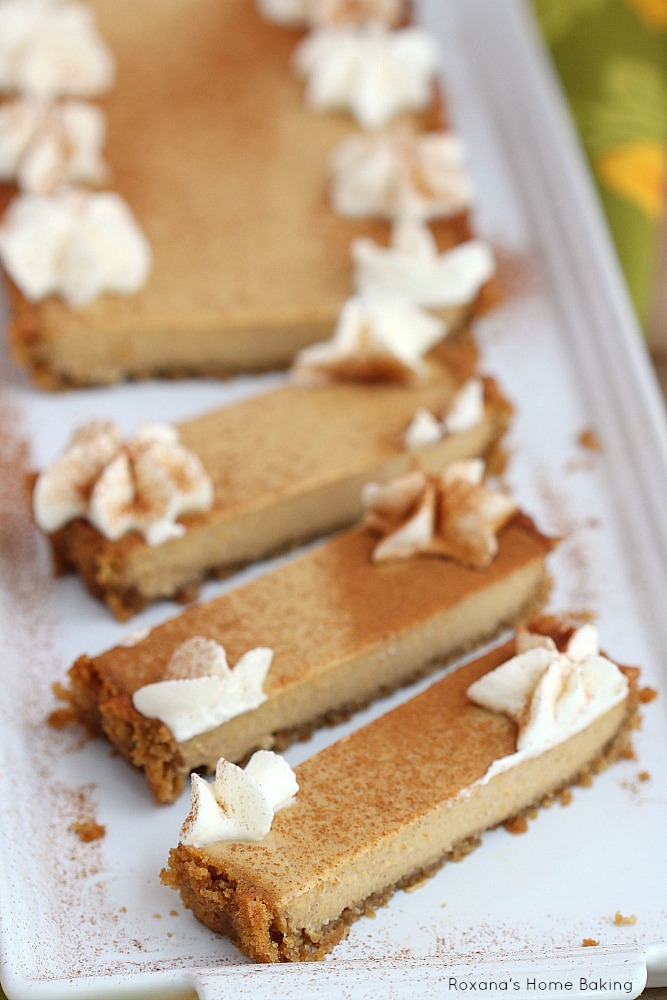 The idea of making a tart filled with pumpkin pie panna cotta came out of nowhere. The thought of a brown sugar oatmeal crust and a silky pumpkin pie panna cotta seemed like a dreamy dessert come true.
For the crust I used some ready-to-bake oatmeal refrigerated Pillsbury brown sugar oatmeal cookie dough and press it thinly on the bottom of my favorite rectangle tart pan.
For the panna cotta, please use heavy cream. Although I have seen a few recipes calling for half and half, I think the few extra calories are so worth it. The panna cotta turns out silkier and it tastes so much better!
If you're looking to switch things up a little bit this Thanksgiving, give this pumpkin pie panna cotta tart a try. You can make it instead of the traditional pumpkin pie or even better, make both of them!
Pumpkin pie panna cotta tart recipe
---
Yields one 12X4" tart
A fall inspired make-ahead dessert, pumpkin pie panna cotta got a elegant twist. Let to rest in a oatmeal brown sugar crust, this panna cotta tart is a light, silky finish to your Thanksgiving meal.
20 minPrep Time
15 minCook Time
5 hrTotal Time
Ingredients
Crust

7 oz Pillsbury refrigerated brown sugar oatmeal cookie dough
1 tsp pumpkin pie spices

Pumpkin Pie Panna Cotta

1/2 tsp unflavored Knox gelatin
1/4 cup milk
1/2 cup heavy cream
1/2 cup milk
1/2 cup pumpkin puree
1/4 cup brown sugar
1 tsp pumpkin spice
whipped cream for topping (optional)
pumpkin spices for dusting (optional)
Instructions
Crust

Mix the dough with the pumpkin spices and press evenly on the bottom and the sides of a 14X4 tart pan .
Refrigerate for 10 minutes while the oven reaches 350F.
Bake the crust for 10 minutes. It will puff a little, but no worries.
Remove the tart from the oven and let cool completely. When cooled, with your fingers press against the puffed oatmeal tart crust to deflate it.

Pumpkin pie panna cotta

In a medium size saucepan, sprinkle the gelatin over 1/4 cup milk. Let stand at room temperature for 3-5 minutes.
Meanwhile prepare the pumpkin mixture.
In a mixing bowl add the heavy cream, the remaining 1/2 cup milk, the pumpkin puree, the brown sugar and the pumpkin spice. Whisk to combine. Make sure there are no lumps.
Pour the pumpkin mixture over the gelatin and cook, over low heat for about 5 minutes or until it reaches boiling point, stirring occasionally.
Remove from the heat and pour the pumpkin pie panna cotta in the oatmeal tart crust and chill for few hours until set.
Before serving, decorate with the whipping cream and/or dust a little more pumpkin spices.
Serve cold.
7.6.8
484
https://atreatsaffair.com/pumpkin-pie-panna-cotta-tart-recipe/
Roxana Yawgel http://atreatsaffair.com/ All images and content are copyright protected. Please do not use my images without prior permission. If you want to republish this recipe, please re-write the recipe in your own words, or simply link back to this post for the recipe. Thank you.
If you liked this tart, you may also like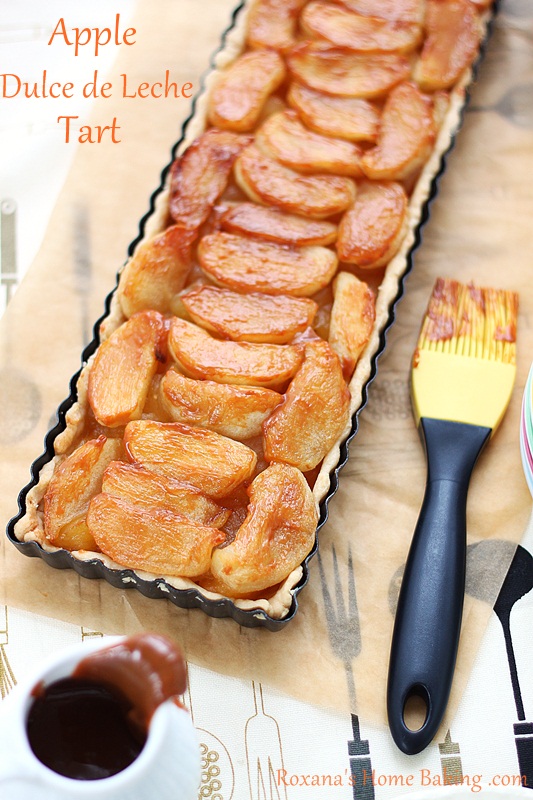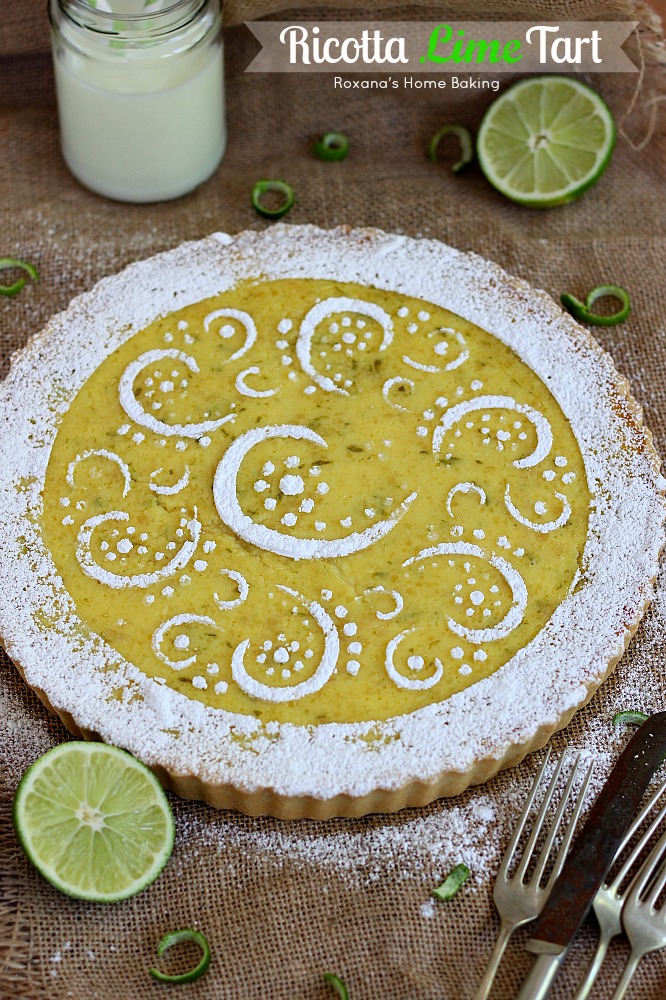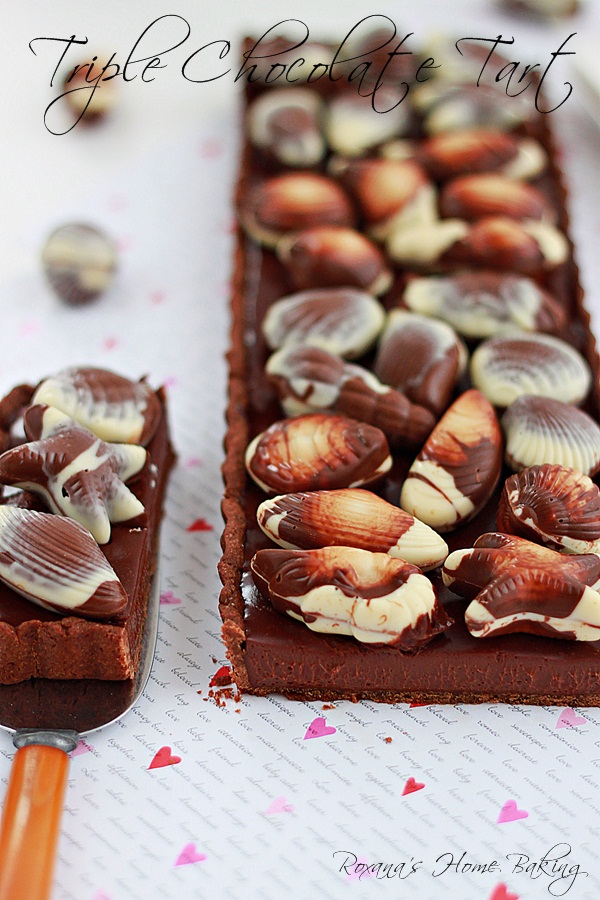 Linking the pumpkin pie panna cotta tart to these amazing linky parties
Sending love your way,
Roxana