I've been writing this post in my head for months and couldn't wait any longer. I wanted to scream at the top of my lungs a trEATs affair is here!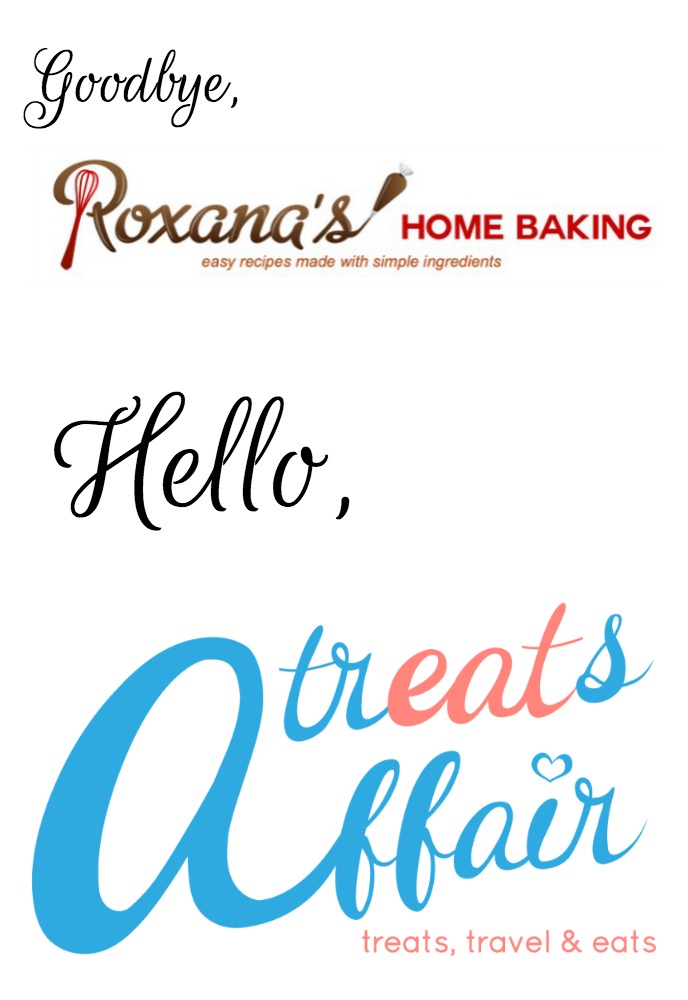 For almost a year now I've been toying around thinking about the future of my little corner of the internet.  The more I thought about it the more unhappy I was with its name.
It's hard for me to say that and admit for the entire world to read, but it's the truth. As much as I love baking, there are so many things that make my heart skip a beat and that's what this blog will be all about.
An affair with all the things chocolate.
An affair with everything involving cheesecake.
An affair with that freshly baked loaf of bread.
An affair with the dish that came together in less than 30 minutes because I forget to prep ahead (for the 5th time this week).
An affair with those fresh veggies I just bought at the farmers market.
An affair with that charming place I just visited.
And the list goes on.
What is changing
Obviously, there's going to be no more Roxana's home baking. Everything will be under a trEATs affair. All links will be automatically redirected to the new URL. If you run into broken links, please let me know.
The design!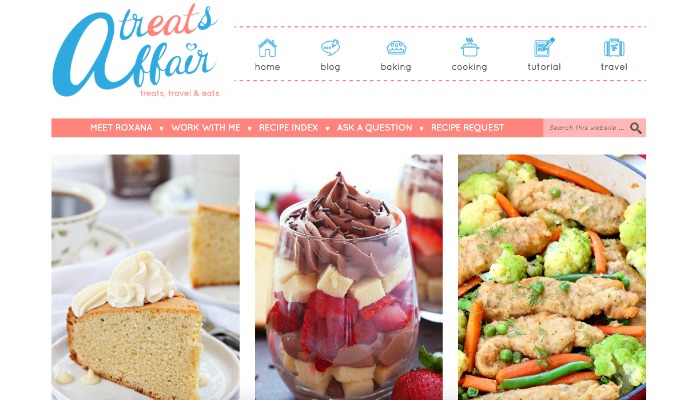 My friend Sarah of Snixy Kitchen did such an amazing job! She was so patient with all my requests and last-minute change of mind. (it happened a LOT) and after countless weeks, she finally turned my dream into reality!
In a recent survey, some of you suggested an easy way to navigate the blog. I hope Sarah and I accomplished that.
With the new layout, you have the main blog categories right into the header. Just click on them to find what you're looking for.

Or you can type into the search bar. There are several search bars placed on the blog.
One is right underneath the header, one at the bottom of each blog post and one on the recipe index page.
And speaking of the recipe index, it's so organised! You can see three of the latest posts in the most popular categories and if you click on categories, you'll see all of them!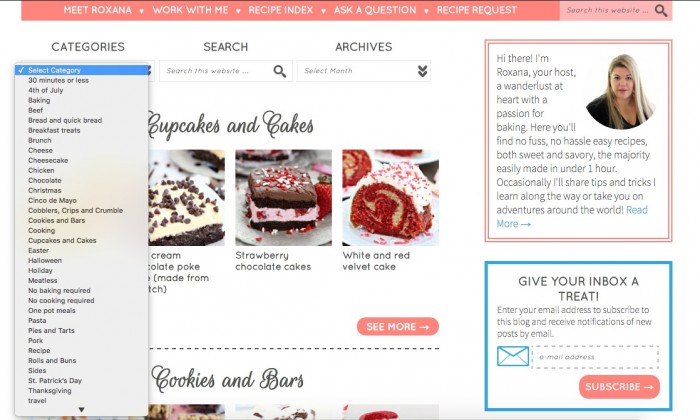 All recipes are now into a new recipe card! Hopefully more noticeable!
Now, you still have the option to print the recipe and in addition to that, you can save the recipe, add it to your weekly meal plan and even add the ingredients to your grocery list! How awesome is that!!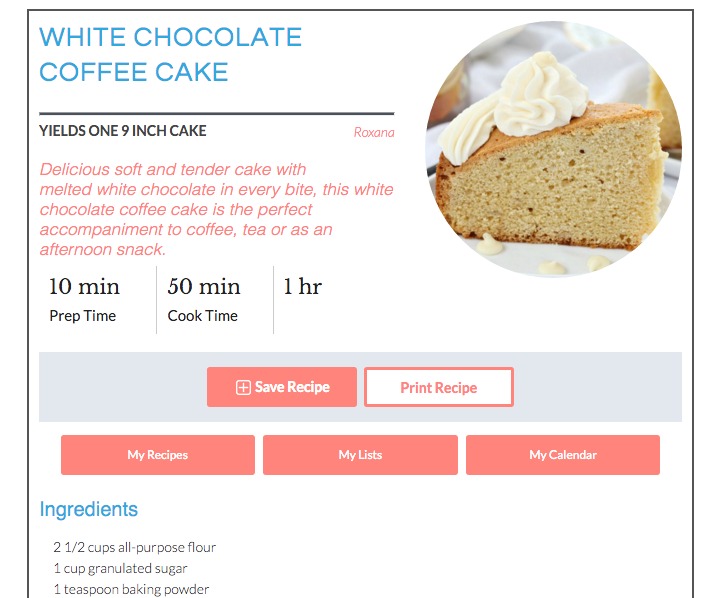 On most of the recipes (and working my way to add to all recipes) you'll find a related recipes feature above the recipe card!
I love this feature! It's one of my favorites!!
Similar recipes you might be interested in will be shown. Simply click on the image or recipe name and you will be immediately redirected to it. It's that easy.
You can still find related posts at the bottom of each post like it was before.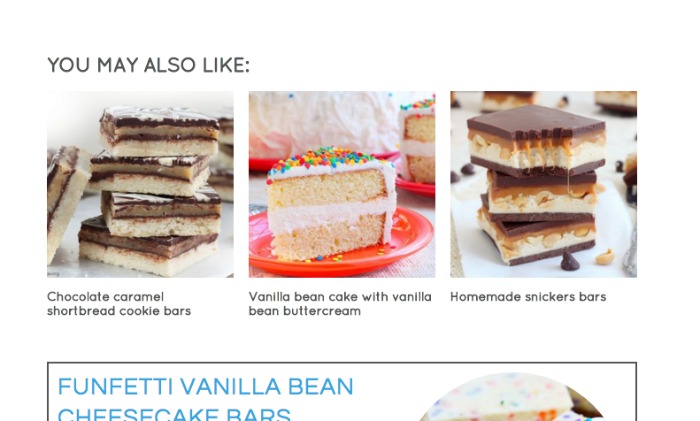 Two other features that I absolutely love and so excited about

The new layout if mobile friendly! I know most of you said having a mobile responsive blog is not a deal breaker but I wanted to make reading the blog super easy. Now, no matter what device you're using, the layout will be automatically resized to fit your screen.
Keep in mind, when using a phone, to access the menu bar, click underneath the logo and links to pages and will show up.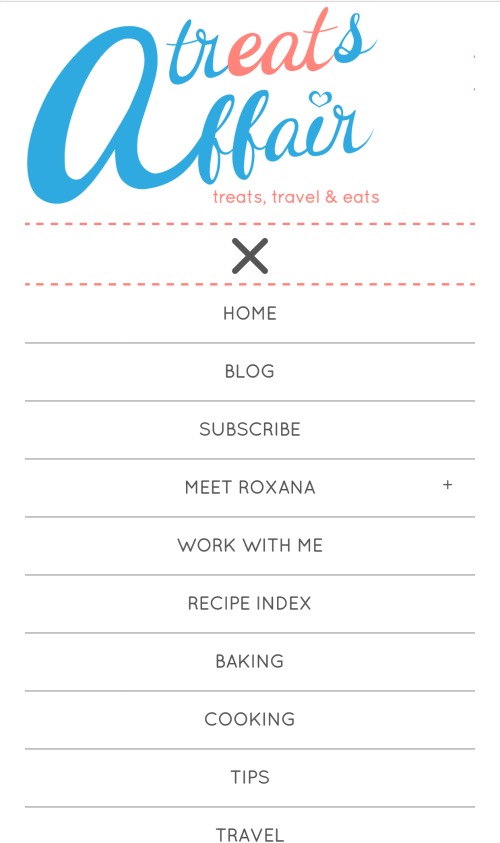 What is not changing
ME! It sounds silly, I know, but it's still going to be me talking. My typos will be around for a while. My love for chocolate and cheesecake won't change either. My sweet tooth won't be tamed. My love for food will be reflected in every recipe. I'll still talk about my daughter. And post pictures of her from time to time.
I hope I didn't miss anything. If you have questions or suggestions send me an email at roxana (at) atreatsaffair (dot) com or leave a comment below.
Thank you so much for your continuous support! Without you, this blog would not be possible. I know a lot of you are very fond of Roxana's Home Baking but my hope is that you'll continue to stay by my side. I promise there will still be lots of baked treats in the future, but there will also be travel and eats.
Hugs,