Tangy lemon juice and zest pair perfectly with the nutty crust in this creamy lemon curd tart, made lighter with the addition of a secret ingredient.
*This post is sponsored by Safest Choice Eggs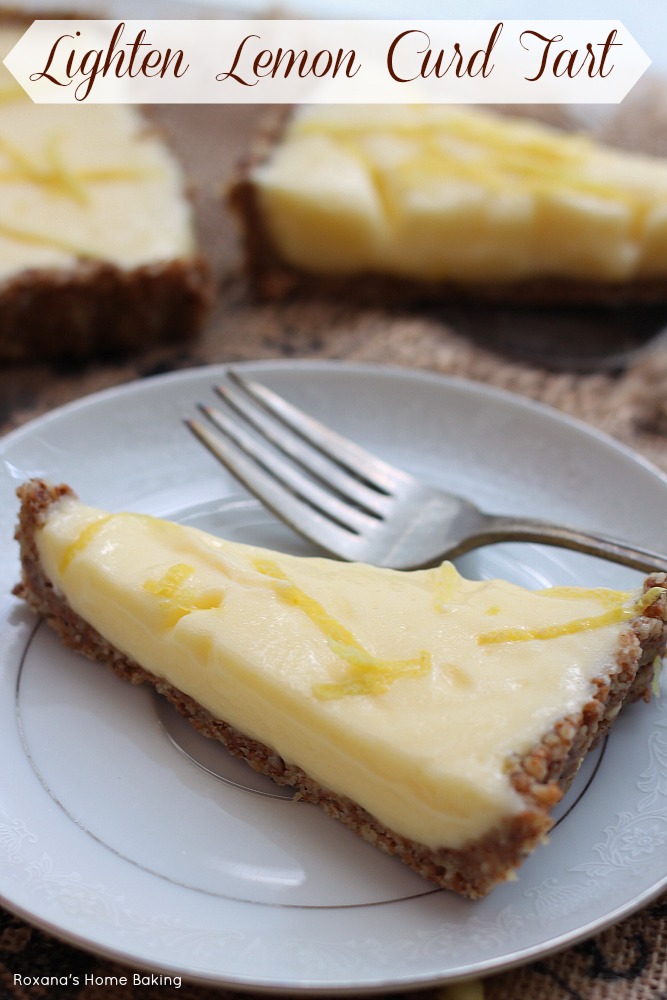 In my country July is nicknamed "The oven Month" – it's by far the hottest month of the year. Although the temperatures haven't reached yet 110 degrees like last year, the humidity is melting us. It's so hot we hardly want to spend any time out, unless we're talking splashing, beach and any activity involving water.
Living by the woods makes some evenings more bearable. A breeze now and then or a summer shower keep us going.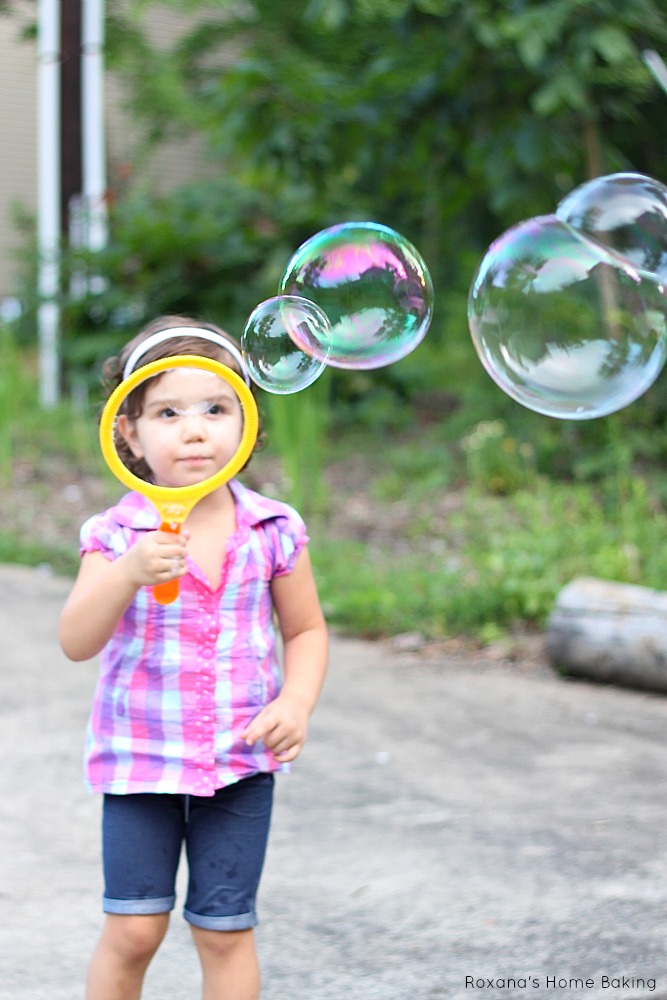 As much as I love to bake, I found myself lately using the oven only in case of an emergency. Salads and fresh fruit are the meals of the day. And no bake desserts, as in no bake lemon curd tart.
As much as I love rich chocolate desserts I love refreshing desserts, especially in the hot summer days.
Lemon curd has a tangy flavor from both the lemon juice and lemon zest and its texture is creamy and smooth. It's a British pantry sample usually served at tea time spread on biscuit.
But it's also used as a filling in desserts. You can use lemon curd in layer cakes or like I did, in a no bake lemon curd tart.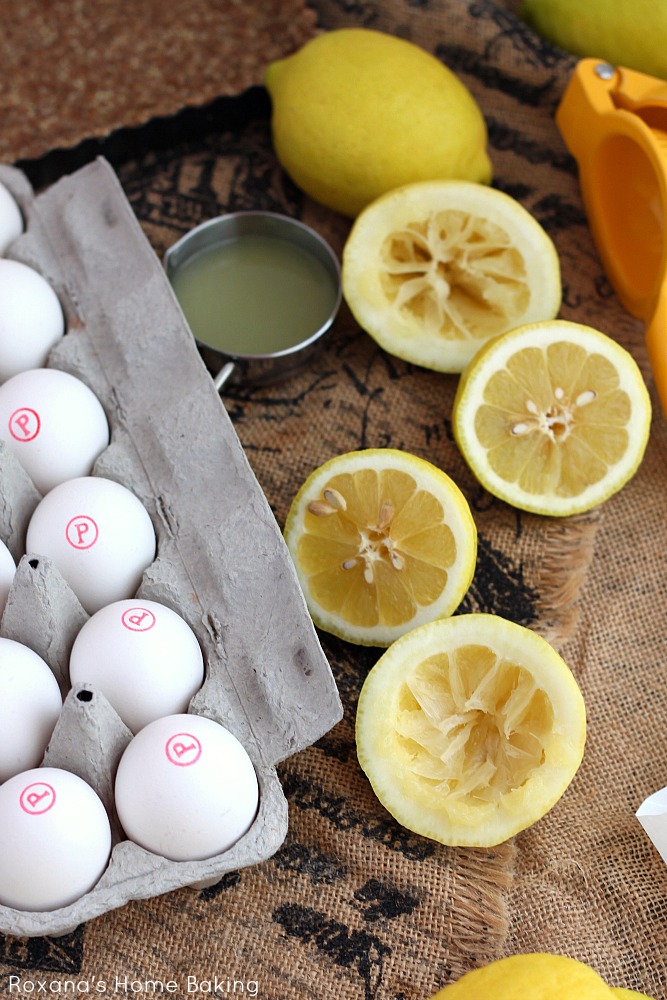 Lemon curd is usually made by heating a mixture of lemon juice, lemon zest, eggs and sugar. Butter is added when the mixture thickens.
I have made several times lemon curd switching the ingredients as I felt like. Just egg yolks, whole eggs. Sometimes, like now I add heavy cream, sometimes not.
This time I made it light using whole eggs and adding some whipped cream in the end. It's light, creamy and tangy which pairs perfectly with the nutty crust.
The no bake crust is made by mixing ground almonds and pecan and graham crackers with a little bit of butter and chilled to keep its shape.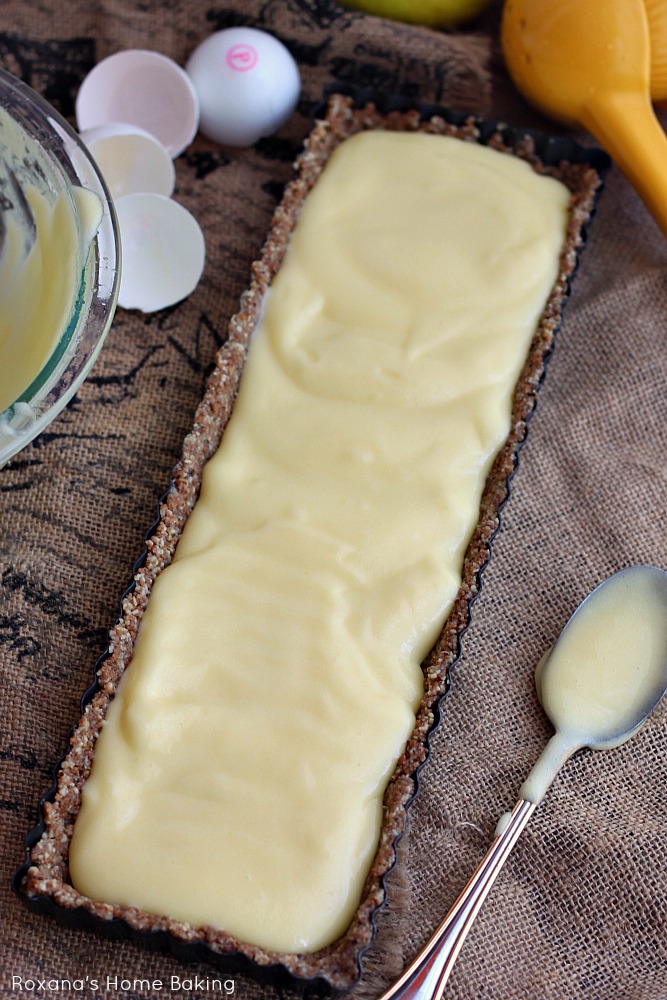 Since the eggs in lemon curd are not baked i used  Safest Choice Pasteurized Eggs.
In case you are not aware of them, Safest Choice Eggs are pasteurized in their shells by placing the eggs in a gentle water bath.  They can be used just like any old egg, in any recipe, but without the fear of bacterial poisoning. Now you can safely enjoy mousse, tiramisu, salad dressing, poached eggs, eggnog, ice cream and so many other dishes using raw or partially cooked eggs.
And, in case you didn't know, they are having a no bake contest until the end of August and the grand prize is valued at $5000!!!! Check it out all the details on their Facebook page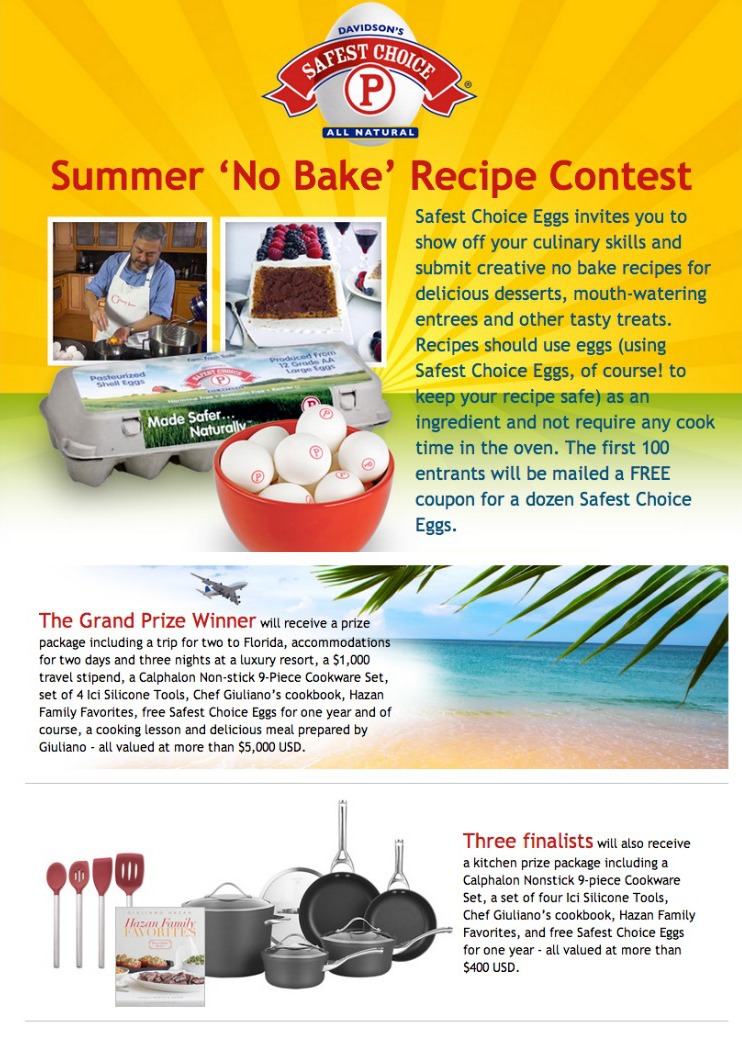 Light lemon curd tart recipe
---
Yields one 12X4 tart
Tangy lemon juice and zest pair perfectly with the nutty crust in this creamy lemon curd tart, made lighter with the addition of whipped cream.
20 minPrep Time
15 minCook Time
8 hrTotal Time
Ingredients
Tart crust

1 cup whole almonds
1/2 cup halved pecans
1/2 cup graham crackers
1/4 cup diced cold butter

Lemon Curd Filling

3 Safest Choice Pasteurized Eggs
1/3 cup fresh squeezed squeezed lemon juice
grated zest from 1-2 lemons
3/4 cup sugar
1/4 cup butter
1/4 cup heavy cream
Instructions
In a food processor add the almonds, pecan and graham crackers. Pulse a few times until ground. Add the butter and pulse until blended in.
With your fingers press the crust evenly on the bottom and the sides of a 12X4 tart pan.
Place the tart crust in the refrigerator until needed.
In a heatproof bowl add the lemon juice, lemon zest, sugar and eggs.
Place the bowl on a pot of simmering water making sure the bowl doesn't touch the water. Cook whisking constantly until the mixture thickens (like sour cream). This process might take anywhere from 10 to 15 minutes.
When the curd is thickened remove it from the heat and whisk in the butter.
Cover the bowl with plastic wrap and let cool at room temperature for a couple of hours.
Once the lemon curd is chilled, whip the heavy cream until firm peaks form.
With a spatula, fold the heavy cream in the lemon curd.
Spoon the lemon curd into the chilled tart and refrigerate for a couple of hours or overnight.
Serve cold.
Notes
Keep the tart refrigerated at all times.
7.6.8
467
https://atreatsaffair.com/light-lemon-curd-tart-recipe/
Roxana Yawgel http://atreatsaffair.com/ All images and content are copyright protected. Please do not use my images without prior permission. If you want to republish this recipe, please re-write the recipe in your own words, or simply link back to this post for the recipe. Thank you.
Sending love your way,
Roxana