1 up your Yoplait cup to an irresistible treat by making a fruit and yogurt breakfast parfait! 4 ingredients, 5 minutes and your day just got better!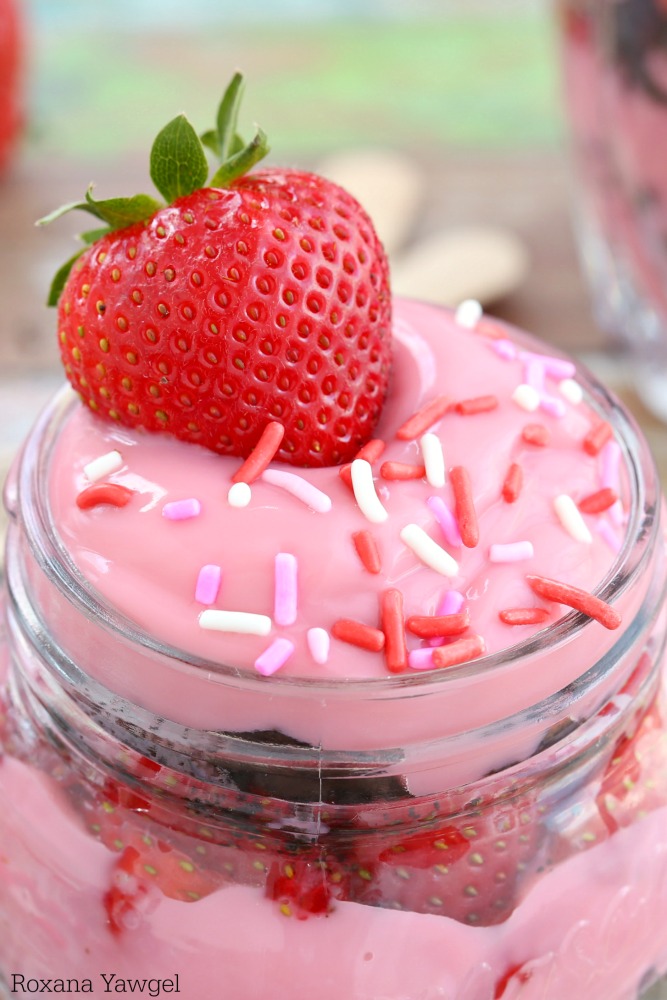 Breakfast time is probably my least favorite time of the day. Since Tiffany and I are not morning persons, we'll always find us sleeping in late and later, trying to catch up with school work before heading out for the afterschool activities. Good thing I always schedule them in the afternoon, but even so, there are days when we finish math or reading in the car. Life is not easy around here, and I'm sure, most of you can relate, especially if you homeschool.
Add in some sick days to completely throw me off my schedule.
That's when easy peasy breakfast comes in. Fruit and yogurt breakfast parfait it's one of our favorites!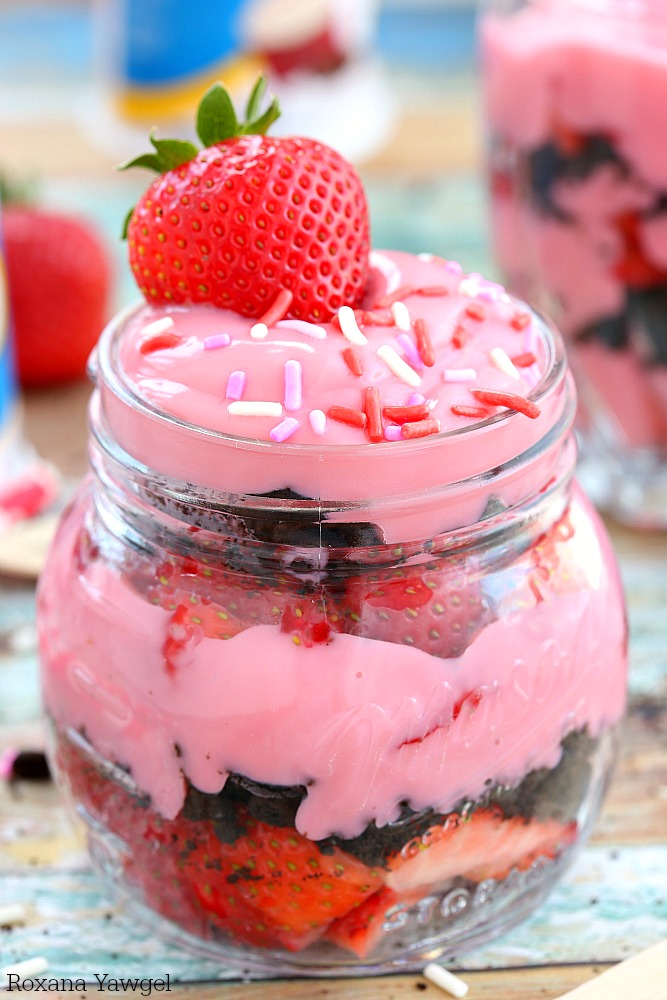 Yoplait yogurt is one of my favorite yogurt to use when making parfait. You can find it in the dairy refrigerator at all Walmart stores and comes in so many flavors!
One of the reasons I love Yoplait yogurt so much is that I can have a new flavor every day for a month and not repeat it. Plus it's so easy to 1 up your cup by adding fruit, chocolate chips, sprinkles, granola, crumbled cookies (yes, I did), protein powder, a touch of spices and so on! You can mix and match them and go for months without having the same breakfast parfait! Did I mention it takes 5 minutes to make a breakfast parfait?
Another reason I love Yoplait yogurt is that it can satisfy my sweet tooth cravings without sacrificing the taste. Boston cream pie, Red velvet cupcake, Strawberry shortcake, Chocolate cherry cupcake are just a few of my late night favorites!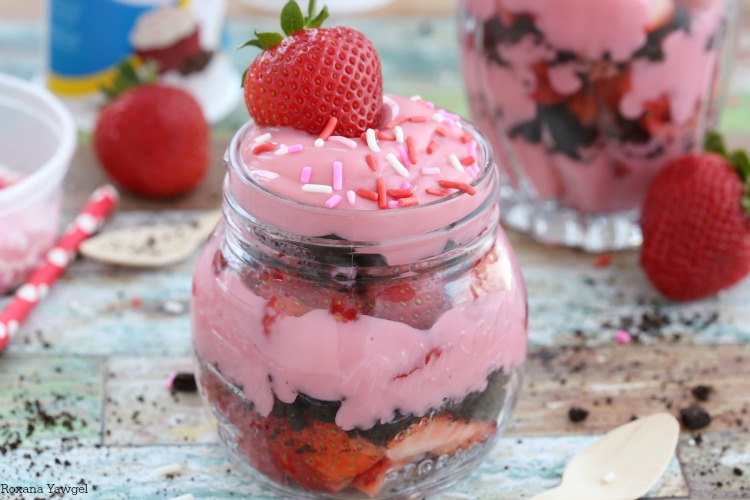 With Tiffany and I being sick, I decided it was time to 1 up our classic fruit and Yoplait yogurt breakfast parfait by adding chocolate waffle crumbles and sprinkles. I don't know about you, but no matter how sick I'm, chocolate and sprinkles always put a smile on my face.
For one fruit and yogurt breakfast parfait, you will need
1 cup Yoplait yogurt in your favorite flavor (this time I picked Red Velvet Cupcake)
fresh fruit – Tiffany and I both love strawberries, plus they pair so well with chocolate
chocolate cookies, crumbled
sprinkles
That's it!
Only 4 ingredients, about 5 minutes and you've 1 up your Yoplait cup to an irresistible treat!
Looking for other ways to 1 up your Yoplait cup? Check out their pinterest board!
Craving more? Sign up for a trEATs affair email newsletter and get all the recipes sent right to your inbox!
Be sure to follow me on social media, so you never miss an update!
Facebook | Pinterest | Instagram | Bloglovin'
This is a sponsored conversation written by me on behalf of General Mills. The opinions and text are all mine.