Moist and flavorful gingerbread cupcakes topped with a sweet molasses and ginger spiced buttercream frosting. An irresistible holiday dessert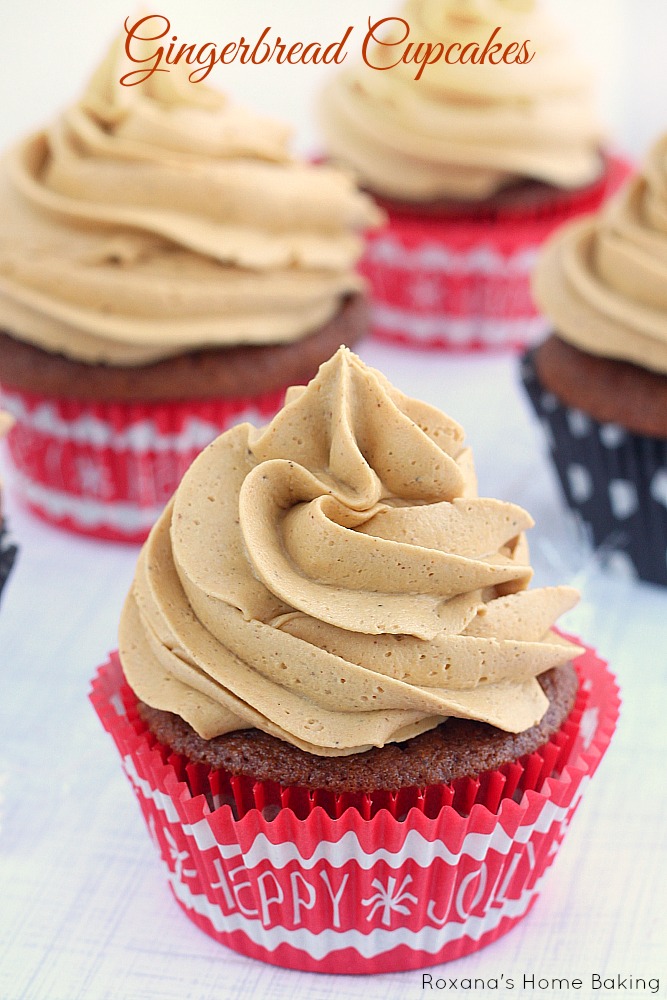 I'm ready for Christmas. I have all my shopping done. Most of the gifts are already wrapped. Cookies are baked and mailed. House is decorated. The kitchen smells amazing. There's no better time than the winter holidays to have your kitchen filled with warm spicy flavors. Ginger and nutmeg, a touch of cinnamon and allspices. I absolutely love baking with spices during the season. Nothing says Christmas more than peppermint and gingerbread, right?
I love both of them equally and although I may not be crazy about cut-out gingerbread cookies, I love anything gingerbread. Cookies, cakes and cupcakes.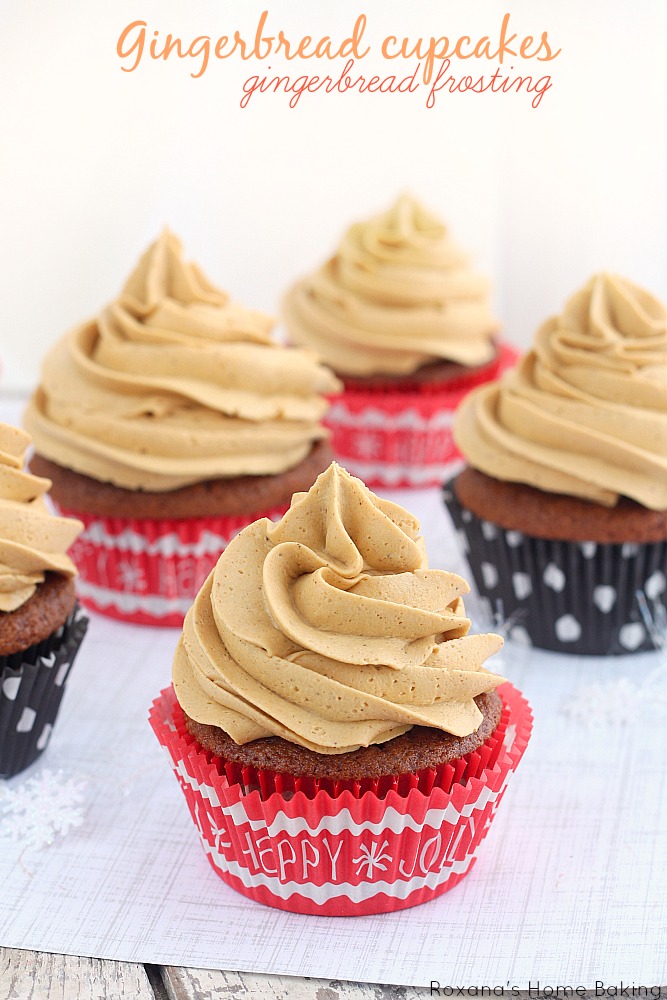 A couple of days ago I made these gingerbread cupcakes for a small gathering. The spicy, house-warming smell that comes from the oven while these are baking is incredible. Cupcakes have the ability to put a smile to everyone's face, don't you think?
The cupcakes have all my favorite winter spices : ground ginger, cinnamon and nutmeg. A bite into these moist gingerbread cupcakes and you'll taste the flavorful molasses. It's not overpowering and its sweetness is perfectly balanced by the tangy buttermilk.
I love adding buttermilk to baked goods. Not only it adds a little bit of flavor, but keeps the cakes moist longer.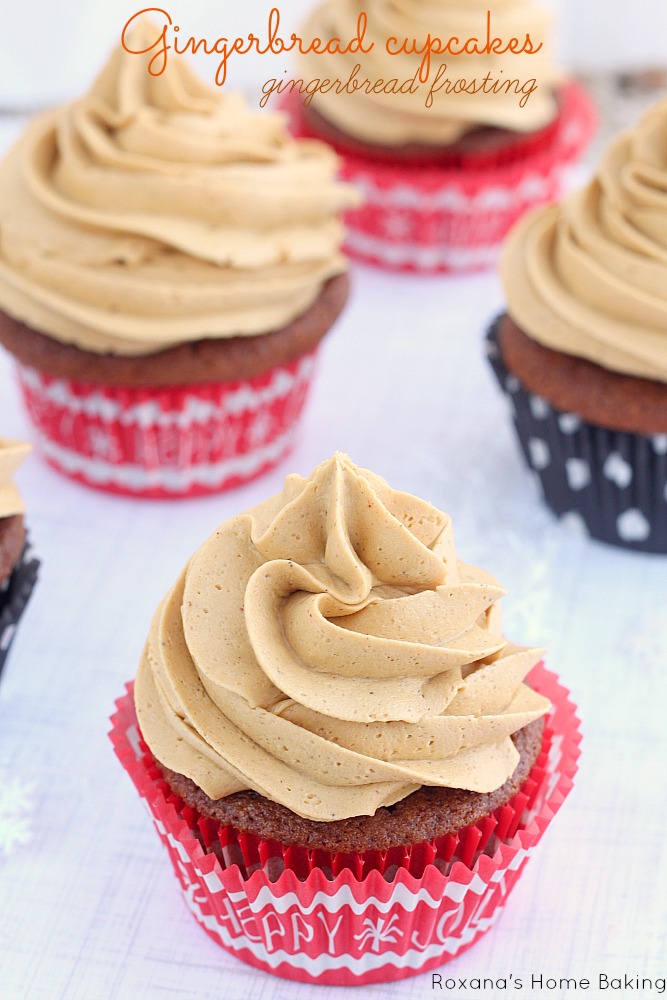 Bake the gingerbread cupcakes just until a toothpick comes out clean. Do not overbake them or you'll end up with a dry cake.
Once cooled, it's time to pile high with sweet molasses and ginger spiced buttercream. It's a holiday touch on my favorite whipped buttercream and it balances so well the spiced gingerbread cupcakes.
To get the recipe for these gingerbread cupcakes with gingerbread frosting, please visit Imperial Sugar's website
Happy baking,
Roxana
* Disclosure : I have been compensated to develop the recipe from these gingerbread cupcakes by Imperial Sugar