Love at first bite, this chocolate avocado cake with chocolate ganache is dense, rich and fudgy,  and has a brownie texture that is sinfully delicious.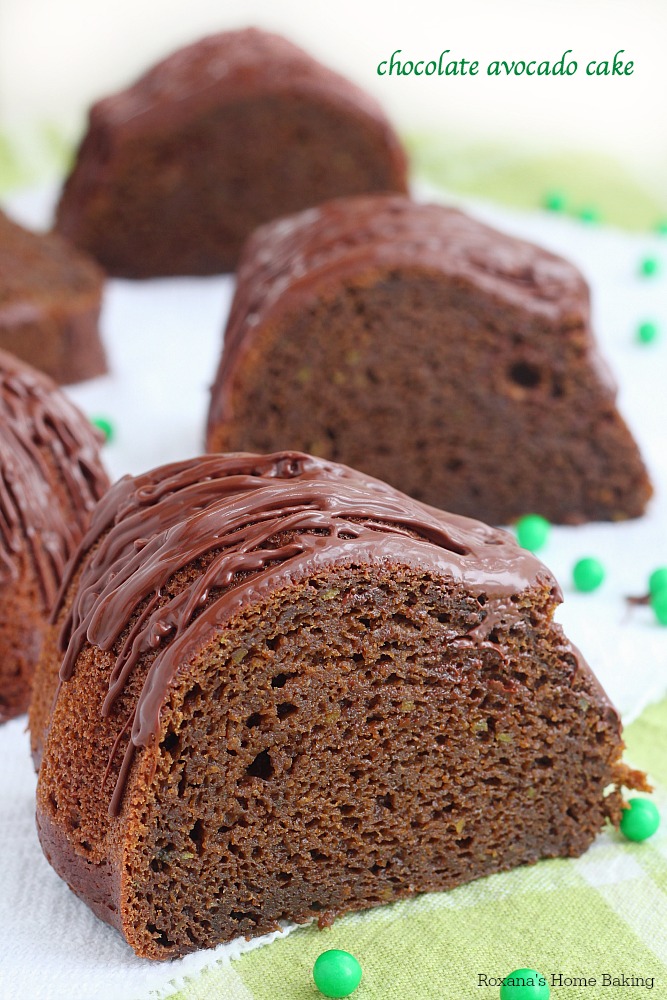 For years I have sneaked avocado at almost every meal. May it be with an egg, a big bowl of salad or with pasta (my favorite). With almost every weekly grocery trip I get at least 2-3 avocados. But my history with avocados wasn't this loving a few years ago.
The first time I saw an avocado was shortly after I came to US. I had absolutely no idea what it was. A quick online search and learned it's a fruit. Wonderful! I love fruit! I must give avocado a try! Of course, I was pretty clueless and not quite sure what to expect. The bright green color, the creamy texture and the buttery nutty taste made me instantly lose my interest.
It took a side-table guacamole at a Mexican restaurant to discover my love for avocado and I've been in love with it ever since.
This chocolate avocado cake made me fell deeper in love with this fruit over and over again!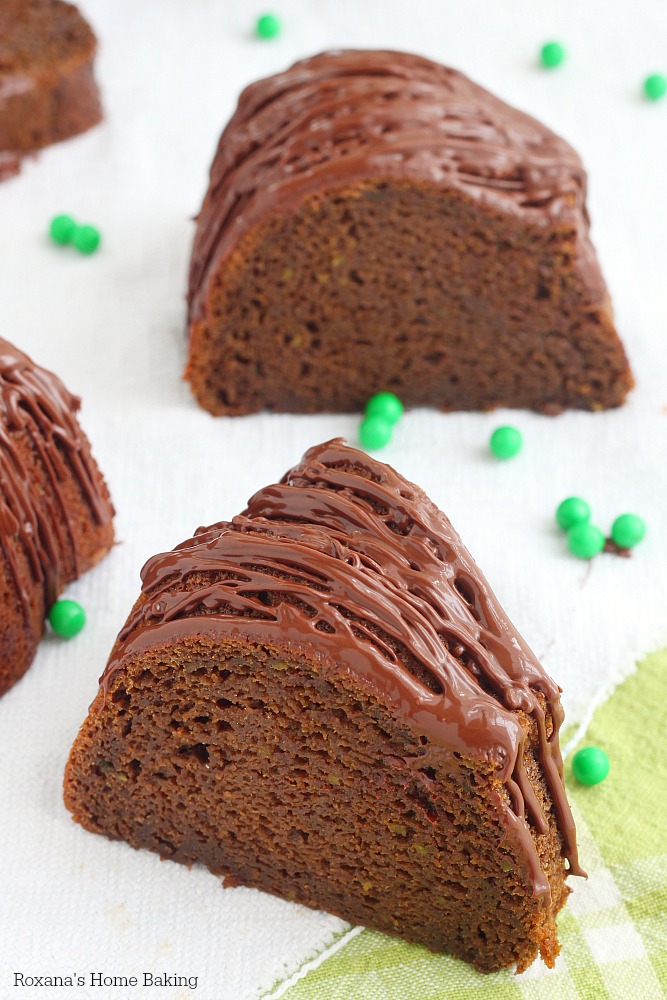 I was late to the whole avocado dessert train but now that I'm in I don't see a way back! One bite of this rich chocolate avocado cake pretty much blew my mind! It's so rich, so dense, so moist  and so, so addictive! It's perfect with a cup of coffee in the afternoon or after dinner. It's perfect for get-togethers. It's perfect for a dinner party. Whatever the occasion, you should give this cake a try!
Even non-avocado lovers will go crazy over this cake! The tiny green specks might gave you away that you used avocado in the cake. If they don't guess what the specks are, let them know it's avocado and watch how their jaws drop!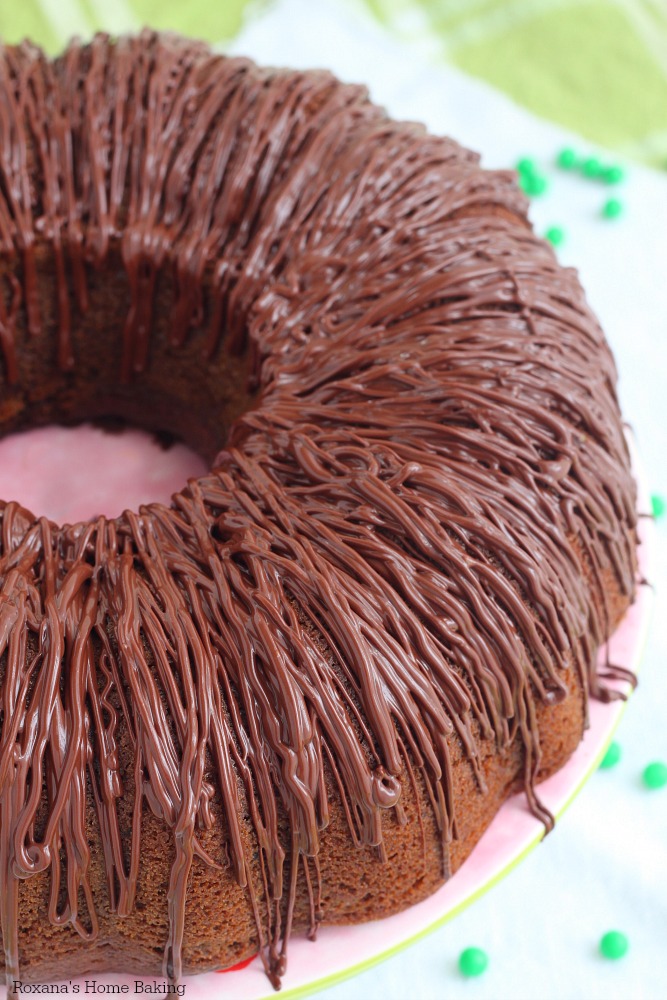 For this cake you must use a ripe California avocado. (here are few tips on how to choose and cut an avocado). One that mashes easily, without too much sweat. It should have a texture like butter at room temperature.
Since the avocado only replaces the butter in this recipe, you also have to make sure your eggs are at room temperature.  The combination of eggs and creamy avocado is what gives this cake the rich, dense brownie like texture.
To make this cake is as easy as 1, 2, 3.
In a large bowl lightly beat the eggs with water (or milk), stir in the mashed avocado and gently fold in the fry ingredients (sugar, flour, cocoa powder). No mixer needed. Just a bowl and a whisk.
Pour the batter into a greased bundt pan and bake in preheated oven. The cake can also be made in a 9″ round cake pan, you may have to adjust the baking time.
Once the cake is cooled, drizzle melted chocolate on top of it and serve!
Connect with California Avocados
{Website}  |   {Facebook}    |   {Twitter}  |   {Instagram}
[mpprecipe-recipe:556]
Happy Baking,
Roxana