No one can resist the comfort of a chocolate chip cookie and these cherry chocolate chip cookies are perfectly soft and chewy with an addictive smell wafting from the kitchen as they bake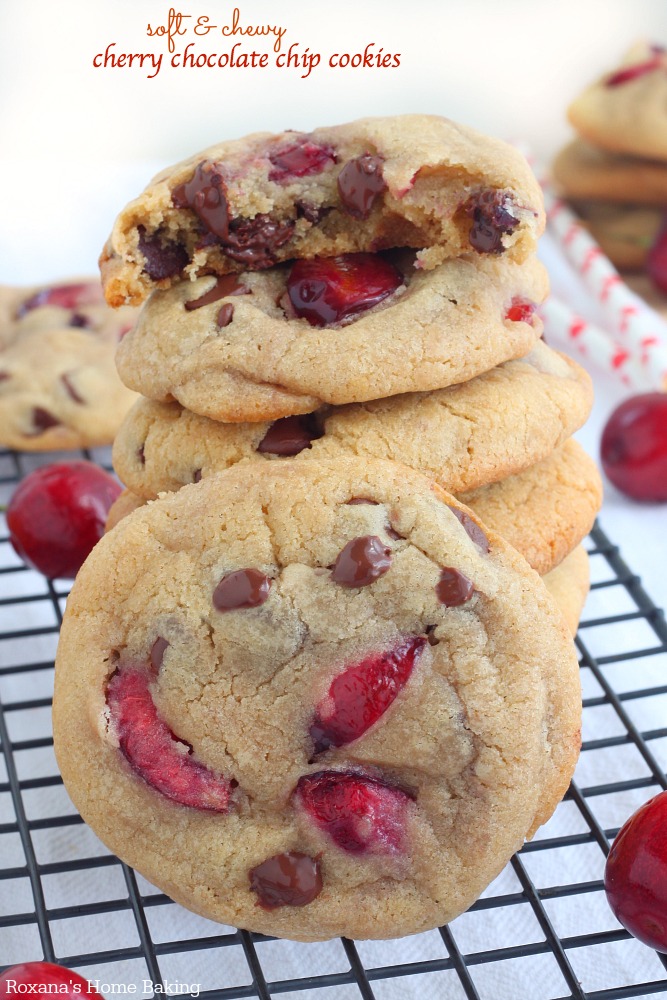 Chocolate chip cookies are a classic dessert. An iconic sweet treat passed on from generation to generation. I'm pretty sure every family has their best chocolate chip cookie recipe and today I'm going to share my latest chocolate chip cookie that will knock your socks off.
These cherry chocolate chip cookies are not your dunk in a glass of milk kind of cookie. They are so soft and unbelievable chewy all you'll want to do is sink your teeth in the chocolate-y goodness! They are stuffed to the max with bittersweet chocolate chips and fresh cherries.
Of course, if you don't care much for bittersweet chocolate chips you can use semisweet or even milk chocolate chips. Just make sure you overload these beauties!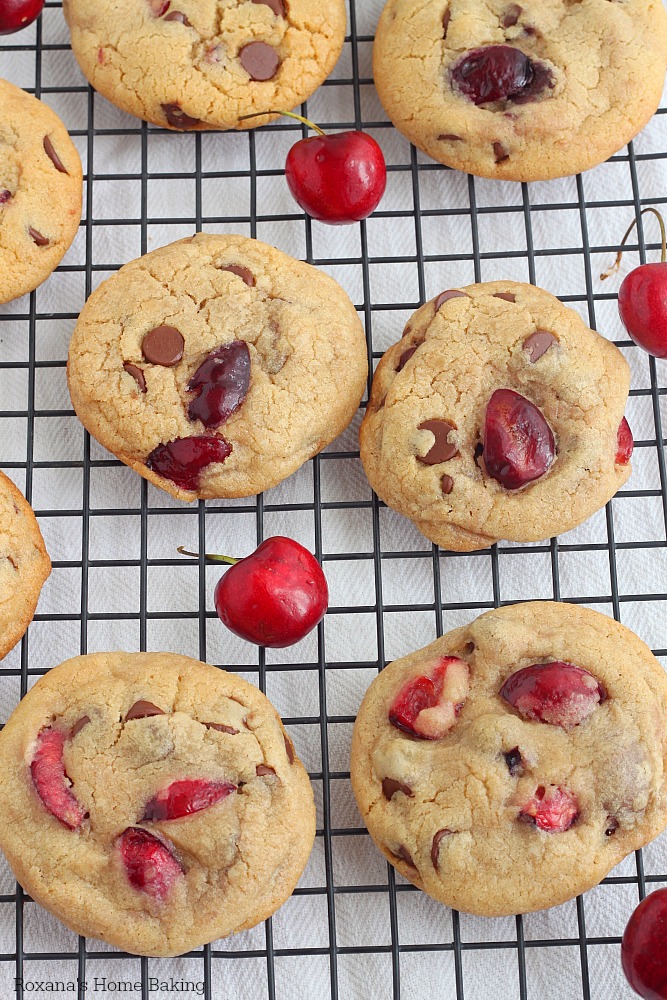 I love adding brown sugar to my cookies and this time I went light brown sugar all the way. The brown sugar gives the cookies a more chewy texture, keeps them moist and overtime they develop a richer flavor. Ironically, since brown sugar is used in this recipe, the cookies will become softer as they age.
Not that they last too long!
The recipe only yields around 20 big cookies. I used my large ice-cream scoop to drop cookie dough on the baking sheet. If you want more cookies, use a smaller scoop, but you have to remember to reduce the baking time.
To get the complete list of ingredients and directions, hop over to Imperial Sugar website
Happy baking,
Roxana