Take your backyard party up a notch with these grown up parfaits featuring layers of brandied peaches and creamy ricotta cheese. Prepare everything ahead of time and assemble just before serving.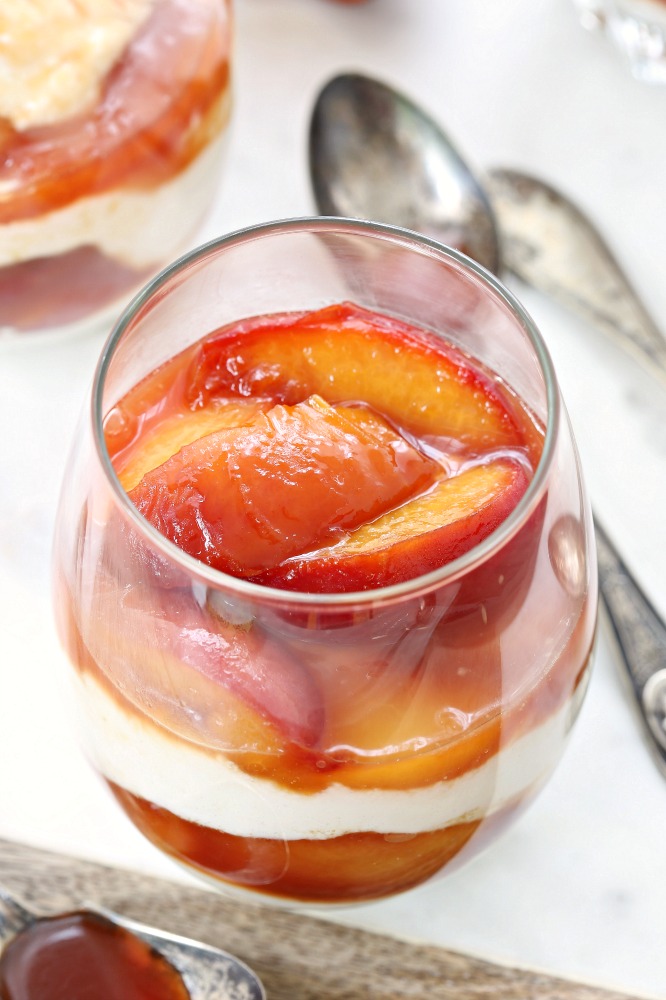 Memorial day weekend may not be the official first day of summer, but it sure opens the door to all the summer parties! The grill is hot, the drinks are cold and the fun never ends!
I don't know about you but I'm ready for summer and all the things that don't involve work!  My agenda is already filled with backyard parties, pool days with friends and a couple of trips to the beach! And this is just the beginning!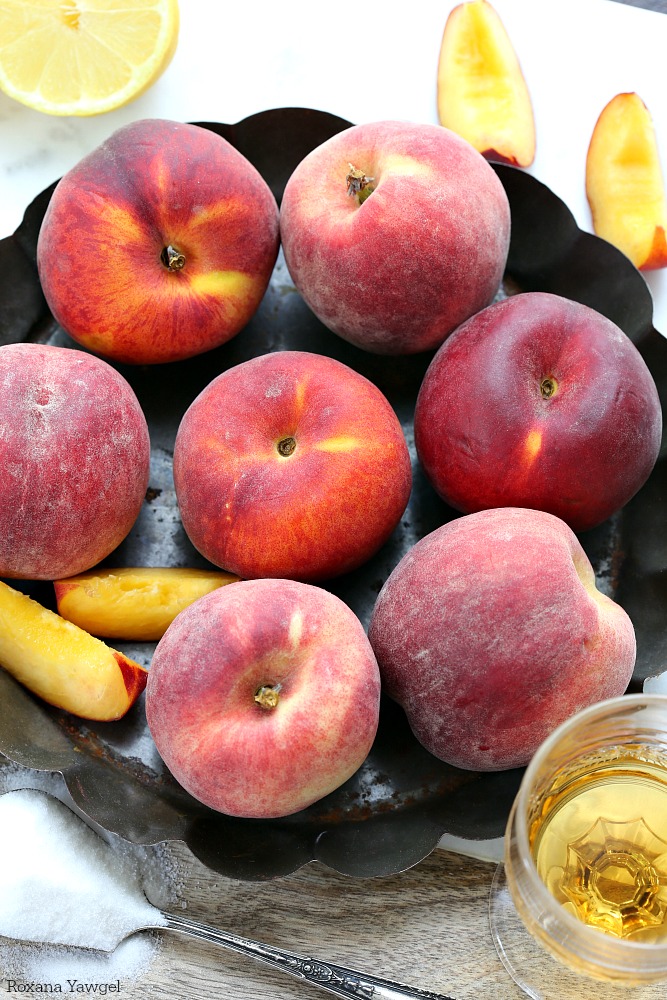 I have a long summer bucket list and planning on checking it off by September 1st!  I'm starting early, kicking the season with a grown up parfait! Brandied peaches and ricotta cheese parfait!!
Because fresh fruit!
Because creamy ricotta cheese!
Because brandy!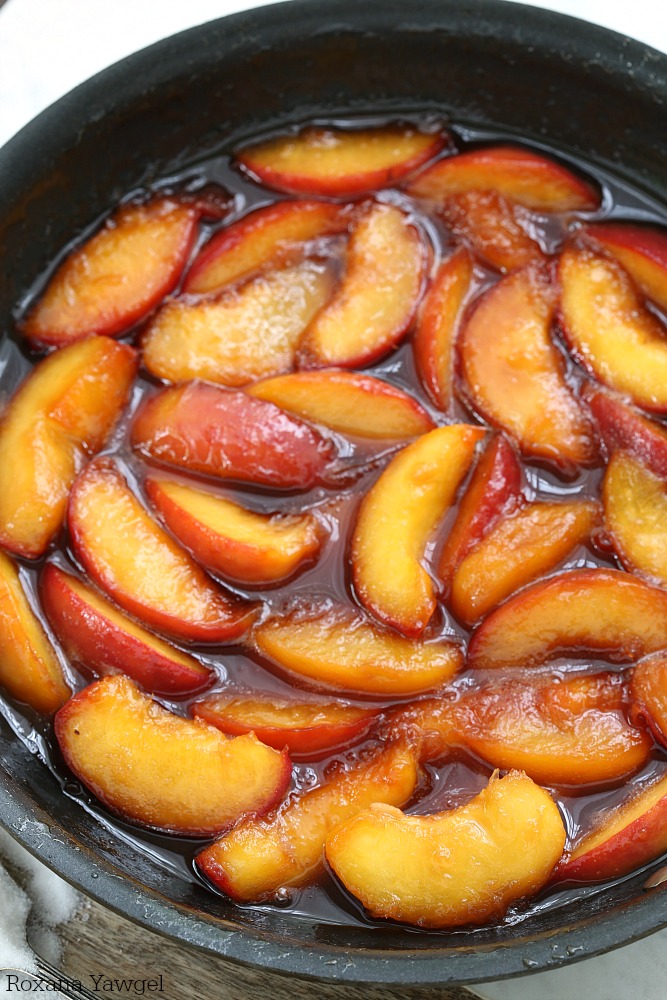 These brandied peaches and ricotta cheese parfait are created with busy schedules in mind. With my long bucket list, staying in the kitchen is not my priority and I'm guessing it's not yours either.
For these parfaits,  you can make everything ahead of time, even the day before and just layer them few minutes before your guests arrive. How easy is that? Or you can even ask the first to arrive to give you a hand.
No need to go all fancy, just spoon a little bit of the ricotta, a little bit of the brandied peaches and you're all set.
Of course, you can top it off with a big scoop of ice-cream! I thought about that after all my pictures were done!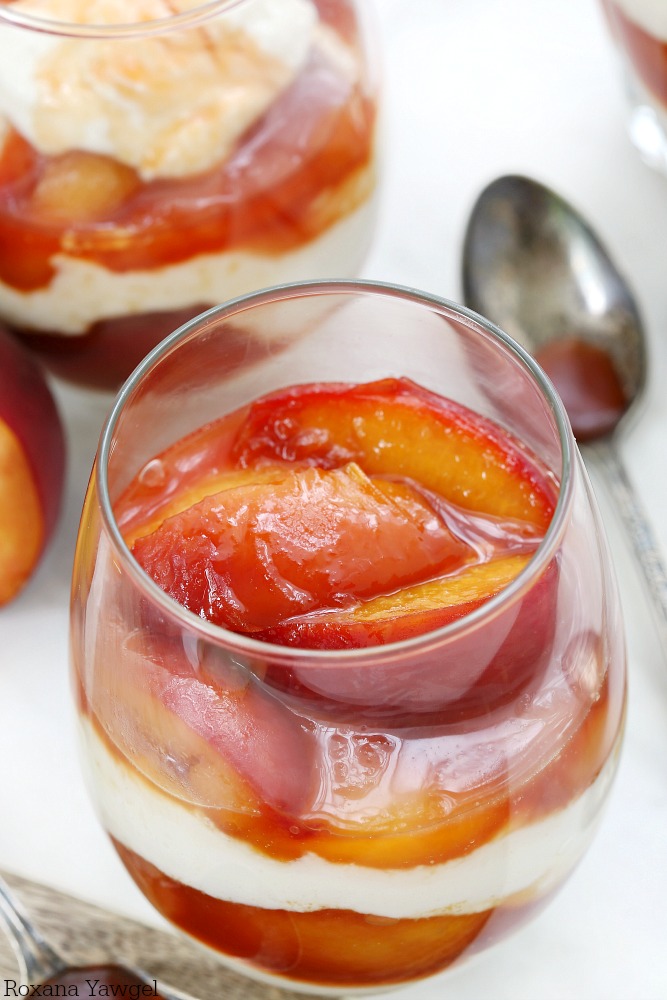 disclosure – this post is sponsored by Imperial Sugar. Although I've been compensated to develop the recipe and write this post, the opinions expressed here are all mine. thank you for supporting brands I love.