Rich Irish cream chocolate cake infused with chocolate condensed milk and topped with a dreamy Irish cream frosting, this Irish cream chocolate poke cake will knock your socks off!

Growing up, poke cakes were my mom's go-to cake. Every Sunday, every holiday, every family gathering and just because my mom would make a poke cake. She was famous for her poke cake!
It took me years and years to figure out what's the magic behind the poke cake. How come it was so moist and delicious like no other cakes we've had.
I remember one day I walked into our tiny kitchen and my mom was pouring the magic potion over what I thought back then a completely destroyed cake. Who would eat a cake with holes in them??? Yeah, I was clueless!
Of course, the next day when she served us cake after dinner I had no idea it was the same cake!!
Now, 30 years later, I'm starting to understand why poke cakes were her favorite cakes to make.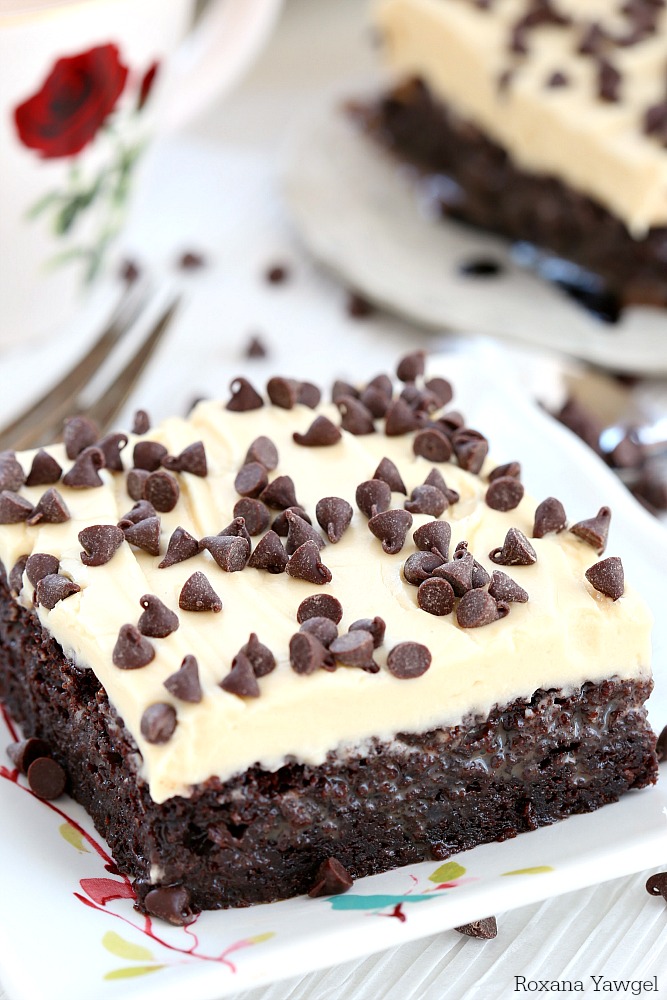 Just like my previous poke cakes, strawberry  and pumpkin, I made this Irish cream chocolate poke cake completely from scratch.
The cake comes together in no time, there's no creaming butter with sugar, you dump all the ingredients in the same bowl and mix until just combined.
If you do not find chocolate condensed milk, use the classic condensed milk. DO NOT use evaporated milk!
The frosting – it's not kid friendly! Unlike the cake part, in the frosting the Irish cream is used as is and it's definitely strong! Eat responsibly! 
To get the recipe, visit Imperial Sugar Website!
Craving more? Sign up for a trEATs affair email newsletter and get all the recipes sent right to your inbox!
Be sure to follow me on social media, so you never miss an update!
Facebook |  Pinterest   |    Instagram   |     Bloglovin'