A sweet flavorful bread, Julekage is traditionally served at Christmas in many Scandinavian countries, being most popular in Norway. In some areas is considered a cake and some people frost Julekage with a sweet white icing, which makes it even more like a Christmas cake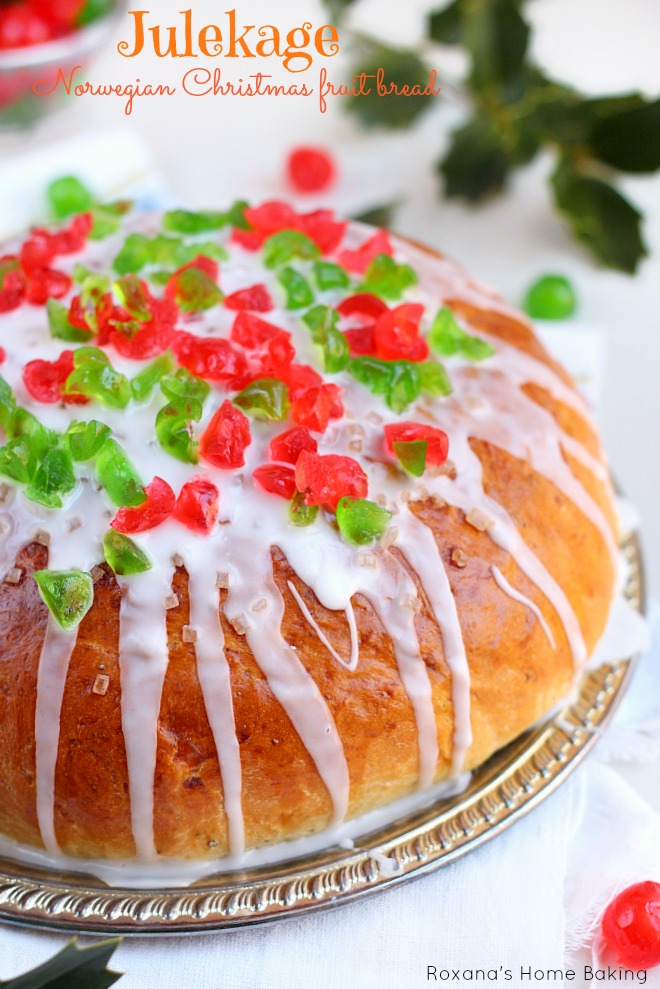 In a perfect world I would travel, bake and enjoy 0 calorie chocolate 365 days a year. Ever since I was a little kid I dream to travel around the world. The dream got bigger after reading Jules Verne's novel "Around the world in 80 days"
I day dreamed about all the places I would love to visit, all the traditional dishes I would enjoy or the cool outfits I would wear.
To be honest, I still want to go around the world and visit every single country, eat at least one traditional meal from each place I visit.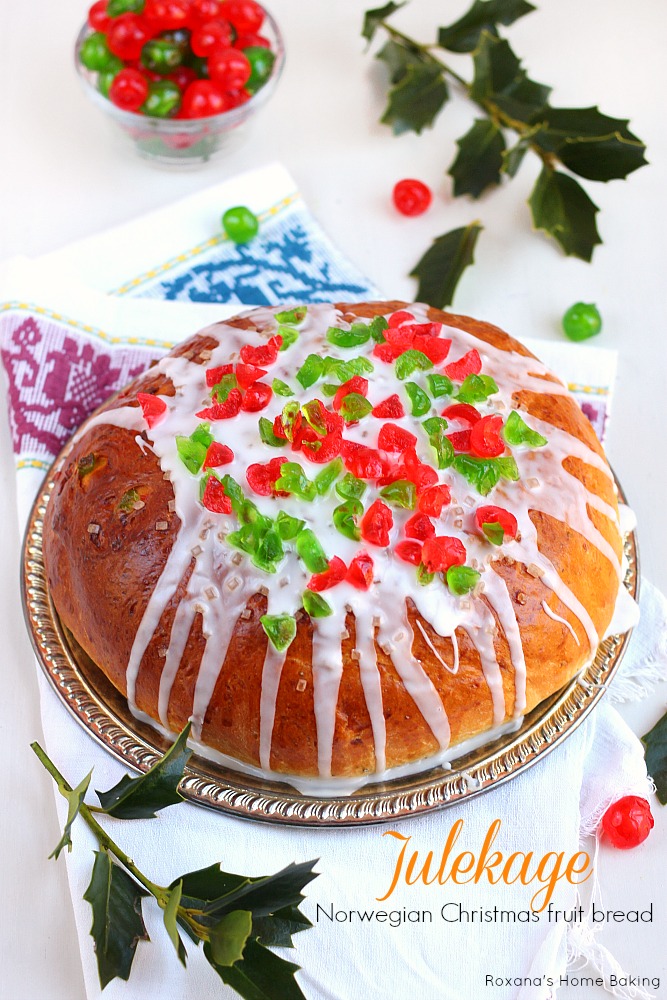 Baking, mostly around the Holidays, gives me the opportunity to have a taste of traditional meals from various countries. Last year I shared a recipe for my country's traditional Christmas bread and a recipe for Germany's Christmas bread – Stollen. At Easter time I shared traditional Easter bread recipes from Romania, Italy and Greece.
This season I'm traveling to Scandinavia to bring you a recipe for their traditional Christmas bread – Julekage.
For those of you unfamiliar with the name, Julekage – it is a sweet, flavorful bread served at Christmas time is lots of the Scandinavian countries, being most popular in Norway. It's usually flavored with freshly ground cardamon, but there are recipes calling for ground cinnamon and/or nutmeg.
Like other holiday breads, a variety of dried fruits is added to the dough. For mine I used red and green cherries, but you can use any dried fruit or candied citrus peel.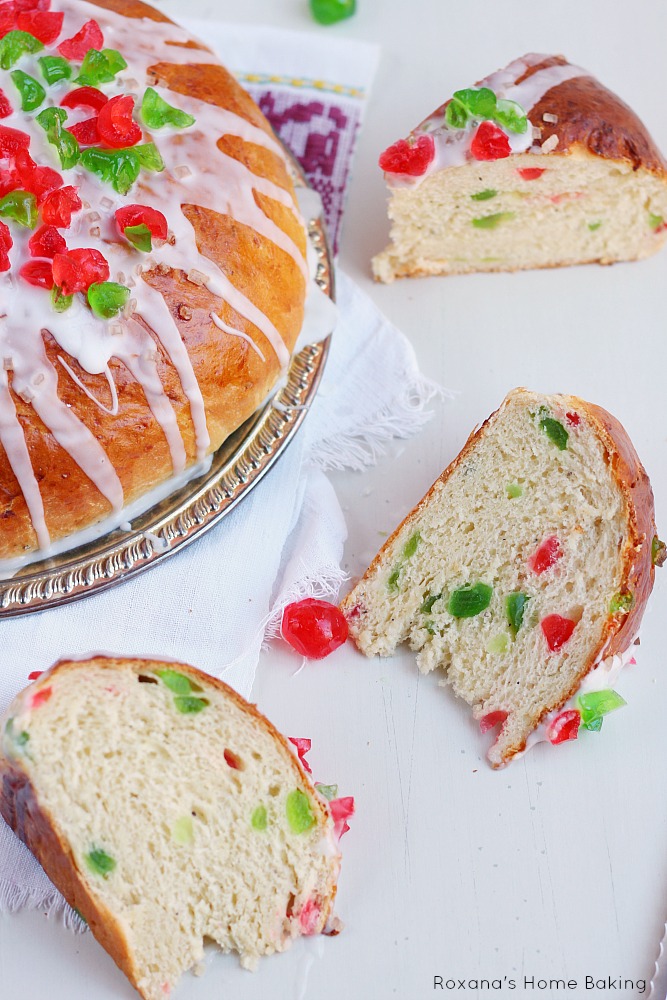 To get the recipe for this Norwegian Christmas bread you'll have to visit Red Star Yeast' s website
While you're there, you can browse around and pick some tips for baking with yeast or get familiar with lots of baking terms.
Happy Baking,
Roxana
This post is sponsored by Red Star Yeast. I have been monetary compensated for writing this post. Opinion expressed in this post are and will be mine.