Only 5 ingredients needed to make these quick and easy oatmeal bars with a thin layer of chewy gooey dulce de leche.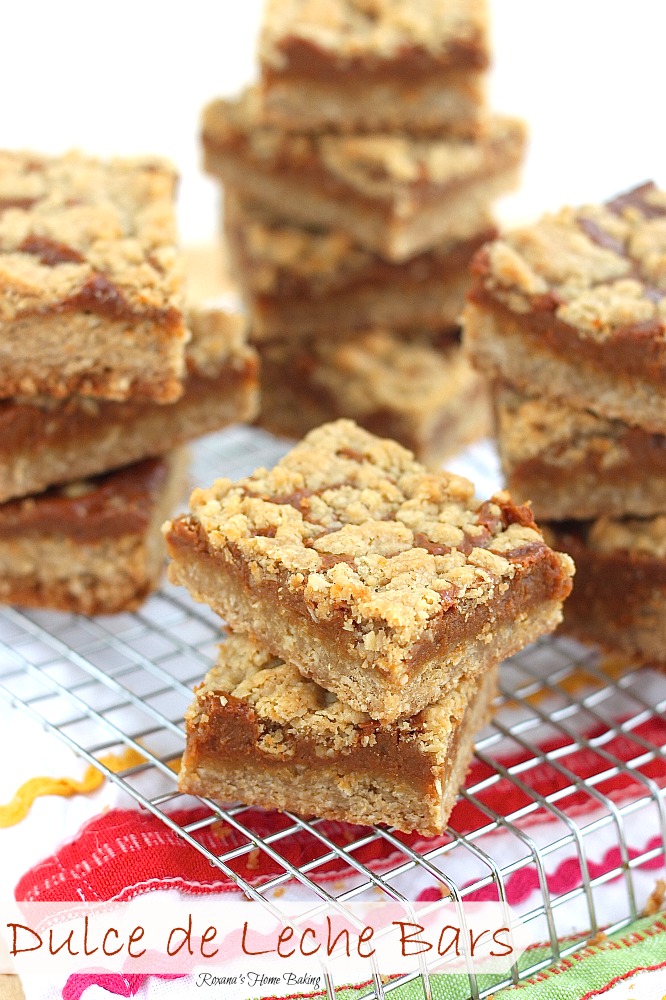 I love oatmeal bars. They are so versatile and one of the easiest treats that, probably, even my baby girl can put them together.
All you have to do is add everything in the food processor, pulse a few times and your work is done! But that's when the fun part begins. You can either bake them simple or go crazy with the filling. Fresh fruit, jam, preserves, dried fruit and nuts, peanut butter, chocolate, the possibilities are endless.
This time I went with a can of dulce de leche. Some of you might be saying – but Roxana, Cinco de mayo is over. Check your calendar for goodness sake!
Please, let me explain. I shared a recipe for chocolate cupcakes with dulce de leche frosting in January, chocolate dulce de leche bread and chocolate layer cake with dulce de leche frosting in September and apple dulce de leche tart in October.
Dulce de leche is year round in season around here.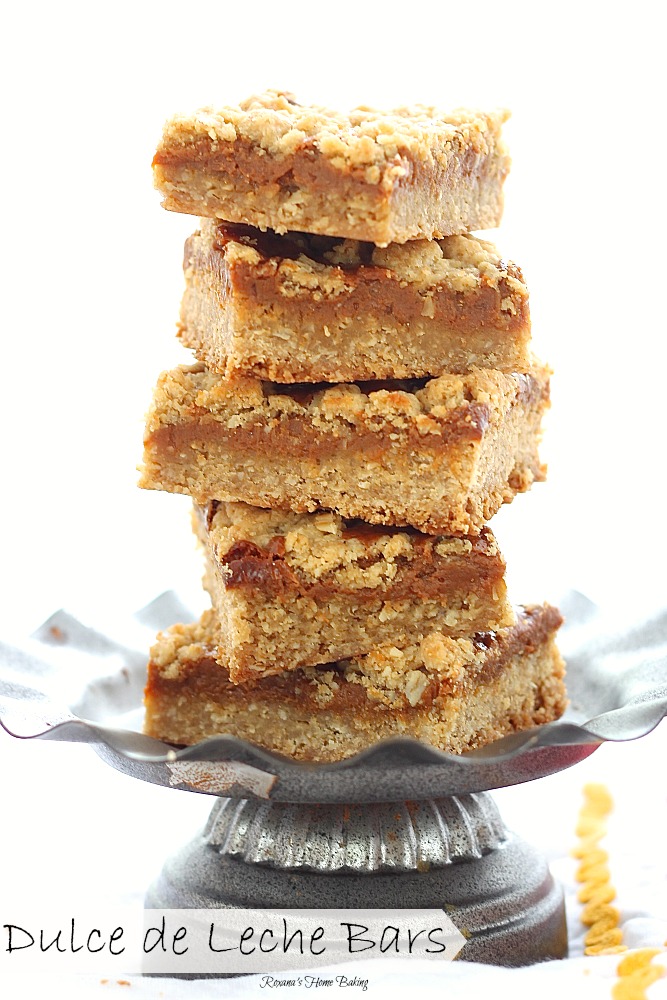 I'm sharing the recipe for these dulce de leche oatmeal bars on my friend Liz's blog. Click on the link below to read my post and get the recipe.
Sending love your way,
Roxana