Apple Dulce de Leche Tart – buttery crust filled with sweet apples and brushed with dulce de leche. A wonderful easy to make fall dessert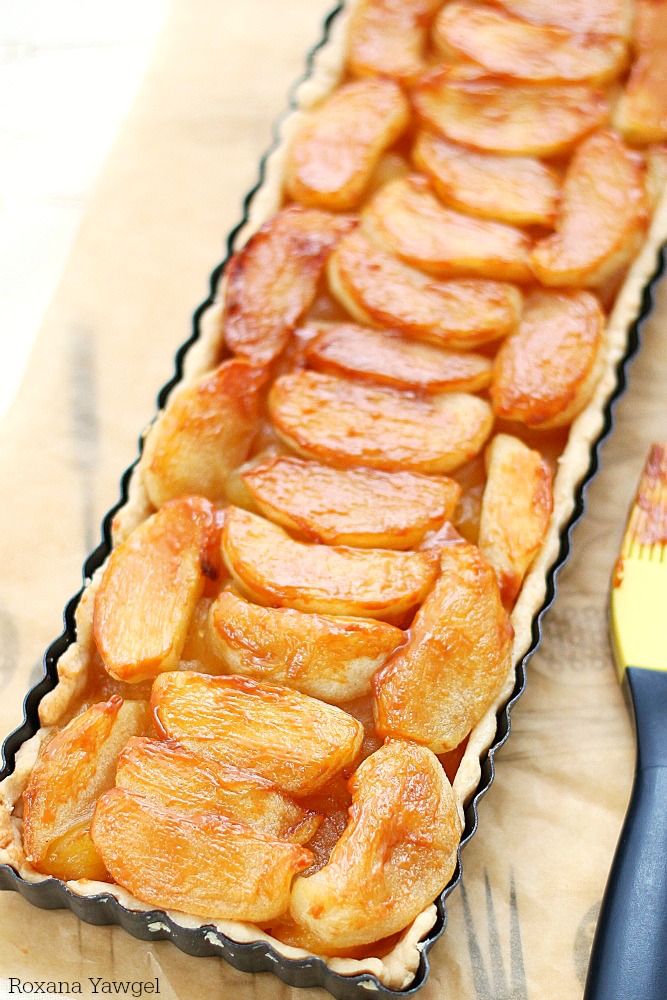 If you had asked me a year ago how many calendars I know of I had told you there's just one calendar for everyone.
Turned out I was wrong. There are at least two.
The one that everybody knows of and another one with food holidays. Don't ask me who invented this food holiday calendar but I'm pretty sure you have seen or heard "Happy National …. Day" or month or week.
I was just checking my calendar and saw every single day in October is a National Food Holiday. Really, here's a print screen.
And to top it October is the National Month for apples, caramel, cookies, dessert and 11 more. If you have a Google+ account I'm pretty sure you can see all the holidays in the Google Calendar.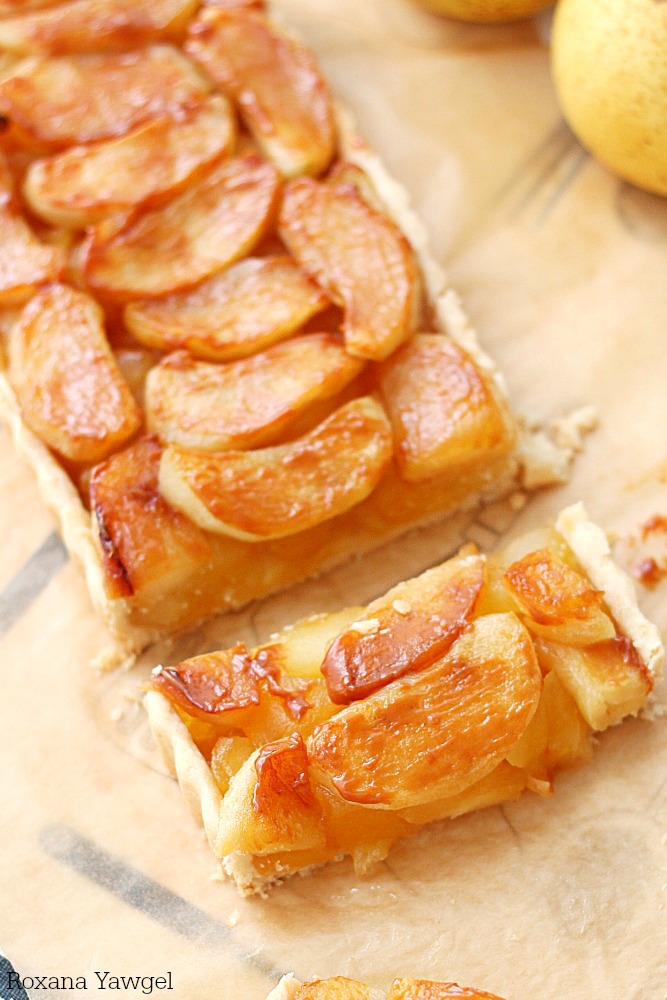 I love apples and used them lots of times in baking but when it comes to caramel, well let's just say, we're not BFFs.
i could have bought some caramel from the store but I forgot and I had no caramel candies in the house. The closest thing I had was some leftover dulce-de-leche from the chocolate dulce de leche bread and chocolate cake with dulce de leche frosting.
Just heat some a little bit and it's nice and runny, perfect to brush the tart with it.

Another ingredient I'm not BFF with is shortening. I can not make a pie/tart crust using shortening to save my life.
I'm all butter kinda of girl.  And I think it tastes even better. Buttery and flaky! And it's totally foolproof!
As for the apples I used some honey crisp and Fuji, but I'm pretty sure any cooking apples would work.
This tart is definitely going to be on our Thanksgiving menu.
Apple Dulce de Leche Tart
---
Yields one 12X4 tart pan
Apple Dulce de Leche Tart - buttery and flaky tart crust filled with diced apples and finished with a layer of dulce de leche.
30 minPrep Time
1 hr, 30 Cook Time
4 hrTotal Time
Ingredients
1 cup all purpose flour
pinch of salt
6 tbsp cold diced butter
2 tsp icy-water
4 Fuji apples
3 honey crisp apples
3 tbsp butter
1/2 cup sugar
1/2 cup dulce de leche
Instructions
In a food processor add the flour, salt and butter. Pulse few times until the mixture resembles fine bread-crumbs. Add few drops of water at a time and pulse until the dough comes together in a ball.
Take the dough out and with your fingers press it in a 12X4 tart pan covering the sides as well.
Cover with plastic wrap and refrigerate for at least 30 minutes.
In the meantime, peel and core the 4 Fufi apples. Cut them into 8-10 slices.
Place them in a saute pan with the 3 tbsp of butter and cook over low heat until just begin to brown on the edges. Set aside.
Peel, core and roughly chop the remaining 3 apples. Put them in a small saucepan with the sugar and cook for about 20-25 minutes until soft but not mushy.
Heat the oven to 375F. Remove the plastic wrap from the tart shell, cover it with parchment paper and fill with baking beans/uncooked rice.
Bake for 15 minutes. Remove the parchment paper and the beans and cook for 5 more minutes.
When baked, take it out of the oven completely (without turning off the oven) fill it with the cooked chopped apples and arrange the caramelized apples on top.
Return to the oven and bake for 30 more minutes.
Just before taking it out of the oven, heat the dulce de leche for 1 minute in the microwave and as soon as the tart is baked brush the dulce de leche over the sliced apples.
Cool completely before serving.
7.6.8
372
https://atreatsaffair.com/apple-dulce-de-leche-tart-recipe/
Roxana Yawgel http://atreatsaffair.com/ All images and content are copyright protected. Please do not use my images without prior permission. If you want to republish this recipe, please re-write the recipe in your own words, or simply link back to this post for the recipe. Thank you.
If you like this apple dulce de leche tart you may also like
Apple pie cups with cinnamon streusel topping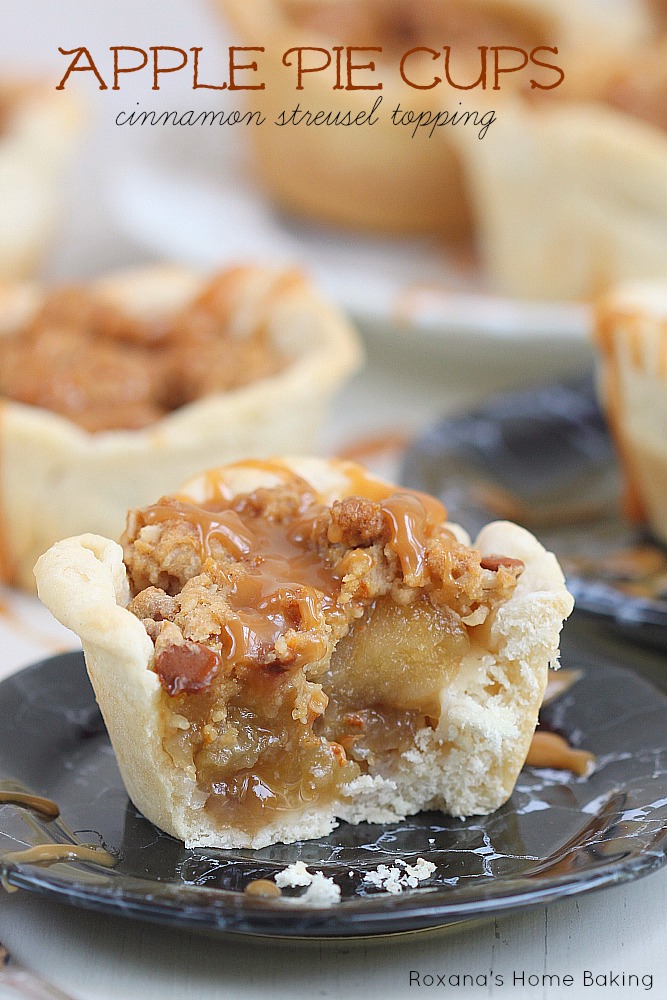 Ricotta tart with honey and figs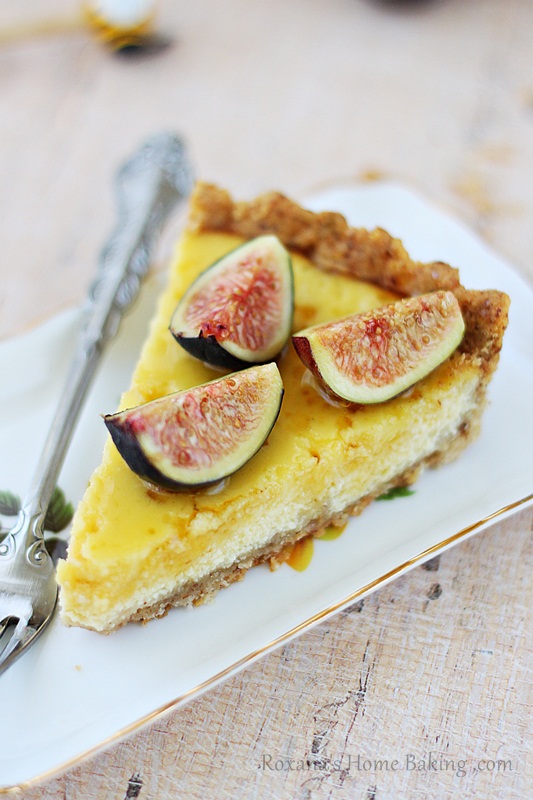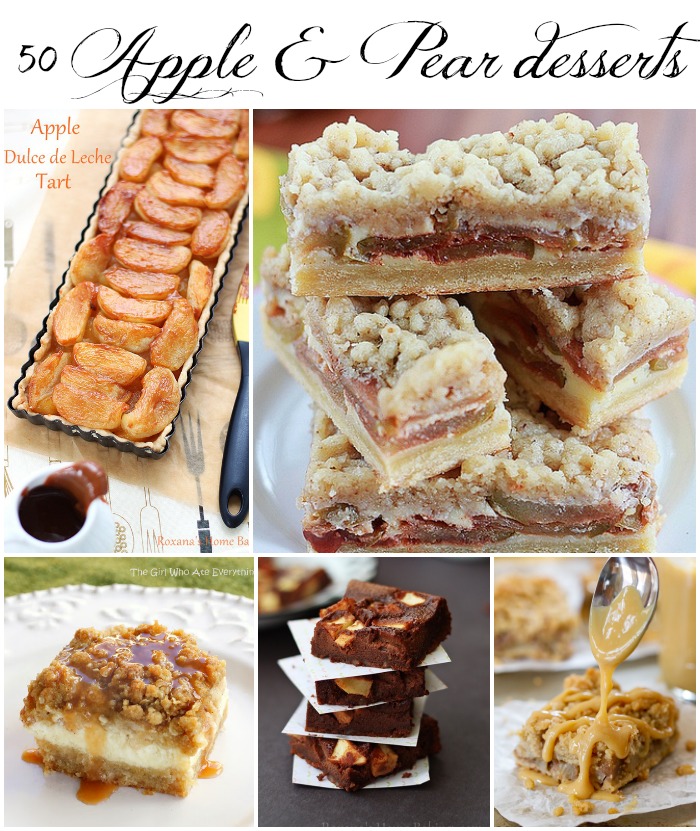 Apple Tart at Gimme Some Oven
Apple Tart at Rosa's Yummy Yums
Apple Tart at Food Republik