So moist and tender, this smores coffee cake is filled with chocolate chips and topped with a layer of ooey gooey toasted marshmallows.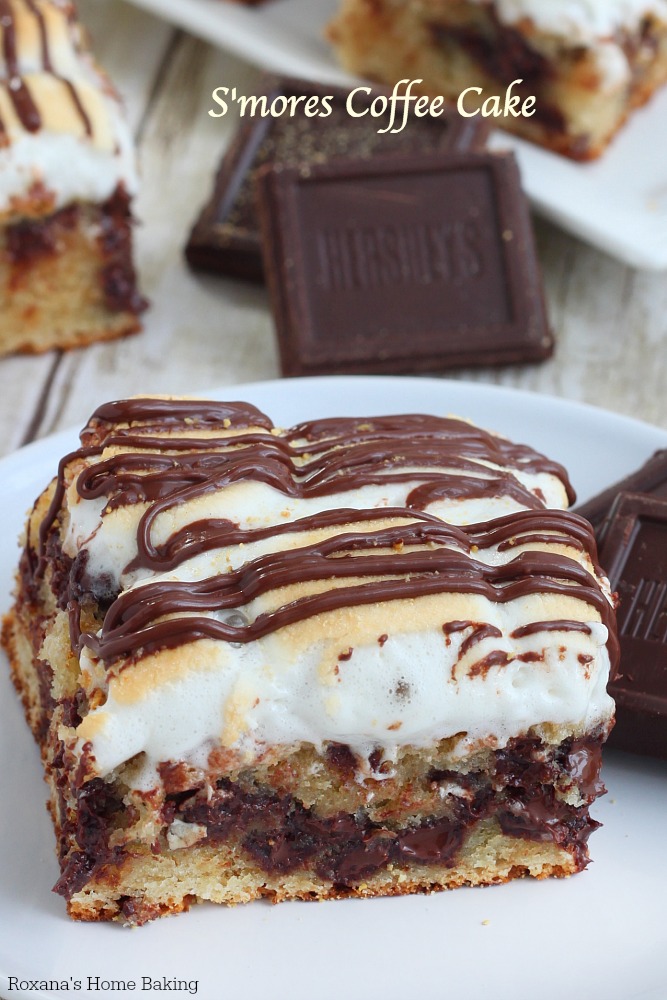 Looking for a sweet treat to get you though the day or put a little magic in your afternoon? Have some coffee cake!
I always wanted to know where does the name coffee cake comes from. Almost all the coffee cake don't have any coffee in them.
Is it called coffee cake because it pairs well with coffee? Don't get me wrong …. cake is cake and I'll eat it wherever and whenever I can with or without a cup of coffee.
This smores coffee cake doesn't need a cup of coffee. Of course, you can have one, but you'll be too busy reaching out for a second piece of cake, you'll forget all about the coffee.
Just look at this cake! You know I'm right!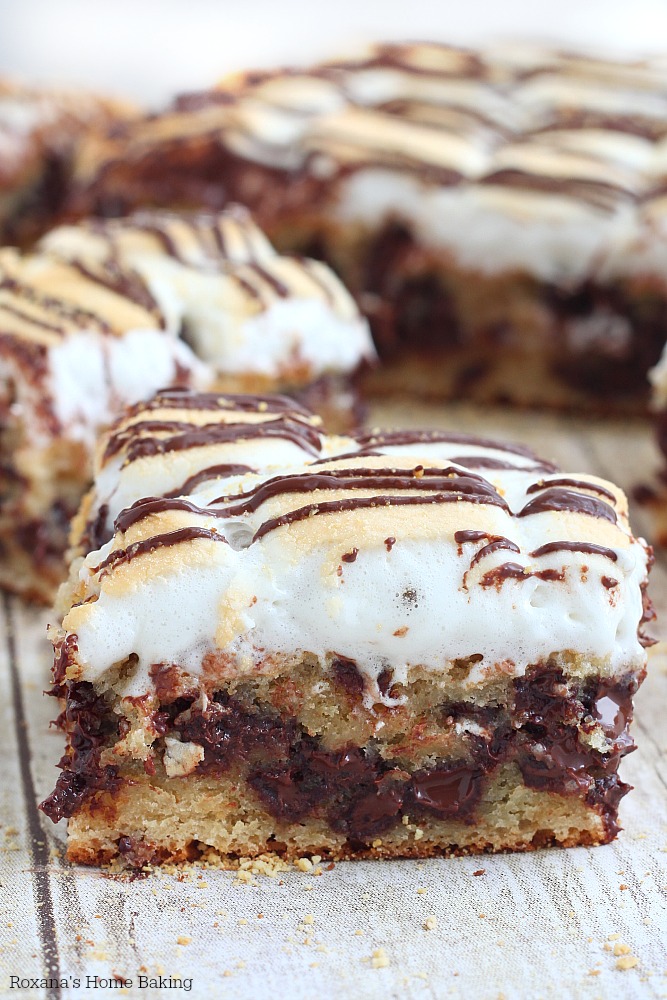 This smores coffee cake is a breeze to make. Just like most of the cakes, you start by mixing the butter with the sugar. Grapeseed oil is also mixed in.
If you do not have grapeseed oil, canola or vegetable oil can be used instead. I love using grapeseed in my baking. Since it's odorless I can add it to lots of baked goods like in this peach pie cake or these chocolate glazed donuts .
Another must ingredient in this coffee cake is the greek yogurt. It brings moisture to the cake making it so soft and tender. I have tried this recipe with sour cream and although it turned out great too, I prefer the greek yogurt version.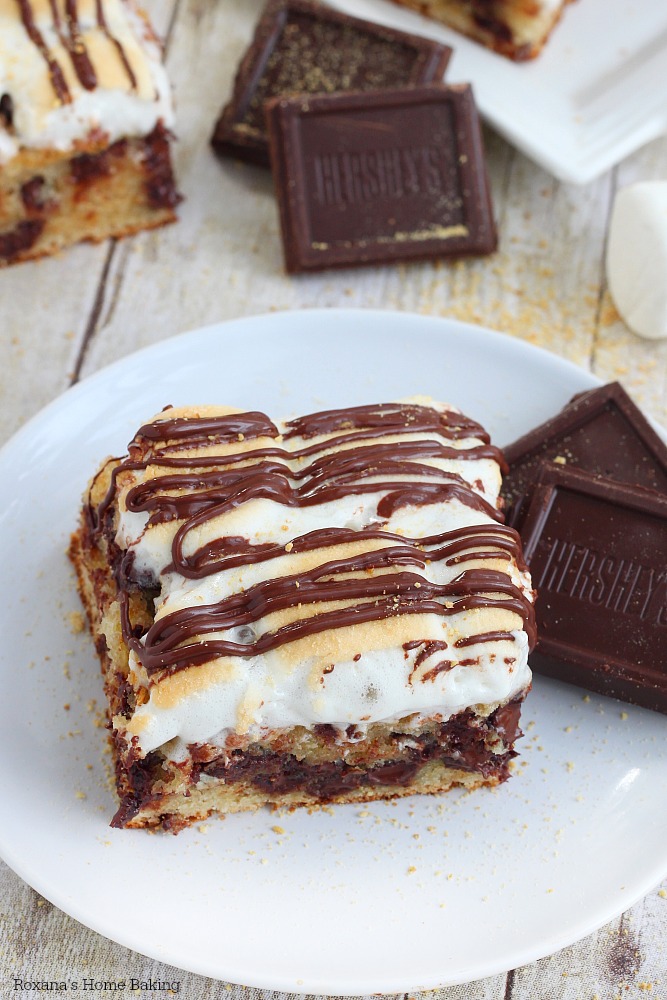 For the ooey gooey marshmallow topping, I used big marshmallows and cut them in half. Once the cake was fully baked, arranged the marshmallows over it and placed it for a couple of seconds under the broiler.
At this point, you have to watch the cake very carefully. Marshmallows toast very quickly under the broiler. It takes less than 1 minutes to have all the marshmallows puffed and golden brown.
If your oven does not have a broiler, you can remove the cake from the oven when it's almost done, top it with marshmallows and continue to bake for an additional 5 minutes.
To cut the cake is a little tricky. The gooey marshmallows stick to the knife so it's best to clean the knife's blade after each cut.
Looking for other s'mores recipes? Scroll to the bottom of this post! A handful of very talented bloggers will be sharing s'mores recipes all week long!
[mpprecipe-recipe:555]
Happy baking,
Roxana