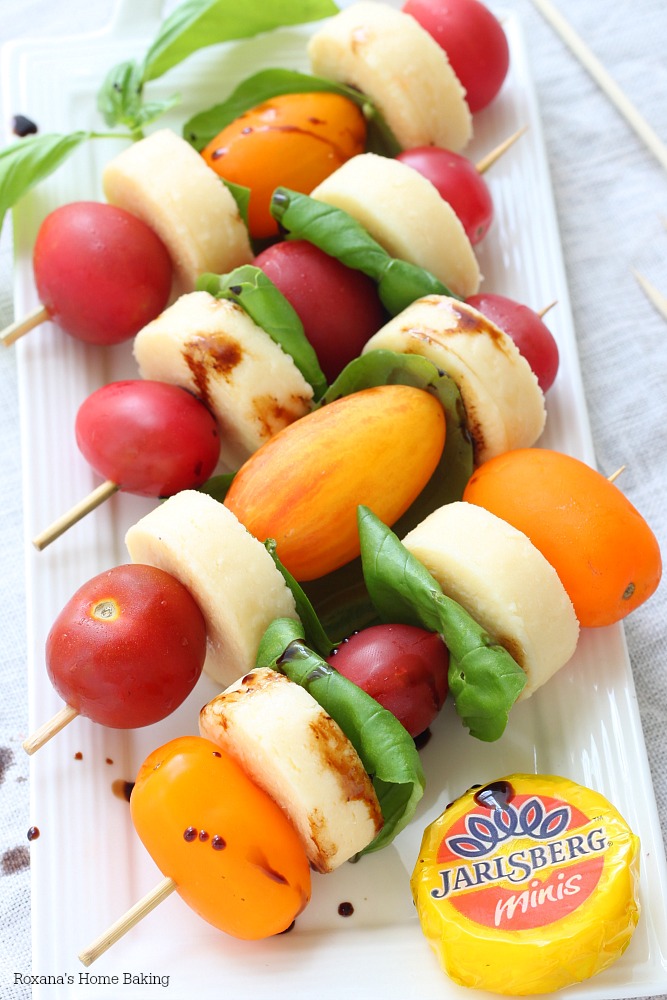 One of my favorite activities almost every saturday morning starting late May is going to the local farmers market. Here the market opens mid April but only mid to late May fresh produce makes its appearance.
By june there's an abundance of fresh produce. Berries, peaches, cherries, corn, carrots, squash, melons, greens and all kinds of tomatoes to name a few. Heirloom tomatoes are my favorite picks. There's always a multitude of colors and sizes makes me wanna pick all of them! I love tomatoes. I could honestly say tomatoes are my favorite vegetable. Too bad they are a fruit and I really don't know which one is my favorite fruit.
You know what else I love – caprese salad! I could eat some every single day! I mean, what's not to love?
Copious amounts of cheese, tomatoes, fresh basil = love!!!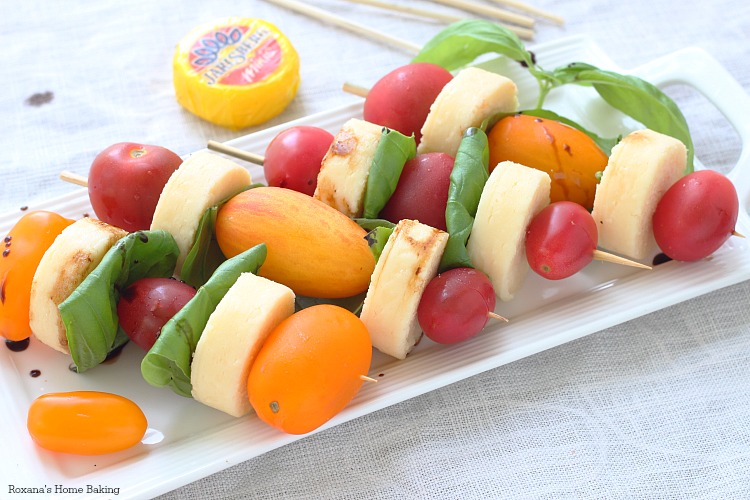 There's just one thing I may not like about caprese salad. All The Slicing!!
Slice the cheese,  slice the tomatoes – I was not hungry anymore by the time I'm done fixing the salad.
I have a little secret. I'm using Jarlsberg mini's and grape tomatoes for my caprese salad. No slicing involved!
To make it a little fancy, I used some small skewers. Aren't they pretty?
To make caprese salad you'll need just a few ingredients
– Jarlsberg mini's
– grape/cherry tomatoes (pick the ones that are plum and fully ripe)
– fresh basil leaves
– salt & pepper
– balsamic reduction or dressing
That's it!

Have you tried the new Jarlsberg mini's? If you haven't and even if you did, you can still enter the giveaway I'm running on Facebook! (giveaway ends 7/24 (Thursday) at 11:59:59 PM ET )
Good luck!
Roxana