Infused with vanilla flavor and coated in white chocolate with dark chocolate stripes, these made from scratch copycat zebra cakes are dangerously good!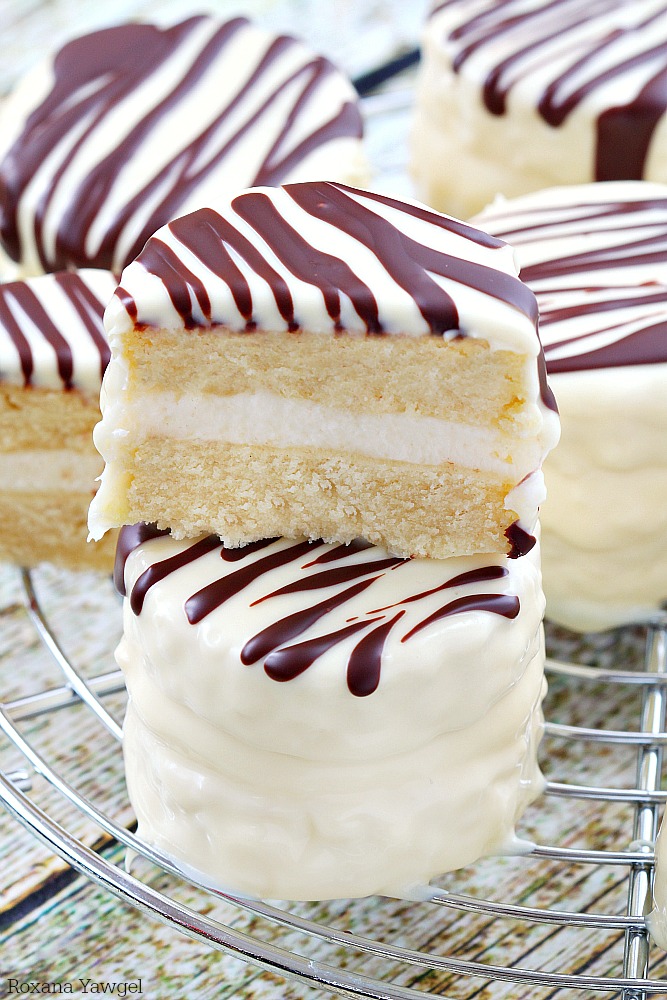 The other day I was telling you about my husband's new job. Well, not necessary a new job since he's still working for the same company but he's no longer working from home (after more than 6 years). These last couple of months have been a roller coaster. We've been traveling with him as much as possible, but there are times when things just need to get done around the house, I itch to bake some treats and Tiffany needs to work on her Nadia Comaneci moves.
Over the last couple of months we graduated from scheduling our week after Sunday's brunch to scheduling our time 3 to 6 months in advance. It's pretty crazy and we're still learning as we go.
Now we cherish more than ever our time spent together and we celebrate big time! With cake, of course!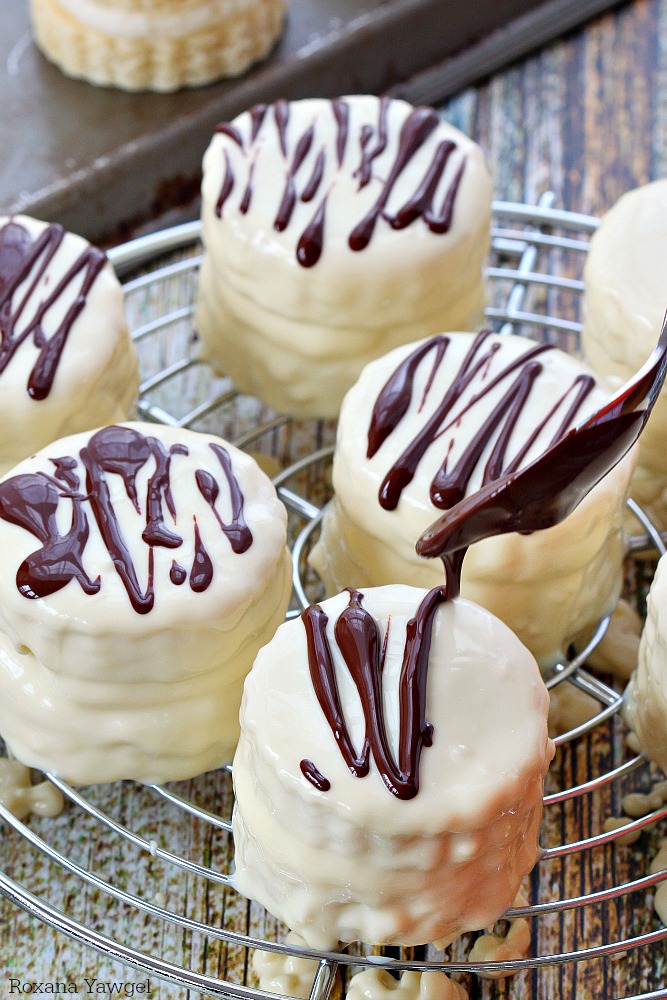 As you're reading this, my husband is either on his way back home or already arrived. We could not be more excited to spend the next 3 weeks together.
Of course, there will be a day when we'll map out all the upcoming trips, I buy at least 5 round-trip tickets for Tiffany and I and decide what excursions we're going to take during our cruise early next year!
Almost two weeks on a Carribean Cruise!! Doesn't that sound like a dream come true?  (I just have to remember to pack enough Dramamine otherwise it's going to be the ultimate nightmare)
Do you like to go on a cruise? I hope you do and if you win this chocolate cruise sponsored by Imperial Sugar you take me with you!
Since we all can't go on a chocolate cruise, I figured I make at least some chocolate cakes to drown our sorrows. And not just any chocolate cakes, but homemade zebra cakes.
I've seen a couple of versions of this recipe but made with a store bought cake mix. There's nothing wrong with that, I just wanted to make a version that's completely from scratch.
After a couple of trial and error, I gotta tell you, these copycat zebra cakes are better than the store bought ones.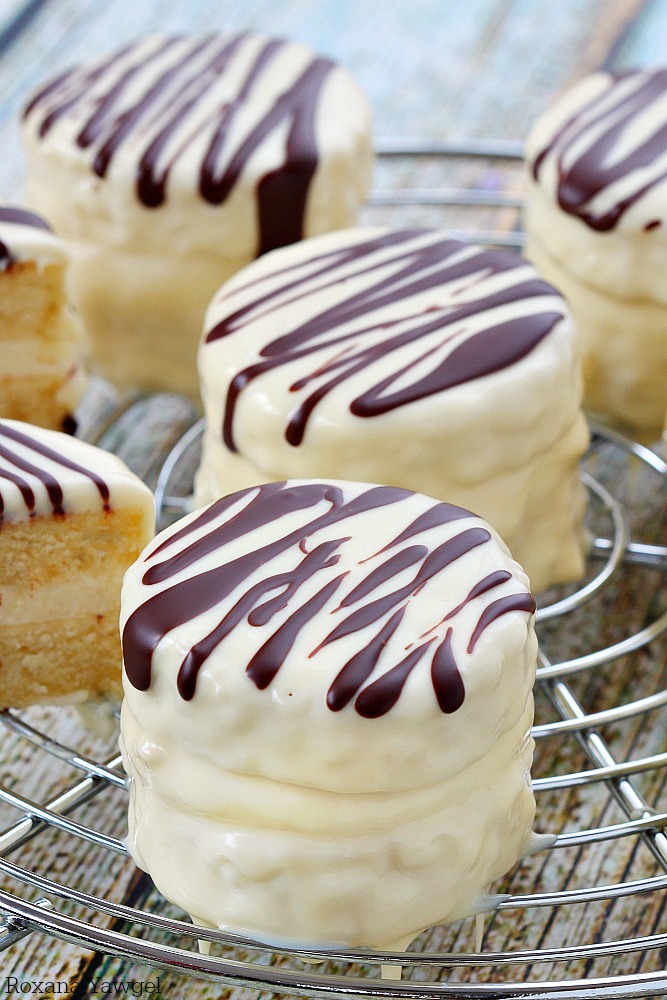 What makes the cakes extra special, in addition to being made from scratch, is the white chocolate coating with dark chocolate stripes. I know candy melts are widely available and easy to work with, but the white chocolate coating takes these zebra cakes to a whole new level!
If you're wondering how I made by chocolate stripes to blend in with the white chocolate coating, is really easy. Once you drizzle the dark chocolate stripes, tap the wire rack a couple of times. The chocolate will blend in.
Also, keep in mind the stripes don't have to be perfect! They give each cake its own character!

To get the recipe, visit Imperial sugar website
Craving more? Sign up for a trEATs affair email newsletter and get all the recipes sent right to your inbox!
Be sure to follow me on social media, so you never miss an update!
Facebook |  Pinterest   |    Instagram   |     Bloglovin'
Happy baking,
Roxana