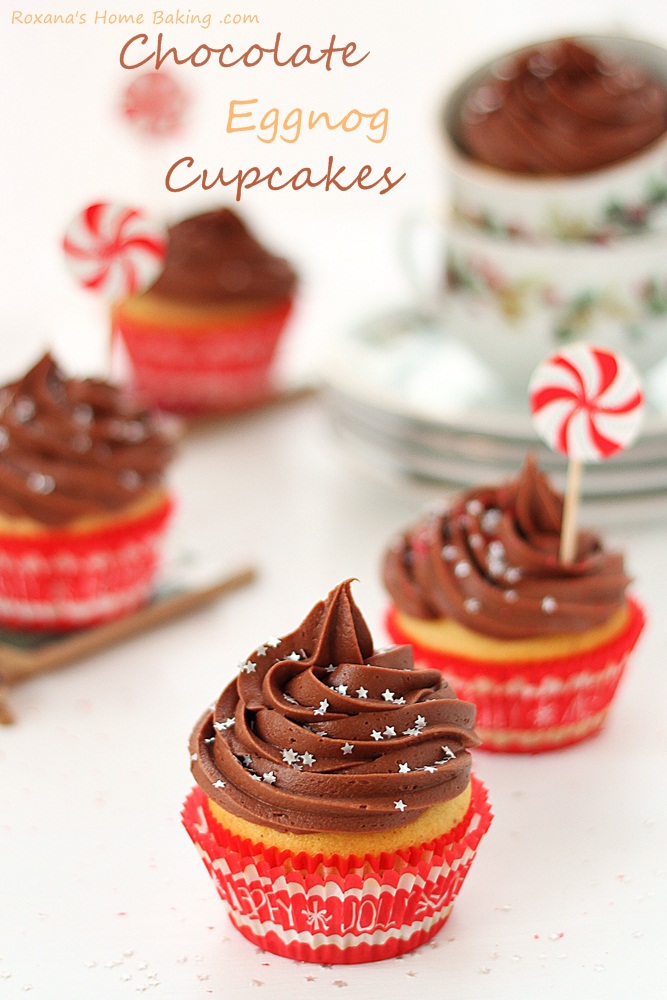 Last year it was the first time I tried eggnog. I wasn't sure what to expect but I wasn't impress. I didn't feel it was something I see myself drinking while chatting with my friends and family and having a great time.
But I love baking with eggnog. I love the nutmeg sweet flavor it gives to baked goods. I have tried eggnog in a couple of recipes : eggnog chocolate chip bread, eggnog pumpkin bread, eggnog nutella cookies and eggnog pumpkin cupcakes but I wanted more.
I wanted more chocolate and eggnog.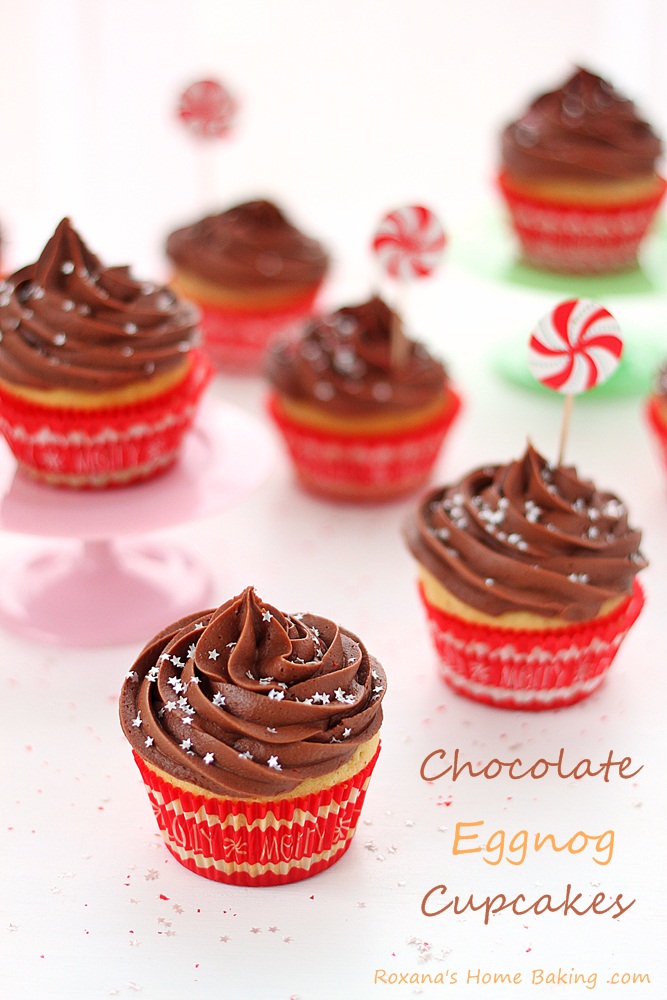 I knew I wanted to used chocolate cream cheese frosting but wasn't sure how I wanted the cupcakes : chocolate eggnog cupcake or just eggnog cupcakes. It was time to toss a coin. Tail? Head? Eggnog cupcakes it is.
It was time to take the butter and the eggs out of the fridge, measure the flour and prepare my kitchen for a pile of dirty dishes.
Few hours later I got out of the oven the cupcakes. The eggnog flavor was to powerful made me take a bite of one without thinking twice. I had probably eaten it all if I hadn't burned my tongue with it. The cupcakes are sweet, with a small crumb and the nutmeg aroma makes them absolutely irresistible.
I added some nutmeg to the chocolate cream cheese frosting, but if you feel a little adventurous you can add some rum.
Eggnog cupcakes with chocolate cream cheese frosting
---
Yields 10 cupcakes
Flavorful eggnog cupcakes topped with velvety chocolate cream cheese frosting
10 minPrep Time
20 hrCook Time
1 hrTotal Time
Ingredients
Eggnog cupcakes

6 tbsp (84 grams) room temperature butter
1/2 cup sugar
2 eggs
1 tsp baking powder
1/2 tsp nutmeg
1 1/3 cup (160 grams) all purpose flour
1/2 cup (60 ml) eggnog

Chocolate cream cheese frosting

1/4 cup (56 grams) room temperature butter
1 cup (226 grams) room temperature cream cheese
4 cups (480 grams) powder sugar
1/2 cup (40 grams) unsweetened cocoa powder
1/2 tsp nutmeg
Instructions
Eggnog cupcakes
Heat the oven to 350F. Place paper liners in 10 cupcake holes. Set aside.
In a mixing bowl cream the butter with the sugar until light and fluffy.
Scrape the sides of the bowl with a spatula, start mixing again and add the 2 eggs, one at a time. Scrape again the bowl.
Add the nutmeg and baking powder.
Alternately add the flour and eggnog. Mix until just combined.
Pour the batter into the prepared 10 cupcake holders, lift the pan about two inch above the counter-top and drop it (on the counter top) - these way any air-bubbles inside the batter break and the cupcakes bake with no holes
Bake in preheated oven for about 20 minutes or until a toothpick inserted in the middle comes out clean.
When the cupcakes are baked leave to cool slightly in the pan before removing.
Cool completely before frosting.

Chocolate cream cheese frosting

In a mixing bowl cream the cheese and butter until fluffy.
Sift together the powder sugar, cocoa and nutmeg and slowly, 1/2 cup at a time add to the creamed mixture.
When all the sugar is incorporated increase the spreed to medium and mix for 2-3 minutes. The frosting should be velvety and stiff enough to be piped.
Spoon the frosting into a piping bag and frost the cupcakes. I used 1M tip from Wilton.
Enjoy!
7.6.8
407
http://atreatsaffair.com/eggnog-cupcakes-with-chocolate-cream-cheese-frosting-recipe/
Roxana Yawgel http://atreatsaffair.com/ All images and content are copyright protected. Please do not use my images without prior permission. If you want to republish this recipe, please re-write the recipe in your own words, or simply link back to this post for the recipe. Thank you.
For other Christmas sweets check out #25recipestoXmas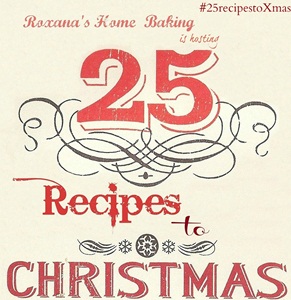 Sending love your way,
Roxana