Blueberry muffins, sweet, moist and tender, packed with rolled oats and oozing juicy blueberries for a tasty and nutritious afternoon snack.
"You can do anything as long as you put your mind into it" is the message Pixar is spreading with its new movie release "Monsters University".
Have you seen it? It has just been released. If you loved Monsters Inc, you must go and watch the prequel, Monsters University, no matter how young or old are you.
To celebrate its release I planned a monstrous afternoon packed with blueberry muffins, games and allowing Tiffany to watch  Monsters Inc.
I have to say, I was impressed with her behavior. I was expecting to have her up at night and make me look under the bed for monsters, but she had no problem with that. "Mommy, they are only in the TV"  she told me before she went to bed. I love this girl!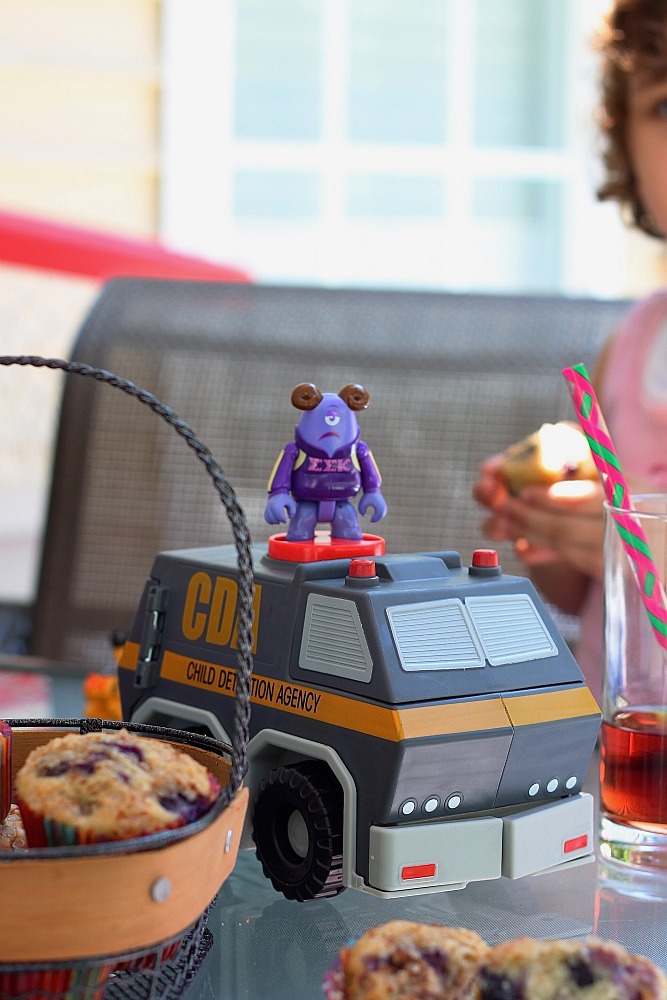 For our Monsters University inspired day, I made some tasty muffins packed with rolled oats, fresh blueberries and a little added flavor from the Juicy Juice berry juice. The muffins turned out moist and tender, the berries were oozing with juice and the cinnamon sugar sprinkled on top made these blueberry muffins the perfect snack for our fun-filled afternoon.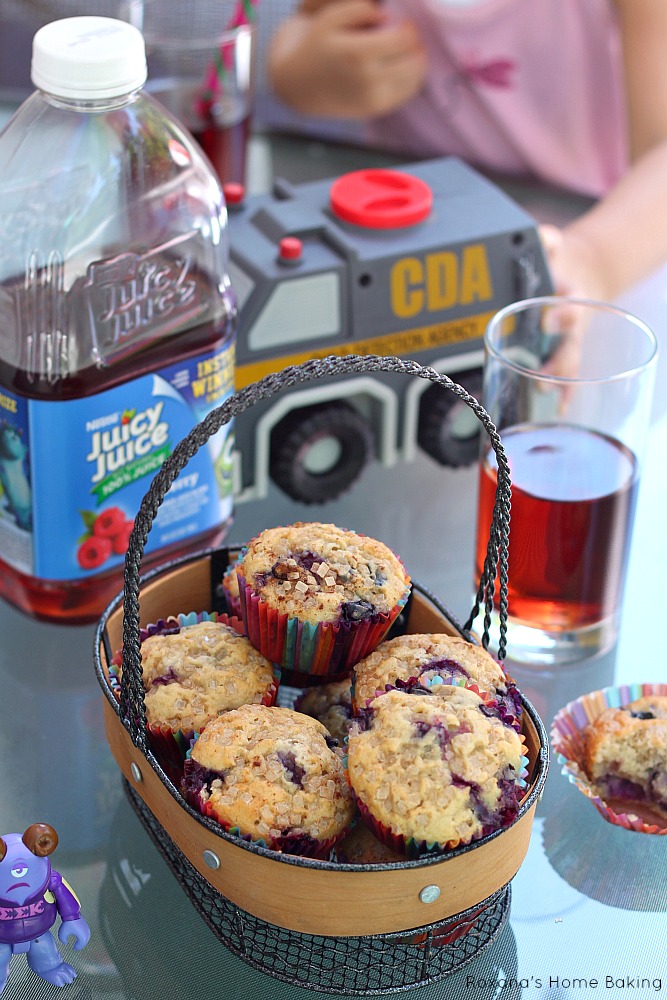 A few days before our monstrous day, I took Tiffany to Walmart to pick a couple of necessary items, including a few Monsters University toys and some berry Juicy Juice. My local Walmart carries a wide variety of toys. From small 3 pack characters ones to big plush ones. The prices vary between $4 for the small ones to almost $40 if you pick the scary factory play set. See my whole trip here
To celebrate the release of Monsters University, Juice Juice is offering LOTS of prizes including a family trip to Pixar Studios and a $5000 cash scholarship. To enter the sweepstakes all you have to do is buy a Juicy Juice product, enter the code on the Juicy Juice website and redeem your instant prize!!!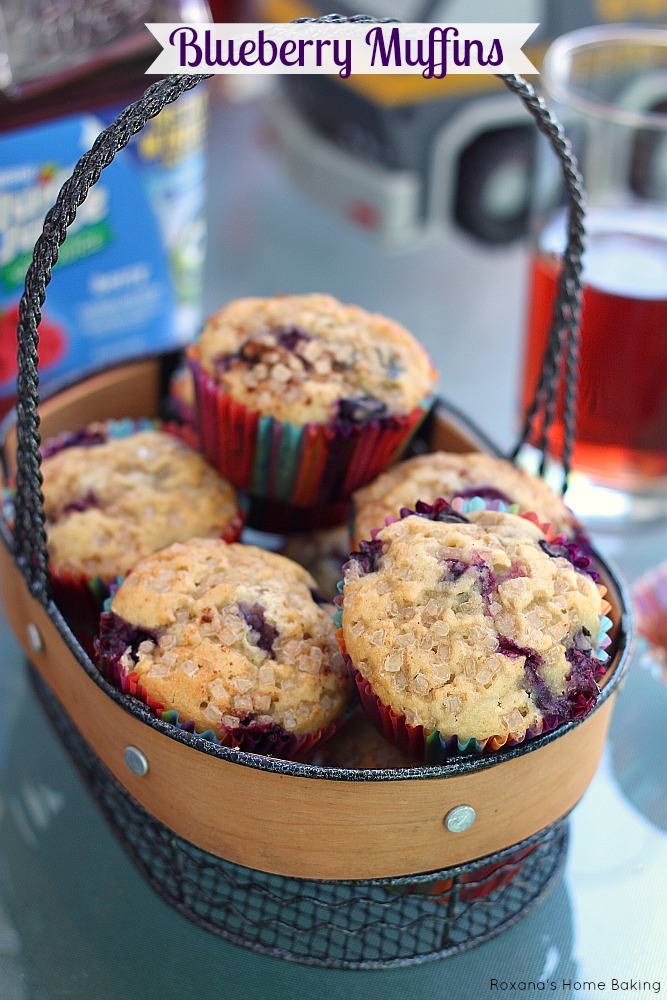 Keep up Juicy juice and Monsters University via social media
Twitter : @Nestle @DisneyPixar @JuicyJuiceUSA
Facebook : Nestle  Disney Pixar Juicy Juice
[mpprecipe-recipe:465]
Sending love your way,
Roxana