Rich chocolate flavor, refreshing orange flavor, and airy frosting make these soft and tender orange chocolate cream cheese cookies hard to resist.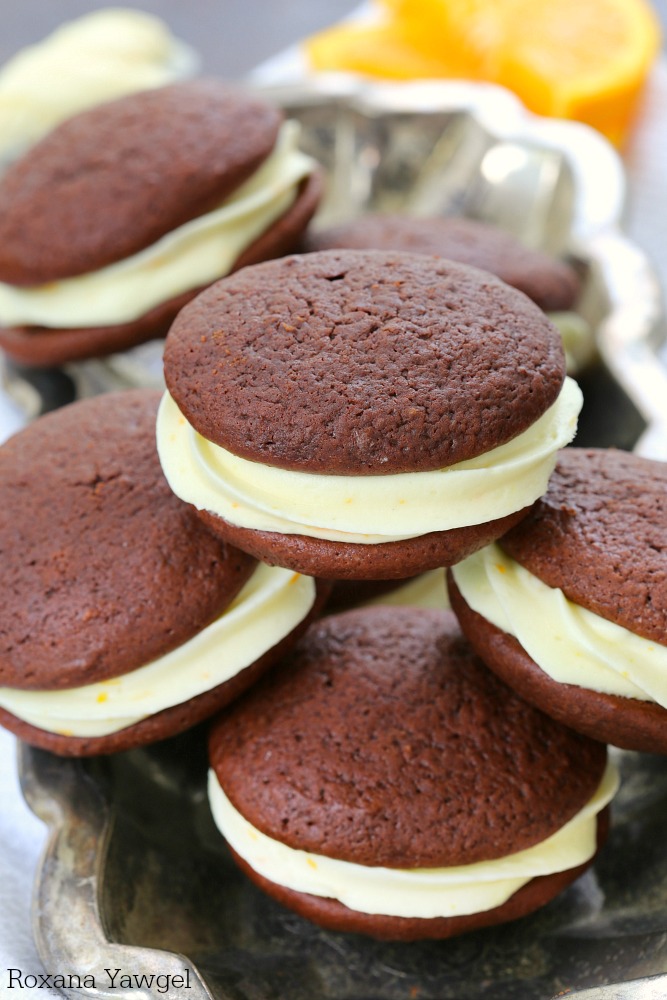 Last year, at a Christmas cookie swap I received a dozen of orange shortbread cookies dipped in chocolate. Since one of my favorite guilt-free Christmas treat is candied orange zest dipped in dark chocolate I could not wait to get home and do some taste testing on those shortbread cookies. I ate every single cookie and the crumbs all my myself.
Immediately I emailed my friend to give me the recipe. Printed it and placed it into my Christmas cookies-to-make folder. Unfortunately, I did not get around to make them last year but that doesn't mean they were forgotten. Just put on the back-burner for a while.
A few weeks ago I fell and hurt my back. While resting and taking things slow I decided to go through my pile of printed recipes and see what I was still craving and was I could easily toss out. (so I can make room for new recipes, of course)
A few hours later I stumbled upon the recipe for the shortbread cookies my friend gave to me. Since I'm not quite ready to dig into Christmas cookies, I decided to take the flavors and turn them into a summer cookie, so light and refreshing it would be hard to resist.
Thus these orange chocolate cream cheese cookies.
Rich chocolate flavor, refreshing orange flavor and airy frosting in every single bite. Yum!!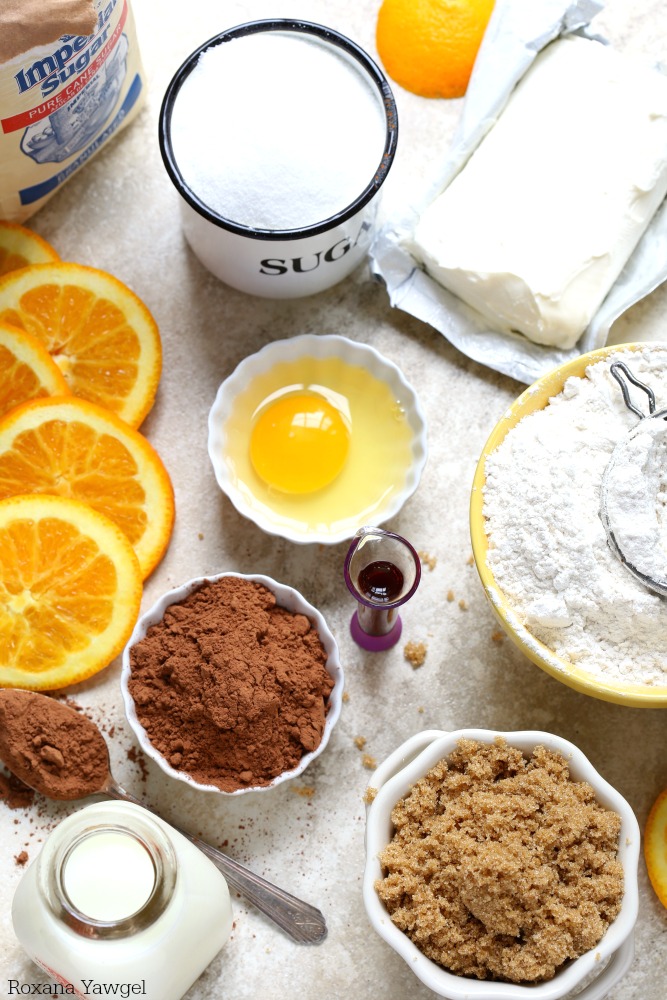 The rich chocolate flavor comes from the cocoa powder while the orange flavor comes from freshly squeezed juice used in the cookie dough and grated zest used both in the cookie dough and the cream cheese filling. In addition to cocoa and orange, you'll also need – all pantry staples, I promise.
Butter, egg, milk, flour, baking powder, vanilla extract, and sugar.
In the cookie dough, I used both white granulated sugar and brown sugar. The addition of the brown sugar gives the cookies a subtle caramel flavor. But that's not the reason I added both types of sugar. The brown sugar is added to keep the cookies soft and tender.
For the frosting you'll need cream cheese, butter, powdered sugar and more grated orange zest.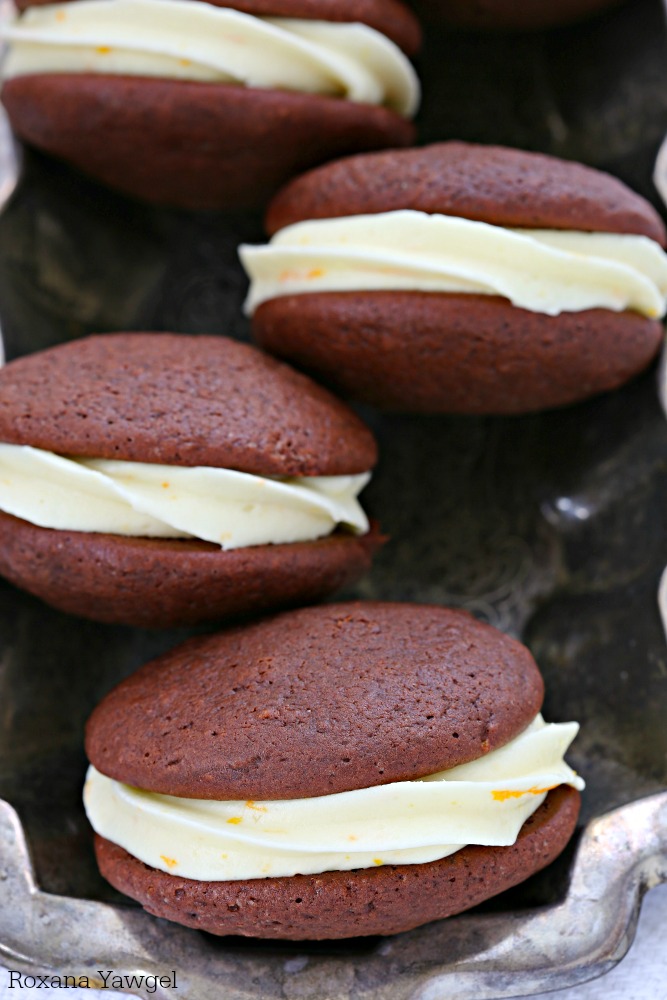 disclosure – this post is sponsored by Imperial Sugar. Although I've been compensated to develop the recipe and write this post, the opinions expressed here are all mine. thank you for supporting brands I love.