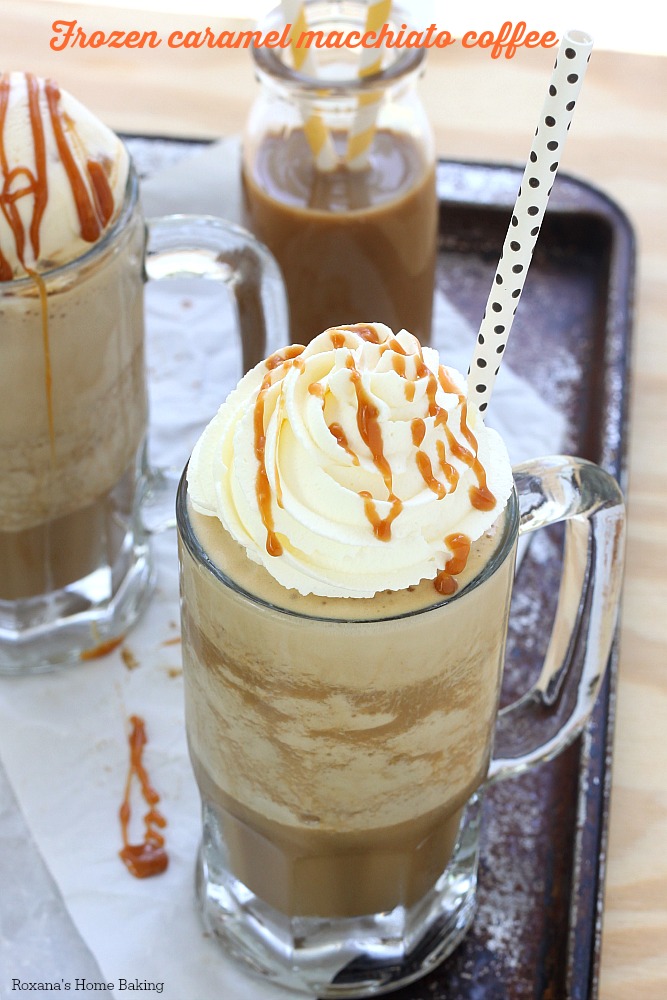 I live on coffee! I confessed a few times and most likely will tell you a few more times. But what I haven't told you before is that I never drink hot coffee. I just can not. For me coffee has to be at room temperature, cold or even better iced!
But can you blame me? Especially this time of the year when all I want to do is live in my freezer? Cancel all the playdates, especially those at the park!  A girl can dream, right?
Truth is, I'll be heading to the park in just a little bit. But this time I'm prepared. I have two frozen caramel macchiato coffees!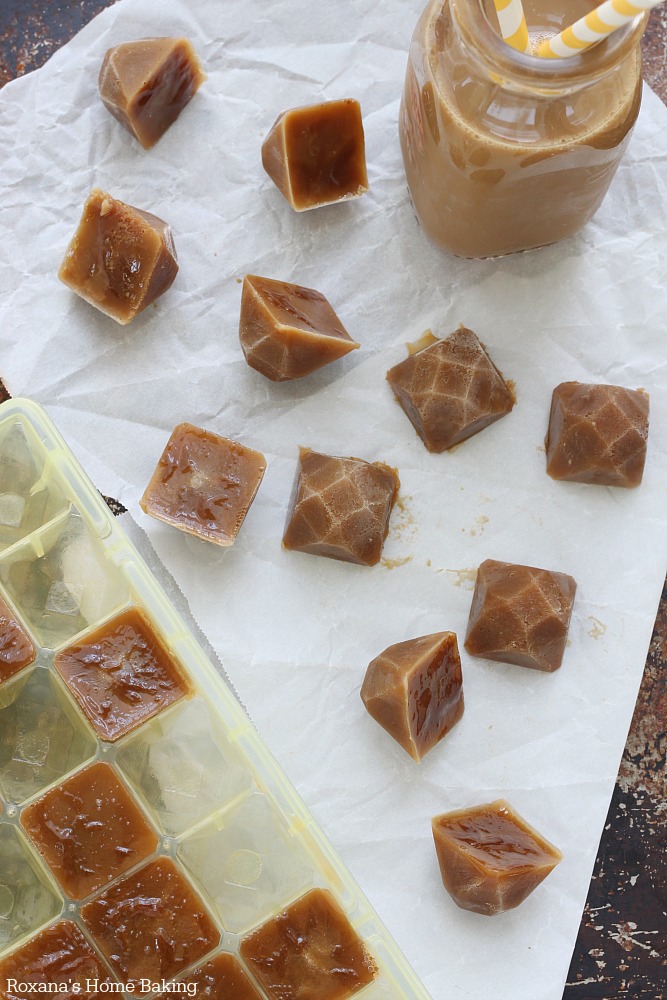 My frozen caramel macchiato coffee is the simplest coffee ever! All you need is International delight caramel macchiato iced coffee and a little patience.
You'll need to start by pouring International delight caramel macchiato iced coffee in one or more ice-cube trays. Place them in the freezer for few hours until frozen. I always have some in my freezer. Even if I don't make frozen coffee I use the coffee cubes to cool down my hot brewed coffee.
Once the iced coffee is frozen it's time to make the frozen coffee.
In a blender add 10-14 frozen iced coffee cubes and 1/4 International delight iced coffee. Blend for about 1 minutes until the coffee cubes are crushed completely and blended with the iced coffee.
Time to assemble the frozen caramel macchiato iced coffee.
If I feel adventurous I start by dropping a scoop of ice-cream in my cup.
Pour about 1/4 to 1/3 iced coffee over the ice-cream and top with the blended frozen iced coffee.
For a fancy look I top my coffee with whipped cream and drizzle some caramel sauce.
Take a straw and sip away!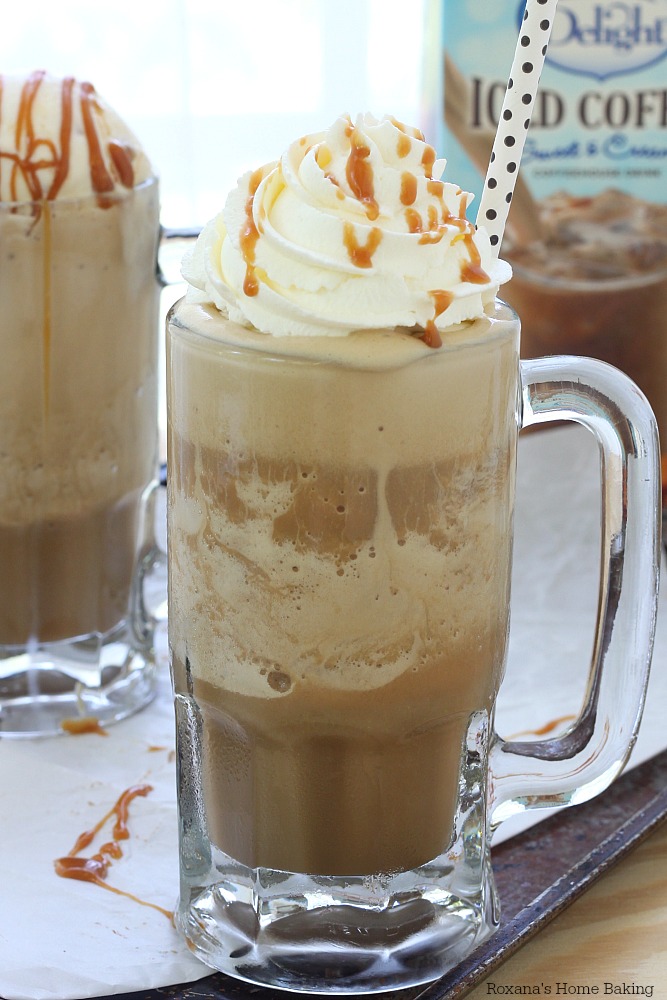 This is a sponsored conversation written by me on behalf of International Delight. The opinions and text are all mine.