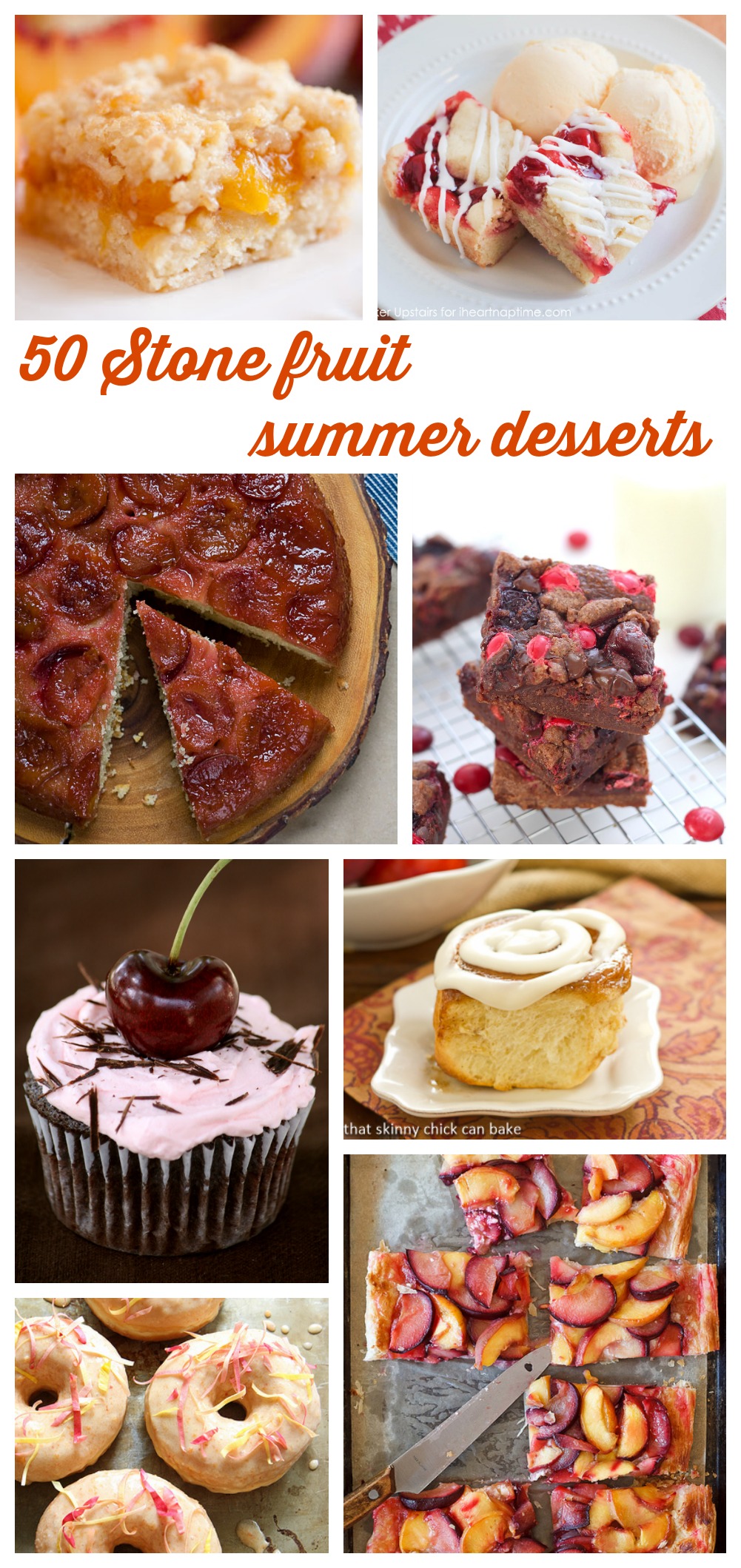 Summer stone fruit remind me of childhood. We had 5 apricot trees, lots of plum trees, one cherry tree and later one peach tree growing in the orchard. From late May to September we always had an abundance of fresh fruit. I love all kinds of fresh fruit and always buy some from the market. Sometimes I find it on sale and get way more than we eat in a week. If you're like me, than you must be browsing pinterest for ideas.
Now you don't have to. Below are 50 irresistible summer desserts using fresh fruit and if you still think that's not enough, check out my summer fruit pinterest board
Follow Roxana | Roxana's Home Baking's board (Summer fruit) on Pinterest.


Please note: many (or all) of these photos do not belong to me. If you want to pin a specific image, please click on it to visit its original source. If you want to pin this collection as a whole, feel free to pin the image above!