Super soft and super fudgy, these chocolate snowball cookies will blow your mind! Packed with double chocolate goodness, they will be a favorite year round!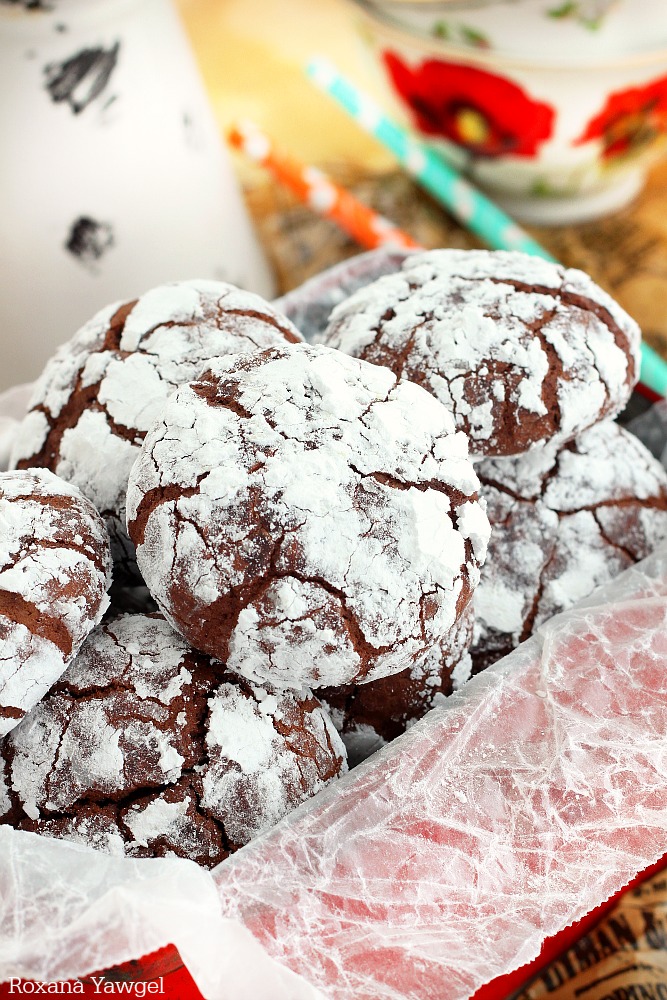 The day after Halloween we went on an 8 hours drive. Of course we changed a gazillion of radio stations, sang silly songs and told funny jokes. We stopped for coffee and ate donuts. By the end of our journey, we were all tired and not in the mood for anything. As we were pulling into the parking lot, we heard Christmas songs on the radio. Magically, everyone had a smile on their face.
My dears, it's that time fo the year! Countdown to Christmas has begun!
And you know what that means, don't you? Lots and lots of cookie recipes coming soon on the blog! First, a chocolate twist on one of my favorite Christmas cookies – melt-in-your-mouth snowball cookies!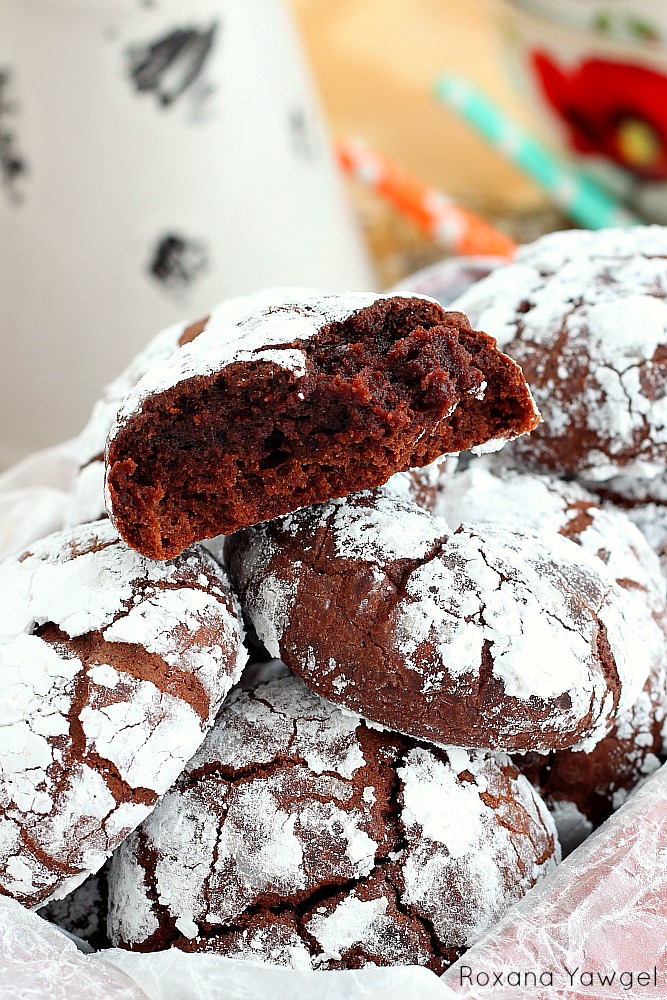 To make these chocolate snowball cookies, take a little bit of time, but they are worth the effort. You start by melting some good baking chocolate (yes, that's why they are so rich and fudgy!!) with butter (because all good things have butter!) and beat in the eggs and the rest of the ingredients. The process is very similar with making fudgy brownies but once you have the batter, you let it cool in the fridge. It's very important to not skip this step or your cookies will spread and be paper thin once baked.
Actually, you have to refrigerate the cookie dough twice. Once before scooping them and few more minutes before baking.
But don't let that discourage you!
Like I already mention, these cookies are worth every second it takes until you take them out of the oven.
They are soft and buttery, rich and fudgy and totally addictive!!
Craving more? Sign up for a trEATs affair email newsletter and get all the recipes sent right to your inbox!
Be sure to follow me on social media, so you never miss an update!
Facebook |  Pinterest   |    Instagram   |     Bloglovin'
Happy baking,
Roxana