A simple recipe for upside down meatball casserole. With less than 15 minutes of prep time, this hearty and satisfying casserole is comfort food at its best.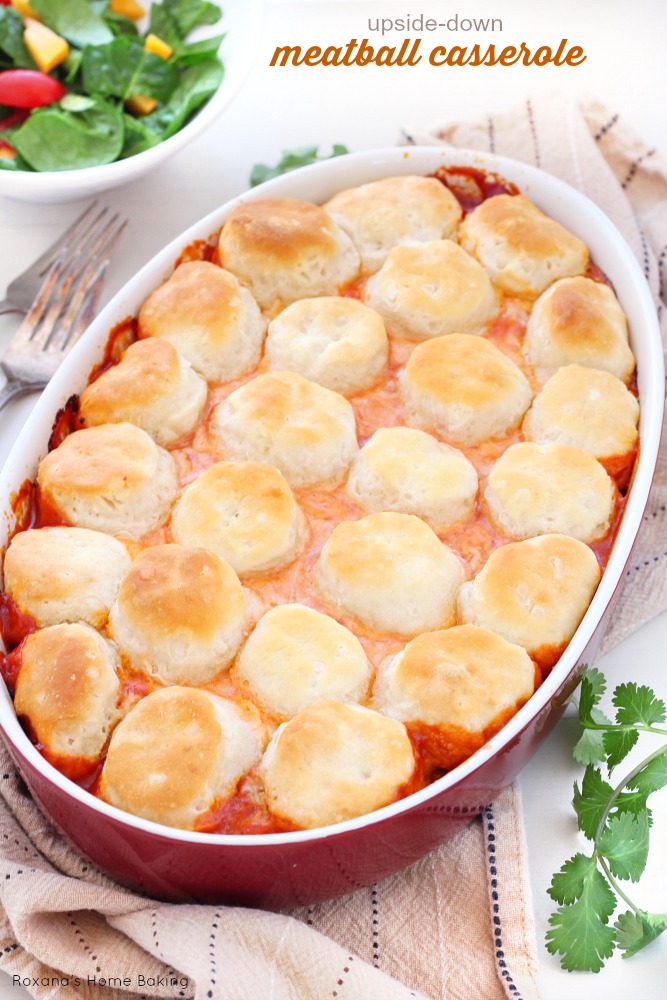 I consider myself a baker. Although I cook almost every day for my family I'm always looking for shortcuts to have dinner ready in less than 30 minutes. But I don't cut corners on the flavors!
Sometimes, during the day I find myself with a few free minutes on my hand and I love doing some of the prep work and store it in the freezer until needed. If I can take everything from the freezer, assemble dinner in 5 minutes or less, you can count me in!
And this meatball casserole, well, it's one of my favorites. It comes together in just a few minutes with ingredients I have already stored in the freezer or refrigerator.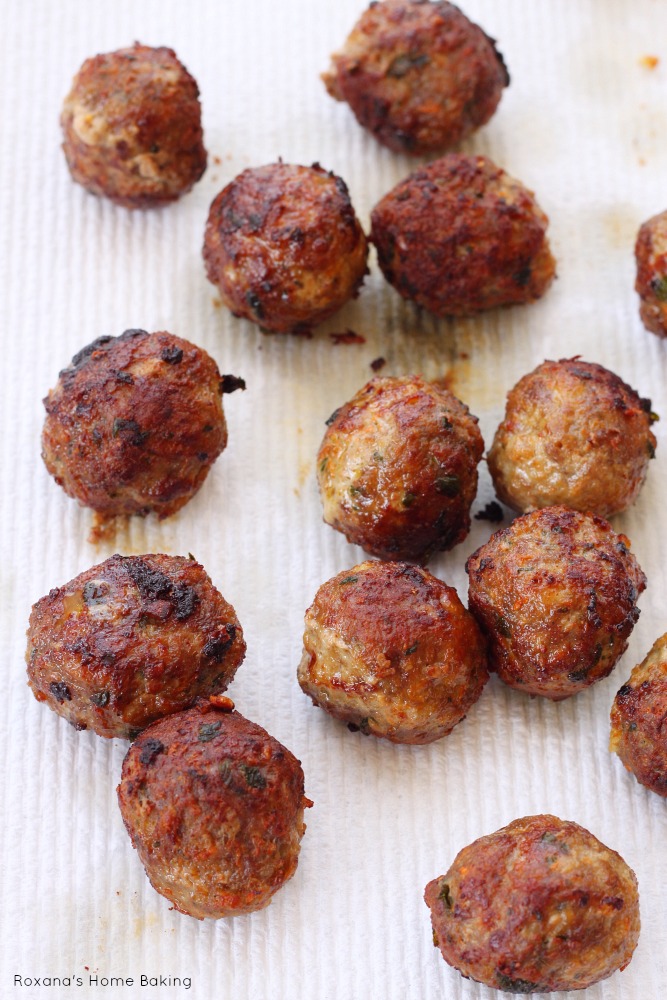 When I was a kid, I was the picky eater in my family. No matter what my mom did, she could not make me eat my veggies willingly. I would find a way to eat something else, but not the vegetables. But my mom was tricky. She knew how to hide some veggies without letting us know.
Like in her famous meatballs. She always added shredded carrots. And finely chopped parsley. I have the feeling one time she even added some grated zucchini. I had no idea until recently, when I went home a couple of years ago and saw her making meatballs for my niece and nephew, who are picky eaters as well. I guess it runs in the family.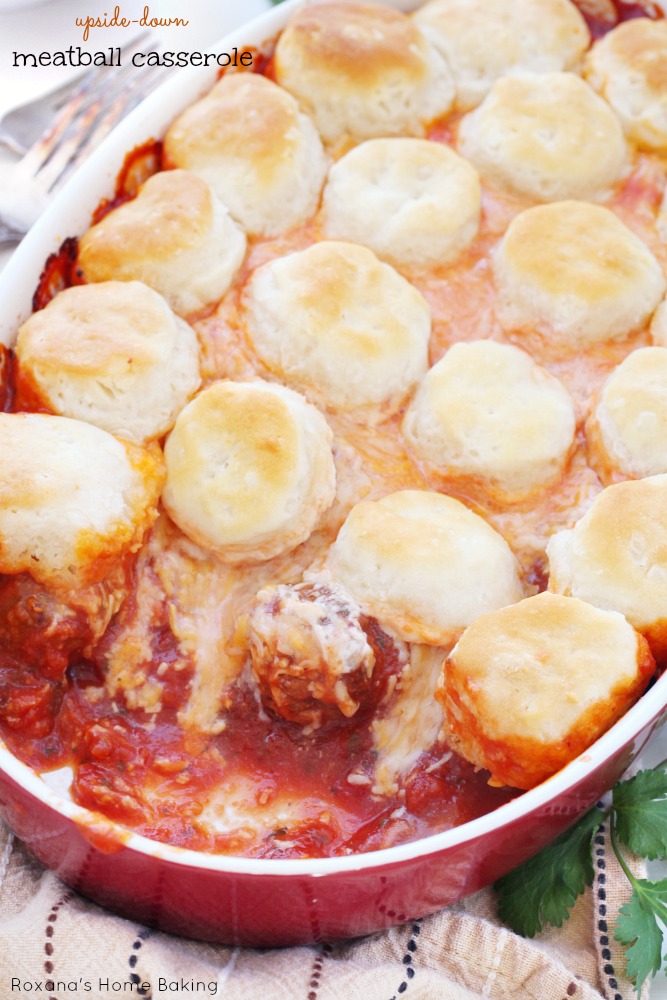 What I love about these meatballs? They can be made few days up to 2 weeks in advance. As soon as all the ingredients are mixed together, shape the balls, place them on a cookie sheet topped with parchment paper, quick freeze for 20 minutes and then, place the frozen meatballs in a freezer ziplock bag. Make sure the bag is freezer safe so the meatballs don't get freezer burns.
When you need meatballs, just take them out of the freezer, fry in a little oil and you're set. No need to thaw! Easy, peasy I'm telling you.
You can use the meatballs in casseroles, in subs, with spaghetti or eat them plain with a toss salad. Lots of possibilities. 

Now, back to the meatball casserole.
Once you have your meatballs done, take about 20-25  out of the freezer and fry them in a little bit of oil.
Meanwhile heat up the oven.
To assemble the casserole, place the cooked meatballs on the bottom of a casserole dish. Pour one jar of your favorite marinara sauce over them. Top with some shredded cheddar cheese (I used Kraft finely shredded triple cheddar cheese) and cover everything with frozen Grands!® Frozen Mini Buttermilk Biscuits sliced in half.
Place the casserole in the oven and bake until bubbly and the biscuits are golden brown.
You see, it's that easy!!!!
Now of course, if you don't want to make my mom's meatballs (you really should, they are the best!), you can use your favorite meatball recipe. Just make sure the meatballs are about the size of a walnut.
It goes without saying, my family loves this meatball casserole. It's comfort food!
[mpprecipe-recipe:521]
Happy baking,
Roxana