We're pretty lucky to live right in the middle between the Atlantic beaches and the peaks of the Blue Ridge Mountains. In the winter we're heading inland, while in the summer we're packing light for the beach.
Few weeks away, we packed our ski wear and headed for the mountains. Although my husband has skied before at Massanutten, it was the first time for me and Tiffany. (we fully paid for our stay – this is not a sponsored post by Massanutten resort)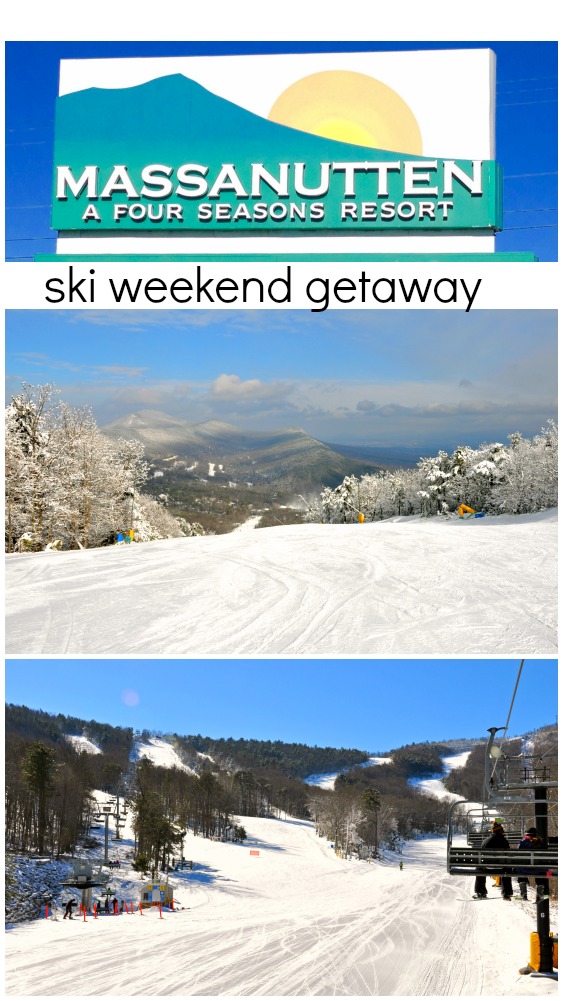 For those of you living outside Virginia, Massanutten resort is situated in the scenic Shenandoah Valley, few miles away from  Harrisonburg. It offers 14 fully lit trails, one of them having over 1,100 feet drop (higher than any other slopes around here). Don't worry, even if you're not an experienced skier, or have never skied before, you'll have an amazing time. You can take private of group ski lessons and in no time you'll be rocking those slopes. Or at least that's what Tiffany did. Can you believe she has never skied before this trip? By the end of our weekend she was ready for the big-kid slopes.
The first day we got to the resort we all got tickets for the night sessions. If you are spending the night at the resort I highly recommend the night lift ticket. You get 5-6 hours for just $36! That's cheaper than the 4 hours ticket Monday to Friday. Plus, the slopes are not so crowded since most people are either going back to their homes or out for dinner.
There is a restaurant not far from the slopes, but we haven't had the chance to try it out. Since we stayed until closing on the slopes we took a quick bite at the ski lodge cafeteria, which offers sandwiches, salads, burgers, pizzas, fries and cold and hot drinks. (the pulled pork sandwich was pretty good).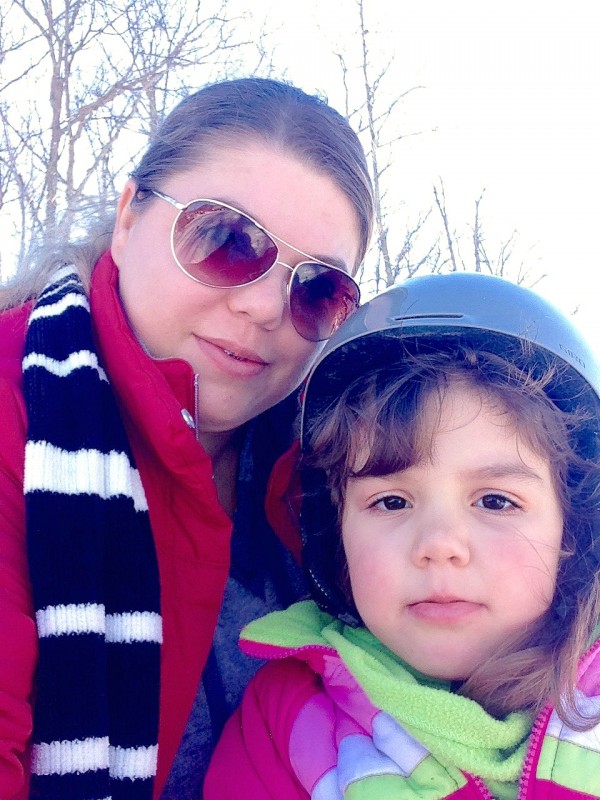 In addition to enjoying two days down the slopes, we played mini golf and went for a walk around the hotel area.
None of us is into snow tubing so we skipped that and later Tiffany was starting to get a little too tired to attempt their ice skating rink. We ended up at the playground, adjacent the registration building where we stayed for a while before heading back home.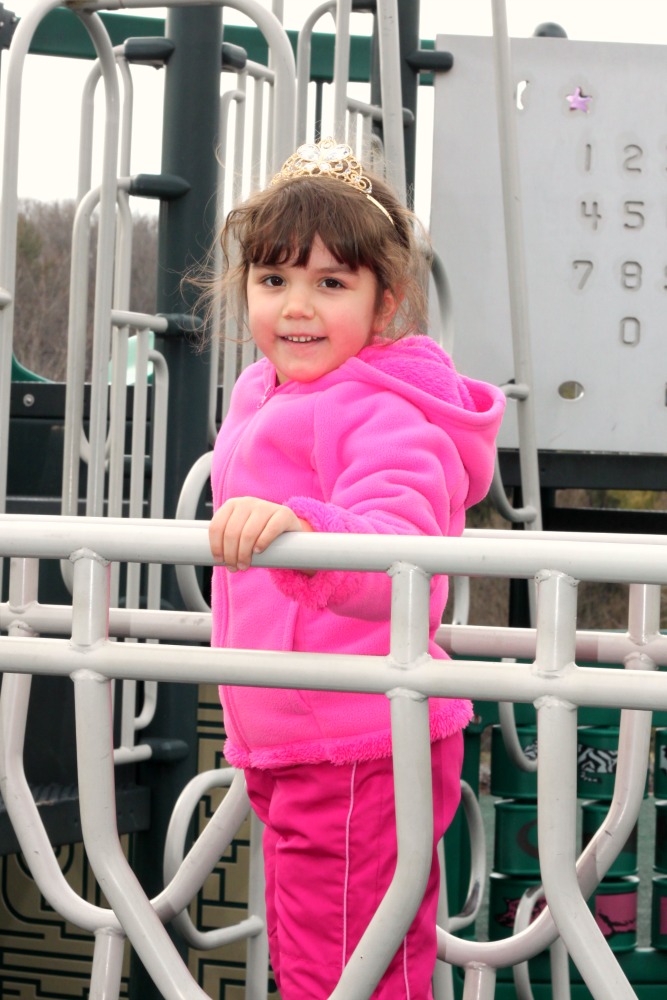 If you're a winter sport lover, you should give Massanutten a try. We loved that's affordable (we payed almost $100 for one night at their hotel) but if you're travelling with a big group you should look into renting one of the mountain houses. One downside for the hotel is that they do not offer the option to make an online reservation, you actually have to call and it may take a couple of attempts until you actually get to talk with someone.
Like I mentioned earlier, a night lift ticket was $36 and another $25 for equipment rental. The second day we paid $60 for a 4-hour lift ticket and $30 for equipment rental.
I don't quite remember how much we paid to play mini golf and nor do I know the prices for snow tubing since we didn't do it.
One last thing I have to remember next time when I make a hotel reservation is also to make a reservation at their Spa center. I was surprised to find out they had no openings the weekend we were visiting. Bummer!
We had an amazing weekend (although soft of short) and we're already looking forward going back in the spring to take a splash into their indoor waterpark.
Here's the view from our hotel